And it came to pass, that Pastor Peter summoned some of his flock, to accompany him on a bike pilgrimage. To meet him in a not-so-far-away place named Christchurch. Peter and some of the flock were delayed by about 2 hours on the flight over. A few of us, Chris, John, Anne, Tom(a friend of JD's) and Pastor Peter, made our way out by bike to Sumner. Really sad to see the quake devastation, part houses teetering on the edge of cliffs. A boat with 2 outboards could be seen, ready to launch itself down a 50 metre drop.

On the night before the pilgrimage, Peter and his flock gathered together for some whining and dining. After much merriment we had a sermon in the local casino. He preached, great expectations were required of us, for which we could be rewarded, with experiences like the road trembling beneath our tyres and being cleansed by water dropping from above. Some decycles came well prepared. One pair brought their bike friar days. Yet more thought they could spread the word and procreate. Those decycles brought mounting bikes, others used a more simpler stead, relying on the humble fat toad bike. So it was, that Pastor Pete would lead his 16 the next day into SINZ, the land of sheep and no money.
Woke up this morning to the sound of lashing sunshine against the window pane. It's cup week in Christchurch this week, and pretty busy with a holiday atmosphere. A quick pack and then carry our stuff down to the YMCA to meet up with the others. Had a tube to change on Jean's bike before we even loaded them on the two trailers. Bikes were dangling all over the place by the time we set off for Rangiora. A quick group photo before we were on our bikes and off into a small headwind of around 20Kph.Towards the end this wind increased a bit more with gusts up to around 40Kph sending us all over the road. Chris set a cracking pace as sweep and Viv, Michael and Heinz led an even faster one up front. With the wind eventually breaking up the whole group into small little groups, a few at the back stopped at eleven for remembrance day. The whole ride out to Oxford was a gradual climb, the wind making it a long, long haul. Oxford was where we had a yummy lunch. About 10 hardy souls did a further 14 Klms to one of the gorges after lunch. The challenge being to stay on your bike as you crossed the bridge, a few only just managed to hold it in the wind. All placed bets on whether Caroline (one of our hosts) would get the van and trailer out of where she had parked without scraping the underneath or get it bogged - she made it. Evening meal was at 6.30 in one of the chalets, somehow Paul F got lost down the pub, but nobody was keen to send out a search party until we had eaten. He must of smelt the traditional Jewish pork dish, because he soon turned up. Jean won the cup sweepstake (we reckon it was fixed!) Note; had a few issues with internet connection, I have had to rewrite this 3 times, each time it wouldn't send and also it got lost where I couldn't retrieve it.
Chris
Daze 2
Correction to yesterday's report, it was written by Irene. Chris just bludges and may provide the odd photo. He couldn't even get the report to Danny. I had to go through Graham to do that!!
Day 2 Mewthven to Geraldine. Last night we were accommodated in some nice chalets. I could have sworn I felt an earth tremor, but Chris reckons it was Jen and Graham in the room next door. Wayne had a similar problem with an unnamed person rattling the cupboard doors with their snoring. Set off at 8.30 with hot sunshine, we were told it was going to be downhill all the way. The roads were dead straight and flat as. Mike S was sweep. Graham led the péloton for quite some way averaging around the 25-26 kph mark.


Once he had done his stint the péloton fell apart with the pace getting cranked up around the 34kph mark. Really easy riding compared to the day before, mountains on our right, little or slight tail wind, no hills. By 11.30 it was 'red hot'.
Nice coffee stop in a small town called Mayfield. The speed continued, so good was our pace that Caroline, our host, pulled in, flagged us down and said we had overshot our lunch spot by 4-5 K's. We (5 of us) had to turn around head back to Arundel, where the rest of the group had had lunch and were fighting over the Apricot cakes.
As we came to the end of today's ride, the gods were well pleased with Pastor Pete, loud claps could be heard from the heavens above, and we were well cleansed from the drops from above, and knowing we were warm, some drops were frozen and sent down to cool us.


Geraldine was the town we were staying in, and somehow all of us were found in the vicinity of the local library getting an internet fix... except one. What happens on tour stays on tour, all I can say is an elderly gentleman way laid one of our pilgrims, took him in his car and showed him some of the sites of Geraldine. We heard bits about a tractor museum and the labeling on tools but, facts are very sketchy.
Irene
[I'm still not convinced that this is written by Irene, doesn't look like her steady easy style]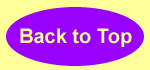 Before we even started, it looks like Wendy is still carrying on from the night before.
As we were leaving in the minibus to drive up to Tekapo, Mikes 'friend' came and said goodbye, and then started to chat Paul up.

Lovely trip up to Tekapo Snow capped mountains Deer farm.
As we had a photo opportunity at the Church of the Good Shepherd the equivalent of the RMS stopped us. Good job Nigel(our driver) had just found his wallet! A really quick coffee break in Tekapo then off up to the start of our ride by the canal.
The idea was to cycle alongside the canal to the road, have lunch and then cycle down the road to the bottom edge of lake Pukaki. We started off in a "wee" headwind, and a car coming across Jen, stopped her judging she was non racist and he was asian. Tried to way lay the whole group saying that in 3 K's the canal road was closed. Us, being of stouter stuff ignored the advice and continued on. The headwind increased, with gusts, with an aquagreen canal along beside us – stunning scenery. When we reached the bit where the road was blocked off, Lo and behold, Pastor Pete waved his magic stick and a bicycle gate appeared which enabled us to continue. At this point the track turned into gravel and we had some long hauls (pay attention here!) Lunch was provided by Subway where Paul gets out his Ipad.

It was only a short distance after lunch that a search was made to irrigate the lava trees or wee embankments on the side of the road. It was at this point we all became spread out doing more long hauls into wind and uphills – gusts slowing us to 5klms/hour at times – hard yakka!
Although it was only a 45klm ride, nobody was up for the 10klms to Twizel. Thanks to Mike S for being sweep. Dinner that evening was at Shawty's in Twizel – nice place to eat out. With views of Mt Cook.

Irene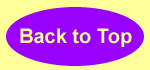 Ordinary day 4 Wandered out to breakfast, Clear blue sky, Mount Cook in the distance all topped in snow.
As a strong N.W. gale was forecast, it was decided to cycle from Mt. Cook back towards Twizel. Down hill all the way too. So into the vans and lots of Oohs and Aahs as we drove towards Mt. Cook. A small detour on the way, to take a wee walk up to the Tasman Glacier. We had been here before and there were no large icebergs in the lake this time, probably still too cold. Then it was a short trip around to Mt. Cook Village, for a Coffee. Also at this point we had a moment of reflection wishing we were back doing the Coasters/ Skylarkers ride in the 40 degree heat! Today we were due to have a max temp. of 18degC – perfect!

Still no Gale force winds, but a nice gentle ride down into Twizel. Again the whole group was spread out, with lots of stops for picture taking. Lunch was about 2/3rds of the way down beside the lake. I was tempted to go for a swim but I and Viv had forgotten our Towels.

Once we had reached Twizel(69 Klms) it was back into the vans and onto Omarama. Marjorie (one of the extras in our group) went for a very nice glider flight.
Wayne (aka Rattles) drew the short straw, and was told to go and provide supper. As the picture shows, he did us proud. J. Daley sweep today.

Irene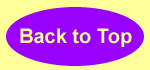 Today was rather strange. Started off with Rattles(Wayne) finding a flat rear tyre when the bike came off the van. It was a tiny hole which was hard to find until we put it in a bucket of water. The forecast for yesterday, came in today strong North Westerlies. A tailwind!!! When the peleton eventually sorted itself out, Chris tracked Supa Woman (Viv) doing a sedate average of just over 36Kph for the first ten kilometres. The rest of us had no problem keeping up, until we saw the first hill. Most of it went for 8-10% gradient and was probably over a kilometer long. With the wind on our backs, it was a Strava run, the slowest bit was still getting done at over 10Kph.
What goes up must come down, and that was even steeper and just as long. I don't think anyone of us didn't reach 55 Kph, the fastest being Wendy getting up to 71Kph. No whinging about the wind today. Did a quick turnoff to take a quieter road up to Lake Belmore Dam. Had a cuppa by some toilets and to get some shelter from the wind. Pastor Peter had a puncture on setting off, which was duly fixed. We could see this 'wee' Hill looming up, plodding on a side wind. The whole group had more or less kept together up to this point, but the long hard climb soon spread us out.

Up on the Dam wall, it was time for a sticky beak and photo shoot. Then back to the roaring tailwind. Had to be careful on the descent, long sweeping right hander, and at speed with the wind it tested us to stay on the road. John D at this point popped his front tyre and had to do a rapid stop. No sooner had he fixed it the rear also went. Both tubes identical. No marks on the tyres but two snake bites in each tube. So this really spread us out with lots of small groups whizzing alongside Lake Aviemore.

Who was way up the front absolutely screaming along on her lonesome?? It was Jean. No complaints about the wind today. At the Dam wall, Jean and I called it quits, somehow the thought of crossing the dam wall, waves crashing over one side, and the wind trying to blow you over the other side didn't enthrall us. I heard a few had a battle with the wind when they crossed. It's good chickening out, you get the front seat in the van, all the right ventilation, and a good view. However we did get stopped by a car. An irate couple approached us. They had come across these cyclists, around a blind bend, all over the road, riding three abreast. Lucky they weren't run over.
Back at our accommodation a quick look through Chris's video, shows you can see the car approach at least 50 metres away. Finger on the horn, speeding up to Chris, with Graham, Jenny, and Tom in single file. Chris was furthest out around ¾ of a metre but all riding in the gutter by the time the car reached them. The driver then causing a near accident as he slows alongside Tom and abuses him out the window, whilst another car is approaching coming the other way. Must be an Aussie motorist!!
Thanks to Wendy for being sweep.
Had a brilliant pub lunch at Kernow, then back into the van out to Oamara , with a short stop at a weird gardening, souvenir, café place that was someone's private gardens.
Irene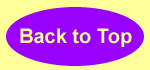 Oamara was where we had two nights of accommodation. Continuing on from yesterday, that evening we had tea out in a village nearby. On the way there, had to go past a large fire, which the police had blocked off the side road to.
Also went to a viewing platform to see the yellow eyed penguins come ashore. I didn't manage to catch the solitary one the some of the others saw, but did see seals lying on the beach. Had a brilliant meal out and all of us had eaten far too much for the day. On the return journey came across two hot air balloons being launched in the local park, before going around to the harbor to see the Blue eyed Penguins. These Penguins we could get a lot closer to, and see more clearly.
The actual rest day wasn't really a rest. Most of us either walked or cycled 3 kilometres into town. Mike S came across a monument to Chris's forebears in one of the gardens. Pastor Pete was like a kid in a lolly shop, with all the Traction engines, steam cars and other engineering marvels of the previous century at the local fete. Chris was much the same, except missed out on a ride on a Penny Farthing. Some of us managed to make it up a really steep hill to a lookout. By pure chance, we seemed to all end up in the café beside the cheese factory at the end of the afternoon.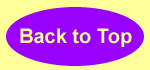 Once we were all loaded into the vans it was off for a long drive of around 100 kilometres. First detour was down to the beach at Moeraki Boulders, where it was a photo shoot at some large spherical rocks.
(No-one was hurt during the construction of this photo)
Morning coffee in the town of Ranfurly. Had a nice lunch by an old goldmine at Blue Lake at St. Bathans, after we ruled out going to Hayes engineering which was on the program originally.
Then another short trip in the van before we joined "The Rail Trail' at Lauder. The Rail Trail was not as rough as we had anticipated, however, it gave us our dose of reality for the day. Some of the leading riders came across an American couple, riding in the same direction as us. The lady had a really badly bruised face, which we later learnt she had suffered a few days previously when she had come off her bike. As Viv and Michael were about 20-30 metres behind her, she came off her bike again. Getting her right ankle caught up in the bike in the process. TDCC members to the rescue! Ambulance called, Mike S cycling to the nearest farmhouse to find out how the ambo could get access. When they came they gave her laughing gas, and from that point on she was trying to give them all hugs and reckoned the Aussies were the best. Not a pretty sight as they put her on the stretcher, her ankle flopped over and was broken. With all that excitement, it was a long time before we all regrouped at Alexander accommodation. Only Chris did the extra 20 K's oblivious to what had happened further back. The ride he did though was very nice beside the river with hardly a straight stretch or hill. So only 38Kms riding today for most of us.
What a loving sharing group we have. The coughs, cold and sore throats have been freely shared around. Carolines van or A team is now the quarantine bus. Some how Mike S managed to score the room with a Spa bath, much to the dismay of Jen and Graham.
A few of us had a ride into town at Alexandra before starting the ride proper to Clyde along the rail trail. Bit nippy and it wasn't long before the wind got up. Bit of confusion at the end of the rail trail, but as Chris had been up there the night before, he guided us into town where Caroline was relieved to find we had all made it.
Another climb and more battling of the wind, to make it into Cromwell for morning coffee. It was really pleasant sat out in the sun here and the wind then changed around to become a bit of a tailwind for our ride out to Bendigo Park for lunch.
I won't say too much about the picture with Nigel losing his hat, and no comment on what Jen is doing!
Into the vans and a drive to Wanaka arriving at our accommodation mid afternoon. Showers were in another block, with it being a little breezy in there. Pity one pilgrim who got into the shower to discover he had forgotten his towel. We all caught up on our laundry and hung it out to dry. About an hour later a bit of a storm came in and turned the surrounding mountains white with the scorching sun. Chris was told not to do the report, or mention that one of the single male pilgrims was approached by a single female pilgrim, and asked if he had her underwear in his possession. I cannot deny that he did!
- Lovely views all around with the fresh snow on the tops. Being a rest day, most of us did our own thing. John D cycled out to the Warbirds Museum just out of town. Rolf had to get a tyre replaced on his hire bike which had developed a bulge, he then went out to a place called Puzzle World which I wish we had visited. It looked really good. Chris got lost in Sticky Forest Mountain Biking, reckoned it was a great place to ride. Others went for a walk or ride around the lake, it got a bit breezy and threatening at times.
A few snorers have been sussed out, Mike S. and Wayne taking their beds into the common room for the second night. Maybe it was just an excuse to watch the ladies going past, on the way to the loo in their nighties. [That's just sick!]
Irene
Having had our rest day in Wanaka, we were to be subject to what the area was famous for, with regards to cycling. A fair number of us are still enduring our coughs and colds. John D led us out of Wanaka. Nice temperature of six degrees C!


Things weren't too bad for the first hour or so, a very slight tailwind. How things changed by Lake Hawea! The wind was howling in from various directions but we were always heading one way or another into it. A few "wee" climbs, one reasonably long one.


Scenery stunning most of the way. Nigel and Caroline leap-frogged us as we coughed our way up the road, ready for those who wished to opt out. Got to a top of 18°C before it clouded over and started to sleet. Had some long stops at road works whilst the workmen were fixing up various landslips. Most of us made it to the first café in West Makarora.


All agreed it was 60 kilometres of hard slog, but now we can claim to have "wheezed the hauls off a Haas(t) monkey". Once in the vans it was over the pass in pouring rain for a night at Haast Lodge. Mike S and Wayne managed to score the Passion Pit. Pastor Pete put his 50cents in the shower, only to get 20 seconds of hot water. He probably didn't need a wash anyway. Nice to huddle around the fire, with the rain pouring onto the roof.
Irene
Rewarded in the last few days.
We were well rewarded for our labours of the last few days. Rain cleansed us from the skies above. It rained so the ride to Jackson Bay was cancelled, into the vans and an amble up to Fox Glacier village. Short stopover in a coffee shop along the way. Somewhere in the photo is the sea, we could hear it but not sea(see) it.

We reached our accommodation in the early part of the afternoon and got settled in. For a few moments, we had a drought, the clouds lifted slightly to make out the mountains nearest us, then drought breaking rain continued. The evening was spent telling stories and singing along with Tom playing the Guitar.


The rest day was, well, a rest day, it rained, some of us went into Fox Glacier village, and it rained some more, so we came back, and it rained again. So we had some 'Cooking with Caroline' classes. How to make whitebait omelettes.

Just before tea that night, whilst it was still raining, it was announced that an ambulance had been called for Nigel, who had spent the day in bed with a bad back. Caroline's sister would be joining us in Greymouth to drive the van back to Christchurch. The two ambos duly arrived, Pastor Pete uttered a few words, it rained and. Lo, Nigel packed up his bed and walked! He was cured (well sort of). Back to Tom and his guitar, singing "Yippee Yie Yea, Ghost riders in the sky."
Next day, Sunday I think:
Once more into the vans, quarantine bus was working overtime, down for a walk out to Lake Matheson to try and photograph the reflection of Mt Cook. Still a bit cloudy but no rain. Then off to Hokitika our superb little log cabins by the sea, had lunch, met one of Chris's rels [the hairy pig?].

Then a few of us took a ride to Dorothy Falls. Bit hard and fast on the way out, and all up hill. Coming back was even faster, with Wendy racing the boys. Had a great meal out in a local pub, followed by a short walk from our cabins, to see the gloworms – brilliant!
Final day was Hokitika to Greymouth – a ride of about 38klms, passing through green fields with the ocean on our left. Mainly flat but the rail track shared the same single lane bridge as the cars! Had lunch at the local polytechnic given by the students. Then off to catch the Tranz Alpine train back to Christchurch.
Many, thanks to Pastor Pete, Carolyne and Nigel for all their hard work and organising everything, so that we had no worries at all and were well fed and looked after. For next year, a few ideas, how about kayaking in the Gobi Desert? Or downhill mountain biking in Holland?????


The scandalous incident of the spa bath shall remain with those who partook in this tour!

Just to prove we are back to the Wednesday rides.
Irene. (Now known to be Chris)