Toukley and District Cycle Club Inc
Old Reports - June 2016 - June 2017
Latest Reports click here
Very cold crisp morning, about 10°C when I left home, but lovely sunny blue sky, and a SW breeze from 8 building to 10 knots by lunchtime.
Twenty-three riders attended - a good turn-up - and Paul nominated me to lead the Coasters up to Chain Valley Bay Road (CVBR). Two new riders visited us, Jenelle and Alan, from Rathmines, where there are no decent bike paths apparently, and they kept up well. Welcome to our club Alan and Jenelle! We rode down to the Budgewoi Road, taking the old highway rto avoid widespread broken glass on the new road. Up the Elizabeth Bay Drive (LBD) with many of our participants powering along in the tail wind, despite the slight up-hill aspect of LBD.
Up at the highway we turned right, still continuing north, to CVBR where we rode up to Mulloway Road which takes us down to Josh Porter Reserve (JPR) in CVBS (south). Anyway, to cut a long story short, as my arms are getting tired, we shot back to San Remo then Budgewoi for a coffee appointment at Bombora café in Norah Head, although Barry went straight home at Wallarah Creek. Col and Paul were there, good to see the young guy again. I left the Coasters to make their way back to JDR while I headed for home before driving to Gosford for my daily entertainment. I rode 57 km, including home/JDR/home. The average net distance was about 41km. Well done everyone, in the chilly conditions. A top day out on the bicycles.
Danny
Wednesday 28th of June 2017, TDCC-Grp 2. Wyong-HiddenValley-EnterpriseDrv-Wyong loop.
Today promised to be a sunny beautiful day, a turnout of 18 riders further enhanced this view. Steph rang and said she had to cancel. Evi and Ralph surprised us with their presence following their health issues. Mandy and Kee made the trip from Sydney. Joe was good enough to give Bones a lift to Wyong for the OOT ride, thanks Joe. Di was the ride manager, Virginia was the tail, John L acted as an assistant to Virginia and, also did some marshalling duties. Thanks to these riders.
The riders in sign on order was Di, Marshall, Mandy, Kee, James, Westley, Virginia, Evi, Ralph, Bones, Berny, Bob W, Carol, Joe, John L, Richard, Pam, and Danny. The ride started in good conditions if a bit chilly, not too many people wore leg warmers, the girls seemed more rugged up than the boys. After Di called her riders to attention with her well-known dog whistle, our cheerful group headed for Tuggerah railway station for our first regroup. At this point Richard decided to leave the ride and promised to meet us for lunch, the rest of us headed over Kangy Angy for the Shell servo at Ourimbah for our next regroup and pit stop. Ralph was having problems so him and Evi decided to terminate their ride for the day.
Unfortunately, there was only one loo for all of us plus the regular customers at the servo, after a wee wait we headed for Hidden Valley. Ourimbah Creek Road was a bit bumpy, luckily the dirt section was in better condition than the tarred sections. The alpacas on the way thought we were interesting and could not take their eyes off us, they seem such nice animals with a curious nature. Danny claimed he saw a brace of crimson rosellas, but nobody believed him.
Once we reached our destination Carol took a couple of great photos, Bones posed as her model on the wooden bridge across the little creek. See photo on Strava and below. Danny advised he had to leave the group at Ourimbah as he had an appointment at Gosford oncology clinic. The ride back to Footts road and Palmdale was uneventful and no flats were encountered unlike our last ride to Hidden Valley. The weather up to this stage had been good, a few sprinkles at Palmdale, then steady rain to the Flower Power nursery which was our lunch destination. On arrival, we were greeted by Danny and Richard. We had enough riders to fill up a big portion of the covered veranda section. James saw a lady sitting by herself close to where we were sitting and gave her a brief rundown about our club. John L also gave a glowing report on how good riding is for your health, so we may have a future rider. The lady informed the people at our table how impressed she was with us, made us all feel good about ourselves. One bloke ordered a toasted sandwich which on arrival could have fed 3 people, anyway with help from people at the two tables, the sandwich and chips were soon disposed of. Kee, Mandy, Danny, Richard, Pam, and Berny left us at this stage of the ride. Bob rang Darryl to check on his progress, it was all good, Pam had a chat with Darryl, and others promised to ring Darryl later in the week, it is good to hear he is already walking with the aid of a walking stick.
When it was time to leave for Wyong the heavens opened a bit and the wind chill factor made it feel like the coldest ride we have ridden in this Winter [glad I was already in my car at this stage and heading for Gosford, Ed.]. A breeze helped us along Enterprise Drive to Wyong road, we were progressing quite quickly along the bike path to Wyong when Bob's rear light fell off his bike. A friendly pedestrian helped pick up the pieces, and Bob soon had it working again and we were on our way to Tuggerah via the tunnel under Wyong road. In no time flat the Red Rooster at Tuggerah was in sight and we arrived back at our starting point. Marshall, Di, and Virginia had ridden from home so left us at Wyong, the rest of us retreated to the luxury of our warm cars. James heated seats in his car were really appreciated, and dried out his clothes in no time flat. Thanks to Marshall for visiting Darryl in hospital last week. A reminder that Tess may make an appearance next week to say her final goodbyes before moving to Cairns permanently, we will try and arrange privately a farewell lunch or dinner if Tess agrees. Our best wishes to Ralph for a permanent fix to his health problems.
The ride was about 50km, the average speeds were from 16.5 to 18km/hr, the temperatures ranged from 11 to 18 degrees. Danny did 40km and the Cresswells got up to 10km. Di would have done about 90km and Virginia 70. The wind varied from NE-N-W during the day at speeds of 5-10km/hr. We climbed 240 metres.
James
Here are Carol's photos: Sorry, can't get 'em. Look on Strava.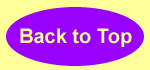 What a glorious morning - sunny, no breeze, fine and clear (see photos), cold. A record-equalling 26 riders marshalled at Jenny Dixon this morning for a mid-winter ride. Pam led the ride, and Mike did the honours at the back, thanks Guys (includes girl)! A new bloke, Dave, joined us - welcome Dave. Hope you enjoyed your morning with the Toukley Club.
First up, a meander through Norah Head, then down Wilfred Barrett Drive (WBD) to Roberts Street, North The Entrance, at the bus-stop for a re-group. Roadworks warning - don't take the shortcut through the back way as the road is totally destroyed by some well-meaning road crews. Wes and I just made it by using the footpath.
Then, a spin over the bridge and through the CBD of The Entrance, past the TESLSC and onwards to Toowoon Bay. After a break at the loos (essential), and to repair Joe's puncture, we took off back to the Tuggerah Lake bike path, but got stymied at one point and had to backtrack. But we eventually got there and made our way back to T/E for coffee in the tourist precinct.
With 26 of us it took a lot of management to get anything done, but we eventually headed up WBD with Danny in front (started early), Graeme not far behind, then Rolf. Chris was trying to catch Rolf, but now concedes it can't be done.
At the new bike path Barry, Chris, Virginia and I veered off towards Evans Road, while the rest of the team headed back to JDR, except Diane and Rolf who rode home to Buff Point for about 55km each. The home riders who come from the west (Gorokan, Di) also did a good total, Chris 62 and Virginia and I about 50km. JDR/Batto Bay/JDR was about 38km.
When I got home, I had a shower and drove to Gosford for my Radiotherapy - I felt so pumped and fit! You guys are all so awesome, well done and keep going! Don't forget, next Wednesday Group 2 starts at the Wyong toilets
Danny
Apparently they rode to Terrigal via Wyong. Ken did 109km, and Irene, Chris and JD about 75km. Good work you persons!
Irene's report: A wee report from Skylarkers: On my way to Skylarkers I spotted Barry - although I think he saw me first. Then later on Main Street Toukley, I saw Danny first then Virginia - nice to see some familiar faces on the road as it was pretty chilly at that time of day. Chris had an early appointment in Gosford and was planning to watch our progress on "find my friends" to catch up with us later.
So at the Co-op was Nige, Ken, Tony, John and myself and we decided to go to Terrigal via Wyong. A chilly start but all went well and according to plan. As we were cycling up Tuggerah Straight, on the dedicated bike path, some young lassie decided to hurl abuse at us from her big 4 wheel drive on the outside lane! - we were nowhere near in her way - John just waved at her.
Shortly after this we got warm and stopped to discard our jackets and carried on. John then advised us to "stick together" as it was very busy around Wyong Road and he guided us through the tricky bits up lots of little hills, wearing us all out!! (well me anyway). Tony received some work on his phone so decided to hive off near Killarney Vale and this is where Chris managed to catch us and join the trek into Terrigal. No slacking off here - up the hill to the Haven, where Nige and Chris raced to the top onto the coffee shop near the dive centre. Got nice seats in the sunshine and looking out over the sea.
A bit of a chin-wag, relaxation and Nige led a very smart pace back on our return. Ken left to go home when we turned right at Bateau Bay towards Shelley Beach - another stop to remove jackets then off we went. Through The Entrance and we spent our time up WBD trying to keep up with Nige! That wore out Chris and me but John had plenty of energy left, even planning to overtake Nige but never quite made it!!
73klms done with an average temperature of 14°C so not a particularly hot day but an enjoyable one - thanks to all who came! Sorry no pictures today.
Irene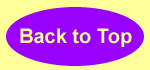 Group 2
So, just waiting for some reports. I know Group 2 rode via the Gorokan Fish co-op to the Charmy bridge, then around Blue Heaven, before we tore down the Motorway Link to Sparks Road. Although I wasn't the second rider I decided to wait at the start of the Exit Ramp to Sparks Road, in case, somehow, any rider didn't know to exit at Sparky. Guess what? Steph didn't! So there she is heading down the M1 past the exit, when she saw me and decided to join us. You can't see the ramp from the M1 as there is a bend there. Meanwhile Joe had a flat, so he and John L were many minutes later after fixing it. I couldn't wait any longer after they appeared as I had an appointment at Gosford, so I went straight home. I'm sure James will delight us with a brief account of the ride. Cheers, Danny

Wednesday 20th of June 2017, TDCC-Grp 2. PeelSt-CoOp-Bhvn-LinkRd-M1-Warnies loop.
A chilly and sunny morning greeted us at arrival at Peel St. Leg-warmers were the order of day, except for Chris who is one tough hombre. All-weather jackets were worn by most people, though some were discarded shortly after the start of the ride as we warmed up. We welcomed back John L who returned from his and Ann's sojourn to Europe. Great to see John back riding with us.
The riders from memory were John L, Di, Berny, Virginia, Frank U, Steph, Westley, Marg, Chris, Danny, Joe X, Bones and Bob W. John L was the ride manager with Di acting as tail controller. Danny and Westley did the job of Marshalls. Thanks to all these riders.
We rode to the start point up the steep path to Leonard street as the grounds were saturated from the recent rains, our hearts pumping as we reached Leonard street. All assembled in an orderly manner, John gave us the go-ahead to start the ride, our first stop was programmed as the Gorokan Co-Op. Steph advised us earlier that her presence would enhance our ride at the Co-Op, great to see Steph back after an extended break for various reasons. John advised the faster riders to go for it, and that we would regroup at San Remo, just over the bridge. Our faster riders needed no inspiration to spin their legs as fast as possible, it was noted Marg, Berny, Virginia, Frank, Westley, Chris, Joe, and Bones were in this group, that disappeared into the distance in no time flat, with Danny at the front, setting a cracking pace, according to Margaret.
Our next planned stop was at Aldi's near the Link Road. After a short stop we turned left onto the Link Road and headed for the M1, Joe decided to get a flat, luckily John L was on hand to help with the replacement of the tube. Di rode ahead to inform the peloton of the situation, which then contacted the lead riders by mobile phone. All in hand, we headed for Sparks Road to the planned stop opposite the Industrial area. On the way Steph took a wrong turn, thankfully Danny and other riders loud voices soon had her pointing in the correct direction after a detour through some long grass.
After a 10-minute wait Joe and John appeared in the distance. We had a short chat, and while John was prompting us to ride on, without much luck due to the conversations at hand, Di took matters into her own hand and blew on her whistle. This attracted 2 friendly guard dogs from the industrial estate, and after a few dog licks we were on our way to Warnies. Danny informed us he had to leave the ride due to a prior appointment in Gosford, so the rest of us headed to Warnies where we sat at the table near the cricket pitch, surrounded by the Mum and Bubs Club people. To our surprise big Bob F appeared on the horizon and joined us for lunch, it was great to see Big Bob who was looking as fit as a fiddle. Coffee and nice toasted Sangers were the order of the day. Luckily, we were served before hordes of local teenage school kids invaded Warnies, funny to see nearly full-grown boys wearing school uniforms like we used to wear.
After lunch, we headed to Minnesota road, past the Dam Hotel, Coles and the Wadalba school. Chris left us at this point as he resides in Wadalba and had ridden to Peel street. From the Fire station, we progressed along the roller coaster ride that is Wahroonga Road to Marks road. Steph left the ride at this point as she had cycled to the Co-op. John jokingly mentioned that the riders should not go so fast as he had not ridden for a while, but he must have been joking as he appeared as good as ever. After cycling the last hills in Marks road, we headed to Gorokan. John and Virginia left us at this point, Westley took over as ride leader, Di peeled off at Peel street and rest of us headed for Peel street, and the soft seats and comfort of our cars. Some of our riders have been showing vast improvement, namely Bob W and Steph, now that she has overcome her medical problems. Lastly, all the best to Darryl, who had his operation today.
From Strava we cycled 40km, the average speed was around 18km/hr, the temperature varied between 11 to 18°C, the winds were mostly SW at 10-20km/hr. We climbed around 350 metres. Overall, a good effort by the team. Don't forget next week's ride starts at the Wyong Loos, corner of Panonia and Byron streets Wyong.
James

Group 1. Waiting, waiting...Look, it doesn't matter now, it's too late. Copy boy!
Despite dire warnings of heavy rain from the forecasters we gathered at Jenny Dixon under overcast sky, but no rain. Virginia kindly agreed to lead 23 riders towards the west, for coffee at the Lakehaven Nursery. Diane Rhedey volunteered to sweep.
We set off around a back way to Toukley bridge and Marks Road, stopping for our first re-group at the bottom of Wahroonga Road. By this time our numbers had dwindled due to various mishaps. Richard had left his keys in the car, Doug had a flat tyre that had persisted since Thursday and Mike had just disappeared at Kanwal. We rode on to Johns Road before turning into the new housing estate and making for North Wyong McDonalds. This was a designated toilet stop.
Then back along the highway and left into Minnesota Road to the wetlands. By this time Doug and Mike had re-joined and we took a delightful detour up to Sparks Road. Back to the wetlands bike path and up to the Nursery for coffee. We found Richard and enjoyed a long stop for a little coffee and a lot of chatter. Virginia relinquished the lead to Warwick and we set off towards The Corso, Toukley Bridge and Peel Street. Pam's new bike then disgraced itself by having a flat. Richard did the dutiful thing in returning to the car and coming back for Pam. The ride ended in fine and reasonably warm weather.
Warwick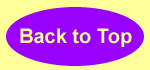 Conditions - Cloudy, sunny, v little breeze and very fine rain from time to time, and moderate temperatures. Group 1 assembled at the Wyong toilets in Panonia Road, for a ride out Yarramalong Road to YML and Brushy Cedar Road, with JD leading and Doug taking up rear gunner. Fourteen riders started off, but we lost Jill and Trevor fairly soon at the first hill. They went back to Old Maitland road then to McPhersons Rd and Gavenlock to Macca's at Tuggerah.
The rest of us continued out to the café at YML, where I stopped. John and his merry crew kept going somewhere west of there and someone else can finalise this rivetting tale. After my coffee Warwick turned up in his beautiful red Mazda CX-5, so I told him that I was heading back, with the intention of squeezing lunch into my busy schedule today.
Back at Wyong I found Jill and Trev just coming back from Macca's, so they gave me an umbrella which I had left at the GM, then I continued driving south towards Gosford, and sprung Group 2 riding up the Tuggerah Bike track, so a good effort from them. Group 1 riders who did the whole Cedar Brush Extension rode about 60km, 20km further than just the YML café.
Danny

Wednesday 14th of June 2017, TDCC-Grp 2. Tkly-WBD-BlueBellPark-Wyong-MarksRd-PeelSt loop.
With the weather predicted to be a bit naughty today, we were surprised how many riders turned up, 11 in all. Warwick B turned up but decided discretion was the better part of valour, due to his previous experience in wet conditions, that said he had other appointments later in the day. Apologies were received from Ralph and Evi as they could not make it to today's ride. Paul also turned up, not to ride but to advise us that he was going to provide us with coffee and cakes when we arrived at Blue Bell park.
James was the ride manager and Di took control of the tail. The riders in sign on order were James, Chris, Bones, Westley, Warren, Diane, Peter H, Robert W, Darryl M, Mike S, and Frank U. Warren had ridden up from points South and advised us that the Entrance bike track was ok with just small sections covered in water, thanks Warren.
With misty rain making its presence felt most riders donned all weather jackets. As usual we headed for East Toukley crossing Main Road past Toukley East school, where dozens of little kids cheered us on, our riders responded with waves and lots of thanks kids, a very enjoyable experience. Our next planned regroup was on WBD opposite the cemetery, Frank joined us there after advising us by SMS of his plans, the miracles of modern technology. As usual, our gun riders powered towards our next stop at the North Entrance loos, Chris, Warren, Peter B, and Frank among the group, the rest of the riders were in the Peloton with Di looking after James at the tail. We crossed the Bridge on the roadway, and then ventured to the Entrance bike track, not too many people on the track, but enough people doing walkies and riding for us to keep our mind on the job. Mike decided to ride on the road, to test out the suspension on his new bike, lots of pot holes kept his attention, apparently it passed with flying colours. The ride to Blue Bell Park (BBP) was a bit slower than usual due to the slippery conditions on the track, we averaged around 20km/hr. On arrival at BBP, we were getting a bit worried that Paul did not know his way to BBP using his car and he usually rides his bike to this great location. Our fears were dismissed a few minutes later when Paul and Col F arrived with piping hot coffee and a great range of cakes, thanks Paul and assistant waiter Col, Di helped the guys set up all the gear and food, thanks Di.
We had a shortened lunch break as the rain looked threatening, so we set off towards Wyong, on the way, in a Cul-de-Sac, Mike thought that he was still 21 years old, and decided to test his new bike by jumping a gutter from the road to the bike track. Unfortunately, his skill levels and muscle power are not the same as when he was 21, it was reported Mike was seen flying through the air with Legs and Arms flaying in all directions. Luckily only Mike's pride was damaged. We then headed for Wyong Road and went under Wyong road, on exiting the tunnel the ride manager made a wrong turn and started heading for the Entrance, luckily the rest of the riders soon let him know, and he did a big U turn. Safely on our way back to Wyong, we encountered the road works at the Bunning's round-a-bout, we took a detour to the left of the road works, Peter H questioned where we were going, he was advised about the secret tunnel under the new road which comes out at the back of Bunnings. After a regroup at the back of the Supa Centre, we headed back towards the just mentioned round-a-bout, we then crossed the road at pedestrian safety area and rode up over the new bridge on the great new bike track. We then put the pedal to the metal and reached the lights on Tuggerah Straight opposite the Red Rooster in no time flat.
The next stop was the famous Wyong loos, the faster riders were advised to go for it with our next regroup at the shopping centre on the left side of Tuggerawong road at Wyongah. Chris did not leave us at this point as usual, as he had driven his car to Peel street. Westley advised us that a recalcitrant motorist had nearly hit the afore mentioned lead group, apparently the driver did not look in their direction, however the offending driver did apologise for their actions. Our next stop was planned for the Gorokan Co-Op, at this point Peter H, Di, Frank, and Mike left the group. Westley was appointed as the new ride leader with James performing the role of the tail rider due to leg cramps. Bob, Darryl, Chris, Westley, and James headed for Peel street, on arrival the boyz had a good chin wag, Bob advised us that it is his birthday tomorrow and that we forgot his cake, luckily, he was spared from us singing Happy Birthday, I apologise Bob and wish you happy birthday for tomorrow. Darryl also advised that he was going for an operation next week and will be out of action for about 2 months, best wishes for the operation and for your recovery from all our riders. Considering the conditions, the feedback was that our riders enjoyed the experience. At arrival back at Peel street, we had a bit of fun weighing our bikes, Bones measurement confused us as his bike weighed more at the end of the ride than at the beginning, it was determined it must have been the mud and grit his bike collected.
The average speeds were around 18.3km/hr, we climbed about 290 metres, the wind was negligible, the average temperature was around 18°C, a slight bit of drizzle from time to time, but nothing to stop our riders from enjoying themselves.
James
The fundraising miracle which is Bunnings sausage sizzle took place today, in cool but mostly dry conditions, with many helpful volunteers present (see photo above, from left Ev, behind her Waz, Mike and Col, then Ralph, Rolf, Marshall, Kerry, Westley, Baz and Nigel in the corner cooking his heart out, and Robyn sitting down). A very productive day, raising $1129. Everybody enjoyed themselves, and the customers loved our sandwiches and drinks. To those who came and helped, including Jill and Trevor, thanks very much from the committee, and all members.
Danny
Good to see JD apparently back from the colder states. Welcome back to sunny Central Coast, John. Re the Skylarkers. Ken did 97km, and JD and Nigel about 75, on a Kangy Angy Meander. Must have gone via Peats Ridge.
Back to the Coasters, 17 of us fronted on a cool, cloudy day with patches of rain. An excellent turn-up for such a day - well done you tuff riders. Jenny led us out, and Di was our tail, as usual, thanks to you both.
Nearly everybody drove their car to Jenny Dixon's, which was a good decision given the rainy weather. I was especially grateful as I had a flat on the way back, and had to walk the last kilometer. I started the day off with a flat, so a new tyre is indicated. No other mechanicals were experienced.
Jenny took us down to Budgewoi, then up Lizzie Bay Road to the highway, then down the road to Tall Timbers on our way to Josh Porter Reserve where we had a pitstop. Expecting to head straight back from there I was surprised to find us riding north up Mulloway Road and the Link Dirt Road to Kanungra, for a spin down the SRA and back to Budgewoi. The Lakes Beach caf is closed for winter, so we went to the Anchor, or Dome, in Budgewoi CBD which was more than adequate. Don't take any notice of my Strava, as I forgot to turn it on for a few k's, then forgot to turn it off till i had driven halfway home. Still about the same distance but.
Thanks everyone for coming, you are a credit to the club and unto yourselves. Cheers!
Danny
With freezing temperatures and heavy rain all day, there was no bike-riding done in this part of the world. However we had our meeting scheduled at the Church Hall, so 23 members came to that. Minutes of the meeting will be available later. This was followed by lunch, arranged by Trevor, Jill, Pam and Richard, well done chaps. Delicious and nutritious. Let's hope for better weather on Friday for the Coasters.
Danny
Pam was press-ganged into leading the ride with a new sweeper in Carol McC. Pam finally got everyone on the road at 9.08 after the usual talk-fest. We had a record 26 riders. We set off around a back way to Wilfred Barret Drive and cycled into a brisk, (bloody cold), wind to North Entrance. While there Paul F promised that it would be warmer when we got onto the bike path to Long Jetty. We rode across the Entrance Bridge and went around the Surf Club and Ocean Street to Toowoon Bay. What happened to the warmth on the bike path?
Unfortunately, we had a puncture which caused us to re-think our original destination of Bluebell Park. We also lost Danny and Diane because of previous appointments. We joined the (warmer) bike path and headed west to Tumbi Umbi Creek Bridge. Marvelled at the number of fish in the creek and turned back towards The Entrance.
Our original coffee stop was the Bombora at Norah Head but the need for coffee over-rode this and we stopped at the mall, at The Entrance. The staff were excellent and we were well served. Then, we set off back up Wilfred Barrett Drive at pace, thanks to that strong wind that blew at our backs at last. A big hand to Viv who, as always, rode up from Wamberal, joined the ride at the start, finished the ride at Jenny Dixon and then rode home into the wind again.
Warwick
Looking at the Strava record, I can see the Skylarkers went to Mandolong Valley, with distances of 65km for Tony, 73km for Nigel and 104 for Ken. Well done you super riders!
Danny
It was nice to see 20 riders turn up on a brisk morning for our ride to Wyong and the Old Dairy. Thanks to James again for turning up to get us all signed on and hope you'll be riding with us next week. Welcome back to Sue & Joe whom we haven't seen for a few months.
Chris was our Ride Manager for the day (1st time) and Mike volunteered to sweep. We headed out our usual way past Aldi with a few quick regroups before our 1st stop at Craigie Park and by then we had started to warm up. Next we headed to the bend at Tacoma and then Wyong toilets. We were not so lucky this week as the toilets were closed. Simon & Steph were waiting for us there. Welcome back Steph.
It was still a bit early for lunch so the group decided to take a detour down to Tacoma South. A few riders headed to the Dairy but the rest had a picturesque ride along the river and back to Wyong. Danny had to leave us and head home for his afternoon appointment and Warwick also had to head home before his cup of coffee. We arrived at the Milk Factory to find Bob had joined us for lunch. He still has a few months to go before he will be back riding with us but it was good to see you. We all enjoyed our stop at the Dairy but decided it was time to leave before we got too cold and before we got any rain. We headed back to Wyong via McPherson St and Old Maitland Road then back to Peel St by way of Pollack Ave and Jensen Rds.
Thanks Chris for the ride and Mike for looking after the rear. Hope to see you all next week for the ride and afterwards for the General Meeting at Toukley Uniting Church.
Virginia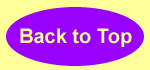 I don't know anything about the Skylarkers, except there were at least 2 of them and they rode about 70km, and Ken 87km.
Coasters - I had an early appt at Gosford so wasn't quite ready when they started, but I met the group at Canton Beach, on their way to North Wyong. Col was leading and Paul followed up. We are so lucky to have guys like these, including the girls, in our club - worth their weight in spandex!
Through the usual roller coaster to Wahroongah Road, which took us to Wadalba, where we turned left onto Orchid Way to Johns Road. Those of us who were not keen on the hill on Johns Road were relieved to find that we turned off into Figtree Blvd, recently transformed from a muddy track to a beautiful road. A few quick turns, with some help from Kerry, and we were on a path to the Pacific Hwy near Macca's, where we stopped for a wee break.
Back out onto the hwy and along to Minnesota Road which we rode to the other end at Sparks Road. Along Sparky to the Warnervale wetlands (WVW) and along that delightful path to Arizona Road. An awkward crossing of the highway to Moala Pde to take us down to Panorama Ave and so on to the Charmy bridge, to San Remo whose name conjures up visions of sparkling Mediterranean waters and the high life. Sadly, only the name is the same.
We finished up at Lakes beach café where our beautiful day out reached its climax, with us all heading home after coffee.
I was returning to Gorokan with Virginia and Christian, but they disappeared so I hope they're all right. A top ride, thanks to the organisers and everyone for making the effort to come and join in.
Danny
After waking to the sound of thunder & rain who would have guessed that we would have the most perfect day.
At the Peel St start James had arrived with the sign-on sheet but was not riding today due to bronchitis. We also had a visit from Tess with the news that she was moving to Cairns to live and has bought a business. Best wishes Tess and we will all miss you.
There were 16 of us to leave Peel Street heading towards Wyong. At the first quick regroup the jackets started to come off and the layers continued as the ride progressed.
We had Simon join the ride when we stopped at the Wyong toilets which were opened and being cleaned. From there we travelled up to Tuggerah. Simon got a flat on the Tuggerah straight and said he was going to fix it and head home.
After hearing about the road works we decided to walk our bikes over Tuggerah railway station then take the quieter back roads around to Wyong Road. [What a shame! If you had continued along the path past the station, it would have taken you straight to the Super Centre on the new bike path, as part of the new bridge.]
We were just crossing the bridge at Chittaway when we came across Group 1. Our next stop was lunch at Bluebell Park where Simon caught up with us. It was hard to get everyone going again because we were all enjoying the conversation and the sun.
We then followed the cycle path through to the Entrance. As we were filling our bottles for the last leg home I noticed that Peter (Bones) had joined us. After having other things that needed to be done that morning he had gone out for a ride and by luck come across us, so joined us for the trip home. Richard left us at the Entrance to head home. Berny made a request that we ride the cycle paths along North Entrance. We met up again at the start of the new cycle path along Wilfred Barrett Drive where Di our sweep left us to head home. The rest made there way back to Peel St with Chris & myself leaving a bit before to head home.
All in all a lovely day and lovely ride. Ride distance approx 50 Km. Average speed 18k and average temp 24°C.
Thank you all for a really lovely day.
Virginia
About 18 riders formed G1 on today's ride, with us setting off in the opposite direction to G2 around the lake, but we did catch up to them at Aldi on the first leg. Paul was the ride manager and maybe Diane the tail-gunner, no, she was in Group2, (I write this on the Friday, so can't remember all the details).
A pleasant ride up to the cemetery where we had a re-group before setting off down WBD to North The Entrance (NTE). While I got the jump on everybody and stormed up the first hill, a péloton of quicker riders, boys and girls, smoked past me and rode off into the distance. I never caught them but I knew where they went. I was still miles ahead of the others.
After a rest at Roberts Street NTE, we headed over The Entrance bridge and around the rotary to Picnic Point and along the bike path towards Long Jetty. We rode to Bluebell Park for a pitstop, expecting to see Group 2 having lunch there, but we were too quick for them. We then headed back on Lakedge Avenue for a short distance to Panorama Parade and Bundilla Pde to Wyong Road, where we crossed at the lights into Berkeley Road opposite for a little scenic detour. This is only the second time we have used this road, but we will never forget it. Quite hilly, it brought us out onto Enterprise Drive, a couple of kms from Wyong Road.
We turned right on Enterprise back to Wyong Road and on to Chittaway Drive, then threaded our way through the paths and roads to the Ourimbah Creek Bridge where apparently we met Group 2 but I didn't see them. Then a sedate meander down Geoffrey Road, Church Road and Lake Avenue to the Super Centre. Luckily someone knew about the very recently opened new bridge incorporating a beaut bike path. It starts just before the roundabout, heading off next to Bunnings straight over the bridge and next thing you know you're at the Tuggerah rail - simples!
We then rode down the Tuggerah Straight bike path to Wyong where we had lunch at the Rotary Park, next to the bridge. I had to leave everyone else there as I had an appointment, but I'm sure they all got home OK.
A beautiful ride, with about 36 riders in the two groups. Big club! Thanks to everyone who rode today, especially the leaders and staff.
Danny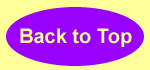 Group 2 - Only 11 riders for this little ride, but the cream of the crop really. Virginia was our leader, and Dianne took over the tail-gunner's job.
Conditions were very pleasant, cool to start but over 16°C once we got going. No wind or rain. Up to Budgewoi and along EBD to the highway at Lake Munmorah, the suburb. Cross the hwy then straight to Josh Porter Reserve CVB for a pitstop. Then back down the Pacific Highway to Charmhaven where we had lunch at the tennis courts. I had to leave at this point due to medical appt. Thanks to Virginia and Di for keeping us on track, and to everyone else for coming. No punctures or drama. Cheers
Danny
A dark-looking morning, so only 12 riders turned up at Jenny Dixon Reserve (JDR), and I think 3 at the Gorokan Fish Co-op for skylarking, namely Nigel, JD and Ken. In fact we were lucky with the rain with the only precipitation occurring during morning tea. As it happened we all had m/t at the same time and place, DCE at The Entrance (T/E). The staff were kind enough to set up a big table inside the café for us as it looked very bleak, and the weather gurus warned of impending wetness.
Anyway, back to the ride. Paul conceived and executed the Coasters ride, after failing to persuade me to lead it, as I'm not that good down that end of town. Down WBD, with a bit of a headwind, but quite pleasant otherwise, through T/E CBD and on a circuitous route around Batto Bay which I think was more Paul constantly changing his mind rather than a planned street-based maze.
Back down to the lake and back to T/E via the lake bike path, to the caf just in time for the rain.
The Skylarkers soon arrived, having ridden down through Wyong and over Kangy Angy to Ourimbah and back along Enterprise Drive and by roadway to the eastern shore of Australia.
The short storm coincided perfectly with our R&R then we set off back to JDR with me at the front, having taken the path up to the bridge, rather than the road round the block. Nigel eventually caught up and passed me at speed, followed a while later by John, but I managed to stick with him to Noraville. Only 36km, but very satisfying, specially as we cheated Mother Nature so well. A lovely group of people, thanks for coming, and to all those who thought we would get drenched - well, we didn't, so aren't you sorry you didn't come.
Danny
Group 1 A nice bright sunny morning with 17 riders turning up to ride to Dooralong and a welcome back to Paul Murray who has been missing for a while. After talking to a few of the riders , l decided to split the ride with Nige taking the faster riders, which included Tony, John Daley, Ken, Viv and Kerrie who decided to mix it with the quick riders. They were to ride Sparks Rd. On the northern entrance to Hue Hue Rd. And l took the other eleven riders to Wyong to the South end of Hue Hue Rd. For a more pleasant ride. We stopped at the toilet block at Wyong to our surprise they were open, which everyone was pleased about that.after a short break we were on our way again. What a picturesque ride along Jilliby Rd. With all the farm lands, Cattle, Horses, Sheep, Goats, etc and the colour of the Trees ( look at the photo that Carol took) and you can appreciate the beauty of it all. We all arrived safe and sound for lunch at Dooralong. After a refreshing lunch break we headed back as one along Jilliby Rd. With a quick regroup at the cemetery, then back on Hue Hue Rd and Allison Rd. Up the hill right on the roundabout down the hill, halfway down the we were steered off to a side Rd. by workmen who were doing Rd.repairs. When we turned into this side Rd. it was a shock to the system with a hill in front of us about 30 mts. long and a grading of approx 12%, it caught us all napping with some of the riders having to walk up, we needed that like another hole in head! We regrouped at the toilet block for a quick recovery. A couple of riders left us there, Bill catching the train back to Gosford and Ken riding back to Wyoming, with the rest of us riding back on the River Rd.to Marks Rd.for a regroup and back to Peel St.
l would to thank everyone for a very enjoyable ride. Bad luck Graham about the puncture ,it didn't end up too bad and to Westley for sweeping.
Paul F.
Group 2 Tkly-BluHvn-Doyalson-Wyee-BushRidgeRoad loop.
A beautiful day encouraged 19 of our members to turn up for this ride, to Bushells Ridge Road, and return. As happened last week, we had some cross pollination between Groups 1 & 2, Kee joined us to keep Mandy company, Mike wanted to try out his new bike on the dirt road, Peter H wanted an easier ride, Warwick joined to give us a hand on how to navigate around the new no right hand turn rule at the junction with the Link road near Aldi, as this has been a dangerous place to cross the road. A couple of group 1 riders, who had short spells riding with group 2, rode with group 1 to see if they still had what it takes, to keep up with the speedsters in group 1. We welcomed back Richard, who has not ridden for a few weeks, due to catching a flu bug. We had another group today, group 3, who were all in the sick bay, hope to see Barry and Danny back in the saddle next week.
Virginia was the ride manager, Diane was the sweep, various riders acted as marshals, thank Girls and Blokes. The riders in sign on order were James, Chris, Berny, Diane, Ian, Warwick, Marg L, Peter B, Jill and Trevor, Darryl, Pam, Virginia, Peter H, Robert W, Mandy and Kee, Richard and Mike.
After Virginia gave us our ride instructions, we headed for Harry Moore oval, where we had a short regather, to allow those riders caught at the traffic lights to catch up with the lead group of riders. All caught up, we headed for the Gorokan Fish Co-op, taking the footpath as we had to turn right at The Corso, which is dangerous from the road. As we were going over the bridge, group 1 passed us riding on the road at 100mph. Richard did not feel well, and abandoned the ride at the Co-op. Due to the limited availability of loos on this ride, it was our last chance for a few hours, before we had a rendezvous with another loo, so a quick dash to the loos was on the program.
After resuming our ride, we set a good pace along The Corso and Panorama Avenue, then along the Pacific Highway, and across the Wallarah creek bridge to Blue Haven. After a short regroup we headed around the back streets of Blue Haven to Aldi, where we had a regroup. As there was no right turn on the Link Road, Virginia and Warwick determined it was best to take the route group 1 uses, that is, along Roper road, and then turn left at the Pacific highway, to cross the Link road at the lights. We then headed for the Doylo lights, and turned left into Wyee Road, where the hills to Wyee had some of us puffing like old steamers. We turned left into Gosford road, where Mike's new bike really showed its worth, floating over the pot holes as though they did not exist. Mike was excited as a kid with his new bike.
The ride along Bushells Ridge road is very rural and scenic and was enjoyed by all the riders. Soon the dirt road turned to bitumen, and we chugged our way up the medium to steep hills to Hue-Hue road. After a short safety briefing, we turned left into Hue-Hue road, and powered at speeds of up to 60km/hr down the steep hill, which was thankfully in good condition. With hunger now looming on the horizon, lunch plans were changed from Craigie Park to Warnies. We then pedalled as fast as possible up Sparks road to Warnies. Darryl had a technical fault at this stage, but under Di's guidance he soon had it fixed. Like good riders should, we crossed at the traffic lights on Sparks road to Warnies.
Discussions at lunch time were mainly about the budget, and how it would affect us mature persons, it was probably the main point of conversation at several tables. After lunch James abandoned the ride due to leg cramps, luckily his daughter-in-law lived just up the road, and took him back to Peel street. The rest of the riders carried on to Minnesota road, and hooked a right turn to Wadalba where they took the normal route to Tuggerawong road, then to the Gorokan fish co-op. Some of the riders who live at Wadalba, and points around Gorokan left the ride at this stage. Most of the rest of the riders returned to Peel street, with the Budgewoi group continuing to Budgewoi. Bones of course left us at Toukley, I think Peter B will have to change his name to Bones as most people seem to call him that, good effort Peter, you are getting better every week. All the riders enjoyed today's ride, the good weather had its effect.
From Strava the ride distance was around 50kms, the average speeds varied between 17 to 19 km/hr, we climbed about 300 metres. Virginia rode at a good pace suitable for all riders, thanks Virginia. The wind speeds varied between 10-20 km/hr, the average temperature was 18°C, it seemed warmer. Oh, and no rain for a change.
James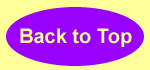 Another scintillating autumn morning for bike riders on the Central Coast, sunny, cool, no breeze, bliss! About 20 riders congregated at JDR, including Westley's mate Darryl, on his sensible bicycle, complete with mudguards and solid construction. Welcome Daz!
Col led us out to Budgewoi and up Lizzie Bay Drive, haven't been up here since Wednesday, all the way to Chain Valley Bay Road. A lovely ride up LBD and CVB Rd, to Josh Porter Reserve where we had a good rest befor heading off down Tall Timbers Road to the highway again. No dramas, no flats, no-one hitting the tarmac, just safe bike riding together.
We then continued down the hwy to Roper Road where we turned left through the Armco and down Emu Drive to the river, and on to Charmy where we had coffee at Cams Court café. After that Simon attempted to ride through the roundabout at Bunnings towards Wyong, but luckily he came with me down Lake Haven Drive and crossed at the lights at Bunnings then proceeded home along the hwy. I got a flat soon after so walked the last 500 metres home. Everyone else rode straight down to Panorama Avenue and back to San Remo and around the top of Budgewoi Lake. Col took them all back to JDR then went home, such dedication, racking up 70km in the process. Our early sweep Diane went straight home before m/t and Linda took over, thanks ladies.
A very pleasant experience , thanks to everyone who came.
Danny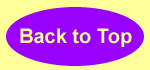 Well, today's dismal weather brought out 8 intrepid souls to follow John to the local beauty spot of Catherine Hill Bay. We were: Viv, Azzie, Paul, John, Rolf, Nige, Tony and myself. John gave an informative briefing and Paul volunteered to do "sweep". We started off up round the back of Aldi and eventually had to go up Main Street, Toukley then down to Budgewoi, via the back path opposite Lakes Beach kiosk (apparently there was heaps of glass on the road bike lane down there).
We passed Jill and Trevor hovering in the trees near the bridge waiting for group 2 to arrive. The roads were wet and I was getting a mud-pack following Azzi's back wheel! Then onto EBD where the grass is still very long hitting our faces and legs before re-grouping briefly to see if anyone wanted to go up the SRA. The majority were happy to do that and by this time, we were starting to get drier roads. So with burning legs, we reached the Pacific Highway and set off North at a good pace until Tony had a puncture - "good chance to have a rest" I heard some murmurings!
With the help of Nige and John, Tony was soon fixed up and we continued down to the exit for the Northern entrance into Catho. Some nice rolling hills and perfectly timed roadworks soon had us at our destination in no time with lovely sea views and great company (see attached photo). After a relaxing lunch, concern was raised about the looming clouds so John suggested we'd better leave and head South past the pub, up the hill then WOW - you should see what they've done to create the new housing estate. The bush has gone and lots of little plots marked out with sea views, new roundabout/roads, street lights etc. all ready for new houses to go up. The main road we followed out was lovely smooth tarmac with a cycle lane for us.
Back on the Pacific Highway down to Doyalson but by now it was just starting to rain and getting heavier. Col and Rolf branched off here and Tony sometime earlier. Chucked a leftie at the little bus stop at San Remo, down Emu Drive to the Lake and eventually onto the Corso, getting pretty drenched by now! But this club has some pretty tough members who ignored the discomfort and made it back to base safely with Paul F sweeping up till the end! Thanks Paul and thanks too to John for a really nice ride of 53klms with a great crew (and view)!!
Irene
Wednesday 3rd of May 2017, TDCC-Grp 2 ride. Tkly-Budgie-LakeMun-Gwandalan-SRA-Tkly loop.
Eighteen fit, trim, and healthy-looking riders turned up for today's ride to the SRA. Mandy travelled from Sydney but did not ride. Frank U was the ride manager, and Diane was the sweep. Today's group comprised a sprinkling of riders from group 1, it is good to see group 1 and group 2 riders interchanging between the 2 groups of riders, preferring to choose the ride that suits them the best, on the day. We welcomed back Tess and Marg, who have not ridden for a while due to different circumstances, we also welcomed Doug T who usually rides with group 1, of course Danny and Mike, change between the 2 groups on a regular basis. The riders in sign on order were James, Chris, Ian, Dannii (who is that?), Peter B, Darryl, Bob W, Di, Tess, Kevin, Bern, Westley, Doug T, Carol, Virginia, Marg L, Mike S, Jill, Trevor, and Frank U.
After a pre-ride briefing we set off towards Aldi, then turned left at Main Street, before powering up the little hill towards the Primary school at Noraville, luckily all the wild driving Mums had dropped their kids off at school, so we avoided any harm, and usual the traffic jam, none of us was over the 40km/hr speed limit, probably due to the radar that occasionally inhabits this area of the road. Our first stop was Slade Park at Budgewoi, where Jill and Trevor joined the ride. Going through the Circle near the Budgie Pub, Jill gave way to a car on her right and lost stability for a second, next thing Jill was looking up at the sky, we all held our breaths hoping Jill was ok, we could see the look of "Oh, not again" in her eyes. Trevor and Doug helped Jill to her feet and aside from a sore arm, Jill was ok to continue the ride. Tough girl, our Jill.
We then headed at a good pace towards Elizabeth Bay on the delightful Elizabeth Bay Drive, or as it is better known to the old locals as the rutile road, as they used to mine the mineral from the sand dunes along the beach, unfortunately it has never been properly revegetated. After a regather at Lizzy Bay we headed up the breath-taking hill to the traffic lights at the Pacific Highway. Mike decided to use the overhead bridge, just for the fun of it. We then headed up the Pacific Highway for a little bit then turned left into Chain Valley Bay Road heading to the Link road, should be renamed Link track as it is dirt, although in good condition. We turned right at Kanangra Drive at the end of The Link road.
Our first technical happened soon after with James getting a nice piece of glass in his front tube, but Mike and Bob pitched in and we soon on our way. We then crossed the Pacific Highway onto the fabulously named Blue Wren Drive, where the rest of the group was waiting for us. After a safety talk regarding the road conditions in the SRA, we headed off again, shortly after we stopped again for our second technical failure, Frank U, our ride manager, also picked up some debris and had a resulting flat tube. With help from Westley, Frank was soon ready to ride again. At this point, Jill and Trevor left the group for home at Budgewoi, due to Jill's previous encounters with the road leading out of picnic grounds. The group thinktank then decided to change the lunch location to the camping area. Unfortunately it was closed for maintenance, so we soldiered on to the Tea Tree Picnic ground.
We found a sheltered area out of the wind and got stuck into our tucker, at our table Marg L told us about her trip to China, this led to different stories about our travels in Asia. I guess on another table that Tess talked about her return to riding after a long break, and how much harder it is after a break. Berny's wife rang him to tell us it was pouring rain further South. After checking the radar screen on our mobile phones, we could see it was going to miss us, for at least the next hour. After lunch, we headed out of the picnic ground to the top of Birdie Beach Drive, another breath-taking ride, then coasted downhill to Elizabeth Bay where we had a regroup and pit stop. We then headed South on Elizabeth Bay Drive, trying to dodge the long grasses that were growing over the bike lane. The Council was advised about the situation, and that it was a hazard, maybe it will be cut by the time we ride that road again.
After arriving in Budgewoi, Frank left for home, and Virginia took over as the ride manager, when we got back on the bike track, the Heavens opened, and some of us got soaked. Aside from some heavy rain, the ride back to Peel street was uneventful, except for a motorist blasting his horn and yelling out at the Noraville lights, on closer inspection it was Paul F, our group 1 mate, they had ridden to Catherine Hill Bay and had returned earlier than us, even though we went a shorter distance, good effort from those riders. We must comment on the attitude of the motorists today, it was exemplary, with 2 motorists stopping traffic to let us cross the road.
The ride speeds varied between 16 to 19km/hr, the distance was 35km, we climbed about 250 metres, the winds were Southerly all day, at the start of the ride they were 40km/hr, at the finish they were 50km/hr with gusts of 60km/hr, the average temperature was around 19°C. Even with the rain late in the ride, it was still an enjoyable ride, funny we don't mind riding in the rain, but if it looks like rain at the starting gun, we are put off, I know I am, us humans are a funny grouping of molecules, sometimes. [Danny left Budgewoi ahead of the others, and copped no rain, and the wind over the Toukley Bridge was almost calm.]
James
Jenny Dixon, 10-15knot SW breeze, sunny, cool, 20 riders, Danny leading, Dianne sweeping...
On this beautiful autumn morning we all head off through Toukley to Marks Road, Gorokan, turn right at Wahroongah Road, up to Wadalba, no I'm not making these names up, Minnesota, Warnervale Road, stop at Warnies for a pitstop, then through the railway gates (remember them?) onto Albert Warner Drive, to Sparks Road.
It's very important to listen to your leader and follow him/her, otherwise you could get stuck somewhere dangerous, or lost, which happened a few times today. Just saying! So, along Sparky to the Warnie Wetlands, always a treat, and up Arizona to Chelmsford Road then to the highway, being careful go on the dirt to avoid situations (only Tony followed me there). Some people who weren't paying attention came unstuck at that point.
Up the highway towards Charmhaven where we crossed at the Pedestrian refuge fairly safely thanks in part to a nice lady in a red Mazda who stopped for us, and along the east side (right side Di) to the bridge and so on to the Lakes Beach café where they sell coffee, and who had 2 sets of seats for 20 set out, one in the sun and one in the shade. We chose the sunny side today because that's who we are.
A lovely ride, as always, thanks to everyone who came, especially Dianne who had a tough job at the back, but we always waited for her. Cheers!
Danny
With the local windsurfers looking for a predicted good windy day to do their thing, we were hoping for the opposite, at least while we were riding. We got our wish at the start of the ride, with a nice NW breeze blowing, rustling what the guys had left of their hair. With the sun gently caressing our faces, we were all smiles, and looked forward to a ride group 2 had not attempted before.
We had 17 riders at the starting post. Steph phoned us before the start of the ride, and advised us that riding was out of the question for a few weeks, thanks Steph. Also, we send get-well wishes to Tess, Ann, Steph, and Eveline who were indisposed for various reasons. James was the ride manager, Diane was the sweep, and the following riders assisted with the marshalling duties, Ian, Jill, Chris, Trevor, Kevin, Rolf, and Frank, thanks to all those helpers. The other riders not mentioned elsewhere, in sign on order, were Jill, Trevor, Kevin, Darryl, and Mandy. After our pre-ride briefing we headed for WBD, and had regroups at East Toukley and WBD. Our next stop was enunciated as the North Entrance convenience. At this stage, the riders were advised they could overtake the lead rider and give their lungs a real test out, most of the group took this opportunity to inhale as much O2 as possible. Ian, Peter, Chris, Berny, Ray, Westley, Rolf, Frank, and Virginia took the challenge. The rest of us followed not that far behind, although the leaders were out of sight sometimes.
We did not have our usual stop at Magenta, as our fitness levels are getting better. We had a regroup at the North Entrance, where we were joined by Simon. We then headed for Picnic Point going over the bridge via the footpath. It was decided amongst the riders this was the safest way to proceed. After arriving at Picnic Point we had a quick regroup, then powered towards Killarney Vale on the bike track as though we were teenagers. Luckily, there was only a few people on the track to impede our progress.
At the end of the track, next to the skateboard rink, we headed over the new bridge towards Ferndale street, which is just off the track adjacent to Killarney Vale shopping centre. We ended up at Davidson street which took us to within a few metres of the traffic lights on Wyong Road. After crossing the road, we turned left at the big round-a-bout into South street which was nicely sealed and graded, a good pace was set along South street, then Robertson Road and Brooke Avenue. At the end of Brooke ave, we turned left into Eastern Road and took the bike path instead of the road for safety reasons.
A few hundred metres along the track, a long bang emanated from the middle group of riders, the lead riders turned around to find Frank had blown a tube due to a tyre fault. Frank had the problem fixed in 10 minutes with help from his fellow riders, he was a bit worried about the state of the tyre, as he had problems last week. Being the trouper that he is, Frank carried on. While this was happening, John did a scouting trip to find the best way across the Entrance road. When John returned, he advised us that he had found a tunnel under the road. So, we set off again and ventured under the tunnel, coming out of the tunnel we took a wrong turn and ended up at the local sewerage treatment works, phew.
After clearing our heads and getting our bearings again, we headed up the Entrance Road in the direction of Forresters Beach, with the intention of turning left at Ventura Avenue, where some of our riders took a wrong turn down a side track. Luckily some of us have loud voices, and the recalcitrant riders were soon turned around, and we all then rode down the bumpy Ventura street, before turning left into Bateau Bay road, then onto Lakin street, before turning right at Rushby street, then Bateau Bay road, deliberately going past the local coffee shop to satisfy our coffee afiçionados. Around this stage, Di had mechanical problems with her gears, so had to ride the rest of the way home stuck in the one gear. Luckily, she is a tough rider. Simon also got a flat around this stage, and decided to retire from the ride as he lives locally.
Finally arriving at Sutton Reserve, we enjoyed our lunch and the newly brewed coffee. After lunch John L advised us he had to leave the ride early as he had other commitments. We wish John and Ann all the best with their upcoming adventures. The local turkey did not give us a visit today, so we decided to pack up early, and after a loo stop, we headed back towards the Entrance bike track via Bateau Bay road and Wyong road.
Unfortunately, James had other things on his mind and turned off one street earlier than our intended street. Luckily Frank saved the day, and soon had us at the traffic lights. We regrouped at the Entrance bike track. At this stage, Frank determined that his tyre could not make it home, so he left us to buy a new tyre. With the winds starting to blow, we headed for Picnic Point, setting a good pace on the way. After filling our water bottles at Picnic Point, the group decided it would be better to ride across the Entrance Bridge on the footpath, as the wind made it too dangerous to cross on the road. After crossing the Bridge, the riders who wanted to raise their Lactic acid levels were free to do so with our next regroup at WBD bike track.
The Budgie group and other people from points NW left us at this stage, Westley took over as leader and James did the sweep duties. The next group of riders left us at Canton Beach turn off, the rest of us coasted to Peel street. On arrival at Peel street, the wind surfers were busy setting up their rigs, lots of smiles on their faces.
The average speeds were around 19km/hr, the distance was 47kms, we climbed 340 metres, the wind varied from NW 20km/hr at the start of the ride, before increasing to NW at 40km/hr with gusts to 60km/hr. On the way home in the car, we sighted Frank near Budgewoi, good effort Frank.
Nearly forgot, we all said goodbye to Ray who was returning to the UK, he may be back in November. It was great having him with us for the last 6 months or so, there were handshakes and good wishes all round from his fellow riders.
James
Beautiful conditions this morning, 22 riders, and Paul and Col had a mystery ride planned for us. Di took up the rear gunner position, then swapped with Col after she went home. Or Paul, I forget.
Down to the WBD then left, straight through the roundabout and on to Budgewoi. Over the bridge, and along the bike path to the Pacific Highway. Under the bridge, then Col took us on a convoluted route all over Blue Heaven, then back to the bridge.
Over the mighty Wallarah Creek and along the highway to the Cams Restaurant, near which is the café we went to. I don't think they were expecting us, as we filled the place, and it took ages for the coffee and stuff to arrive. Lucky we weren't in a hurry. But it was very nice anyway. Later we set off down a side road to Panorama Avenue for the trip via The Corso back to base. Virginia, Chris and I headed towards Bunnings and off to our homes. Chris chose the route straight through the big roundabout and along the hwy to Sparks Rad, I don't know why he didn't use the Warnie Wetlands route.
Thanks everyone for coming.
Danny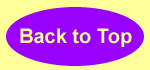 Although heavy rain was reported elsewhere, I only copped a slight sprinkle on my way to Peel Street. It was raining there, and everybody tried to squeeze under the toilet roof (outside). A few would-be riders turned up, some even in club shirts, with no intention of riding, like Jill and Darcy, and Barry came in his Stag V8, its first outing this year. Linda came ready to ride, but went home instead. Ooh, Linda! And Doug walked over from his place, still out of cycling action, well done. Col was our ride leader, not Waz as he went with G2 to assist his wife to get back on the bike. We didn't really have a sweep.
It stopped raining by 9.30 so we pushed off in the forlorn hope that we would get in a dry ride. True to form, the rain stopped, the sun came out, no breeze and warm air gave us a lovely day for riding, so anyone who stayed at home, remember this - don't decide not to ride till 9.30am (or 9.00 on Fridays).
So off we went around the back of Toukley and over the bridge, still a bit damp, and out through Wyongah towards the famous Wyong toilets, always locked against druggies. Near the Wyongah school Boston Bill had a flat, which never really got better, so he caught the train home from Wyong, having already ridden up from East Gosford. Then, as per the program, out to Tuggerah and back along Gavenlock Road, onto Old Maitland Road to the Old Milk Factory, for some R&R for a minute or two, then back to Hue Hue Road out to Sparks Road and home via the Warnervale Wetlands. Or sonmething like that. Remember, what happens on the ride stays on the ride.
People kept peeling off for home all the time, so Ken, Nigel, Azi and Tony disappeared from the group, so by the time we got to Lake Haven Bunnings there were only 6 of us, then I disappeared to go home. Tony and Nige clocked up 70km, and Col the same. A good ride for those of us who perservered, well done!
Danny
On the way to Gosford the heavens opened and Ray and I wondered if we would be riding today. Thankfully by the time we got to the Gosford Sailing club car park the rain had decided it was not worth wasting itself on us riders, and saved it for the areas that needed it.
A special mention goes towards Jim Q, Kee and Mandy who travelled from Sydney to ride with us, Jim from Mosman, and M&K from Mount Kuring-Gai, M&K travelled by train. Shows their dedication. Also, Hans M who travelled from the Newcastle area to ride with us. It was Jim's first ride with us since his recovery, well done Jim, also present was Jeff C who has not ridden with us for about a year. A good effort Jeff.
I forgot to mention last week that Tess was also absent due to circumstances arising from her exercise regime, we wish Tess well, hopefully she will be back next week. The ride manager was the Moon man, John L was the sweep, Chris, Carol, Westley, and Berny acted as marshals, thanks to all the girls and blokes who helped. As a pleasant surprise, Robyn and Warwick met us at the car park and invited us to have coffee, and nibblies at their place in Woy Woy, on our return to Gosford. Of course we all accepted.
Some of us noticed a nasty abrasion on Warwick's leg, he had come off his bike in the tunnel under the road due to the slippery conditions, so we were forewarned of the danger. The riders in sign-on order, leaving out those already mentioned were, Carol, Kevin, Diane, and Darryl. With all riders kitted up for the rain, we headed from the Gosford Sailing Club to the Brian McGowan bridge with a gentle climb to get our juices flowing, on the way passing some great-looking boats and scenery.
After leaving the Central Coast Highway, we passed through the sporting field areas leading to West Gosford. A very pleasant ambience was created by the overhanging trees interrupted by the playing fields. Ian set a nice pace, which did not allow the middle group, or tail, to drop too far behind the lead riders.
By this stage we were all warmed up, and the weather jackets were discarded. It was noticed Jim Q had blood on his guernsey, due to an abrasion on his arm. He had come into contact with the wall of the said tunnel, but he is a tough guy and completed the ride. We then meandered along the side of the Brisbane Waters with the mangrove trees providing protection from the Sun, what a great ride. We eventually came out onto the shared pathway beside the main road, and had great views of the Brisbane Water. See Carol's photo below to see what we mean. After our obligatory regroups, we arrived at Woy Woy's Fisherman's Wharf.
All accounted for, we headed along the side of Woy Woy channel, past the enthusiastic fishermen, with empty buckets and the red brick road. Soon we were back on the road, and crossed under the Rip Bridge. Then we headed towards Booker Bay where we joined the best cycle track on the Central Coast. This took us past the great scenery at Ettalong Beach and from there we arrived at Umina. Warwick re-joined the ride and took us on a Cook's tour of the back streets of Umina to Robyn and Warwick's house in Woy Woy, thanks for being our guide Warwick. On arrival, Robyn had provided us with all sorts of goodies to enjoy with our coffee and tea, again thanks Robyn and Warwick.
After a prolonged break from riding due to the good talkers in our group, Warwick rode with us till we were out of harm's way and safely back on the Woy Woy channel bike track. We had some anxious moments crossing the main road due to the amount of traffic. Once on the track it was full speed ahead to Woy Woy. Some young female riders decided to challenge us and overtook us at an alarming rate, can't win them all.
Further up the track on the way to Gosford, some young blokes did the same thing but without the vigour of the girls, this challenge ended in a draw. It was noticed that lots of Mums and Bubs were present on the track, kids galore, Aunties, Uncles, Grandies like us, overall a nice atmosphere to conduct our ride. Mandy and Kee left us at Gosford to catch the train back to Mount Kuring-Gai, while the rest of us had a chat in the car park before heading home.
The ride was 42.5 kilometres long, we climbed 173 metres, the average speeds varied between 17.5 to 19km/hr. The wind was blowing from the SW, at 15km/hr at the start of the ride, and SW at 20km/hr at the finish of the ride. No rain to report and no technical problems.
James
A perfect day rewarded all those who decided to skip Easter Mass and come riding with their friends. Nineteen cyclists fronted at Jenny Dixon Reserve (JDR), with Paul as our leader, and Dianne bringing up the rear, thanks, Di. The original planned course was modified because of wet conditions on the Warnie's Track, but Paul dreamed up something else which gave us about 38km for the morning.
Through Toukley and Gorokan to Wyongah, and up the full length of Wahroongah Road to Louisiana, through Wadalba and straight up the highway to Macca's at North Wyong. To lengthen the ride somewhat, after m/t at Macca's, we rode the full length of Pollock Avenue to Warner Avenue, Wyong, then along the riverside road, back to JDR, but I hived off at MyRNA Road to go home.
A very satisfying ride, not too hard, with a select group of charming people. Our English visitor, Ray, is heading back to England in 2 weeks. Ray could pass for 65 years old, but is in fact 79, so well done Ray. Thanks everyone for coming.
Danny

As an indication of our optimistic view that the weather was going to be good today, Mandy and Kee joined us from Sydney for today's group 2 and 1 rides respectively. Twenty cheerful riders turned up for the G2 ride. For various reasons group 1 riders Jill and Trevor, Marg G, Peter B, Danny and Marshall joined us today, great to have them with us. Best wishes to Big Bob, and Ann L, and we hope to see them riding later in the year.
The riders in order of sign-on were, John L, Trevor, Jill, Diane, Ian, Ray, Virginia, Bob W, Chris, Danny, Frank B, Berny, Frank U, Peter B, Darryl, Westley, Marg G, James, Mandy, and Marshall. John L was the ride manager, Diane was the sweep, and the marshalling duties were performed by Ian, Frank and Frank, Danny, Trevor, Chris, I apologise if I have left anyone out, thanks for helping with the ride.
As usual we headed up to our start point on Leonard Street, via the steep hill, which starts our hearts pumping faster in readiness for our ride. We had to dodge puddles on the way, left over from the heavy overnight rain. We headed off towards Evans Road, and the Main road, East Toukley lights, at a steady pace to allow our mature bodies to warm up, without too much shock to our bones, and muscles. After crossing the lights, we had a regroup at HMO (Harry Moore Oval). For the newcomers to the coast, the oval was named after a long term, very popular, Mayor of Wyong, who did a lot for the community, as can be seen by the letters OAM after his name at the oval.
John informed us our next stop was Craigie Park, so it was full speed ahead, over the Toukley bridge, down to Marks road, and up that nasty hill to Craigie park. Our faster riders, Ian, Jill and Trevor[?], Ray, Virginia, Chris, Danny, Berny, Frank, Peter, Westley, and Marg took the opportunity to burn the tar and show their prowess on the hills leading to Craigie Park. After our pit-stop the next regroup was going to be Wyong, so it was full speed ahead to Wyong. The faster riders soon disappeared out of sight of the tail with the middle group just in sight. Marshall joined us at Wyongah, as he has connections to this area, even though living in the Newcastle area. We had an unscheduled regroup just past Rocky Point near Don Small oval, as a precautionary pit stop as the toilets at Wyong are closed for public use.
All riders accounted for, we headed for Wyong along the scenic river front. After a quick regroup at Wyong we headed for the Farm Gate café now called the "All About Taste" café, doesn't have the same ring as the Farm Gate café. From the Wyong toilets, the next part of the ride took us along the river front on River road, then up Hope street, sometimes named "Heart break hill". Luckily John in his wisdom changed the route to avoid the hills, and took us on a gentler route past the new Art House, which is an impressive building. We turned left and headed for Brittania Drive at Watanobbi, before joining up with the Pacific highway, our riders say those back streets of Watanobbi are a delight to ride, not much traffic, with lots of hills and valleys which are not too steep.
Our lunch stop was now only a few hundred metres away, so before we knew it, we were sipping hot coffee and having munchies. No-one complained about the coffee or food so it was assumed the new owners are keeping up the standards. As we were not sitting at the main table, we cannot comment of the activities happening there, but at our table the following discussions were observed. Ray informed us he would be returning to England later this month, most of us did not realise he has been on holidays in Australia for the last few months, so we wish him well, and thank him for his company during the period he has been riding with us. Frank U had a tyre problem, so he sat at the table tinkering with his wheel on his lap while having lunch. He had time to show us his latest bird photos, we believe he is converting some of the riders to become bird watchers.
After lunch, John asked for ride managers to lead upcoming rides. There is a few spots available. If you are available, then see John at next week's ride to sign up. Due to the heavy overnight rain, the return ride was changed, we were due to ride the Warnie's track, John changed it so we came back via the Pacific Highway, then Johns road, and Murrawal road to join up with Tuggerawong road, at Wyongah. Another good section of road to ride, except for the pot holes. The smell of horses permeated the air, reminding us we still have some semi-rural areas left close to home, felt like we were at the Royal Easter Show.
On our way back to the Co-op, Danny, Chris, Marshall, John, Berny, and Virginia left the group for home. The rest of us regrouped at the Co-Op, James took over as ride manager, and Di continued as sweep. Di and Ian left us at Toukley, on arrival at Peel street, we were one rider missing, Mandy had disappeared, Kee said no worry as Mandy is like a homing pigeon, sure enough in the distance was Mandy, her chain had come off, her greasy hands testament to the fact that she had carried out the repairs herself, good effort Mandy.
From Strava the ride distance was 37.5km, the tail averaged around 18.5km/hr with the lead riders around 20km/hr. The winds varied from SW 20km/hr at the start to SW 30km/hr at the finish of the ride. The average temperature was 22.5°C, so quite pleasant, no rain was observed.
Don't forget, next week's ride is out of town, we start at West Gosford Sailing club car park.
James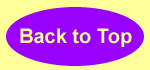 The weather man predicted only a small amount of rain for today in our ride area, so 16 riders presented for the challenge to ride to Mannering Park. Some pessimism existed on the correctness of the forecast, Steph reckoned that lots of rain was on the way.
The riders in sign on order were, John L, Bob W, Ray, Diane, Peter B, Darryl, James, Ian, Marg L, Westley, Kevin, Frank, and Berny. John was the ride manager and Di the sweep.
The ride started with some riders wearing rain jackets. We had just finished walking to the little hill linking us to our start point in Leonard street, when the heavens opened. Riders scrambled for their jackets and hid under trees. Once our protection was on we started again. The rain caused 3 scratchings, so we only had 13 starters. A steward's enquiry is presently under way. Steph was correct after all. After the scratchings, Marg and Di carried the flag for the girls.
After leaving Leonard street we progressed to Evans Road, and had our first stop at HMO [Harry Moore Oval in Crossingham Street], to allow those riders caught at the lights to catch up. The group progressed to the Toukley bridge at a fast clip with our regular speedsters Ray, Peter, Ian, Marg, Frank, and Berny showing the way. The centre peloton consisted of Bob, Darryl, and Kevin. We were going to cross the Bridge on the footpath, but a lady with two big mean-looking dogs made us change our minds, so we did a U turn, and crossed over the bridge on the road.
After a short pit stop at the Co-op, we continued along The Corso to San Remo, where we had a regroup. John gave us a reminder that we should not ride side by side when there is not enough room on the verge. We inadvertently held up 2 cars on our way along the Corso, by not forming a single line. After the regroup, and further instructions from John, we wandered around the back streets of Blue Haven before we climbed up the hill to the new Aldi store.
The next part of the ride was along the Link Road to Doyalson. As a few accidents have happened at this corner in the past, extra care was taken in crossing the road. John L acted as a marshal on the far side of the Link road, informing us when it was safe to cross. Of course all riders also performed their own safety checks. A big gap appeared in the group on the way to Doyalson, due to the amount of traffic we encountered when crossing the road. After a regroup at Doyalson, we headed for Rutleys Road, where we turned left, and headed for the Mannering Park turnoff. Congratulations to the people who upgraded the road - it is now a pleasure to ride on Rutleys Road with a wide bike lane.
As we turned into Vales Rd, the heavens opened again, and we headed for protection under the biggest tree we could find, not a good idea when lightning is present, of course none today. Luckily on arrival at Vales Point Park no rain was present, so we had an uninterrupted lunch. Fellow riders had fun with the local ducks, feeding them some of their lunch. During John's speech about the ride, the leader of the ducks must have taken umbrage to what John said, and gave out the loudest quacks we had ever heard, laughs all around.
After lunch, John gave us instructions for the next section of the ride, informing us that Kevin was going to show us the new bike track in his home town of Mannering Park. The new and existing track was a great ride, with great lake views. As we got to the end of the track, we had to do a U-turn as the next section was not completed. All of a sudden we saw one our riders falling backwards onto the grassy hill beside the track. Luckily no damage to Frank, his legs up in the air at right angles to his body provoked a few laughs among the group. Frank took it all good naturedly.
John then advised us that we would return via Lake Munmorah, to avoid crossing the Pacific Highway. John devised a route over the pedestrian bridge which had us out of harm's way. From there it was all downhill, gravity-wise, to Elizabeth Bay. After that nasty little climb out of Elizabeth Bay it was plain sailing back to Budgewoi.
A whole group of us left at Budgewoi for home nearby, and other parts west of Budgewoi, only a few riders returned to Peel street, with Marg leading the boyz home. Glad to advise that we had no technical problems or flats.
The average temperature during the ride was 21°C, the winds measured at Norah Head station were SE at 20km/hr at the start of the ride, they changed to 30 Km/hr from the SE at the end of the ride, a few higher gusts up to 50km/hr were recorded. From Strava the length of the ride was 42.2Km. Due to the conditions the speeds were a bit slower than usual, varying between 18-19 Km/hr. As the rain fall was so sporadic across the area of the ride, we could not get an accurate reading from our sources, I would prefer to say, it was a lot from time to time.
As a postscript to the ride, some group 1 riders advised us they did not get the heavy rain we experienced, they must have behaved themselves.
James
With 27 riders in Canberra for the holiday ride, we expected a smaller turnout than we got today. Sixteen riders champing at the bit arrived to tackle the programmed ride to Woodbury Park, which is just past the Old Dairy in Alison Road Wyong, over the bridge that spans the M1. The weather did not look so good as the cloud cover looked threatening, luckily with the BOM app on our mobile phones, showing the radar weather map, we could see no rain for the next 4 hours or so, all systems go.
The riders from memory were John, Diane, Irene, Ken L, Darryl, Bob W, Steph, Mike, Tony, Burney, Marshall, Ray, Col, Frank U, Chris B, and James. John was the ride manager and Di was the sweep. Marshall, Col, Chris and others acted as marshals. Thanks Di and guys. Marshall turned up in his campervan, and was heading to Canberra after our ride, what dedication. Congratulations to Burney [Bernie?] on becoming a member today, it was noted that he and Irene knew each other from previous sporting activities in Sydney.
As usual on our rides to Wyong, we headed for HMO via Evans Road, with a short regroup at HMO to make sure we all got through the traffic lights. Our next regroup, and rest room stop, was Craigie Park, those little hills on the way to Craigie Park never get easier to traverse, easy for the gun riders, but harder for those at the rear of the ride.
John then advised our next stop was the Don Small oval at Tacoma whose rest rooms are open. After a short stop, and all present, we headed for Wyong along the beautiful riverside road. On arrival with all riders present, John decided to change the plan for lunch, as we were too early for Lunch. With agreement from all riders, he decided to stop at the Old Dairy for a Coffee break. Ken and Tony left us at Wyong to pursue other matters. After some coffee and picture taking, we then headed along Alison Road over the F1 to Woodbury Park for a shortened lunch break. The trees in the park give it a tremendous atmosphere, especially the big tree that overlooked our seat, the only disadvantage is the water and rest room situation, the council has put the rest room about 200 metres from the seating.
After lots of discussions about our fellow riders in Canberra, and how they were having a great time, we discussed other matters that tried to solve the problems of the World. Frank showed us his latest bird photos - he must be the best bird photographer on the coast. After lunch, we headed along Old Maitland road in the direction of Mardi. We turned left at McPherson Road and followed it to the Pacific Highway, on the way passing the wetlands which I am told is a great place to visit and do some photography. We regrouped after going under the railway bridge, opposite the not-used rest rooms.
At this stage, John decided it would be more of a challenge if we returned home via Pollock and Jensen roads back to Tuggerawong Road. Chris left us at this stage to return to Wadalba as he had ridden to Peel Street. This stretch of road is part of the only remaining farm areas on the coast side of the Pacific Highway. It was greatly appreciated by Darryl, who in a previous life lived on acreage. Westley would have liked it also, if he was not in Canberra, being a farmer in a past life. It was noted by several riders how busy these two roads have become. Suggestions were that there are lots more new homes in the Wadalba area, and people use it to avoid the Pacific Highway. Steph left us at Wyongah, but not before giving us a gem of Stephism speech, some teenage female passenger in a car driven by a "P" plater gave us some cheek. Not being able to give a reply in male terminology, Steph used the female equivalent, lots of laughter, no, not a four-letter word.
The rest of us battled along the hills near Craigie Park. James nearly came to grief after hitting a pothole on Marks road that he did not see, luckily his bike decided to stay upright, so dear riders keep a look out for potholes. John and Burney left us at Dudley street to head home to Blue Haven or there about. The faster riders returned to Peel street while Bob and the rest of the tail had a cool-down break at the Co-op.
On returning to Peel street, Mike, Marshall, Bob W, Darryl and James decided to have an extended chat for about half an hour, giving us a chance to cool down before we headed home, and Marshall left for Canberra. The BOM was correct, we measured 32°C at Peel street after the completion of the ride. Overall, it was a great day, some of us would have liked to be in Canberra with the other riders. As a consolation, the photos posted on Strava and Facebook kept us up to date with the rides, thanks girls and guys.
John set a steady pace on the flats, averaging around 25km/hr on the way to Wyong, and around 21km/hr on the way home, the ride distance was 45km. John gave the faster riders permission to stretch their legs on some sections of the ride, those faster riders rode at around 25km/hr, the tail rode around 19km/hr, most of the other riders were around 20km/hr, some of our riders rode around 70km as they rode from home, good effort guys and girls. It was noted that Col and Ray put in great efforts to stay with the leaders. The wind was a northerly breeze at 5km/hr at the start of the ride, and the finish it was NE at 25km/hr, the temperature was 24°C at the start of the ride, and 32°C at the completion of the ride.
James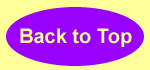 With the Canberra holiday rides on the horizon, some riders informed us that they would not be riding today, as they wanted to motivate themselves for the upcoming challenges that lay ahead in Canberra. Luckily not all the riders going to Canberra decided on this option, a good turnout of 15 riders was present. Danny turned up looking splendid in his civvies with his flash red car. Some riders told him that is not the way to dress for a ride. To our relief, he told us he was not riding and was heading to Canberra after leaving Jenny Dixon Reserve.
Pam was the ride manager, Paul was the sweep, with Ian, Nigel, and Rolf performing marshalling duties, thanks to these riders for looking after our group. The riders today in sign on order were, Paul, Viv, James, Ian, Rolf, Di, Nigel, Pam, Marg L, Richard Y, Barry, Graeme, Merrilyn, Ray, and Warwick.
The ride left Jenny Dixon Reserve (JDR) at a slow pace, but as our old bones and muscles got used to moving our bodies along, soon we warmed up and the race was on. Pam set a faster pace to WBD where we had a regroup, all present we headed for the rest area at the North Entrance. Nigel showed he is one of the faster riders averaging around 24km/hr for the ride. The couple of hills on the way to the Entrance slowed down a couple of unnamed members of the committee, however we made it to the Entrance, though not without a mishap. Warwick took his eye off the road for a second, and had an encounter with a parked car, luckily no damage to the car. Imagine explaining what happened, and the paperwork required if the car was damaged - Warwick had abrasions on his legs, Paul our nurse for the day, had him patched up in no time using our club-issued first aid kit. After some discussion, Warwick decided to abandon the ride and go back to JDR. Barry decided to chaperone Warwick back to JDR, just to make sure he was OK. Thanks Paul and Barry.
Once on our way we crossed over The Entrance bridge, with our next planned stop at the lovely Toowoon Bay pines. Aside from some huffing and puffing on the hills, no incidents to report on this section of the ride. At the regroup, Pam gave us instructions for the next section of the ride, over the Shelley Beach road roundabout, and then follow the road to the rest area at Bateau Bay Reserve by the Ocean.
After a short rest, Pam told us we would return to JDR via the same way we came, as the Entrance bike track was covered in H2O. The return ride promised to be easier, as a SE breeze of 25km/hr pushed us along. On reaching North Entrance we had another regroup and Pam advised our next stop would be the Bombora Café at Norah Head. Pam and the faster riders headed off up WBD while the tail took advantage of the cooling wind, allowing them to ride a bit easier.
As we approached the new bike track we could see a rider performing repairs on their bike, it was Rolf, he had ridden through a massive patch of broken glass from a car's broken windscreen. Most of us had, but Rolf was unlucky enough to get a puncture. Rolf advised us he was OK and he would meet us at the Café.
Further up WBD we saw Pam at the Norah Head turn off doing marshalling duties, a bit further up the road we saw Barry riding home - must have had a large Coffee! On arriving at the Café, Warwick was seen to be enjoying a cup of coffee, a sign that all was well. One of our members had trouble finding the Café, but after checking out all the Cafes at Norah Head, they found us. We made a bit of a mess in the Café, reorganizing the seating and breaking the ceramic salt shaker. Being good citizens we left the Café chairs and tables in the correct location and told the waitress what we had done to the salt shaker.
While we were chatting in the car park, Graeme and Merrilyn were having trouble fitting their new lights to their bikes, so Viv showed her bike skills and fitted the lights and we all learnt a few things about fitting these new style lights. From the smiles on our riders' faces, it was clear it was an enjoyable ride, thanks Pam, Paul, and the other helpers.
The ride distance was close to 39km, the lead riders averaged around 24km/hr, and the tail around 20km/hr, these figures from Strava, we climbed about 300 metres, the wind at the start of the ride was SW at 20km/hr, changing to SE at 25km/hr at the finish of the ride. The average temperature was 25°C, the relative humidity was 70%.
James
Group 1 - John D led 18 riders out of Peel street towards Gorokan and Wyong. First stop: Tacoma! This is Skylarkers M/O. Conditions were very humid and warm, up to 30°C, some cloud, and a NW breeze 10-15 knots.
Owing to the toilet key being lost, we now have to go via Tacoma so we can use the dunnies there, as there is no other toilet till we get back here on the way home. Still it worked out alright except we can no longer go via Jensen Road or Johnson Rd. Down Tuggerah Straight and over Kangy Angy hill, before a lovely sweep down the other side and out on to the flats to Palmdale and Ourimbah. Owing to the pace set by the leaders, the péloton is spread out over a couple of kilometres, but we assemble again at Burns Road before heading down to Enterprise Drive for the run down to Chittaway. John didn't realise the new roadworks at Wyong road allows us to ride right along the footpath from Enterprise to Tuggerah, but seeing no-one took up his offer to go down Hereford Street, he conceded and followed the rest of us straight to the new intersection at Wyong road.
Back at Wyong Rotary Park we had lunch, with Doug doing extra duty to get everyone's coffee. Wait while Peter fixes his puncture, then back to Tacoma toilets and home.
A very pleasant morning on the bikes, thanks to JD, and Doug for sweeping up. Well done everyone, a good effort, 9/10.
Danny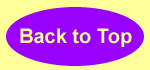 After weeks of bad weather, it was good to see 18 riders turn up for one of our best rides, up the Fernleigh track to Newcastle beach, via the lovely back streets of Newcastle city, and return via Throsby creek, the Mayfield TAFE, and various back streets around the Canals before leading us back to Adamstown, and the Fernleigh track.
The riders in sign on order were, Darryl, Kevin, John, Carol, Jill and Trevor, Mike, Paul, The Moon Man, Westley, Tess, Marg L, James, Richard and Pam, Ray, Steph, and Virginia. Kev was the ride manager, and John was the Tail Manager, assisted by Mike from time to time. Ian and Trev provided most of the Marshall duties, ensuring we did not get lost in the labyrinth of back streets in Newcastle. Ian was the weather man, assuring us he had heard the storm warning was withdrawn. Special mention to Ian, Tess, Marg, and Westley who decided to do a few extra kilometres by starting near Swansea, also stars to Pam, Richard and Carol who travelled from various points south of The Entrance to join the ride. Virginia just made it to the starting line in time and as always was one of the better riders.
After instructions from Kev, we set off at a leisurely pace dodging Mums, Kids, Mum's friends, and kids in strollers, dogs, power walkers, middle aged bike riders who thought they were tour de France material. Amazing how busy the track gets. The best of our riders swept up the climb to Whitehead, and left some of the slower riders in their wake, we/us in that category enjoyed the beauty of track, which must be one of the best we have seen. It was noticed that Steph was keeping up with the main group and showing great speed up the hill, when queried about the great improvement in her riding skill, Steph reckoned it was the new magic potion the Doctor gave her, the previous one did not agree with her, well done Steph.
Once at the top of the hill it was down-hill to Adamstown, going through the old railway tunnel is a surreal experience, imagining all the steam trains that must have gone through the tunnel in its heyday. Once at Adamstown we had to negotiate lots of traffic before getting to the safer back streets of Adamstown. We were glad Kev knew the way, as this area was not familiar to most of us. On arrival at Newcastle beach a compulsory pit stop was called, a few of us were hanging on as there was no rest areas on the Fernleigh track. Our next stop was the end of the Breakwater, where we were lucky to spot several dolphins, performing synchronized swimming routines, more like ballet on the water. As lunch time was due, we headed back to the park at Newcastle beach, where lots of stories about recent holidays, and the upcoming trip to Canberra were discussed. We could not be more impressed by the number of School kids learning to ride surfboards and paddle boards - never had that in our day. The weather threatened but nothing eventuated.
After lunch, Kev filled us in on the details of the return journey. We rode around the foreshores of the Hunter river, passing a line of impressive eateries, new homes, and units, with views over a working harbour. It was great to see young people in their twenties acting as carers for people with disabilities, as we passed the waterfront. I assume they were part of the NDIS, noticed writing on the vans used to transport the people. We turned off the Hunter river at Maryville, then detoured through the Islington TAFE, where we saw people from lots of different cultures, and we had a little good-natured banter with some blokes from another part of the World.
From the TAFE we rode via Broadmeadow to Adamstown, where we rejoined the Fernleigh track. We had a regather at the start of the track, where it was decided the faster riders should go straight to Belmont, and the rest of us would make our way at the speed that suited us best. Some of us decided to have a rest, due to the high temperature and humidity, later revealed as 30°C at around 70% humidity, very stifling conditions. As we ventured up the track to Whitebridge, at the top of the Fernleigh track, we were glad as we passed through the tunnel, as the ride seemed to be all downhill from this point. Good speeds of around 35-40km/hr were maintained all the way back to Belmont. Special mention for Ray and Paul whose performance was outstanding. Jill showed she has recovered from her operation with a strong performance. Also, special mention for Paul and other riders who stopped to help a rider whose pedals got caught in the long spear grass alongside the track, good lesson to learn, don't get too near to the side of the track.
Luckily by the time we got back to Belmont we had not experienced any rain, aside from a few drops every now and then, a bit different to what happened around 6PM.
The length of the ride was around 56km, the ride speed varied from 17 to 19km/hr, the temperature at the start of the ride was around 24°, at the end it was around 30°, the humidity varied between 100% to 70%, the wind at the start of the ride was NW at 15km/hr and NW at 25km/hr at the end of the ride. Thanks to Kev, John, Mike, Ian, Trev, and any other people I may have missed in my write up.
James

I see that both groups had 18 riders, and we all did about 56km. So, 36 riders with an all-up total distance of over 2000km. An excellent record everyone. Danny
About 14 riders turned up for a lovely ride to Swansea, with morning tea at Lakes Beach.
Hang on, that's next week! No, as you know it pissed down all day, and although I drove to JDR , no-one else came, until Paul turned up at nine o'clock. After a few minutes, we repaired to the Fuel Stop on Canton Beach. After 5 minutes Barry arrived, straight from home, his radar for our coffee club working fine. A nice chat, nice coffee, and that was it. At least it's not cold at 21°C.
Notice I got all the websites back up to date yesterday? It's a tough gig but etc etc.
Danny
Heavy rain all morning, so no riding. That didn't stop about 15 people from turning up at Peel street, to commiserate. Then we decided to retire to Legends Café for coffee, then we all went to Mackenzie Park, Budgewoi, for a barbecue lunch. This was well attended, and it was lovely to see everybody again (since coffee). It stopped raining only long enough for JD to arrive on his bike before sprinting up the JRA hill to become the only rider on Strava to do anything. A good lunch and a chat, we don't need a bike ride! That was mostly group 1, and group 2 included Virginia, Tess, Evi, Ian, Ray, Frank and James. Better luck on Friday, eh!
Danny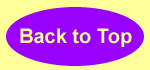 We had 11 courageous members turn up today at Gosford under what looked like a dodgy cloudy sky plus a Southerly wind blowing. First up, Col had the ride sheet all organised with my name on and route description - thanks Col, what a trooper! So, we had Jill, Trevor, Carol, Kerry, Boston Bill, Doug, Ken, John, Col, Kee and myself.
After a short briefing, Doug quietly put on the Sweeper's hat and off we shot down some wet cycle paths along the water front. Ken had warned us about the the subway at Point Clare being a bit broken up and damp so we were quite cautious around there and soon arrived at our first re-group at the Maritime Rescue Centre. It was Kerry's first time on this route and she was enjoying the water edge paths.
Onward to Woy Woy and by now we had dry paths with a South Easterly blowing us about a bit but we all managed to re-group together at Woy Woy Fisherman's Warf. Being a small group, we didn't get split up too much at all. Round to Lions Park and I'd had a special request to cross the Rip Bridge, on the road for a change so we didn't have to cross over at the other end. Next onto Empire Bay and up that tricky little path where us cyclists are supposed to dismount - some people can ride it but most falter and fall back in a domino effect so I suggested we all walk up.
Empire Bay Drive past Bensville and there's a little bush path that some of us took and the brave continued up the road and met us at McKillop Oval. By now I was getting asked where's the coffee shop!! - not far now. Just a short really pretty ride around the back of Kincumber pub along the waterside into Davistown. Only to find the toilets were being knocked down at the usual park where we always stop. Still, we had picnic tables and chairs with a roof over our heads albeit blowing quite a gale! After a nice respite, we decided to take the waterfront route out of Saratoga, when we got a lovely tail wind pushing us around a very attractive quiet area.
Next up was the hilly section of the ride. We re-grouped at the traffic lights just before hitting Central Coast Highway and all we could hear was PSSSSSSSSSSSSSSSSS - I thought it was the air brakes on a bus but it turned out to be Kerry's front tyre taking its time to deflate! By the time Kerry had turned her bike upsidedown, we were getting attacked from all angles by the mozzies in this area so there was a bit of thigh-slapping going on!! Anyway, in true TDCC style, John, Col and Bill soon had her all fixed up and off we trouped on the very short last leg back to base!
We were lucky not to get wet today - it turned out to be perfect cycling weather so thanks to everyone for turning up for a 49klm ride with an average temp of 21°C. Plus, we are forever grateful to Doug for holding up the back end and all the diverse skills proffered for a puncture!!
Cheers, Irene PS Hope you like the photo.
A good turnout considering the weather of the past few days. Twenty riders faced the starter's gun at Peel street, James was the ride manager, who was assisted by Frank B doing the sweep duties, John L also assisted with other ride duties. Ray S became a member today, after a few test rides, congratulations Ray. The riders in sign-on order were Ian, Chris, James, Peter, Westley, Tess, John L, Darryl, Robert W, Frank B, Linda, Lyn, John V D K, Frank U, Rolf, Paul, Virginia, Richard S, Ray, Richard, and Pam Y who joined us later in the ride.
After a short briefing about the intentions of the ride, we set off for HMO, with the strong winds of the last few days not causing a problem. After a regather at HMO we set off for WBD for a regroup opposite the quiet place. At this stage, and after another briefing, the group set off towards The Entrance with the breeze not playing a great part due to the protection of the trees. The faster riders gathered at The Entrance North rest area while waiting on the riders at the end of the group. When the tail arrived, the lead group were having a great time telling stories about their interesting lives of the past week. It was hard to get going again due to the serious intent of the conversations.
Our next regroup was planned for the Pine trees at Toowoon Bay. The tail group was delayed while Peter had a problem with his equipment, all fixed in a few minutes. Crossing The Entrance Bridge proved a challenge due to the 40km/hr SSE wind and gusts, the lighter riders in our group were worried about being blown into the drink. Thankfully, we all arrived safely on the other side of the bridge, after a few moments of worrying how we were going to keep our front wheel pointing in the direction we wanted.
After our regather at Toowoon Bay we headed for Shelley Beach, cutting through the best-looking Golf course on the coast. With all riders, present, we sat down to lunch at the Shelley beach Café, a great location, the nice wind, and gusts, were now appreciated by our riders, luckily the chill factor was low. Linda had a scare when Coffee was spilled onto her legs. Luckily Linda was ok to ride back to Peel street, and fill out an incident report. As it was Ian and Darryl's birthday this week, we all sang Happy Birthday to them. We wondered what the other guests at the Café thought of our singing, sounded ok to me.
After lunch, Lyn left us as she had ridden to Peel street. The rest of us powered over the speed humps at Shelley beach and followed the contours of the roads back to Shelley beach road, where we turned left and had fun gunning it to the turn off at the bottom of the hill. This brought us out at The Entrance Road traffic lights. After crossing the road in one go, we had another regather on the bike track to clarify our intentions on the ride back to Peel street.
Our next planned regroup was Picnic Point rest area. The trip to Picnic Point was a brisk ride as the locals decided to do something else besides getting exercise, so we did not have to dodge walkers, other riders, and prams as wide as a car. Richard and Pam left us at this stage and the rest of us headed over the Entrance Bridge, braving the increasing winds. From there it was full speed ahead, along WBD to the rest area at the start of the new bike track. The tail had a regroup at Magenta, and arrived at the bike track feeling refreshed after being pushed along by the wind. Normally the Budgie and Buffy group leaves us at this point, but they decided to ride the new track and detoured home by Evans road and the Aldi corner, a good way to increase the length of the ride. The next group who lived at various points to the West, left us at HMO. The rest of us headed for Peel street where the stories were thick and fast, I think we talked for half an hour, not bad for blokes.
The ride distance was around 40kms, the lead riders averaged around 20-21 km/hr while the tail was around 19km/hr. The wind reading from the BOM at Norah head, said the wind speed was 35-41 SSE at the start of the ride, and 32-41 km/hr from the SSE at the end of the ride. We climbed 310 metres. The consensus was that the ride was successful, mostly due to the mild temperature we experienced, the nice company, and scenery. Special thanks to Ian for the photos he put on Strava, what a good-looking bunch of people!
James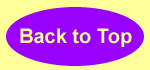 1. Coasters - Ride Report for Coasters: Friday 3rd March 2017
Eighteen intrepid cyclists including our latest member, Darcy, met at Jenny Dixon Reserve under a leaden sky. There was no sign of rain and Col co-opted Pam to lead the ride down Wilfred Barratt Drive. Dianne volunteered to be "Sweep" and we set off. Westley stopped at the top of the 1st hill on WBD with a flat. Dianne, Tess and I waited for a while before Tess and I followed the rest, leaving Dianne to supervise the repair. As we approached Margenta Shores the heavens opened and we pedalled on to find the rest huddled in the bus shelter at North Entrance.
After the group re-assembled a mutiny took place. Five of our number left the ride and headed home as the rain continued. As we rode across the bridge it was cold and wet with some fog rolling in. On and on around Entrance Beach, Ocean Street to Toowoon Bay. The rain suddenly stopped for a few minutes until Dianne said "it's dry here" and then it came down again. Down Swaddling Street to Long Jetty and the rain disappeared again.
We decided to cut the ride short and return to Lakes Beach for coffee. Back up WBD before light rain fell again. Finally, at Lakes, and safely under cover, we enjoyed their hospitality. Danny, full of isotopes, joined us while in the middle of some medical tests. While we were sitting there the rain returned with a vengeance. It took some cajoling to move the group out into the rain again and return to Jenny Dixon. 30 odd kilometres, (my odometer gave up), of wintry conditions interspersed with a few sunny periods.
Warwick

Skylarkers - Chain Valley Bay, 70km, JD, IM, NS, KL. End of report.
Ride report group 1 Wednesday 1st March 2017
Ride organiser Col Fowler. Today dawned wet with 100% humidity and a temperature in the low 20s. Fifteen riders in group one set off towards Charmhaven via the Corso and Pacific Highway then using the (occasionally waterlogged) shared pathway until we reached Edgewater Park for a rest break and comfort stop. Whilst crossing the bridge just after the park I spotted a delightfully multi-coloured Duck with a white breast and white wing tips. We're all familiar with the common brown ducks that breed on our lakes but in my 14 years in and around Budgewoi I've never seen a duck like this.
We bypassed the work which has started on the new Boardwalk in Budgewoi. (The carpark is soon to be closed there) with a quick re-group at Budgewoi Lions Park, aka MacKenzie reserve which is where we are holding a club BBQ in 2 weeks' time but more about that later. At the end of Elizabeth Bay Drive we had another re-group before tackling the long hills up to the Pacific Highway where we turned right and headed towards Chain Valley Bay North and South via Mulloway Road through the wetland reserve and into Josh Porter reserve.
Our return route took us via Ivy and Scaysbrook Roads then up Tall Timbers on the new section of shared pathway and onto the Pacific Highway once more. Our new guidelines for ride managers suggests the group now stops just short of the Metro filling station where the dedicated cycle lane has been newly marked on the road surface. This makes for a smoother entry into the junction and on towards Blue Haven. Crossing the Scenic Drive feeder road from Budgewoi is always hazardous and one could wish for more signage and road markings for motorists re "Cyclists crossing".
We turned left back towards Charmhaven and left again at the bus stop but instead of our usual route down Emu drive Col took us to the end of Yuruga Avenue and via a shared pathway onto Wills road and left down Highview Avenue to the old hot water outlet from Colongra Power station. (Hammond Canal). He did this to avoid some of the waterlogged section of the shared pathway and it made for a pleasant change. From here it was a case of Déjà vu as we made our way back towards Budgewoi Bridge. We had been sprinkled on during our ride but nothing heavy but spotting rain clouds in the direction of travel. Col said he was off to Halekulani Bowling Club for lunch if anyone wanted to join him. After a short discussion John Daley was elected new ride manager and it was decided to skip the proposed lunch spot at the Ark and instead to call up the Lakes Café and advise there would be about 12 of us for morning coffee. On arrival Gay and Wayne had set up the tables and chairs they had just put away and we settled in for a good lunch break. After lunch we split into two groups some electing to follow John to the start of Wilfred Barret Drive and back to Peel Street via the Cemetery and others just going to Peel street via the most direct route.
Thanks to Col for taking over management of the majority of this ride at short notice and John for leading us on the last part. Given the 75% probability forecast for heavy rain and even thunderstorms we all had a great, mainly dry, ride of 56.4 kilometres and for a change I don't think we were abused or heckled once.
PLEASE NOTE: We are holding a joint Club BBQ sausage sizzle at Mackenzie Park reserve on Wednesday March 15th after our ride. Nigel and I will be running the BBQ and if anyone would like to assist please drop me an email: ralph@creswell.id.au Our usual Tea and Coffee organisers Jill and Trevor are away that week but I will have all the gear with me and look forward to welcoming you.
Ralph Creswell

Wednesday 1st of March 2017, Group 2 Ourimbah Loop via Kangy Angy-return via Enterprise drive.
After a week of mixed weather, we expected the worst to happen today, luckily it did not turn off our riders, just a few regulars were missing.
The day started with a pleasant surprise, when we had a visit from Jim Q, who has recovered from his accident. Jim wanted to thank those who helped him, especially Marg who looked after him while waiting for the Ambos. Jim advised us he was back riding, what a determined man, and that he hopes to join our rides, sometime this year. Jim also presented with us some goodies, to enjoy during our ride, thanks Jim.
Marg was the ride manager and Di the sweep, with John L assisting at the tail as a marshal when required. The riders in sign on order were James, Dannii (his spelling), Chris, Di, Frank U, Ian, Bern, Westley, Marg, Richard, and John L.
Due to the predicted weather, only 11 riders turned out prepared to tackle the weather man's forecast. Things did not start to well as Westley got a flat before we kicked off. After he replaced the tube, Marg, our ride manager, gave us instructions about the ride. So, we set off along the normal route to Harry Moore Oval (HMO), only to discover that near the Aldi store, Westley had another puncture, he decided the best part of valour was to retire from the ride, as the reason for the puncture could not be found.
After crossing the lights on Main road, we had a regroup at HMO. At this point, Richard decided to ride back to Long Jetty via WBD. The rest of the group headed for our next stop at Craigie Park. The Peloton, which included all riders except James and Di, stayed close together for most of the ride. A brisk pace was set with occasionally one or two of the riders deciding to flex their muscles. John from time to time left the Peloton to perform his marshalling duties. Our next stop after Craigie park was Tacoma, this allowed the tail to catch up with the Peloton. Our next regather was Tuggerah station where Marg filled us out regarding the next part of the ride to Ourimbah, near the Big Flower nursery.
After a short regather we headed under the railway line bridge, ensuring we obeyed the One way/Give way sign. Enterprise Drive was our next challenge, this road is a joy to ride on, no potholes, unlike most of the roads we cycled on. With a mild southerly wind behind us, we made good time to Wyong road. John suggested we change our lunch stop from the park at the Wyong bridge, to a nice little Café in the Tuggerah industrial park, it was a very pleasant Café with great food and coffee, comfortable seats, and a clean loo.
After lunch Bern decided to cycle to The Entrance, while the rest of us set off for the Wyong rest area, where half the group had a bottle refill, to sustain us on the return journey. Chris left us at this stage as he had ridden to Peel street from home. As the Wyong loo was closed, we found an alternate rest room at the football field at Tacoma, it saved some of us from an uncomfortable ride back to Peel Street. After the pit stop we headed towards Gorokan with a breeze that was sometimes with us and sometimes against us, maybe it was my legs telling me lies. Danny decided to stretch his legs and forged ahead, never to be seen again [I waited at Myrna Road, but nobody ever came], John and Frank left us at Gorokan, Marg, Ian, Di, and James, headed off to Peel street, with Di and Ian leaving us at the Ambo station in Toukley. When we arrived at Peel street, there were some unsavoury characters in the car park, drinking grog, so we decided to disperse as quickly as we could.
The lead riders averaged around 20km/hr with the tail around 18km/hr, the temperature averaged 26°C, the wind was SE at around 10km/hr at the start of the ride and increased to a Southerly of 25 km/hr at the end of the ride. The humidity was in the nineties which from time to time reduced the comfort level. We climbed about 310 metres, with Kangy Angy hill providing most of the climb.
James
The perfect day for a bicycle ride and what better than to do it with the Toukley mob with Danny leading the peleton.
The pace was brisk and there were some reasonable hills to keep us peasants honest. But, best of all there was some nice gravel and some really nice double track. Not quite the Mawson, but enough to get the imagination going. All in all, a great day on the bike and a big thankyou to the Toukley Cycle Club.
Paul Ardill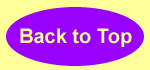 Out of town group one ride report 22/2/2017
Ride manager: Peter Holt
What a glorious day Wednesday turned out to be. Approximately 14 riders, including Shirley and Paul who live up that way, met in the car park of the sports field at Raymond Terrace where a cool breeze wafted across the well maintained green sward of the playing fields.
On leaving the car park we rode down Newline Road and turned into Beaton Ave, it quickly became apparent Peter had lined up some interesting hills for us to climb and Beaton nearly became beaten as the weather and our perspiring bodies turned warm.
Bellevue street lived up to its name having a 'belle view' indeed but Rees James Road, which parallels the Pacific Highway, had ben rudely terminated since Peter had done his recce by developers who had installed an insurmountable Gabion wall. We had no alternative but to detour through a small wood with a slippery climb and descent onto the highway.
Undaunted we pressed on until we turned left into Italia Road or 'Alitalia' road if you prefer to remember street names by word association. Peace and quiet was our reward after the noisy highway and the trees here provided some welcome shade. As we turned right onto East Seaham road Paul got a slow leak due to a torn inner tube valve and so we all stopped while he fixed it.
A large number of trucks with dog tippers thundered down from both directions at this intersection shattering the calm atmosphere whilst the wags in our group pointed to an unusually long burl on a nearby tree and tried to convince the gullible amongst us they had spotted a Koala. Yeah right. We all know they're extinct in this part of the world!
East Seaham road had a few interesting hills and on one of the steeper sections a truck and tipper passed us rather closely and then slowed right down causing a near pile-up on our bikes as we struggled to avoid getting run over and still stay upright. The truck's brakes smelt burnt so he had either over-used them or he was losing brake pressure. Either way it was an unpleasant episode.
A stop was in order and we found it in the shape of a bus shelter complete with wooden bench and cover from the sun. Alas no buses though. We bore left into Limeburner's Creek Road where we were briefly held up by roadworks and then crossed a primitive wooden 'Bailey' type bridge spanning the Williams River with longitudinal gaps between the sleeper surface large enough to trap a bicycle wheel. On the far side of the river lay the sleepy hamlet of Clarence Town which was our lunch stop spot. Clarence town is barely clinging to life these days but still features a Pub, Butchery, Hardware store and a few dwellings. I wonder what it must have been like in its heyday. Like so much of Australia's history it is so close you can almost reach out and touch it.
I needed a coffee by this time so with several others I ventured down the main street road, accosted some locals out for a walk and got directions to a delightfully old-fashioned Café where the service was likewise old-fashioned but very s l o w. Four additional customers seemed to have the poor barista in a flat spin. The wafting smells of Fish and Chips and Burgers were very tempting but I wasn't sure if I'd receive them in time to eat before we had to depart. Having re-caffeinated our little band re-joined the main group at the local park overlooking the river. Viv recalled how she used to take part in kayak races here some years back, the races now having sadly been discontinued.
On leaving Clarence Town our route took us along the edge of Uffington forest and Glen Oak and back towards Seaham. It became a case of now you Seaham now you don't as some of us bolted for the finish line. By now the temperature had reached 39°C in places and we faced a stiff head wind and/or side wind as we traipsed back towards Raymond Terrace.
The combined heat, wind and getting for 60 kilometres at this point made for a challenging ride and all riders showed great resilience to stay the distance of 63 kilometres.
Thanks to Peter for getting us out of town and onto a great country ride. I hope this ride becomes a regular feature in our calendar.
Ralph
What a pleasant day greeted us on arrival at Peel Street, a NE breeze of 10km/hr made the humidity of the past days a distant memory, much more comfortable. As group 1 had a O.O.T. ride we had a bigger than normal attendance, 25 in all with 2 more riders joining us at The Entrance. We welcomed back Frank U after his holidays, Danny who had just returned in time from his week away, we also welcomed Darcy W who has not ridden with us for a while. It was good to see Steph return to riding with the group, John VDK is also making gains in his recovery. We also welcomed some group 1 riders who could not make it to Raymond Terrace, Col, Danny, Pam, Lyn, Marg G, Barry S, Mike, Peter, and Carol. John Lonard was the ride manager and James the sweep.
As stated earlier, at the start of the ride a NE breeze of 10Km/hr was blowing, so we had assistance from the wind all the way to Bateau Bay, our first stop was Harry's Oval to check we all got through the traffic lights, then it was that place on the top of the hill at WBD we all dislike. From there John gave instructions that our next stop was the Entrance rest area, all riders except the tail put the pedal to the metal and took off like greased lightning, with group 1 riders leading the way, mixed in with a few of the faster riders from group 2.
The tail had a drink break at Magenta, then pushed on to The Entrance, where we were joined by Simon, and Josie. After resting in the shade for a few minutes, waiting for the indisposed riders, we took off again for Toowoon Bay, where we followed Marine Parade beside the Entrance channel, where we were greeted with Ocean Spray full of nice smelling molecules, very pleasant. We then had another regather at Toowoon Bay, under the shade of the pine trees, what a great spot!
From there we pushed off to Shelley Beach road and turned right at the Roundabout, everyone possibly broke the speed limit, on this long downhill section, Steph had an encounter with a moron in a car who abused her and honked his horn loudly, Steph then gave him plenty, and from her gestures and words I think she put him in his place, he won't try that again. From there we progressed to the bike track, where we stopped for lunch, we soon realised there was a new coffee shop just down the track, so we headed there, unfortunately it was closed, so we then tried the 3rd option of Picnic Point, where our coffee needs were satisfied. Due to the size of the group we took up 4 tables, what a great spot, water, a loo close by, tweety birds to admire, plenty of shade, and coffee just a trundle away. The conversations and company was very enjoyable, so we had an extended lunch break, at our table Frank told us about his holidays, and his bird photography, with photos to prove he had sighted them. After lunch Steph decided to head for the new bike track, to gain a few kilometres on the rest of us, as she was concerned about her riding speed. Pam and Richard left the ride at The Entrance as they had pedalled to Peel street. Josie and Simon did the same as they had ridden some extra kilometres before joining us.
After lunch, we headed for the Magenta bike track, and then WBD, most of the faster riders headed for Peel street, while the main group regathered at the rest area of the bike track, some goodbyes for the day were said, as some riders headed for further points North. As we were heading along the bike path, Westley suffered a puncture, with Peter and Tess assisting in the repairs, the rest of us headed for Peel street. Not long after Virginia had a terminal failure of her bike, with the cable going to the rear Derailleur breaking. John, being an old mechanic, fixed the problem, by moving the chain to the middle gear, then attached the cable to the rear stays, this enabled Virginia to get home. When we arrived at Peel street we waited for Westley and Tess to arrive. As they were a bit later than expected, we sent out a search party. As we got near the Rescue centre, we saw two riders in the distance, it was our misplaced riders, sighs of relief from the sweep. Overall, an enjoyable ride, luckily John gave our faster riders licence to stretch their legs, as us slower riders progressed at a more leisurely pace.
The distance of the ride was 37Km, the speed of the lead riders was around 19km/hr, the average temperature was 27 degrees, we climbed about 280 metres, the wind blew NE at 10km/hr at the start of the ride, and increased to 25km/hr around 11:30hrs, still from the NE, and stayed that way till Peel street.
James

James' report from last week has been published below.
Group 1 - Came out to a flat this morning and it took me 40 minutes to get a new tyre on, so I intercepted G1 at Wyongah. I didn't trust them to go the way the program said, and I was right. Barry was leading and took them down Jensen Road and Pollock Avenue instead of Murrawal to avoid stuff. Doug was following. Forgot to check how many riders, maybe 22.
This is a bit of a tuff ride, taking as it does the full length of Old Maitland Road (OMR), and Allison Road, with all their hilly bits. Along OMR Ralph had a mechanical which left him with no gears at the back wheel, however he still had his compact chainwheel (2 speeds), so managed very well with that. As I shot over to Cycology for a new tube, the péloton rode through Woodbury Park Drive and down Gavenlock for lunch at the salubrious Wyong toilets.
Conditions were very nice, warm (27°C), sunny and no breeze (<5kn). Thanks Baz and Doug, and well done Group 1 for doing a good hard ride.
Danny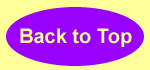 After all the inclement weather we have had, it was nice to get out of bed and be greeted by a sunny day, with livable temperatures. Twenty other riders must have agreed, as we had our best turn out since before the hot weather started.
We welcomed back Ken and Joe, whom we have not seen for a while, for various reasons, both advised us they will be away for another short stint. We also welcomed Peter, Mike, Warwick, Carol, and Berny from group 1 who decided a change is as good as a holiday. Gary was a guest rider for the day and impressed with his skills, hopefully he will decide to keep riding with us and become a member.
It was noted that Big Bob was due to come out of hospital today after his knee surgery, we wish him well in his recovery and hope to see Bob and Steph back riding later in the year. Last week I forgot to thank John for all the great work he has done over the last 3 years as group 2 representative on the committee, and for his role as ride manager in most of our rides, thanks John, also thanks for easing me into my new role.
The 21 riders in sign on order were, James, Ian, John L, Jill and Trevor, Tess, Peter, Westley, Kevin, Robert, Gary, Marg, Ken, Virginia, Carol, Richard, Joe, Berny, Mike, and Warwick. John was the ride manager and Tess the sweep. It was an extremely happy group that set off on our ride, walking up the hill from the playground, started our hearts pumping and prepared us for the ride ahead. We reformed the Peloton in Leonard avenue, and then headed for Evans street, making our first regroup at Harry Moore oval. We then headed for Gorokan Fish Co-Op reserve for a quick pit stop.
Everyone was travelling well together, and the riders were all close together. John explained the next bit of the ride to San Remo, so along the Corso we went with all riders keeping up a nice pace. It would be a nice road to ride, except that certain sections are so bumpy it felt like riding over a camel's hump. On arriving at San Remo, John had some surprises for us in his chosen path around the back blocks of Blue Haven. Warwick and I tried to guess where the next turn would be, with no success. Luckily, we did not have to ride up the Aldi hill, not steep, but long enough to get the lungs pumping. After doing a loop of Blue Haven, we headed back to the bike track on Budgewoi Lake. Unfortunately Peter had low tyre pressure, after pumping it up, he went another kilometre before the decision was made to change the tube, Peter and Westley changed the tube, while the rest of us had a good old chin wag.
On restarting the ride, we headed for Edgewater Park at Buff Point. What a great ride along this bike track! After the pit stop we headed for Slade park for a quick regather to ensure all riders were present. John then gave us the directions to the Ark Café at Norah Head, advising us to use the pedestrian shelter to cross the highway. After crossing the highway, we turned left at the roundabout into Hargraves street, and then right into Park Street, which took us past the beautiful Jenny Dixon Reserve, where the Morris Car club (seniors version) were having a BBQ. We were tempted to stop to have a sausage sandwich, and to look at all the veteran cars, which some us would have driven in our younger days. We then headed under the Cathedral-like tree canopy to Bungary road, and pedalled the roller coaster hills to the Ark Café.
On arrival at the Café, two female Brush Turkeys greeted us, one was seen inside the Café, very cheeky birds, much nicer looking than the male birds. Another not-so-cute side of nature was a visit from the Stink Bugs, looked nice with pink wings, they seemed to like the riders, maybe we smelt nice, we were careful not to squash them.
After lunch Ken, Joe and Gary left the group, Warwick took over as ride manager, as John was going to leave the group on WBD. With Warwick leading we rode at a nice pace along Soldiers Point road over the short but steep hill, then to WBD via the back streets of Norah head. Di and John left us at this stage and Warwick led us back to Evans Road, a nice ride with all participants saying what a great day out.
Thanks to the riders who acted as marshalls - Ian, Marg, Richard, Warwick, Trevor. We rode 37km, at an average speed of 17.5 km/hr, the winds were SSW changing to SSE at 10-15km/hr, the average temperature was 26°C, we climbed a miniscule 91 metres.
James
Coasters - It's a very warm day (37°C), but 15 riders fronted at Jenny Dixon Reserve (JDR) including Pam and Richard, who rode up from home, Blue Bay, then just rode home again. Barry was our ride manager, and Diane looked after the back end.
The plan was to ride clockwise around Budgewoi Lake, then have m/t at Lakes Beach. First of all we rode up to Soldiers Beach. I would have included a photo here, but we didn't stop. Back down to the cemetery then down Oleander Street. Barry said to me on his way past that we would be turning left at the bottom (Evans Road), so as we rolled down Oleander I gradually passed everyone else (superior rolling bike) and as we got to the bottom I swept past Baz and turned right into Oleander extension and down to the caravan park. Unusually, I stopped as soon as I got the the park, and turned around to make sure they were all coming, as I had heard a racket from Kerry's bike and thought there might be a problem. Looked back up - no-one there! Rode up to Evans Road again, still couldn't see anyone in any direction. Short answer - they had turned left at Evans alright, then kept going down to the new bike path, but I couldn't see them due to a truck further down. I could not work out where everyone had suddenly gone. We have never turned left there and gone to the end of Evans Road!
So I just quietly rode back along Evans Road to Crossingham and down to Canton and on the Main Road. I stopped at Suicide Glam to ring somebody, when Doug and Warwick and a couple of others hove into view. They were looking for me, and hadn't gone on the new bike path route. We continued around Budgewoi Lake as planned. Baz and the others rode down to WBD then back up to the cemetery and then followed us front-runners. Anyway, bottom line - Doug, Waz, Bernie and I got to Lakes before anyone and the others turned up 20 minutes later.
After our beautiful coffee and stuff we set off back to JDR or for me, Virginia and Chris, back over the Toukley Bridge to home. I made a mistake with Strava and stopped on Budgewoi Road to turn Strava back on after our stop, but I turned it off, so my Strava map looks like I went over the lake. Add 3km to my distance, about 44km, with others from 39 to 54km. A good ride, only possible because of a magical NE sea breeze cooling us down.
Danny
Skylarkers on 10.02.2017: Well, today's forecast was for 40°C at Gosford so we Skylarkers managed to get in touch with each other as there's only a few of us, to arrange an earlier start. With 3 regulars away, we were only 4 - Tony, John, Chris and myself. We decided to start at JD's [Is that John Daley's or Jenny Dixon's?] at 8.15am and do a coastal ride - it was only 21° at this point - we bumped into Bernie (new recruit) first up and had a small chat. As we launched off down EBD at the start, we saw Col riding up to Coasters, then we saw him again on our return!!! - don't know what was going on there Col? Throughout this whole ride, John kept seeing people he knew to wave and holler at - what a great place to live when you see so many friends along the way!
Eager to get going and beat the heat, John, Chris & myself set off to catch Tony on the way up - then execute our plan to ride up SRA. Just pacing ourselves in order to survive! Then left on Pacific Highway for short distance and back onto EBD to head down to The Entrance. John heading out doing a "perfect pace" to keep us all in order and not overstretch ourselves. Our first re-group at the usual spot in North Entrance where Tony was having trouble with his bike but was planning to turn around here and head home anyway for work.
So then it was just 3 musketeers continuing on to do Crackneck. We had a nice gentle breeze from the Entrance around to Crackneck and the hill itself was in shade but when we got to the top, it was so hot and uncomfortable (no shade up there), we turned around immediately and ducked down under the trees to stop for a drink and rest. We refilled waterbottles at the new toilets at the bottom and decided to continue back up WBD and have coffee at Bombini's [Bombora?] in Norah Head.
By the time we reached the cafe, it was 37°, approximately 10.30am, cycled 63klms, we'd had enough and were ready for stopping. The cafe girls brought us cold water whilst we waited for our drinks and cooled down. Phew, that was a tough return up WBD but a steady pace set by John kept us on the "straight and narrow" without overdoing it. A hot day to ride for everyone (that includes Coasters) but so glad we got that exercise in before the worst of the midday heat - well done to everybody that rode today.
Cheers, Irene


See Ralph's new report on Wednesday's ride below.
At our scheduled departure time it was chucking it down and outside the shelter of Peel street the wind was howling. I'd no sooner announced cancellation of our advertised ride and the choice of Coffee shop than the weather cleared and we were under way.
We had a mainly dry and uneventful run past Aldi and down Budgewoi road and along Elizabeth Bay drive. Then up to the Pacific Highway where I turned left believing that was the way to Kanangra drive. Error corrected we rode up the Pac highway and turned left into Kanangra drive and left again at the roundabout towards Summerland point. On reaching the shops some elected to buy lunch, coffee etc whilst the rest of us continued into the beautiful park situated right on the banks of Lake Macquarie. We had the place virtually to ourselves and the weather which earlier had been so dismal really shone. Two noisy miners came to check out their reflections in Danny's bicycle mirror and liked what they saw since they stayed a while.
After a decent break it was back in the saddle and our group headed out of Summerland point back towards the Pac highway. We got sprinkled on a couple of times and a head wind was strong in places but overall riding conditions were the best we could have wished for given the very high (almost 100%) humidity.
We all made it safely down the Pac highway where we said farewell to Col. Doug had forewarned us of roadworks at one of the Emu drive intersections and in the event we came across a wood chipper running flat out whilst moving slowly down our route. At Budgewoi lake we turned right and rode around the shared pathway and onto the hwy and Lowanna Ave, then Panorama avenue. I had elected to hold back and make sure everyone was OK whilst the rest of the group continued on. Paul and I were riding in tandem on a wide part of Panorama avenue with Doug, Warwick and John bringing up the rear. I heard a car sound its horn and casually waved it to come on past. Instead the driver drove straight at me and passed so close he almost brushed my leg with the left hand side of his vehicle. Not happy with this I set off in pursuit of the vehicle to get his details but like most cowards he just sped away. On reporting the matter to Toukley Police it transpired they would have spoken to the driver but I was unable to provide sufficiently accurate data on the vehicle make and index number for them to proceed. That happens when you are trying to avoid becoming a statistic! This incident occurred on a wide part of Panorama Avenue with no oncoming traffic and no double white lines. The driver appeared to have grudge against cyclists.
All riders made it safely home and as one commented, it was better to ride in a bit of rain than to sit at home in the dry and wish we'd gone riding.
Thanks to all who took part.
Ralph

This is what it looked like 5 minutes before we set off in sunshine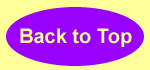 Wednesday the 8th of February 2017, Group 2 ride. Bateau Bay via The Entrance-Return Bike Track.
It was surprising, considering the weather conditions, how many riders had turned up at Peel Street for the ride. While we were waiting to start the ride, the weather changed numerous times, this caused consternation and confusion in our brains, about whether to start the ride or go for coffee. A decision was made close to 09:30 that a visit to the Fuel Stop was the best option. However, we dilly-dallied and stood around discussing weather reports and radar printouts from our mobile phones, and as happens when the weather gods decide to change their minds, suddenly, no rain, and sunny skies, so the decision was made that the ride would go ahead. We were a bit late leaving, push off was 10:00hrs.
John L was the lead rider, Frank B was graciously the tail again, thanks Franks for always being the first to volunteer. Unfortunately, Chris left for home before we reversed our decision about riding, Di decided she needed to stretch her legs a bit more and rode with group 1, Lyn left her car at Bateau Bay, so she joined group 2 for the day after riding from Bateau Bay. The riders in sign-on order were, James, Richard, Westley, Robert W, Darryl, Lyn, Kevin, Ian, John L, and Frank B.
After things were sorted out, it was full steam ahead to Bateau Bay, our first regather was at Harry Moore oval, to allow those caught at the Evans Road lights to regroup. Our next stop was WBD where we waited for those held up at the stop sign at the top of the hill. John advised our riders they could go hell-for-leather to the Entrance, so Lyn, The Moon Man, Kevin and Westley took this as a challenge to show off their talent, closely followed by the main Peloton which included Bob W, Darryl and Richard. The tail (me) took a rest break at Magenta, then we all regrouped at the Entrance bridge "pit stop". John then advised the next stop was Toowoon Bay.
From there, we progressed to Bateau Bay, via Bay Road, and then Grandview Street, then various back streets to Sutton Reserve, where we stopped for lunch. Luckily, we did not encounter much rain, just a few drops here and there. Our wise decision to ride, up to this point, seemed justified. We did not get a visit from the resident Brush Turkey, maybe next time. Lots of stories were told, as we all fitted around the one table, and this contributed to the story telling. Lyn left us at this stage of the ride, after lunch.
Our return ride took us back to Shelly Beach road, where we turned left at the roundabout, and headed down the hill, we all hit top speed on this part of the ride, exciting but scary, but common sense told us to apply the brakes a little. We all safely got onto the lake bike path, then we had to hurry across the road, as the lights change after a few seconds. Our next regroup was at Picnic Point, The Entrance. No dramas on the bike path, as the rain kept a lot of people at home.
After filling our water bottles, we headed over the bridge, where the heavens started to play games - one moment sunny, the next light rain. After we got off the bridge it started to pour down, so we all stopped riding, and put on our protection gear. John L advised that it would be good to ride on the bike track, instead of the road, and advised to keep an eye out for snakes - thankfully none were sighted, just a dead mouse, probably dinner for a snake later today.
Riding on the path was great fun as its winding nature allows you to have fun. A bit more caution was needed today due to rain, and the moss on the path. Once onto WBD we continued to Magenta, where Richard left the ride. By this stage, the sun had decided to make another appearance, so off with the protective gear, before we set ourselves for the new bike path. We had another regroup, at the bike track rest area, before riding up the nasty slopes of the bike track. From there it was onto Evans road and back to Peel street. In hindsight, we were all glad that we braved the elements, it was a very enjoyable ride.
The distance for today's ride was around 42kms, the lead riders averaged 18.5km/hr and the tail around 17.5km/hr. We climbed a total of 190 metres. The average temperature was around 25°C, the wind was from the East at 15 to 20km/hr, rain fall was minimal.
James
Group 1 report coming soon. Not.
Skylarkers - Six Skylarkers sauntered up Jilliby Rd near Dooralong today and see if u can guess where we had morning tea? Nobody wanted to join on me on the cow.
Irene
Coasters - Tess led us out of JDR, with Col riding shotgun, and Diane looking after the tail, and the rest of us in between - 24 in all!
Down to the Toukley bridge and along the lake to the Charmy bridge, then to the toilet at the hot-water outlet (sounds appropriate!). Up Highview Avenue past Camp Breakaway and on to the highway, with us all managing to get across at the lights. Conditions by-the-way were ideal, with a muggy but not too warm slight breeze and a cloudy sky.
Up to Tall Timbers Road and Josh Porter Reserve for a wee break, then back to the bike path and along Carters Road and on to Elizabeth Bay Drive for a quick trip down to Budgewoi and the Lakes Beach café for coffee and a social interlude. Paul Flack is still recovering from his wounds but was there to organise the table for 25. Suddenly everybody is on their feet and we're away back to JDR or home. That's about 34km, plus more if you rode from home. Nice day, thanks Tess, Col and Di for looking after us - a big group.
Danny
Big day on the club calendar - a short ride for each group, followed by a GM and the AGM. Soft rain all morning, so a few members declined the getting-wet experience, but about 22 had their bikes and rode regardless, well done, you.
Group 1 went down to The Entrance and Batto Bay, while G2 looped Budgewoi Lake, see report below. I stayed at the Uniting Church Hall in Summerside Street and helped prepare lunch and the hall for a meeting of over 40 people, with some help.
After everyone returned and sat down to a lovely salad and savoury pies and sausage rolls, and cake and coffee, we got on to business and confirmed three new committee members, viz Ralph as President, Barry as Treasurer and James as Committee Rep. See our "Where to Find Us" page. Other business included discussion on the Bunnings BBQ project, and bridge issues.
Danny
1st Feb AGM ride to Bateau Bay:
A miserable wet morning greeted us today but 10 smiling group 1 members turned up for a quicky down to Bato and return. I was leading and Doug promised to do the honours at the rear.
It was a team effort today as Col gave us some safety advice suggesting we take the road before Oleander Rd to the cemetery, to avoid all the traffic - good call Col! Doug requested a "sticky beak" at the skate park "bowl" in Bato.
A little damp to start with and some debris on WBD but after that the roads were dry. After regrouping at the usual spot before the Entrance bridge, we kept pretty much together, watching the tide rushing in very quickly as we skirted around the coast road. I thought I was doing well remembering all the road names I had to go down but Doug knew at least 3 other alternatives in case I got lost!!
Anyway, it was a real buzz to see this skate park bowl up close - it's so deep and the attached photo doesn't show the depth properly because you can't see the bottom from where I took the picture. A bit disappointed nobody would try it out for us, we went on our way under the subway to face the shops. Then took the service road round the back to find a little "bush" path with an old wooden bridge to step down from (good for the MTBers) taking us through to the housing estate at the back then onto Wyong road at the lights and safely down to the lake edge from there.
A comfort break at Picnic Point then homeward bound up the new bike path at the Northern end of WBD with 10 people still in tact. Good on yer Doug for looking after the tail end. A nice little ride in excellent cycling conditions and a free lunch at the church - what a club - thanks everyone for coming.
Irene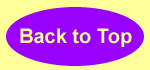 A lovely day greeted us on arrival at Peel street, drizzly rain, and a cool temperature of 22°C, what a change from the heatwave, felt like heaven!
A good turnout of 13 riders lobbed at Peel street, considering that the southern areas of the Coast got more rain than the northern end, people at the meeting who missed the ride told us this was the reason they did not ride.
John L was the ride manager, Marg was the sweep, accompanied by Virginia for extra support. The riders in sign-on order were, John L, Westley, James, Chris, Marg, Kevin, Bob W, Virginia, Tess, Carol, Richard, Jill, and Trevor. We welcomed back Bob W, who had not ridden for 6 weeks, and greeted a new rider Westley. Ian decided to test himself out against the riders in Group 1, we missed his lively chat.
After our trudge up the little hill behind the kids' play area, we regrouped on Leonard Avenue, then headed for Aldi and Main road Toukley. We then headed off to Budgewoi, full speed down the hill and along the old road opposite Lakes Beach, for our first regroup at Slade park, where we were joined by Jill, and Trevor.
With all riders accounted for, we headed over the Bridge, and onto the bike track. On the way, we were greeted and cheered on by a little kid, about 4 years old, and her parents, nice to be appreciated. Some familiar sights greeted us, a bloke who seems to ride his yellow 3 wheeled bike, all day around the bike track, also Mums with toddlers in prams, all very friendly. We then passed Evi's place who assured us she had waved to us as we passed, we were all too busy concentrating on our ride, to see her friendly wave. By this stage, those of us with eye assistance devices, had trouble with them fogging up, from the misty rain, some of us removed them, while others battled on. We caught the attention of a dog who wanted to do some damage to our tyres, luckily the owner had a tight grip, so an incident was avoided. We turned off the bike track at Buff Point avenue, and continued to Edgewater park, for a pit stop and then the Wallarah Creek Bridge for a regroup.
We then did the Blue Haven Loop up the hill to Aldi and Roper Rd, where we had a regroup following that nasty hill. John then took us on the back roads of Blue Haven back to the wetlands. It was apparent he has learnt some new roads since moving to Blue Haven. After arriving back at the Wallarah creek bridge, we powered along to The Corso. Carol came to a sudden halt, a stick caught in her chain. Luckily she stopped, as serious damage can be done to either Derailleur if you keep pedaling. Further along the Corso, Chris had a run in with a driver, who did not understand they had to give way to a bike already on the roundabout, luckily no damage to Chris. At this stage, Marg and Virginia disappeared from view, all was ok, as they were found to be having a serious conversation, and did not see the Peloton slipping away. Once on the go, it was full speed ahead to Peel street, or the Church where the AGM was about to be held.
The average temperature for the ride was 24°, the humidity a whopping 94%. The winds were from SSW at 15Km/hr. The lead group averaged 18km/hr, while the tail averaged just under 17km/hr, we climbed a modest 193 Metres, although it always seems more.
Prior to the meetings, a nice lunch was provided by the club, and prepared by Robyn, Warwick and Danny. A lot of chat was going on, and it seemed more like an Italian restaurant than a church hall. Westley, our new rider, told the people on our table about his life on the farm, at the back of Nyngan in outback N.S.W. Sounded like an interesting life.
Congratulations to Ralph, Warwick, Barry, Virginia and Col for being appointed to the committee.
James
Quite a few people failed to show because of possible rain, but they were WRONG! It did rain all night at Lake Haven, but stopped at 0800. We had a lovely bike-ride in the sunshine in warm conditions, with a 10 knot SW breeze. Margaret Lats led the ride, with Col riding gunshot (I know), and Pedro following us up.
A new and interesting ride finishing at the Charmhaven Nursery Café, but starting off heading to Budgewoi along Budge Road, then heading round past the Halekulani Bowling Club, and Kevin and Jean's place, across the Scenic Hwy at Walu and down to Buff Point Avenue. Right along there to the end, I think, but as we went past Rimmo's place I yelled out, as I always do, and this time I got an answer. So I made my excuses to Col and Margie, and went back to have a good chinwag with my old sailing mate.
By the time I left Rimmo I had no idea where anyone else was, so at the highway, Charmy Bridge, with no-one else in sight I headed straight for the caf. Col was going to take the group on a mystery tour around Blue Heaven, but they were longer than I thought they would be, so I arrived at the caf ahead of them, and ordered my stuff. The others soon turned up and we all enjoyed a wonderful morning tea, with toast. See the photo below.


We finally got going again, except for Pam who had a flat, so we just left her there. With Robyn who had the family CX5. I went straight home (1500 metres) and the remaining péloton scurried back to JDR, or home. Good ride Guys, and Girls, well done! I did 26km without the Blue Haven segment, so probably 30km for them. Cheers
Danny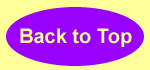 As James says in his short report, it rained all night and right up till 9.30am today. There were some hardy bikers from G1, including Nigel, Tony, Rolf, Col, Danny and Warwick, on his new bike, so hard to stop him. Weather was cloudy, spitting, mild temp and no wind to feel. Can't give you a Seabreeze Graph any more, as they have changed their website, and you can't copy the graph, so you'll have to take my word for the breeze.
Group 2 ponced around then finally went for coffee, but the intrepid G1 Stars headed off on our new ride around Tuggerah Lake, with a detour up Bundilla Parade, Berkeley Vale, continuing across Wyong Road into Berkeley Road, which took us to Enterprise Drive, then back to Wyong Road. Only a few medium hills in Berkeley Road. We took turns at leading, making sure to keep Wazza at the back, usually with Col for support. Mind you, on his new bike, Waz pretty well kept up with the rest of us. It wasn't a race, despite many Skylarkers being there, a very relaxing and enjoyable ride. We did have to wait for Rolf on the bike path, while he fixed a flat, then Waz had one on the Wyong Road path near Reliance Drive - a nasty little pointy stone.
The road is now very nice around the Chittaway Road/Wyong Road intersection, with us being able to go through on the footpath, keeping off the road. By the time we got to Wyong it was about 11.30am, so we visited a nice little café up the top of Hely Street, (Tony had to head off home for work) - beaut coffee and nice tucker, kinky styling and personable wait-staff.
Having finished our coffee/lunch we rode to the Wyong toilets where Rolf threw his bike on the ground and rushed to the gate only to find it locked! Luckily I now have the key, so everyone was satisfied. We then rode back along the river road to Wyongah, where I left to go home, while the rest continued their journey into the unknown. A very nice ride, and of course the rain stayed away so the jackets disappeared, and five of us were in our club shirts. My sox were damp so there must have been some rain early on. Good riding, Guys!
Danny
On a wet and soggy day, the riders who turned up for the ride looked less than enthusiastic. The rain had dampened their spirits, around 30mm of rain since yesterday. With some in civvies, it looked like the chances for a ride were slim. After a relaxed discussion, it was decided group 2 would not ride, and return to the comfort of their lounge rooms [after coffee at the Fuel Stop].
For your information, Di, John L, Mandy, Kevin, Richard and James were the riders present. As happens when it is raining early in the day, later in the morning the rain started to ease by the time we had gotten home. It is hard to guess the weather for us mere mortals.
See you all at next week's ride, and A.G.M.
James
Twenty riders assembled at Jenny Dixon Reserve, including visitor Westley, a retired farmer. It was quite warm, about 27°C, with a nice breeze from the north. Col led the ride and Diane swept up the rear.
Straight down to Budgewoi and left onto the bike path, as we had to be at Barry's by 11.00am for m/t. A pleasant meander along the edge of the lake to the highway, then left down to the Charmhaven nursery. With the iron gate now locked we have to go up to the roundabout to get to Arizona Road.
Down through the Warnervale Wetlands to W/V Road, then left up to Louisiana Road before taking the first left in the hope of finding the Wyong Hospital. Not knowing the way Col led us well past the turn-off, and only Doug's expert knowledge put us straight again. Through the hostible and across the highway into Craigie Avenue which soon took us to Barry's. A couple went straight home with better offers, but plenty of us made the most of the hospitality provided by Baz and Lois, with chilled water, tea and coffee, and nice cakes including scones with j&c. It's a very beautiful house, with views to drown for, wish I'd brought my swimmers. Thanks Baz and Lois for your gracious generosity. Thanks everyone for coming. Here we are in the back yard.
Danny
Fifteen or so riders turned up this morning for a ride, I was one of them, looking forward to one of my favorite rides (Kangy Angy/Enterprise Drive), but it was very hot (overnight temp 30°C). Paul decided to cancel the Group 1 ride, but a few Skylarker types rode anyway, and Grp2 also decided to ride. The rest of us went for coffee at the Lakes Beach Resort. I expect you will get a report from G2 anyway, if not G1. It was very hot at Lakes. This was the temperature when I got home.
I rest my case.
Danny
As the writer did not ride today, the ride information was passed to me by John L.
Due to the weather conditions, only a few riders turned up for the advertised ride, that was basically a loop of Budgewoi and Munmorah lakes, in a clockwise pattern. John L, being the ride leader, discussed with the boys having a revised ride, to avoid the worst of the conditions. It was agreed by the 5 riders that a loop of Budgewoi Lake was the best solution. This revised ride, also considered that a Strong Southerly wind was due later in the morning, the boys did not feel like riding into a strong Southerly on the way back. The intrepid riders were John L who was the lead rider, Frank U, John Van D, Chris B, and Frank B who was the sweep.
The conditions at Peel street at the start of the ride seemed ok, due to the strong NW gale of 40-50km/hr coming off the lake, however once on the road the actual temperature was soon apparent, it was 38°C, John L advised that riding through Toukley and then to San Remo was a tough ride. The boys took more than the normal stops to fill up with water and check out how they felt. From San Remo the group headed for Slade Park Budgewoi at a gentle pace with the assistance of the NW breeze, lunch was had at Slade Park. After lunch, Frank U headed for home in Budge, as he had ridden to Peel street, John Van D who only returned to riding today decided he would play it safe, and end his ride for the day, promising to be back next week.
After lunch, the rest of the boys headed for Peel street, well pleased with their efforts. Chris put in a sterling effort, having cycled from Wadalba to Peel street. John L advised even though this ride was a short ride, it felt as hard as a 60km ride, due to the extreme heat, and the strong winds.
The average speed was 17km/hr, a good effort in the conditions, the temperature at the start of the ride was 38°C, at the finish it was around 30°.
John and James.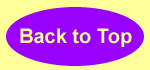 Twilight ride. Wadalba-Woongarrah-Budgewoi Lake Loop. A nice NE breeze of 15km/hr greeted us as we arrived at Fish Co-Op at Gorokan's Wallarah Point Park, a pleasant change to the hot days we have been experiencing. Twenty riders participated in the leisurely ride that Doug promised at the start. The park had a bit of a holiday feel with families enjoying the BBQ facilities, this rubbed off on the riders who were all in good spirits.
Doug was the ride manager/ride leader, Warwick and John performed the sweeper role, Marshall, Danny, and Warwick took turns performing the duties of the Ride Marshall, ensuring we did not get lost, in the darker stages later in the ride. It was noted that Trevor was riding with us, some of us had not seen him since he played the bagpipes at our Xmas party, thanks Trev, it was great.
We left right on the dot of 1900hrs, heading under the Bridge, then onto Wallarah Rd before turning left at the Motel, and taking the normal route to Marks Road. As we turned into Marks Road, it was realised that the tail group was missing. After a few phone calls, John and Warwick advised the Debbie had a bike problem, apparently, a front derailleur problem, that caused the chain to come off, after putting the chain back on, and cycling a short distance, the same problem occurred, so the answer was to have Debbie ride in the middle gear the rest of the way, and only change the rear gears - looks like a visit to the Bike Doctor. Keith and Debbie are kayakers, though they have both ridden with us before.
We then progressed along Marks Road, and turned right at Wahroonga Road, where we had a regroup, and waited for Mike and Kevin who were somehow left behind. It was good to see Kevin return to riding, after his altercation with his bike a few weeks back. Some of our riders decided to continue along Wahroonga Road, while the boyz caught up, all riders then regrouped at the Fire Station bike track, the one with the funny concrete balls as bollards, we assume that was their purpose.
We then headed to Minnesota Road, and powered up the short hill to Warnervale public school, where we turned right and joined the cycle path in the Wetlands. Lots of Mums, Dads and Kids out walking which was good to see, by this stage it was getting dark, so we had to use our eyes to their full capability. After completing the Wetlands ride, we ventured to Hakone Road passing some of nicest homes in the area. We had our next regroup near the Roundabout on the Pacific Highway, where Doug repeated his plan to navigate our way along the highway and over the Wallarah Creek Bridge. We all got across the bridge safely and turned onto the San Remo Cycleway.
Once onto the pathway, it was full speed ahead, the riders looked like a giant centipede, with their tail lights beaming into the night. Again, lots a people around and kids fishing, great to see. We had a pit stop at the power station outlet. Due to the darkness, the speed we were riding at seemed faster than we normally ride, just an illusion, as we found out after checking the Strava results. After a regroup at Budgewoi, Doug told us the plan was to cross Budgewoi Road at the pedestrian refuge, then progress to the bike track, and then to WBD near the cemetery. It was getting difficult to make out the riders in the dark, one person who stood out was Robyn, with her Green flashing shoes.
Once on our way we rode on the disused road at Lakes Beach, our lights lit up the overhanging trees and made the whole scene surreal, luckily the local Possums and Goannas stayed off the track. After the regroup at WBD, it was plain sailing back to Gorokan with some good pace set on the way by all riders.
On our arrival, we found Sue had prepared Coffee, Tea, Cakes, and some other delights, the name escapes me but it was bread rolls cut into sections with ham and tomato topping [Devils-on-horseback?]. Thanks very much Sue, everyone present appreciated the trouble you went to look after us.
The consensus was that the ride was a great success, some riders agreed they probably need to upgrade their lights for future rides. The temperature at the start of the ride was 25°C and 23° at the completion of the ride. The winds were NE, varying from 10-15km/hr. We climbed 160 metres, the average speeds varied between 17-18 km/hr depending where you were in the group.
James
A hot day threatened to overwhelm us as we gathered at Jenny Dixon Reserve, but luckily there was a nice NE breeze (see Seabreeze graph® below) to cool us down all morning. Eighteen riders assembled, on our set ride northwards, with Diane bossing us up, and Flacco looking after the tail, thanks Paul!
Straight up to Budgewoi and up Lizzie Bay Drive, into the breeze, aah, to our normal re-group at the lamppost near Birdie Beach Drive. Struggle up the rest of LBD and straight over into Chain Valley Bay past the silent schools, and down to Josh Porters Toilet Stop by the sparkling CVBS. After an exchange of fluids we backtracked to the bike path turn-off to Mulloway Road, which we took up to Chain Valley Bay Road. A quick dog-leg into the dirty Link Road where we found the dirt to be compacted beautifully, so easy to ride even on a racer. We soon discovered the grading works still in progress, with mud and shit everywhere, so we backtracked again and took CVB Road to the highway.
Left at the hway to reach our planned route of Blue Wren Drive (BWD). After carefully crossing at this big intersection we rolled down BWD to the lookout (except for all the hard uphill bits) and just continued on to the Lakes Beach Café, as we were desperate by then for some liquid refreshment. Our table was all reserved and set up for us, thanks Paul, thanks Wayne, and we enjoyed our R&R in the leafy shade.
Finally we pushed off home in all directions after a super ride, thanks Di and Paul, and thanks everyone for coming and joining in. The ride was about 35km, plus more for those who rode from home (most of us), and 56km for me (long way round). It was 33°C when I got home.
Danny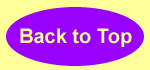 Group 2 - Long Jetty via WBD and Entrance bike track Loop.
The weather person in charge for today's forecast scared of lot of riders away today, only six hardy riders fronted the start line. Evy came along to give us encouragement, John was there to hand over the paper work and give us some instructions about riding in the hot weather. Evy and John both offered to pick us up with their cars, if any of us succumbed to the predicted heat conditions.
James was the lead rider, Virginia was the sweep, the other riders were Marg, Frank, Chris, and Ian. After a pre-ride discussion, the group decided to change the ride route, so to avoid the hotter part of the day. The original ride was to loop Tuggerah lake via W.B.D. (Wilfred Barrett Drive), have lunch at Blue Bell Park and return via Wyong. The revised ride took us to the Entrance via W.B.D then to the Bateau Bay end of the bike track, and return to the Entrance for lunch via the bike track, then to Peel street via W.B.D.
Due to the conditions, 33°C at the beginning of the ride, we sauntered along from Peel Street to East Toukley where we had our first regather, after our short break, a short break at W.B.D. to ensure all riders got across the road in one piece. We then decided to have a regather at Magenta Shores where Mandy and Kee joined our group, they must be the keenest riders in the club, coming all the way from Sydney to join their friends. Unknown to some of us they had started at Chittaway Bay.
From Magenta Shores, we headed for a rest break at North Entrance convenience depot, luckily, they were opened, I guess more tourists than at Wyong, was the reason. Mandy disappeared for a while, but we found her in the bus shelter on the other side of the road. We crossed the Entrance bridge on the road section, with no hassles, then did a right at the round-a-bout, then took a right turn to the Entrance water-front, where we did a left turn on The Entrance Road, and took the chance to fill our water bottles at Picnic Point.
Bottles filled, we headed South on the great bike track to the Bateau Bay end, dodging Mums, Dads, Kids, and Dogs on the way. We took a 10 minutes' rest, at the shaded tables, and enjoyed the gentle breeze that was on offer. After we finished our short chats we headed back to the Entrance the same way we came. Mandy and Kee went the other direction to Chittaway. On arriving at the Entrance those with the keenest eyes picked out the best spot to have lunch, a shaded table, water tap a few metres away, toilets and a coffee shop close by with cold drinks. It was noted that we saw dead baby snakes on W.B.D. We did not know the type, but keep your eyes out for their Mums and Dads.
There were not as many people at The Entrance as we expected, we thought it may have been crowded, due to the school holidays. Those people that were there were from all different nations and cultures, just like today's riders in group 2, we were comprised of people from Germany, Mauritius, England and of course from OZ, it was great to see them enjoying the Aussie life style. After lunch Frank took the lead to show us the best way to get onto the Bridge, thanks Frank, most of us were unaware of the short cut. After crossing the Bridge, we had a short regather and Marg suggested we take the track along the lake, instead of going along a road which was reflecting the heat, all riders agreed, thanks Marg.
After getting back on the road, Chris, Marg, Frank, Ian powered on to our next stop on top of the hill, just short of the new track. Ian and Frank decided to bypass Peel Street and go directly to Home, along the Central Coast Highway. The rest of us taking the bike path, we had a short regather outside the Vietnam Vets before taking off to East Toukley. Chris and Virginia left us at this stage, Marg and James ventured on to Peel Street. What seemed a daunting task at the beginning of the ride, turned out to be a pleasant ride, if a bit warm in parts. Luckily the clouds decided to protect us from the Sun, some of us had Redder faces than normal but still an enjoyable ride.
We rode a total of 37Km, climbed 164 Metres, the tail averaged around 17km/hr, while the gun riders averaged around 20K/Hr. The temperature at the start was 33° as mentioned earlier, the temperature at the finish was 36.5 °C. The breeze was Northerly to North East varying from 5km/Hr at the start of the ride to around 10km/hr at the finish. The humidity varied around 40% for the duration of the ride, so comfort level was ok. We arrived back at Peel street at 1230hrs, as planned, so we avoided the worst of the heat.
James
[Well done, James!]
Hi! Couldn't get up early for this morning's CCTCC ride to Umina (again!), so I went on my own ride around Tuggerah Lake, also starting at 9.00am (like the CCTCC ride). I rode around the lake non-stop in 2 hours 3 minutes, for 46km at 22.5kmh.
I have just been looking back at earlier reports - quite fascinating - which go back to August 2010, when Kevin and Jean were in charge, when the Skylarkers consisted of me, Doug, Col and young Peter. The new coasters club was mentioned, starting 4 years ago, should go OK, and the weekend of 11 and 12 September 2010 when I rode to Dungog for charity on th Saturday, then Gorokan to Newcastle the next day for a weekend total of 178km at an average speed of 22.5, same as today. I started an hour late on the Sunday, but caught up by Swansea. Those were the days, eh! Anyway, glad to see everybody is riding so well on Strava, some amazing totals. Here is a link to the very first reports page for 2010. Click here.
Danny
Early rain discouraged some riders, maybe, and sent others to the carport to avoid getting drowned on the way to Jenny Dixon Reserve, including me. I only drove to Peel Street as there was no sign of rain east of Lake Haven. Thirteen riders fronted, including Paul Ardill, our mate from the CCTCC, who has done some epic rides recently, including to Alice Springs.
Under the new régime, we have 6 set rides (two south, two west and two north), and seven designated managers (DM). Today we chose Farm Gate (1 west), with me as DM. We followed the tried and proven route down to Crossingham Ave and past the sailing club. With our numbers this morning I chose the roadway over the Toukley bridge, then Marks Road to the Wyongah bottle shop for a breather.
Then off to the Wyong toilets, only to find them locked against squatters, so no good to us. Must get a key! Then around to Pollock Avenue, past the peacocks opposite the Landcare depot, and up that wretched hill to the highway. All together again, we raced down to the lights and crossed safely for the Farm Gate café where we were greeted with enthusiasm by the personable staff, so they know how to charm customers. Service was quick and reliable, cementing our ongoing relationship, thanks you guys!
Dougie was working this morning and tried to arrange a rendezvous, but too late, sorry mate! Down the highway to Minnesota Road and on to the Warnervale Wetlands with their beautiful bike paths and nature reserves, to Arizona Road. It was hard to get across the highway near Bunnings, owing to the numbers of vehicles on the road. Still, some cars stopped to let us cross, which is usual, thanks very much fellas! Down Moala and along The Corso, and back to JDR via the sailing club, while I went to my car which I had abandoned earlier.
It was pretty warm by then, 28°C at home, and quite humid. Thanks everyone for coming today, hope to see you all again next week, with everyone invited.
Danny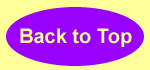 Group 1 - Munmorah
Twenty-two riders signed on for today's gruelling ride, led by Barry. Doug was on duty at the other end, thanks, Dougal! Conditions were excellent, with a slight southerly to keep us cool.
To get some extra distance we rode first to Charmhaven then back over the top of Budgewoi Lake to Lizze Bay. Ken was the first to bail out, at the highway at Charmy, but then he had ridden up from Narara. Baz kept up a brisk pace, but everybody finally caught up and no-one was lost.
I stopped at the shop at Lizzie Bay to get some lunch, and never saw anyone again till I got to the top of LBD at the h'way. Most of the others went up the SRA lookout, gaining extra points for distance and elevation. Just a small group of us didn't risk that big hill, and waited for the péloton near the pedestrian bridge.
All together again, we rode down the highway to Colongra Bay Road, then headed down to the lake for lunch. Must say the Council has done a wonderful job of upgrading all the facilities on the shores of Lake Munmorah, well done those boys! After lunch Baz took us back down LBD to Budgewoi where we had a good race between the smarty-pants group, with Nigel, Tony, Azy, me and Rolf all taking a turn at the front. Did Strava get that?
A few more northerly residents hived off at Budgie while the rest of us followed Baz to the Cemetery and back to Peel Street, except those of us who went straight home. A good ride of about 58km, well done those experienced riders in this amazing club.
Group 2 had at 22 participants, making 44 riders attending today's event. Visiting us from Sydney were Biddy and Dennis who rode with G2.
Danny

Group 2 - Wednesday 4th of January 2017-Group 2, Blue Bell Park Loop via Wyong
Twenty-four riders turned up for today's ride, all looking very trim, taut, and terrific, and were showing no signs of any holiday period indulgence.
The riders in sign on order were, John, Ann, Steph, Ian, Chris B, Diane, Ray, Tess, Chris F, Marg, James, Peter, Darryl, Virginia, Biddy, Dennis, Richard, Big Bob F, Kee and Mandy, Simon, and Josie. We welcomed 2 visitor riders from Sydney who holiday at McMasters Beach - Biddy, and Dennis. Chris F had not ridden with us for nearly 2 years so it was good to see him back. It was noted Kevin, Bob W, Frank and Shirley, Joe and Sue were having a break and look forward to them returning.
After group 1 left at the speed of light, we followed at a much slower pace with a gentle headwind cooling us down. Our first regather was at Harry's oval at East Toukley. Shortly after taking off, Dennis had a nasty puncture, some glass from a hooligan's beer bottle had made its way into his tube. With help from Peter and Darryl, and procurement of a suitable tube, we were on our way. Unfortunately it took longer than expected due to technical problems. Luckily mobile phones make life easier for us riders, and the lead group were made aware of the situation, they waited for us at Craigie Park. We were told they spent some time catching up on holiday stories.
Once our group of four caught up with the lead group, John gave us further instructions, "go as fast as you like and we will regroup at Wyong". A slight headwind did not slow down the lead group, with Ian, Chris B, Tess, Marg, Virginia, and Richard shooting into the distance. Peter, Kee and Darryl held back and helped us with the tail duties and Marshall duties. Bob and Steph, Simon, Josie, Kee and Mandy joined us at points along the way, to Wyong. The Loos were locked at Wyong, this made some people grimace. Luckily, after at our next regroup, John told us we would detour to Blue Bell Park, instead of going to Ourimbah. As a group, we headed along the bike tracks, and various back roads to Blue Bell Park, on our way we were cheered and Hi-5ed by three schoolboys standing on either side of the bike track, it was a pleasant surprise to see such nice kids, however we didn't know if they were having us on, or taking the mickey out of us. This section of the ride was most enjoyable with Mums, Dads and Grandparents giving us waves and smiles. Of course, lunch at Blue Bell Park is always pleasant, such a peaceful setting, food not bad, good toilets, and seats with shade, what else could we want.
After lunch, Simon and Josie left us for home at this point as they had ridden to Wyong, the rest of us set sail for Wyong where we had a regather. Chris B took a back street to his home in Wadalba. Shortly after the group left Wyong, Tess had a puncture. Kee, showing all his bike repair skills, had a new tube fitted in no time, and we were on our way within 10 minutes. After we were telling our visitors how good the general Central Coast drivers are in general, a Boof-Head spoiled our spiel, by yelling obscenities at us, what can we say. Kee and Mandy left us shortly afterwards at Tacoma Reserve, Bob and Steph left shortly afterwards at Wyongah, the rest of the group headed for Gorokan. Di, John, and Ann left for home at Wallarah Point Park at Gorokan, Ian continued to Budgewoi via Main Street Toukley with the rest of the group headed for Peel Street. After quick chats all round, most people were on their way home. Peter was still at Peel street when the tail group arrived, all matters involving the ride were discussed. Special thanks to Peter, Darryl, John, Kee and Darryl who at various times helped with the tail section riders, either acting as marshals, bike repairers or just generally helpful.
The ride today was 49km in length, the temperature varied from 24°C at the start of the ride, to 26° at the end of the ride. The humidity varied between 61% to 56% from the start to the end of the ride. The winds were SE at 20km/hr at the start of the ride and SSE at 15km/hr at the end of the ride. We climbed a total of 80 metres, very easy on the legs.
James
I rode up to Jennie Dixon Reserve to meet the Skylarkers at 8 0'clock, hoping they wouldn't be going too far on such a hot day (forecast 35°C) and found John D, Irene, Chris and someone else there. They had a small ride in mind: north to Budgewoi, Elizabeth Bay, SRA lookout and back to the highway. Then ride south 40km to Crackneck Lookout, up to the top, then back to Jenny's.
I decided not to be a part of this insanity, so I opted for a quiet ride down WBD to The Entrance North. I only got about 3km when I had a flat, what a surprise! By the time I got it fixed, Dougie had turned up heading anticlockwise around Tuggerah Lake, after having dropped his car off at Wyong. We found a good group at JDR who just planned to ride clockwise around Budgewoi Lake then to The Lakes Beach Café (LBC) for refreshments. Doug hived off home near his place, then I succumbed to the heat and lack of oxygen and went home at Charmhaven.
Both Dougie and I had a shower, dressed nicely then drove to LBC for some coffee and a nice chat with our friends. Beautiful weather and a lovely thing to do. Cheers!
Danny
On a day when there was no ride on the program, twelve riders turned up at Peel Street, and it was decided to ride anti-clock around Tuggerah Lake. A gentle 8 knot NE breeze helped us on our way towards Wyong and points south (see Seabreeze Graph® below).
The group included Col, Danny, Doug, John, Ric, Ralph, Chris (newish), Ray (visiting Pom of 79), Virginia, Tony K, Ian and Paul Fl. So we set off with 10 of us using Strava apparently, in fairly warm conditions. As the toilets were locked at Wyong (Waz can I have the key please?), we went to the rail and up onto the highway and over the river on an imaginary bike lane. Somehow this is safer than going past the toilets and crossing at the lights. Saving our pitstop for Bluebell Park we reached that comfortable place to find Big Bob and Steph there.
As we turned to the east and north we found the NE breeze to be quite refreshing and not a big challenge. Not many stops on this Skylarkers-dominated group, as we headed for the Lakes Beach café for a much-needed rest. Doug and Chris went straight home as they had other commitments. It was very pleasant at the caf under the trees and we lingered for some time.
When we left, Virginia and I headed to Lake Haven together and finished our ride with about 61km on our Strava. I only just got this app, and find it quite irresistible, and will probably do what the others do, ie ride further to get our recorded k's up. Thanks to those who came today - a good ride and great company!
Danny
A very good attendance today, despite it already being over 30°C by nine o'clock. Sixteen for G2 and at least that many for G1.
G2, which I joined, rode down to Toowoon Bay, then back via Shelly Beach Road. By then it was 36°C and rising. but we had no choice but to plug on, except for Pam And Richard, who had already ridden up, and just went home. Azy also went home for the same reason. After Sunday's farce with me getting several flat tyres, due to a dodgy rim-tape, I got it fixed by Cycology and was all systems go for today. Still got another puncture today in the same tyre about 1000 metres before the finish at Peel St, so I walked the rest. That's a record for me this week - 37km without a puncture! Later when I got home it eventually reached 38.3°C!
Danny - Late Report - when I took the bike out of the car next morning, both tyres were flat. So I don't even have to be riding my bike!
Anyway, we're waiting for a report from Ralph.
Sixteen hardy riders turned up for the ride, braving the predicted 39°C temperature, some regulars were missing, deciding a nice air-conditioned house more to their liking, or had other commitments.
The riders in sign on order were, Virginia, Bob, Di, Ian, Tess, Peter, Danny, Barry S, Chris, Frank U, James, Pam, Azy, Richard, Warwick and Ray. Joe joined us for lunch only and a short ride. Virginia was the leader and Di the sweep, Danny and Ian acted as marshalls. Ray came all the way from England just to ride with us, he wondered how he was going to go in the heat.
We took the normal route to WBD via East Toukley School and Darren Kennedy oval. We had our first regroup on WBD, by this stage some of us at the rear of the group were panting and sweating, wondering what we were in for later in the ride. Virginia told the faster riders to proceed to the Entrance, the rest of us were to have a regather at Magenta. Of course, the fittest riders took off as though in the tour de France, Danny and Azy were seen competing for the WBD King title. Tess our former Tri-Athlete keeping up with the boyz.
After stopping at North Entrance, we headed for the Entrance swimming pool, with a planned stop just up the road. It was noted the North Entrance Road Works people were not present, must have stopped work, due to the heat, and gone for a swim. Crossing the Bridge was a bit hairy, due to the cross winds. People's bikes were swerving about 300mm with the wind gusts. The ride through the Entrance was as ever great, due to the view, and the cooling sea breezes.
Our ride leader advised that those who wanted could ride to Toowoon Bay Park, so that group, again went hell for leather, with the rest of us by now following at a leisurely pace. On arrival at Toowoon Bay, Frank went for a swim in his Knicks, must have been uncomfortable riding back, especially if any sand made its way into his Knicks. Frank and Danny sustained themselves with Ice Blocks and Milkshakes, giving them the energy for the ride home. To our surprise, Joe turned up 10 minutes after we arrived, telling us he had to mow the lawn first, or else he was in trouble with Sue.
After lunch, we proceeded to Bateau Bay, then turned right at the Shelly Beach Road round-a-bout, heading down the hill at speeds close to those of the pro riders, it was estimated some were hitting 60km/hr, what is the the speed limit in this area? After crossing the Entrance road, we were back on the Entrance bike track, and it was full speed ahead to the Entrance. Joe and Peter decided they needed to do more kilometres so they left us at this stage to fulfill their folly. Azy also left us at the Entrance as he had ridden to Peel street, Pam and Richard also did the same.
Virginia advised our next regroup was at the rest area at the start of the WBD bike track. Ray and James struggled on this leg of the ride, luckily, we had Di to look after us and give us encouragement to press on. On reaching the start of the track, Di and Ray left us and rode home via WBD to Budgewoi. The rest of the group headed for Peel street with renewed enthusiasm. Virginia, Barry, and Danny left us at Toukley [no, no, I rode towards Peel St D]. After the ride, the sweaty people discussed the events of the day, and other worldly matters, and left satisfied on what they had achieved, no doubt looking forward to the next ride on Friday. As a footnote, Ray survived the ride and we think he will be back next week. When I arrived back at Peel street, Bob checked on my condition, and we had a bit of a chat, thanks Bob.
We rode around 38km, we were interested to see how the group 1 riders went over their 60km ride, we climbed a total of 190 metres, the winds were mostly NW at 20-30km/hr, the average temperature was 34.5°C.
James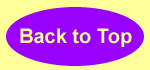 With the weather showing signs of being disagreeable, chances were that not too many people would turn up for the ride, however overnight rain, and heavy early morning clouds, did not deter our intrepid group of riders, with 13 willing participants fronting the starting line. A little rain and dark clouds moved in just as we started our ride, luckily, they disappeared as quick as they came.
The riders today in sign on order were, Bob W, Di, Ian, Marshall, Marg, Tess, Darryl, Peter, Chris, Frank U, Kevin, James, and Virginia. Marshall was lead with Di following up the tail.
We took our normal route to East Toukley, near Harry's oval, and at this point we became aware that Peter had left his helmet at home, we carried on when Peter promised to catch up with us on Marks Rd. From there the group headed for our next stop at Craigie Park, on the way we encountered some abuse from a young yahoo as we crossed the Bridge, when will they grow up? After a short regather and chat at Craigie Park, Peter suddenly appeared from nowhere, good effort Peter.
Marshall suggested our next stop would be the toilets at Wyong, so the whole group took at a fast pace averaging around 20km/hr, but to our horror the Loos were closed, so we had to hang until the Farm Gate Café. After our regather, we headed along River Road, unfortunately as we approached the intersection where traffic comes from the Pacific Highway, Kevin came to grief, after touching wheels with James. After Kevin was patched up, a nice driver, who saw the incident, offered to take Kevin back to Peel Street, of course Kevin gleefully accepted the lift, and had nothing but praise for the mystery man, also for Di and Bob W, who stayed with Kevin until he got his lift to Peel Street. Kevin told me how glad he was to have the first aid kit, and how he cleaned up the wounds. After climbing the challenging hill in Hope Street (better name would be heartbreak hill), Wyong, we then traversed the more sedate hills of Watanobbi. We soon arrived at the Farm Gate café, where Di filled us in about Kevin's situation. At our end of the table Chris told us about him speaking French and helping kids with their French lessons, plus Frank showed us his latest great photos of birdlife, and told us some interesting stories about his life, which he will tell you about one day. It was assumed other interesting stories were told around the table.
The return ride was through the Wyong Industrial estate, then Warnie's track to the Cafe. It was a bit heavy going due to the rain soaking the track, those on narrow tyres felt it especially. After leaving Warnies we turned right into Warnervale road, where, soon, road works blocked our progress, so we had a detour along Virginia Road past the new estate named after our V.P. We then followed Sparks road to Minnesota road, which got us back on track for Wadalba and the Dam Hotel. After leaving the Dam Hotel we meandered through the back of the school via Orchid Road, then Van Stappen road and Wahroonga road before re-joining the cool lake air and the sound of Cicadas on Tuggerawong road.
The last few hills provided a challenge for some of us at the back of the ride, but we made it safely back to Peel street after saying goodbye to Chris, Virginia, Frank, and Peter at points along the way. One of our riders encountered a rogue driver who did not comprehend what a Give Way sign meant. After arriving at Peel street, we gathered for a bit of a chin wag, then went to the comfort of our soft car seats.
Thanks to Marshall, Virginia and those who acted as marshalls. F.Y.I. we contacted Kevin after the ride and he reported that he was OK, just a bit sore.
Today's ride was 42km, the pace was 17.5kmh for the tail-enders, while Marshall set a clipping average pace of 19km/hr, we climbed a total of 276 metres. The average Temperature was 22°C, the wind at the start of the ride was a Southerly at 10km/hr, it then changed to 20km/hr South Easterly for most of the ride.
James
What a top day! Between the two groups of this club, there were about 35 riders, and we all came together on Fragrant Avenue as we headed to our destinations - bikes everywhere!
So about 20 for G1, with Col the manager, and Doug checking the rear. Up to the cemetery, then on a spin down WBD to North The Entrance, our 2nd regroup. It rained on us for a while, making us all wet, but by the time we got to the Entrance bridge we were all dried out again. Rolf had a puncture at some stage, but with some assistance was soon back on the road.
Next stop was Bluebell Park, about 15km further on. After reaching Chittaway, I hived off directly towards Cycology via Wyong Road, for some tubes, and lunch from the little shop, while the others used Church Road and Lake Road, with us all reaching the lights at Johnson Road at the same time.
Lunch was at the toilets, to which Wazz will get the key this arvo, so we can use them, a factor in our satisfaction of the ride. We celebrated Robyn's birthday (67), well done Robbie, before setting out for the distant Peel street start. Col set a good pace along the river road, with Ralph soon taking the front, and Nigel and I behind Col. Only when I stopped to say goodbye before scooting home, did I realise how far ahead we got during that stint. I know it was hard work keeping up with those speedsters.
A few other early departures before the relics of the ride finished the course. Thanks for coming everyone.
Danny
Norah Head via Woongarrah and Budgewoi Lake
With predictions of hot weather and thunderstorms, a group of 21 enthusiastic riders turned up for the wetlands ride, no signs of bad weather, just smiles all around, and lots of sunscreen protection.
With a few of our regulars missing, we still had a good turn up, John L was the lead rider, Frank B was the tail, Di, Robyn, and Warwick took turns as Marshalls, so we all knew the way to go, at tricky turn off corners. The riders in sign on order were, John L, James, Virginia, Ann L, Marg, Peter, Frank and Shirley, Di, Evy, Pam, Robyn and Warwick, Ian, Chris, Bob, Kevin, Richard, Daryl, Joe, and Tess.
After John finished his pre-ride spiel, we walked up the little hill, near the start of the ride, sometimes it seems this is the hardest part of the day. After assembling at the top of the hill, we set out for Craigie Park at Gorokan, our first regather, all was going well until we got onto the Toukley Bridge, where a tailgating motor bike rider started abusing the people in the cars in front of him, and our riders, the cars just happened to slow down, due to the narrowness of the bridge lanes. When will they learn!
It was a day of things falling of bikes, Marg lost her Pannier, then James his headlight, after short delays we continued along Marks road, before turning right into Wahroonga Rd. This hill tests the legs of the less fitter riders, due to its length and gradual incline of 4%. We did not have a regather until we got to the Dam Hotel. All accounted for we headed for the Woongarrah Wetlands, some of us on the road, and some on the footpath, us riders on the footpath were passed by a happy group of 50 or so kids from the Warnervale Primary school. We got them laughing by ringing our bells in unison and acting silly, the teacher looked happy, our first good deed of the day.
From the school, we turned right into Warnervale Road which took us to the start of the Woongarrah Wetlands. It is always a beautiful ride in this area, today however it looked like the Drylands due to the lack of rain. From the wetlands, we climbed to the Pacific Highway next to the Nursery, and crossed the Highway with much trepidation, before heading to the Corso.
With the NW headwind slowing our progress, we continued to San Remo where John and Kevin removed a metal shelf from the Wallarah Creek bridge walkway, which looked like it had fallen off a truck, and was a safety risk to cyclists, good deed boys. From San Remo, we cycled to Edgewater Park at Buff Point, where we had a short regather, some bloke proudly gave us a demo of his folding bike, very impressive.
After leaving Buff Point, it was full speed ahead to Budgewoi, with a strong NE breeze of 20km/hr pushing us along, we were at Norah Head in no time. As seating was at a premium, one group sat on the ground near the Café, and enjoyed the benefits of the NE breeze, the other group ventured down a track to a secluded spot, with plenty of seating. The location was chosen by those of us who suffered from Arthur-Itus, and would have had problems getting off the ground, after a big lunch and coffee.
After a longer than normal break, we headed for Peel Street feeling pleased we had achieved our personal milestones, John, Ann, Di, Chris, Peter, and Virginia departed at East Toukley for home. On arrival at Peel Street, Marg, Tess, and Shirley had a confab about something that only they know about, while Warwick, Kevin, Robyn, and James discussed Kev's trip to Phillip Island, and the form of the Mariners. Chats finished, we all headed for the comfort of our homes.
Today we rode 40kms, in the heat it seemed longer, the lead riders averaged around 18km/hr, with the rest of us in the range of 15-17 km/hr. We climbed a total of 227 metres, even though it seemed more, maybe due to the flies that tried hard to get in our eyes and mouths. The wind was NE at 15km/hr at the start, and increased to 20km/hr at the end of the ride. Luckily, we made it home before the storm.
James
Not a good start to the morning for me, as I discovered a flat tyre when I opened the garage door. So I rang Annie D and found out the destination for the day, and headed straight up the highway.
The péloton, with Irene at the front, was riding up to Lake Munmorah, the village, and ultimately to the Charmhaven Nursery for coffee. So I can't tell you anything about their journey north, except that they were quick, as I had time only to replace my tube (it had three patches on it), ride straight up the highway and just meet them coming up the hill on Lizzie Bay Drive.
Down to Josh Porter Reserve for a pitstop, and where Pedro suffered our second flat for the day, followed almost immediately by the third, before we made some progress down the highway to The Doylo. Through the Armco at the bus stop, fly down Emu Road to the river, before making our way to the café at Charmy, where we found Sue waiting for us, reserving the tables.
After a very nice m/t we crossed the highway to Moala Parade to wend our way back to Peel Street and finalise the ride for the day. I didn't go that way, just straight home from Bunnings, but I'm assumking there were no incidents, as I haven't received any other report from Irene.
Thanks for coming on our beaut little Friday jaunt, all 24 of you, and see you again in a few weeks, as a lot of us are going on the New Zealand holiday on Wednesday, for weeks.
Danny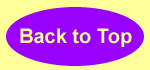 With the Group 2 riders up at Tarro, we had 24 cyclists at Peel Street, in perfect weather, for our spin through the local villages of the Central Coast. Doug was our esteemed ride manager, with Pedro cleaning up at the back.
Out the east end of Peel Street and making our way to Fragrant Avenue, and into Jones Avenue to Aldi where we avoided doing any shopping, down Evans Road and around past the sailing club. There we discovered the road blocked due to roadworks, so we headed up Canton Beach Road and through the Coles carpark. Some people were already lost by this stage, but Dougie took us through there and out onto Yaralla Street heading towards Beachcomber Parade, bringing us to within 50 metres of Peel Street where we started 20 minutes earlier.
An unusual route today, turning right at Jacqueline Avenue from Marks Road, heading towards a godawful hill, which we avoided at the last minute and found our way onto Kaye Av and down the hill to Walker Avenue, which runs up to the Kanwal shops. We went the other way, up to Craigie Ave, then onto Hughes Avenue for a spin down to Wahroongah (avenue not suburb). Along here many of us saw something laying on the road, but only Annie D stopped to check it out. It was a bumbag containing a wallet, keys, car licence, gun licence and $700 in cash. We decided the best thing to do was hand it in at the Wyong police station, which we were going past anyway, so we did that. Good deed guys!
Onward through Watanobbi and out onto the highway at the railway bridge, then past Farm Gate, so hard to ride past! Up the road to the gravel bike track to Warnies, through two difficult gates. We saw the hoardings warning us that this farmland is soon to become a new housing estate, so we hope we can still ride through it!
Along Warnervale Road, which we hope is on the council's list of things-to-do. Through the wetlands , over Sparky and on to Arizona Road, and over Chelmsford Road towards Bunnings. At this stage I left the péloton and rode straight through the roundabout (told you I would!) and home, with an appointment looming.
Heard later that there were no dramas even without my supervision, so a good bike-ride day for everyone. Thanks for coming and thanks to Doug, Pedro and Nigel (security) for an event-free ride.
Danny
Wednesday 2nd of November 2016 - Group 2, O-O-T ride, Tarro-Morpeth Loop via Millers Forrest
All riders turned up at Tarro fresh as a button, no one got lost, and John L acted as a Marshall on the critical corner, the weather was nice with a 11km/hr zephyr blowing at around 20°C. We welcomed Marshall, Ralph and Hans from Group 1 to our group for the ride. Our list of 15 riders today, in sign on order were, John and Ann L, Ian, Frank U, Diane, Chris, Ralph and Evy, Kevin, Marshall, Virginia, Darryl, Hans, Bob and James. John was the ride leader and Kevin the sweep, thanks boys.
Before I write the report, I forgot to mention last week that during the lunch break, Warwick reminded us that Group 2 riders are also invited to the tour rides, such as the recent ones to Dunedoo and Moss Vale, and it is not just for Group 1 riders, Warwick advised up the next ride is in Canberra in March and all tours include easier sections for the less experienced riders, or persons coming back after a break.
We set off from Anderson Drive at Tarro and turned right into Woodberry Drive then headed North to Millers Forrest. The road was nice and flat and we kept up a good speed above 20km/hr, our faster riders were content to follow Ann. Our journey led us to turn right at Raymond Terrace road to Seaham Road at a good clip, at Nelsons Plains we turned left at Seaham road and headed for Hinton, at this stage we realized we were in rural NSW with the waft of animal smells in the air. Ralph powered ahead at a good pace leaving the rest of us in his wake. Ralph was concentrating so hard he missed the Hinton Road turn off, and he did not hear us yelling and none of us was fast enough to catch him. Eventually realising he had gone too far, Ralph returned and we regrouped with smiles all around.
One of the local farmers on Hinton road was trying to make money selling Horse and Cattle fertilizer at $1.50 and $4.50 per bag respectively. We could not work out the difference in price, maybe Marg can tell us when she returns, being a farm girl. There are a few hills coming into Hinton that had James and Ann struggling for oxygen. We eventually made to the Hinton Pub for a pit stop, our first for the day. Some of us had crossed legs by the time we arrived.
After a short break, we headed for Morpeth a few kilometres away, we were held up at the road works on the old wooden bridge over the Hunter River,where a nice paddle-pop lady organized our riders so we could cross as a group, and wished us a good ride. We stopped for lunch at beautiful little park in the middle of Morpeth, where we were surrounded by glorious sandstone buildings and Colonial style buildings. Some of us had our lunches with us, and the rest of us went to the bakery for a coffee and other goodies. After sunning ourselves and feeling rested we headed east through the glorious back streets of Morpeth which led us to Duckenfield Rd which then took us through Berry Park and Duckenfield.
These roads gave our better riders a chance to stretch their legs until the next regather, of which we had a few. We turned right at the greatly named Scotch Creek road and joined up with Woodberry Drive, which took us back to Tarro the way we came. We had another encounter with a Lolly Pop person, this time it was a bloke, and again he was very friendly and organized for us to go through the road works as a group. After ten more minutes, we were back at Tarro, and had a short chat before heading home. All in all, one of the better rides in our calendar.
The ride was 43km, the average speed was 17km/hr for the tail to 19km/hr for the lead riders. The average temperature today was 24°C. The wind was another matter, at 9.30hrs it was a WSW at 11-17 km/hr, at 11.30hrs it was SSW at 6-11km/hr and at 13.30hrs it was a NW at 15-24km/hr, no wonder we felt the wind was in our face most times of the ride.
James
The forecast was dismal, the skies were dubious but 21 friends trumped up for today's ride up the Fernleigh Track. Four Skylarkers had cycled up: Nige, John, Ken and Tony, who arrived in good time for our 9.30am start at Blacksmiths.
Paul F had been planning this one for weeks and he had a fail-safe plan in place to take us to Broadmeadow McDonalds for morning tea/coffee. Doug kindly offered to secure up the back end and the first planned re-group was to be at Whitehead. The girls had the opportunity to head out first and bombed away in style! Eventually, (after quite some time, boys!!) the Skylarkers overtook and duly waited at the re-group spot.
By this time, we'd had some drips and drops of rain but we were warm from all the effort of getting there. A lonesome cyclist passed us all, who was cycling all the way to Brisbane with just a backpack! Another stop at the end of the Track and now there was no drizzle whatsoever. A quick flick down Park Avenue then we had to wait for a couple of trains to pass before chucking a right down Kings Road, then a right and left into Maccas. Less than 10 minutes from the end of Ferleigh Track.
We were all impressed by the cheap prices here and the friendliness of the staff. We were soon tucking into our goodies and having a good yarn. Having filled our bellies and chin-wagged aplenty, we donned our armour to retrace our steps. Paul checked that we were all safely back onto the track again and off we went. I managed to hang on to a train lead by Nige, who had 6 little warriors trailing behind him (you all know who you are!) - thanks Nige for all that effort - hope we didn't wear you out for your ride home again!
At Belmont, we waited for everyone to gather again before Paul expertly lead us back to Blacksmiths to our awaiting cars. Rolf, Nige, Tony & John gallantly rode off into the distance back to the Central Coast the hard way. What a super fun ride Paul, on what looked like a dismal day to start with but ended up with us all staying dry, having a nice tea break and a safe ride home. Three cheers for Doug too who quietly looked after us all from the rear. A distance of 47klms and an average temperature of 16°C.
Irene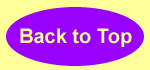 Wednesday 26th of October 2016-Group 2, Budge-Munmorah-Lakes Loop Via CVBay.
A happy group of 21 riders turned up for the ride in nice weather. With the hot weather coming on it was a good reminder to keep plenty of water on your bike. John Lonard gave a pre-ride report which included the details of next week's out-of-town ride to start at Tarro at the normal time of 9.30am.
We welcomed Robyn & Warwick B and Danny from group 1 for our ride today, we also were joined by John Lonard's F-I-Law Johnny, J & J looped the lake to John's place as they had prior engagements. Johnny is very fit and I hope we are as good as him at the same stages of our lives [84]. Virginia was the lead rider and Frank B the tail, Ian and Danny and Warwick acted as Marshalls, the riders in sign-on order were Virginia, Di, Chris, Evy, Robyn, Warwick, Frank U, Jill and Trevor, Marg, Ian, James, Mandy, Danny, Bob and Steph, Bob, Frank and Shirley and Darryl, who informed us that his mate Darryl was ok after his ride last week and went kayaking on Tuesday with our Kayaking friends.
The ride proceeded at a gentle pace to Noraville then Slade park Budgewoi where we had a regather, J & J left us at this point to return to San Remo, the gun riders then challenged the uphill ride to Elizabeth Bay with Ian, Di, Chris, Frank U, Robyn, Marg and Danny setting the pace, Virginia then set a nice pace for the rest of us to follow. After a regather, we headed to the Lake Munmorah school for another regather. The climb up the hill to the hwy left a bit of a gap with those of us at the back struggling to keep up with the lean riders at the front. To achieve a few more kilometres we then rode downhill to Chain Valley Bay for a pit stop and a chance to refill our water bottles. After a short chat we then headed to the Pacific Highway near Woolworths along the nice new bike track on Tall Timbers Rd, much easier to ride on than the coarse bitumen road, thanks Council people.
After another regather, we then headed to Doyalson lights for a regather before jumping into the cycle lane, Warwick acted as a safety Marshall ensuring we all made it safely avoiding the mad people in those metal objects with wheels. We then went down the Pacific Highway to the top of the hill and turned left into San Remo through the Armco, we then chucked a right turn into Emu Drive and it was downhill at high speed to the Budgewoi lake bike track, some of us had their brakes on the whole way just in case people reversed out of their driveway without looking, happened before on this hill.
From San Remo we cycled to the tennis courts at Charmhaven, it is a little Oasis and is hard to find locked in behind the Charmy shopping centre, as there was a shortage of seats we split into 2 groups about 100 metres apart, after our lunch Frank U, Bob and Steph, Danny left for home as they had cycled to Peel street, the rest of us headed to the Co-Op park and had a short regather. Virginia left us to cycle home, the rest of us rode back to Peel Street with Di leaving us at Toukley. With the temperature around 26°C, most people rushed to get into their air-conditioned cars and headed home.
Although the ride was advertised as 45km it was 32km, still a good workout in the conditions readying us for the higher temperatures on the horizon, the average speed was 16km/hr for the tail to 17.6km/hr for the lead riders, the ride tempo has been deliberately slowed to allow for riders returning from a break, although faster riders, on agreement with the leader, can leap frog the leader if they want.
The official temperatures today at Norah Head were 24°C at the start rising to 26°C at the finish, from Strava looking at mine and other rider's readings we recorded an average of 27°C, around Lake Macquarie the temps were 30°C later in the day. The wind at the start was NW at 6-11km/hr and at the finish was ENE at 13-15km/hr, although it felt like a Southerly on the way home.
James

Wednesday 19th of October 2016-Group 2, Blue Bell Park Berkley Vale Loop.
All our riders turned up with smiles on their faces due to the thought of meeting their fellow riders and the nice weather that greeted us with a prediction that the weather was going to be a pleasant 20°C. We had a great turn out today with 22 riders, some of the group 1 riders who did not go on the OOT ride to Moss Vale attended, we were also joined by our visitors Darryl from Newcastle who is a friend of Darryl and Chris who is a friend of Bob and Steph. Virginia was the lead rider and Frank was the sweeper. The total list of riders in order of sign on was Virginia, Trevor and Jill, Di, Kerry and Peter, M, Darryl L, James, Barry, Marg, Bob, Darryl M, Ken, Frank and Shirley, Evy and Ralph, Chris, Steph and Bob, Simon and Josie. Amongst our regulars John and Ann L, Frank U, Kevin, Ian and Tess could not attend due to other commitments, hopefully all will be back next week.
All riders were accounted for after our regather stops at East Toukley, Gorokan Co-Op and Craigie Park, Gorokan. From there it was full speed ahead on Marks Road and Tuggerawong Road to where it meets the Wyong River near Tacoma Reserve where we had another regather, the group 1 riders led the way with the best of group 2 riders close behind. After a chat it was full speed ahead to the Wyong Bowls Club for another regather, there we were joined by Bob, Steph, Chris, Josie and Simon. The Loo was closed for cleaning so we had to hang on till we got to Blue Bell Park.
As soon as we started our ride again Ken had a flat so Frank, Bob, Peter and Darryl lent a hand to get him going again. Darryl our new rider had a problem with exhaustion so decided to return to Peel Street with Darryl M. The main Peloton, with approval from the boys doing the repairs, headed for Blue Bell Park. The road works have improved the entrance to the tunnel under Wyong Road, much safer now without the sharp right turn. Blue Bell park was soon in our sights after a meandering ride along Wyong Rd and the back streets of Chittaway Bay. Lunch was pretty good due to the choice of 3 local takeaway shops. After 30 minutes or so the tail with Frank arrived and told us the story of the flat tyre and Darryl's retirement from the ride. After the boys finished lunch we were about to leave when Steph could not find her Sunnies, after looking everywhere Bob sheepishly realized he was wearing Steph's Sunnies. Steph in her usual manner handled the situation with grace.
Simon and Josie left us at this point, our ride to Toukley was incident free, one unnamed rider decided to show off his improved fitness with cheers from the other riders in the Peloton but soon run out of puff and sank back into the Peloton. Some of our riders who struggled last week after long breaks showed dramatic improvement and were fully recovered from their sore legs. Bob and Steph, Di and Virginia peeled off at Gorokan, the rest of returned to Peel Street and exchanged stories before heading home.
Thanks to the people who acted as Marshalls, Bike repairers, Virginia our leader and Frank the sweep and Darryl for looking after his mate and getting him back to Peel street.
Today's ride was approximately 51kms, the lead riders averaged around 19km/hr with the tail around 17km/hr, the wind varied from a 5km/hr Westerly at the start which then changed to a South Easterly which increased from 10 to 30km/hr during the day on the way home it was 30km/hr, it felt more Easterly at some points on the ride, so it was hard going in some sections. The average temp was 23°C.
James

Wednesday 12th of October 2016-Group 2, Wyee-Bushells Ridge Rd Loop.
Wednesday's ride was a perfect day for a ride with only slight head winds averaging around 15km/hr at the start of the ride, the temperature was around 18°C but the wind chill made it feel cooler. We looked forward to a pleasant day in the mild conditions on the dirt roads and hills around Wyee.
A good turn-up of 21 people greeted on the day. John L was the lead rider and James the tail. Peter Bishop joined us from group 1 after a short interval from riding, the same applied to Shirley B and Frank B all of whom had a self-imposed rest from riding for various reasons.
When we started out on the ride, the temperature was a bit chilly due to the wind chill factor, with most of our riders wearing some type of protection from the elements. This was discarded after a half hour as our bodies warmed up. The original group included Virginia, Marg, Shirley, Mandy, Evy, Diane, John L the lead rider, Ian, Kevin, Richard, Frank, Ken, Darryl, Kee and Peter.
After leaving Peel street we were shortly joined by Group 1 riders till the Aldi turn off, must have been about 40 riders, quite impressive, lots of onlookers must have mistaken us for riders in the World Masters to be held in NZ next year. Our first regather was after East Toukley lights near the oval, all accounted for so we pushed onto the Co-Op at Gorokan for another regather. The wind was from the West at 15km/hr so no big deal for our riders. Our next regather was at the San Remo bridge where Ann L, Steph and Bob joined the ride.
With so many of us it was a battle to get through the 2 bike-path barriers under the San Remo bridge, being the troopers that we are, we all made it through with no incidents. Our next regather was at Aldi. On the way we must have had 19 guesses on what the big hole is on the right side of the track at Blue Haven, we guessed either a water filter or sewage upgrade. Bob said a swimming pool. After finishing this discussion and stopping at Aldi for a regather, we crossed the Link road to head North to Doyalson, Big Bob's bike had a mystery problem which was solved after some tinkering. We then soldiered on and then regathered at the Doylo lights where we met up with Jill and Trevor. After greetings were exchanged we headed to Wyee where the hills were starting to take their toll on the riders who have had not ridden much lately for various reasons.
The line of riders on the way to Wyee from the tail perspective appeared like a Congo Line spread out over a kilometre. Our next regather was at Gosford Rd leading onto Bushells Ridge Road. John gave us a briefing on the precautions to take on this road, i.e. loose gravel, steep inclines, and a sharp left turn at the bottom of the hill. Shortly after getting onto BRRd, Kee and Mandy had a close encounter with a Roo luckily he was faster than they were. It was noticed that on many sections where we could ride 2 abreast, pleasant conversations about holiday experiences, family matters and other matters took our interest, the way it should be, a group of like-minded people enjoying the day out.
After going under the expressway on Tooheys Rd we ended up on the link road heading back to Doylo, then turned right at Aldi into Blue Haven, luckily a lot less traffic than we had in the morning. After a short regather we powered mostly downhill to Edgewater Park at Buff Point and on arrival the tail group rested our tired legs. Lots of stories were told at our table and I assume the other tables. One story told was that the park used to be a housing estate before the land subsided due to mining, the park has been done up and we invaded the kid's play area because it had shaded tables which normally are the preserve of the preschoolers and their Mums, lucky no Mums complained. None of us tried out the swings or other play devices as we might have been in trouble with the kids.
After lunch we pedalled slowly to Budgie, Evy left us for the comfort of her house at Buff Point. Shortly after, we had a stop at Slade Park to say goodbye to the locals, Jill, Trevor and Ian. Bob and Steph decided to go for Coffee and some private time at the Lakes Beach Café. Peter peeled off at Noraville, Virginia left us at East Toukley football fields, Di disappeared and the rest of us went to Peel Street for a well-earned rest.
Thanks to the people who acted as Marshalls and looked after the wellbeing of the tail-enders with the sweep. In their usual spirited manner, Virginia, Marg, Di, Evy and Ian set the pace for the pace for the rest of us to follow.
The winds were 15-20km/hr and changed from NW at the start of the ride to a Southerly at the end of the ride, the temperature averaged 21°C, felt hotter, the average speed from the front to the rear of the pack varied from 17 to 15.5km/hr. The distance was 46 kilometres. If your legs ached, it is because we climbed a total of 300 metres.
James

Wednesday 5th of October 2016-Group 2, Budgewoi Lake Loop.
A more glorious day could not have awaited us even though there was a chill in the air on arrival at Peel Street. The bureau promised temperatures around 23°C and did not disappoint as we found out later in the day.
We had a fabulous turnout today with 18 riders present, they included a new rider Bob Williamson from Chittaway Point, most of our regulars turned up including John L who was the ride manager, Virginia, Marg, Robyn, Diane, Carol, Ann, Steph, Frank, Bob and Big Bob Dunlop, Ian, Richard, Darryl, Kevin, Ken and James the sweeper.
The ride was shortened by John L as the original ride would have got us back late for lunch which would have been a No-No. John decided to Loop the Lake, Budgewoi that is. After leaving Peel Street we headed to Aldi where Big Bob and Steph joined us, from there we went to Main Street Toukley and with the wind at our backs powered to the roundabout at Noraville. Our first regather was Slade Park Budgewoi. From there we followed the bike path to Edgewater Park at Buff Point for a regather. Although the wind was blowing from the West, our intrepid group took it in their stride as though it was an Easterly wind. Kevin joined us at the Doylo lights, our next regather was at the Aldi store at Blue Haven. This section saw the group split into 3 groups, The Cheetahs, The Hares and Stephen Bradbury group. This was pretty indicative of the day for the rest of the ride. Our faster riders took turns to come to the rear of ride to check out us slower riders, thanks girls and guys. After leaving Aldi it was all downhill to Gorokan where we had another regather. All present so we pushed off to Peel Street with a nice Westerly at our backs. Most people went straight to the general meeting site at the Baptist Church in Toukley and some to Peel street before heading to the meeting for lunch. Thankfully no punctures or incidents to report.
Lunch was very sumptuous and included soft Taco tubs with fillings of diced ham, cheese, salad, onions, avocados topped with a variety of sauces, following those delights we were then served a variety of sweets including Rice Pudding, Fruit Salad, Ice Cream and Cream. Just when we thought lunch was over 4 lovely cakes were put on the table which were superb. Thanks to all the people who prepared the lunch and drinks. Lunch was followed by the meeting which covered a range of interesting subjects which will be in the minutes to be issued later. Virginia and Warwick did a great job running the meeting as Mike and Peter could not attend.
The temperature during the ride averaged 22°C and the wind was from the west at 20-35km/hr, the lead riders averaged around 18 km/hr while the tail rode at 16.5km/hr which was quite good as some of the tail riders had not ridden consistently for months.
James
Danny - thanks James for the detailed reports, well done!
Twenty-one coasters fronted for today's ride in perfect conditions, except for the wind (see Seabreeze® graph below). It was decided to head north to visit our old mate Josh Porter in Chain Valley Bay (CVB), with Irene leading, and Col riding 'gunshot'. Doug looked after the arse end, but had no dramas.
Irene decided to use the new bike path along the Budgewoi Road to Budgie, before confronting Elizabeth Bay Drive (LBD). Only Graeme was interested in going fast up this road into the headwind, but we all made it eventually to our little regroup lamp post near the SRA turnoff.
As we rode over the highway we noticed the Skylarkers heading north probably going to Marks Point. At the CVBS park we hit our most northerly point, so it was all downwind from there. At Doyalson I decided that I couldn't ride back to Lake Haven from Budgewoi, so I went straight home, and drove my car to the Lakes beach café, just in time to meet the others who had ridden there from Doylo. Virginia and Barry decided to also rise astraight home from the bottom of Emu Drive, but we didn't see them again.
Another very special morning tea together, thanks café staff, and thanks to all those present, well ridden!
Danny
On a fantastic Spring morning, ideal riding conditions, 9 riders prepared for today's ride around Cessnock. At 9.30am Pam had her 1st puncture, when the tyre was repaired Richard confidently stated that he would pay out $5 if the tyre went down again. Back on the road, but only for 2km where Pam had her 2nd and 3rd puncture. We never did see that $5 nor was it mentioned again – funny about that.
We continued to Neath then into Cessnock CBD where we then continued on to Bellbird. At this point, Pam and Richard apparently decided they had better things to do and returned to their car and presumably, home. The 7 remaining riders continued onto Millfield and on to Ellalong then onto the highly recommended Kitchener Hotel.
Drained and hanging out for a refreshing coffee with our lunch at the Kitchener Hotel – oh no, devastation! No coffee available! So we had lunch and returned to our cars were there was total agreement to stop for coffee and a debrief at Freemans Waterhole. A very pleasant half hour coffee break and Strava check before we all headed for home. Thanks to John D for leading, thank you to all that made the journey and to those that didn't, you missed a good ride.
Doug
I had an appointment at 2.00pm with a solicitor, so I couldn't go with G1, up the country, opting instead for G2 led by John L. On a beautiful sunny day with a slight breeze (see Seabreeze® graph below), 17 riders assembled at Peel Street for the journey to Wyong, Alison and Mardi.
Around the sailing club detour and towards the Toukley Bridge. John said we can ride on the road, or the footpath. I chose the footpath, for safety, and everyone else chose the road, legally correct. What does that say? No idea! Anyway we pressed on, regrouping at Craigie Park, and again at Tacoma, where we met up with Bob and Steph, and Anne L, making 20 of us. Another re-group at the Wyong toilets, then under the bridge and up the hill to Alison Road. At this stage, those wanting to buy lunch had to visit the café at the Old Milk Factory, which was quite pleasant.
We had lunch at the Woodbury Inn Park on the corner of Old Maitland Road (OMR), where we heard some of the history of the area, like there used to be an hotel and horse stable there, of which only the posts at the entrance remain. Fascinating! Then along OMR to McPherson Road and down to the Pacific Highway, where Simon and Josie left us to go home.
The breeze tricked us by being in our faces both ways, but we struggled on to the Tuggerawong shop for our next regroup. Virginia and I hived off soon after for Lake Haven, having ridden to Peel Street at the beginning. When I got home I had forgotten about my appointment and fell asleep, and missed it. Bugger!
A good ride thank you John, and thanks James for looking after the back end. Well done you riders!
Danny
Coasters 23.09.2016: A strong Southerly met us today but still approximately 16 folk turned up for a spin. It was really heartening to see Danny back in the fold and even more impressive that he volunteered to lead the ride today - what a trooper! So it was decided to head to Farmgate and Danny had a route in mind which was spiced up a bit from the usual way. Doug kindly offered to tuck us in at the back and off we went.
Down towards the Co-op crossing Toukley bridge on the footpath - just as well because the wind across there could have blown any one of us off course. Along the roller coaster to Marks Road and a re-group at the usual spot, where Danny found some friends to have a chat with. Next, we turned right into Jensen Road, then Braithwaite Road and River Road down to Wyong toilets as promised in his briefing. Then up Pollock Avenue, Pacific Highway and crossing the safe way at the lights - a "little devil" whispered in Danny's ear to "cross now while there's no traffic" but Danny stuck to his guns and said "No, I promised to cross at the lights and so we will".
The girls at Farmgate treat us like kings and queens and serve us well. Linda managed to make her way over to join us by car and helped us enjoy our respite. After much fun and frivolity, we reluctantly left the cafe and managed to see some Hot Rods making their way along the Pacific Highway - this stopped Danny in his tracks, to look at them! Minnesota Road next, then the gorgeous wetlands, back of Lake Haven, Moala Parade and then the homeward run along the Corso. Danny hived off close to his home along with Col and Diane, so Paul Flack kindly took the reins to lead the rest of us back to JD - depositing Doug off along the way.
So cheers Danny and thanks to Doug who has a lot of responsibility at the back plus Paul, for giving us all a great day out on our wheels. A total of 41kms and an average temperature of 20°C - not bad for a windy Southerly kind of day.
Irene
On an overcast morning 11 riders, led by Lyn T, rode from Peel Street, past Aldi and on to North Entrance, taking a self-preservation detour to avoid the resident Magpie. We continued via the cycleway to Tumbi Creek Bridge then on to Tumbi Road to ride around Mingara, Hansen Road to Bellevue Road, to Coleridge Road and on to Bateau Bay Road and then on to Sutton Park.
Early lunch stop with the obligatory coffee. After lunch, Lyn pulled out, as she had ridden to Peel Street this morning and Paul F took over the leadership reins to return via Coast Road to Wilfred Barret Drive then on to the new cycleway, then through Toukley returning to Peel Street. There were major "drop offs" along the way, with only 3 returning to base. Most riders would have missed the rain on their ride home.
Thanks for leading Lyn and her proxy, Paul. A good, event-free ride.
Doug.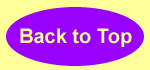 The weather tried to trick us again today, the weather bureau said one thing but the weather gods said I will do as I want. Hopefully a fine day next week for Steph. The riders who gathered at Peel Street today were Virginia the lead rider, Di, Pam, Marg, Ian, Richard, Kevin, Frank, Bob, Ken and James the sweep. We welcomed a new rider Ken to our group. John and Ann were going to ride today but they were nowhere in view, suspicion was that they may join the ride at a later stage. We met Danny and his sister Haley and our riders expressed their condolences to Danny.
After a briefing from Virginia and with a strong 25km/hr northerly wind blowing, we set off full of optimism, our first regather was at East Toukley lights, then we progressed to the Co-Op at Gorokan. Ken, our new rider, was keeping up with the lead riders and looked at home amongst our pedallers. From there we battled into the headwind along The Corso to the Bridge at San Remo where we had our next regather, no sight of J&A.
From San Remo we did the Blue Haven loop up to Aldi and then onto the Link Road, from there it was full speed ahead to the Doylo lights where we swung left to Wyee road. The hills to Wyee were starting to take a toll on some of our legs but the better riders traversed them like they were going downhill. At Wyee we hung a left turn at Gosford Road which turned to dirt after a short ride. Unfortunately our mates at the Council were performing road maintenance and decided to douse the road with water and turn the road to mud - those on skinny tyres struggled to stay upright.
To our pleasure we found Ann and John waiting for us. They decided to get an early start, as an added bonus we also had the pleasure of the company of Jill and Trevor. Trevor had a little spill and required first aid to his fingertips, but he is very tough and soldiered on like a real trooper.
After some nice friendly hills, we arrived at Hue-Hue road and went down the big dipper at high speed. We continued along Hue-Hue road till Sparks road where we swung left and glided our way to Warnies. Unfortunately we did not observe safety first when turning right from Sparks Rd into Albert Warner Drive and we narrowly missed an incident, our riders suggested next time we cross at the lights. We all reached Warnies safely and we were surprised at the number of people who decided it was time for lunch, lots of well behaved school kids, luckily the service was really good, we can recommend the gourmet meat pies, no award for guessing who had one, John appeared to enjoy his Gourmet Sausage Roll.
As the weather was closing in on us we decided to make a run for it and decided on a shorter route home. Soon as we left Warnies the heavens opened and the wind chill factor made our teeth rattle. We progressed along Warnervale road to Louisiana road where we turned right, we powered down the hill to the Pacific Highway and turned left and rode to the lights at Wyong Hospital, we turned right into Craigie Avenue, from there we made our may to Marks road via a tortuous route. It was like a maze with lots of riders taking the wrong turn - it provided lots of laughs. We were going so fast we left the rain behind. Virginia peeled off home at this stage. When we arrived at the Co-Op, John, Ann, Trevor, Jill and Di left us and cycled home. The rest of us had a quick chat before heading for Peel Street.
I noticed Frank talking to a mysterious blonde on the side of the road, Mmmm, as we got closer I recognised it was Carol, his wife. I assume he had to ride home as Carol was doing her best for the economy. We all arrived safely at Peel street and after a nice chat discussing the ride, we left satisfied with our efforts for the day. No flat tyres or bird sightings today.
Our lead riders Virginia, Ian, Di, Marg, Pam, Jill, Trevor and Kevin averaged 18km/hr over 45km, not bad considering the hills & road conditions. The average temp was 18°C, the wind varied from 20-30km/hr from N to NE directions, precipitation was 0.2 mm although it seemed more.
Till next week James
Today saw 14 members turn up, including some tired souls who just got back from Dunedoo last night. Unfortunately we were met with Danny's sad news of the loss of his beloved wife, and an Executive Decision was suggested by Richard that we abandon the ride for the time-being and treat Danny to a coffee down at the Bombora Cafe, Norah Head. Instead, Danny treated US to all our coffees - what a gentleman!! He was quite humbled by the fact we'd put him before our ride but he really appreciated having his "mates" all around.
So, after we'd all drunk up, it was decided to do a short ride around Budgewoi Lake and I was elected Manager with Carol acting as my "wingman". Richard happily volunteered to look after the back end. The weather had warmed up considerably by now and was really pleasant in the sun. We set off down to Budgewoi and I wanted to try out the new pathway which matched up to its "good looks" - nice and wide and smooth.
Over the Budgewoi bridge and chucked a leftie down to the gorgeous bike path alongside the lake edge - it was so pretty and peaceful around here. A bit windy in places but nothing too much to worry our intrepid gang. We had a few toilet stops after drinking so much and just generally took our time, enjoying the moment. Diane left us at one of these stops then Col a bit later on.
Eventually we reached Charmhaven bridge then hiked back along the Corso, depositing Doug off along the way. Re-grouping at Peel Street with much-reduced numbers, we did the last leg up to Aldi, crossing at the lights then up through the back streets to Jenny Dixon.
A distance of 26klms with an average temperature of 21°C. A very nice ride in the circumstances and Skylarkers were not far behind reaching JD's 5 minutes after we arrived. A big thanks to everyone who came along.
Irene
For Irene's report and photos, click here.
The weather report did not look good with rain and thunderstorms predicted. Considering this we did not expect a great turnout, however 4 intrepid souls turned up, after lots of discussions and consternations Di and Virginia wanted to brave the elements so we decided to take our chances and set off with our raincoats in close reach. Us blokes were a bit reticent but were convinced the ride was worth a bit of rain.
Di was the leader and ride architect and Virginia was the sweep, Bob and James were the only other riders who were looked after by Di and Virginia. Some riders were not available as they had gone on the Dunedoo ride and others had family commitments to look after, hopefully Ann and John L and our other regulars will be back next week.
We started from the carpark near the Wyong River Bridge, from there we ventured up Kangy Angy hill which was a good climb early in our ride. Di advised there were no more hills of significance, we half believed her. After cresting the hill, it was full speed ahead to the dual nurseries at Ourimbah, unfortunately there was lots of broken glass on the road, luckily for now no punctures.
At the Ourimbah RSL we turned right onto Ourimbah Creek Road and set out on our journey to Hidden Valley. After 10 minutes or so we thought Bob was going a bit slow and was checking his bike as he was riding, you guessed it, his rear tyre had picked up some of the previously mentioned glass which we duly removed, due to a tight tyre fit it took us quite a while to fit a new tube. When it was completed we set off again full of optimism that was the last flat for the day. Shortly after James also had a flat front tyre, luckily it was easily repaired although I was worried about getting another flat as I had only 1 spare on board.
Di was right in her assessment of the ride - the road to Hidden Valley from Ourimbah was only about an average of 1-degree gradient. Lots of farm animals and interesting farming cottages to see, close to Hidden Valley we encountered 3km of good condition dirt road which was not corrugated although a bit damp in places. When we finally arrived at Hidden Valley we rested for lunch on a grassy hill and wondered at the various birds who came to look at us without getting too close. Frank would have been in his element, aside from all the normal Aussie birds we saw a group of 6 Australian King Parrots and a couple of Superb Fairy Wrens feeding in the short grass. The male Parrot has a bright red covering from his head to the start of his wings on the back side and down to his legs, his wings are green and the tail blue, what a sight, the females only had an orange and red chest with the rest of the body green.
The ride back to Ourimbah was uneventful and mostly downhill so we kept a cracking speed. Di took us a different way when we got close to Ourimbah and we ended up at Palmdale, from there we went to Lou Rowans Nursery for coffee and nibblies. We can recommend the place for its food and atmosphere. After a feed and a good chat, then we headed off to Burns road, under the rail line and then onto Enterprise Drive ignoring the head wind till we reached Wyong road where we swung left and carried on over the rail bridge at Tuggerah, from there it was an easy glide back to the car park at Wyong.
The ride was 47km, we rode at an average speed around 17.5km/hr, the wind was not noticeable most of the time but the wind chart said it was a 10km/hr Northerly when we started increasing to a Northerly of 20km/hr when we completed the ride. The average temperature was around 21°C.
Till next week, James

Danny's Effort - I have a verbal of G2 from Diane: Yes it was raining a bit at 0900, but it looked clearer to the south so off they went (Di, James, Virginia and Bob). A nice ride over Kangy Angy and up Ourimbah Creek Road. She rang me at 1.30pm from the Nursery café wondering why I wasn't there. I had to go to hospital with my wife, again, for pneumonia, so that was the end of my ride (and her life!).
Danny
The forecast rain and weather did not eventuate, just sunny skies and a stiff breeze (see Seabreeze© graph below). Owing to the source of the wind we decided to head north, so we could frolic in the tailwind on the way back.
Col led the péloton of 19 riders, and Pedro nominated himself as the sweep, as he was at the back anyway. We had a visitor today, Dennis, from kayaking, who brought his old racing bike from the 60s. It did let him down once with a flat tyre, but otherwise he did pretty well considering. Give him a pass mark!
So with the wind in our little faces we churned up Lizzie Bay Drive to Lizzie Bay, then up to the highway and straight across to Carters Road. I took the pedestrian bridge, and my little mate Dennis faithfully followed me, as nobody had told him not to do that. Down to the bike path, through the tricky bollards, no stopping, and on to Joshua Porter Reserve, named after the young soldier, SASR, from this area who was killed in 2006, leaving a young wife and baby daughter, very sad!
Now with the wind up our bums we raced down to Doyalson and waited for Dennis and Paul, who was helping him fix the flat. At this stage we started losing a few riders, viz Baz, Ev and Virginia. At the San Remo top point (Bus stop opposite Roper Road), Paul rang the Lakes Beach Café to warn them of our imminent arrival, and not only were they still there when we arrived, but had set a magnificent table, complete with "Bicyclists" reservation card, and bottles of iced water as well. Cheers to Lakes Beach! I think they like us.
Thanks everyone for coming today, such a brilliant ride, wasn't it!
Danny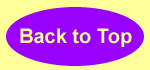 Caught up with others just on time at Wyong toilets. Road home from cemetery Noraville, 95 km for the day - happy with that.
Include photo of new shared path south of Belmont TAFE:
Marshall
A perfect day greeted us at Peel street with temps of around 18°C and gentle winds.
We had a good roll up of riders 15 in all, the group included Ian our leader for the day, Di, Marg, Pam, Evelyn, Richard, Paul, Jim, Bob, Kevin, Tom, Frank, Darryl, Michael and James the sweep. Kevin and Bob rejoined us after a short break due to commitments and other matters. Also we welcomed back some riders who ride with us occasionally, they were Tom, Michael and Jim Quigly. Tess and Virginia could not be with us today for various reasons.
It was good to see John and Ann Lonard back from their cruise, I am sure they will have some good stories to tell when they are fit to ride again, John and Ann told us they have not regained their Land Legs yet and will join us in a couple of weeks.
After leaving Peel Street we had a short-lived marriage with Group 1 riders on main street, this marriage did not last long as they disappeared in the distance and we were jilted. Our first stop was Slade Park Budgewoi for a pit stop, then Elisabeth Bay. We lost Evelyn close to Elisabeth Bay as an appointment called, her sore ankle also needed to be nursed along due to Doctor's orders. From there it was full steam ahead to Lake Munmorah High School where we had a regather. We basically had 2 groups of riders those who found hills were no hindrance and the rest, basically those who had not ridden for a while felt it where it hurts.
After a pit stop on Lake Macquarie at CVB we ventured up Mulloway Rd then veered onto Links Rd for a short stint on dirt, we then turned right onto Kanangra Drive before regathering at the entrance to the SRA. From there it was full speed ahead to Tea Tree Lookout for lunch, dodging numerous pot holes on the way. The Ocean looked a great blue colour, one Tradie having lunch invited us for a swim but we declined, Frank went bird watching and told us about the birds in the area, mainly various Wrens and Wattle Birds. A nosy Brush Turkey paid us a visit and got a few titbits from left over lunches. Not all our riders liked Mr Turkey as they do damage in their back yard gardens. The rest us of relaxed in the Sun with our Sumptuous lunches.
From TTL we ventured up the few hills that seem to get more serious as times goes on, our next planned stop was Elisabeth Bay, unfortunately Jim Quigly had an accident after hitting a road bump near the South exit to the SRA, an Ambulance was called and he was taken to Gosford Hospital, no serious injuries were apparent but the Ambos took him for further tests just in case of internal injuries, he had lots of Bark missing. Thanks to people on the ride for looking after Jim while we were waiting for the Ambulance and to Kevin for arranging with Mike to pick up Jim's bike and Car. All our group regathered at the accident site and assisted as much as they could in the circumstances, thanks nice people.
From there it was full speed home to Peel Street, Mike gave James a lift back to Peel street as he was low on fuel and muscle power. The Budge group peeled off home at Budge. The winds on the ride were mostly Southerly at 10km/hr which changed later in the ride to SE at 10km/hr, temps averaged 22°C.
Don't forget next week our ride is OOT and starts at the Wyong River Toilets at Wyong.
Till next week James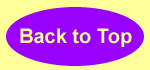 Since our Editor-in-Chief is missing today, you have to put up with his assistant. We had 14 members turn up for what promised to be a 65klm ride around Tuggerah Lake but actually turned out to be only 54klms. Quite a few members evacuated to group 2 which could have possibly been the larger group today.
There was no allotted leader for today's route and most of us were unsure of the way but John gallantly put his hand up to give it a go and Doug kindly offered to do the rear. Unfortunately Ken had a puncture just as we were about to start but didn't want us to hang around for him as he would catch up. Nige had turned up to wish us all Bon Voyage and therefore helped Ken get sorted.
So off we swooped towards First Avenue, Toukley, where we bumped into Group 2 and we all got mixed in together for a while. Group 1 then went across Toukley Bridge, along the roller coaster of Marks Road and re-grouped at the bottle shop, half expecting Ken but he didn't turn up so we planned to wait for him at Wyong toilets. Along the River Road and when we arrived at Wyong toilets (which are now re-opened), Ken, Josie, Simon and Marshall were all waiting for us!
From here turning onto the Tuggerah Straight and eventually Wyong Road was easier said than done. All the roadworks around this area makes it really tricky to cycle around - John did well to negotiate all of us safely as he wasn't real sure of the route but not once did we have to double back nor did we get lost! Eventually we got away from Wyong Road to the quieter back streets of Chittaway Bay, stopping briefly at the shops for some to replenish their supplies.
Making our way down to the Reserve at Bateau Bay we found some very nice picnic tables to have lunch. By process of diplomatic elimination, John worked out there were no birthdays to sing for today and after a very pleasant sojourn with wonderful company, we headed back to The Entrance where Karen and I had parked our cars.
John decided to take the group via the bike path up the 1st half of Wilfred Barret Drive in order to fool the Magpie - hope it worked and everyone got back OK. So, a beautiful day weatherwise just perfect for cycling and thanks to John and Doug who kept the group safe and together. I bet you didn't know that Doug got caught out on a wild goose chase as he was told there was a lady behind on her own and in true sweeping style, he cycled back to find out it was Stephanie who was out on her own bike ride and didn't need any help. So poor Doug had to dash back and catch up with the group and nobody even noticed he was missing!! - Good on yer Duggie!
Irene
Thanks all you faithful reporters!
What a top day for cycling - not! - 16°C, solid rain all night, everything soaked... Needless to say, a few die-hard lost souls turned up at Jenny Dixon Reserve (John was the only Skylarker who came), me, Doug, Rolf, John and Paul F. We sat around in the damp for a few minutes, then adjourned to The Arc café for some well-earned refreshments. Except me, I had to go back home. Thanks for coming, and to those who didn't - well done!
Danny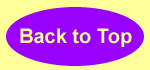 Today's ride started with 9 riders, Virginia, Di, Tess, Marg back from a short break, Darryl, Richard, Ian, Frank and James. Virginia was the lead with James performing sweeper duties, Di and Virginia also acted as guardians ensuring the sweeper did not get too far behind. Conditions temperature wise were ok but we encountered 20 to 40km/hr northerly winds (see Seabreeze® graph below) on the way out to the big roundabout at Rutleys Road west of Wyee, the return journey was far more favourable to us with our premium riders really scooting along.
Our first regather was at East Toukley Primary School then Gorokan for a pit stop, from there we set out to San Remo, unfortunately shortly after Di's rear tyre punctured. Di, Richard and Frank all pitched in to fix the problem, the new style valve has us stumped for a while. We set out again to Doyalson via San Remo, we then did the Blue Haven Loop entering the Link road at the Aldi turn-off, no problems were encountered, from Doyalson we ventured to Wyee where we were hassled by at least 4 Garbage trucks who appeared to deliberately drive to within unacceptable distances of our bikes, all over other drivers of trucks and cars respected our right to be on the road.
We then rode to the Big Roundabout at the Rutleys road junction, thankfully they have installed safety barriers for cyclists to cross the road at the Roundabout, from there it was mostly downhill to Wyee Point, the highway at Doyalson North was our next regather point, from there we had a regather at the Doylo lights before riding down Scenic road where we encountered a reckless red "P" plater who drove within 400mm of our riders. Some people have suggested this road is too dangerous for us to ride. We stopped for lunch at Edgewater Park Buff Point, one member left their lunch in the car so some other nice riders shared some titbits of food with them.
After a short break Di, Ian and Frank decided to head straight home as the rain was looming and they had ridden to Peel St from Budge. The rest of us headed back to Peel Street and as our 3 riders had predicted the rain did come after about 10 minutes, luckily it was not too heavy. Tess, Virginia and Marg showed their mettle leaving us guys in their wake, we all arrived at Peel Street safely after a few scares.
Till next week
James
A warm start to this ride at about 18°C, a fresh breeze from the north (see Seabreeze® graph below), cloudy with rain coming.
Seventeen riders came with G1, and lots more stayed for the G2 ride. John D managed the ride, and Paul F swept up the tail. Good to see Paul Murray back on the bike today. We headed over to Budgewoi, then along the lakeside bikepath to Highview Avenue, San Remo, up past Camp Breakaway, and up to the Doylo intersection. Towards Wyee along Wyee Road, but turned left at Gosford Road.
After a gravelly stretch on Bushells Ridge Road, we hit Hue Hue Road with its poor bike lane and a few hills. At Sparks Road, Tony Kelly hived off, followed by Azi, obviously they had better offers, though I can't imagine what. At Holloway Drive we detoured through the horsey farmlets to avoid something on Hue Hue. It's so long since we did the full Hue Hue Road I can't remember what we are avoiding. Approaching Alison Road, we armed ourselves with magpie-proof helmet armory, but never saw the maggie. Too smart for us! Ken left for home at this point. Into The Old Milk Factory on the Wyong River for m/t, with a beaut café and a view of the weir with its fancy fish ladder. Never seen a fish in it but.
With the sky darkening after tea, John decided to get going to avoid the rain, which worked well as we were back before the light sprinkle hit. This ride is actually about 55km long, not 45 as advertised, with many hills and rough surfaces. Well done to everyone who came, a good hard ride for an experienced crew.
Danny
About 17 riders, once you factor in the late-comers and the early leavers, so a good turn-up for Irene's ride to Batto Bay. Cold and cloudy conditions deterred nobody who came, but probably dozens of the less comitted.
A stiffish southerly breeze, with some west in it, slowed us down, but not as much as Linda's puncture and dud spare tube trick. We set off all together again from The North Entrance till we re-grouped at Toowoon Bay, then down Swadling Street to the lake. There was some concern about magpies, especially from those who had already been bombed, so it was decided to follow the bike path whenever possible up to Canton Beach. So once we got over the bridge heading north we took the bike path to Magenta Shores hill, and it turned out to be quite pleasant, with no other traffic on this chilly Friday morning.
About this time we happened upon the Skylarkers, our team of dedicated wankers (John D and Lola Bido) who had just ridden right around Tuggerah Lake, via Kangy Angy and Enterprise Drive. They joined us for m/t after we had again ridden the new bikepath to Evans Road.
We stopped at the Fuel Stop on Canton Beach where we were well looked after by a team of young enthusiasts keen on doing their bit for the elderly. Coffee was very nice, and I recommend the apple and rhubarb/berry crumble. Apart from a couple of dodgy mistakes in the order we were very happy with the service. Linda and I then headed west towards home while the riff-raff rode back up to JDR. Thanks for coming today you guys, full marks for effort.
Danny
Despite the gloomy skies, eleven riders turned up at Peel Street this morning. Only 2 went straight home, and 9 of us adjourned to Legends café for coffee. No cycling was done, much to everyone's disappointment, but it was pouring down rain at the time. Group 3 of the club are the walking wounded, as a few of us are incapacitated at the moment, due to age.
We had a look at the proposed new meeting hall in Toukley, a well-presented Uniting Church hall in Summerside Street, close to our ride start venue.
We chatted about the good old days, including the day a couple of years ago when Pedro came a gutser on the edge of the bitumen at Croudace Bay, and was rescued by a lovely nurse. Actually it was 3 and a half years ago, so that's why I still look slim.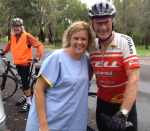 Danny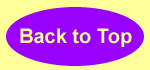 Perfect riding conditions, sixteen starters and me leading the little band up to Chain Valley Bay, with a northerly breeze to freshen us up, then bring us home easily. See Seabreeze® graph below.
Ev is back after a long break from riding, and was well looked after by her attentive husband, Ralph. They kept taking shortcuts to avoid the hard bits, including Ralph getting the car down to the Lakes Beach Café to cut out the final hill back up to JDR.
Merrilyn is also back after laser surgery on her legs for VV. She did well, riding the whole course, and also well looked after, by Graeme in her case.
We came back down the highway, from CVBS, to the bus-stop opposite Roper Road, then Col took us on his little shortcut along the path across the top of San Remo. No flat tyres today, or falls, so well done us!
Thanks everyone for coming. Such a pleasant ride!
Danny
Nine keen riders turned up today on a beautiful day, it was good to see Steph & Bob at Peel Street although Bob could not ride today, hopefully he will be fit shortly to join our rides. Team leader was Virginia and the Sweep was Ian, the other riders were Diane, Richard and Pam, Darryl, Steph, Frank and James.
We started off into a slight SW wind with the temperature around 18°C, our first regather was East Toukley School, then the Noraville cemetery where Ian and Virginia swapped roles. We then started off down WBD to the Entrance with a short stop at Magenta Shores. Steph was feeling the pressure but battled on, Di was having problems with gears but took it her stride.
The nasty maggie who resides near the Fish Co-Op did not attack anyone, must have been having lunch. Our next stop was the North Entrance pit stop, where Frank told us about his love of bird-watching and associated photography, while snapping a friendly Wren at North Entrance he saw a lizard who he also tried to photograph, it was followed by a Brown Snake looking for Dinner, he decided discretion was the better part of valour.
After our pit stop we wound our way around The Entrance foreshores past the Ocean front and Ocean Baths, we stopped at Toowoon Bay as Di's bike decided to misbehave and drop its chain, Frank came to the rescue with a temporary fix and freed up the rear Derailleur which needed some attention.
Next stop was Shelley Beach and a coffee break, Steph remembered she had some Oil in her kit and fixed Di's bike problem with a deft drop of oil. We all got a good Suntan as the Sun seemed very strong for this time in Winter. The Ocean looked great and a few surfers were present.
Luckily the way out of Shelley Beach was South and not North as the road was so steep (It is a One-way street), our next stop was a pit stop at Long Jetty where we stopped to read the Tourist info on the Amenities Building, Richard pointed out Pam in the photo as a toddler, apparently her family were pioneers in the area around 1947. While we were stopped we were abused by some weird person for blocking his way, he used some 4 letter words we had not heard before. Pam and Richard peeled off at Long Jetty and Entrance respectively as they had ridden to Peel Street from home.
We then headed for WBD with our next stop planned for the start of the new bike track off WBD, that nasty maggie must have returned from lunch and decided to attack Ian, Darryl and Steph, those with the cable ties on their helmets plus those he liked avoided his attacks.
On arrival at the bike track Steph decided to make her own way home, so the rest of us started off on the new bike track, Virginia headed off home via Canton Beach, Frank and Di left us at East Toukley via different routes, Ian, Darryl and myself returned to Peel Street to finish off a great ride.
As an end note Ralph advised that Evelyn will be back shortly and she has started training on an exercise bike.
We have not seen Marg, Kevin and Bob for a few weeks so hopefully they will join us in the near future.
Thanks to Virginia and Ian for performing their leading and sweeping duties.
We heard today a couple of our Group 1 riders are having some health problems, we wish all the best. Good riding and all the best till next week.
James
Having met with Groups 1 & 2 at Peel Street, the main body of Group 3 made their way to The Lakes Coffee Shop at Lakes Beach. They were joined there by Robyn and Warwick who had just arrived after an arduous journey from Woy Woy. After composing themselves from the journey from Peel St and Woy Woy, Group 3 ordered refreshments and found reasonably comfortable seating, a most necessary requirement for some. Peter Holt regaled us with stories of lumpy groins and a lost opportunity to visit Fiji. Nigel gave us anecdotes on his recovery from Prostate surgery and the time, date and number of minutes before he could climb back on the bike. Mike then tried to top off Nigel's experience with his own horror stories relating to the same surgery. Warwick then stopped coughing for a time, to recount the misery of the Flu, and his doctors concern regarding a possible heart attack, (did not happen!). Robyn then complained about some rib sourness after her recent fall from her cycle at Budgewoi. She also complained that Warwick was using the Flu to get out of work around the house. Group 3 stayed at The Lakes for 90 minutes before heading off home to mundane things without any exercise allowed. I will bet that you are sorry you missed our ride. [Of course, Waz and Robyn then drove out to Yarramalong for more morning tea.]
Warwick
Another beautiful summer's day, except it's August. Who's complaining? Fourteen riders signed on, at various places depending on where they started. The main group at Peel Street, of course, Kee at Tacoma, I think, the Daleys and Carol at the Wyong toilets, Marshall and I (started) at the Rotary Park around the corner (I rode there from home, cause they said it would be shorter), and Lyn didn't pick us up at all, so we saw her finally at Yarramalong.
Quite a strong NW breeze in our faces all the way out to the village (see Seabreeze® graph below), but a nice tailwind took us home again. Not-bery-well Waz and Robyn drove out to the café at Yarramalong and had m/t with us. Paul F was our manager, with Doug looking after the other end. A few of us took turns leading out on the Yarramalong Road, to give Paul a break from the relentless wind.
The caf was in business, but I would only give it 6 out of 10 for service - no teaspoons, no serviettes, barely passable coffee. We were widely scattered on the way back with Ralph setting a blistering pace, and a couple of us trying to keep up, but he eventually pulled away on a nasty hill. Rolf got a flat so that stopped him for a while. The road-repair team were covering the road with bitumen and little stones, so we had to stop from time-to-time to pull them from our tyres, nasty little grenades!
Back at the Wyong toilets, which were shut owing to refurbishment starting on 22 August (??!!), we had a re-group, then Paul took off and we never saw him again. JD led those of us riding back at a sedate pace, owing to Margaret being all tired out (it's a 70km ride!), but she soldiered on like a mounted trooper. When I went ahead prior to my hiving off home, I stopped to wave goodbye, but only Azi arrived, the rest were stopped somewhere for some reason. I waited for about 10 seconds then went home, as I was very tired, and hot. And sooky. Thanks to everyone who came on this challenging ride, ya done well!
Danny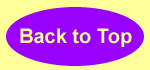 Well today turned out to be one of those "u beaut" winter's days - cool temperatures, clear blue skies and a whale dancing for us at Jenny Dixon, spotted by Doug. Fifteen enthusiasts arrived namely: Margaret, Carol, Diane, Virginia, Paul, Doug, Barry, Col, Ralph, Rolf, Graeme, Pam, Richard, Anne and myself.
Anne was "just tricking" as she had other priorities and only rode for the first few kilometers with us. We have an extensive Sick List but at the risk of looking like a church bulletin, I shan't go into that! Paul was very instrumental in conjuring up today's ride to one of our favourite cafes at the garden nursery just on the Pacific Highway near Lake Haven.
With Doug tucking us in at the back, we jaunted off down to Budgewoi, collecting Chris almost straight away at JD's roundabout. No Skylarkers today but Nige turned up for a chat and is "going good". First stop at Mackenzie Park for a re-group, then EBD, straight across the Highway and down to our favourite pit stop at CVB next to the Lake [Josh Porter Reserve].
The sun was starting to warm us up by now. Paul rang the cafe ahead of us arriving which is a wonderful idea giving them plenty of time to prepare for us and they really did a great job looking after our orders in a very timely manner. After a good chin wag and relaxation among the plants, we reluctantly decided to head home. We lost half the crew from here doing shortcuts to their living quarters and Richard thought he would follow Col home! When we saw Richard disappearing in a different direction to the remaining group, Chris went after him and the two of them made it back to JD's via a different route. Virginia promised to call into Danny on her way past to see if he was OK as he was a "no show" today but no-one was home. I see now that I'm home, he's put up the week's reports so he must be "back to normal" again. [I'm fine. Marie had to go to the doctor's so I couldn't make it, much to my regret.]
Well, I think everyone would have to agree, it was a lovely ride today Paul, just perfect for a Coaster's ride - thank you very much and thanks to Doug too for closing in the back end - cheers. Well, I think I've caught Warwick's lurgie, even though I haven't seen him for weeks, so I shall go for a "nanna nap" now - good night!!!
Irene
PS See the map of our ride below
Group 1 ride at Morisset - Quite good conditions prevailed as we assembled at Rotary Park in Morisset. Kee and Rolf were in the wrong place. Kee says I gave him the wrong co-ordinates, we'll see. Doug was our leader and he rode from home, an extra 17km just to show us leadership.
Ten of us then rode up to the highway, as I'll call it, and back towards the freeway and beyond, towards Mandolong. No bike lane, but everyone could see us. Into Deaves Road where we stopped, blocking the way for a huge B-Double with cars coming the other way. When they all got sorted Kee remembered he had an appointment back in Sydney, so he returned home. Deaves Road takes us to Cooranbong where some of us were hoping for a drink at the nice coffee shops there, but no we pushed on up Freemans Drive to Newport Road which took us to Dora Creek. By this time we had also lost Jim and Tom who found other things to do.
At the Creek I made everyone wait while I bought some lunch from the pastry shop, as there are no mre shops till the lunch stop. Doug then took us over the Dora Creek bridge, luckily nothing was coming, not that they could have got through anyway as we owned the road over the bridge. Along to Marconi Road and into Bonnells Bay where a grand tour of the peninsular ensued, visiting every suburb and riding up every hill, and there were plenty of them, quite tough!
Eventually we reached the longed-for Silky Oak Drive with its big downhill run to the lunch venue. There we found Sue with coffee and cake so we had a very satisfying lunch and a well-deserved rest. Not many kangaroos there but we did see plenty on the way back to Mori along Acacia Drive. Very cute animals and lots of tourists, mostly from Asia, playing with them. Finally we got back to Morisset, but not before Doug got a cramp coming up the hill to Wangi Road. He was soon better and we finished the day with about 47km on the clock. Thanks for coming everyone.
Danny
Group 2 Ride to Swansea. 10/08/2016
For a change the ride started from Mackenzies Reserve in Budgewoi instead of Toukley so as to cut down the distance, this was mainly due to the toughness of the ride, that is the number of never-ending hills.
Nine of our keener cyclists turned up, some nice people from Group 1 also turned up to test themselves out, the riders included Diane who was the Leader, our Vice President Virginia, Tess, Pam, Ian, John Daley, Frank, Richard and the sweeper James.
With virtually no wind present we set off along the old rutile road to the Pacific Highway at Lake Munmorah, we had a short break at Elizabeth Bay as this was the last pit stop before Swansea. Then a short break at Lake Munmorah lights, from there we set a good pace to the next stop at the lights at the SRA turn off at Blue Bell Drive, from there it was full speed to the speed camera near Nords Wharf, where we had a short break. Glad to say no-one exceeded the 90km/hr speed limit, Di and Ian then set the pace for the rest of the way to Swansea.
We had lunch at McDonalds Swansea, most of us had light lunches and coffee as it was a big climb back to the Big Prawn. The staff at Maccas were very good and delivered our orders to our tables, also very friendly. After lots of story-telling during lunch time of half an hour or so, we set off on the return journey via a different route which took us past the entry to Murrays Beach, as it was too cold for a swim so we turned left at the roundabout and rejoined the Pacific Highway.
After joining the Highway we did not stop until the turn off to the SRA at Blue Bell Drive. As the sweeper could not keep up with the rest of the riders due to Gravity, he soon lost sight of the Peloton, I guessed some high speed riding eventuated with some very keen riders in the group.
Di decided to take us via the SRA to avoid the traffic on the Highway. The road in the SRA in sections has been resurfaced so not so many pot holes. The next stop was MacKenzies Reserve, we were lucky the wind did not start to blow until we got close to the end of the ride.
The ride was about 45km although some people did close to 60km as they rode to and from the start, Di advised that we had set an average speed of 19.3km/hr, pretty good considering the hills we had to contend with.
After a chat for 10 minutes or so on our arrival at Budge we all went our separate ways till next time.
Good Riding
James
On a bleak winter morning 11 dedicated cyclists assembled at Jenny Dixon Reserve for a mystery ride with coffee.
I suggested Farm Gate café at North Wyong, so was elected ride manager, in the absence of any other volunteers. That's when we discovered the westerly wind, not strong but oh so chilly (see Seabreeze® Graph below). With Carol saying 'not too fast' we pushed off on our usual route down to the sailing club on Canton beach and west to the Toukley Bridge. After our stop at Wyongah Carol wanted a head start so I let her go, then started off after her with a 30 second leeway. She set a good pace and after we finally caught up we sat behind her till halfway along Jensen Road, so I stopped worrying about her after that.
Not far then to the café, just had to pedal downhill along the highway to the traffic lights. A very pleasant morning tea was enjoyed before we set off again down to the Warnies path through the well-maintained paddocks, still quite soggy after all the rain recently. At the northern end we found the gate closed and water laying on the ground, so we detoured through the Warnies café onto Warnervale Road.
By now we were enjoying a good tail-wind, taking us down to Minnesota Road and east to the famous wetlands. It's so beautiful along that path, with the bird sanctuary and stuff, black swans, water fowl, lapwings and ducks... Soon we were at Hakone Road, Charmy, and after our quirky little route through the iron gate we found ourselves at the highway, where two motorists waved us across from both directions, giving us all a good feeling. Courtesy is so nice and it's free! We split up at that point with Col and Rolf heading north to Blue Heaven and Buff Point, while I hived off to Lake Haven Drive. Everyone else continued the trip back to JDR and presumably a safe end to their journey. Thanks everyone for coming.
Danny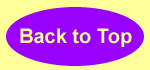 Not too cold and hardly any rain, so a top day for riding bikes, except for the wind (see Seabreeze® graph below). Amazingly hardly anybody turned up at Peel Street, Toukley, and nobody went to Gosford for the Group 2 ride. Shame!
Still, we had Col, of course, and Doug, Big John back from holidays, and me, Danny. Also arriving but sans bikes were James, Nigel, driven there by Anne, Pedro, and Poitr, who walked down from home with his broken arm. Nige is doing well, and has many holes in his belly to show off after his prostatectomy. Apparently they just hoover it out through a little hole, like liposuction. I think.
At 9.30 the four of us set out on our big ride but only made it as far as The Arc in Norah Head where we had coffee. Then we rowed down to Budgewoi, make that rode, with a fabulous tail-wind. By then we were running out of time and decided to take Col home, poor old bugger, so we pedalled across the top of Budgewoi Lake, using Buff Point Avenue and Liamena Avenue, past the Lonarts', and waved Col off on his journey north at the bridge. From there we just rode home, into the wind, which didn't seem anywhere near as bad as I thought it would be.
So after a gruelling 30km we got home warm and dry, just sorry that we didn't have the fun of riding to Swansea with the wind behind us. Not missing the ride back but.
Danny
An early start today, with the new bike path official opening taking place at 8.30am. It was only 7°C when I left home to ride there. This is the path that runs from Evans Road, near the Veterans, down to Wilfred Barrett Drive about one km further south. The others were meeting at Jenny Dixon Reserve, but Doug and I took the shortcut, enabling us to leave home a bit later.
When I got to the southern terminus no-one else was there, except Michael from the CC Council. A few dignitaries started to roll in, like Ian Reynolds, the Administrator, and Rob Noble, the GM. Soon we were all there, including some kids who came hooning along the path, who turned out to be Greg Best and his mate, from the Council, grey-haired hoons. There were 17 TDCC members, and a few others on bikes, so a good turn-out for this momentous occasion. They even had a photographer, Mark Scott, from the Advocate, a ribbon to cut, fancy signs, but no morning tea.
With the ceremony over, we all rode back down the new path to Evans Road and back up Oleander to Jenny Dixon's. A plan was devised, which included m/t at the Lakes Beach café, and a ride around Budgewoi Lake. Warwick went to check on the situation with the caf, and found it was closed till August (so at least a couple of days). We then decided, with my whole-hearted support, and Doug's and Virginia's, that we would ride clockwise around said lake and finish up at the Fuel Stop at Canton Beach. Which we did. Still only a 35km ride, and all flat, except for the hilly bits.
Barry chose to punctuate the ride with a puncture in San Remo, with a bit of glass penetrating his rubber. With me and Doug helping, we soon had it fixed and found the others waiting for us near Camp Breakaway carpark. Conditions were very nice on this ride, once the exercise had warmed us up. It was still only 17° when I got home, but to us it felt hotter, due to the sun-warm factor.
Carol has taken some photos, one of which she even appears in, and they are here. Thanks everyone for coming along and showing off our club, Let's hope we get some good publicity from it. Cheers!
Danny
The main weather condition facing us today was the wind (see Seabreeze© graph below). Very challenging! Peter Hodge and his mad mates were there with their sailboards to take on the white caps. Carol just went home again. I wanted to, but was shamed into doing the ride as everyone else seemed so keen.
Barry was down to manage the ride, but was excused. Dougie was nominated instead to lead us, with Warwick taking the tail end. Off we rode, down to Aldi's in Evans Road, Toukley, and back past the sailing club towards the Toukley bridge. No point in pushing it too hard, as the wind just held its giant hand on you to hold you back. It was a bit chilly to start, but we soon forgot about that and started to strip off jackets at the Charmy Bridge.
Wazza finally joined us at the re-group, declaring that he was too sick and tired to go on, so he went back to the start, and we appointed Pedro to take the tail. Then on through Blue Heaven, via the ratty muddy path, up to another Aldi shop where we had a re-group before setting off down the Motorway Link to the M1. This was probably our most exposed, but despite all that, it wasn't too hard and we all finished up at Sparks Road, after Paul had mended a rear puncture. When he finally arrived at Sparky's, Doug discovered he had a flat too, so we just stood around chatting as always till we were ready to go again.
Down Hue Hue Road (I heard a girl on the TV news the other night calling it Hugh Hugh Road, ha ha), including our favorite detour through the boondocks, designed to avoid a hill in Hue Hue, but which includes a few nasty hills of its own. At this stage Doug realised we were supposed to go to Old Maitland Road, not just straight to lunch at Wyong. By now we were enjoying every bit of the headwind, knowing it would blow us home again in due course.
Waz joined us again for lunch at the toilets by the river, with Robyn no longer getting to enjoy the ride downwind back to Toukley. I'm sure she was devastated. It was hard to go slow on the way back along the 'river' road, after Doug stopped to haul a tree branch off the road. I never saw him again, but I did see Lyn ahead of me for the whole trip, gradually reeling her back in, like a bike race breakaway in the TDF. I took Rolf back down my street, as the best way home to Buff Point for him, avoiding The Corso and Panorama Avenue as a bonus. I hope he got back OK. I did, and very happily as I was quite tired by then. Thanks all you amazing fellow riders for doing this ride. I'll never forget you!
Danny
PS Good luck to Nigel for tomorrow, when he will lose his prostate, and hopefully his cancer. We're thinking of you mate!
An unusually warm July day, up to 23°C. Twenty-three riders followed Pedro down the laneway to Evans Road then we turned left and rode to the very end, near the veterans hostel. There we found a new bike path, just finished by the Central Coast Administrator, thanks pal, which tok us down to Wilfred Barrett Drive, about one k south of the cemetery. They are officially opening it next Friday, at 8.30am, so we will meet at 0800 and ride down there together, in our club shirts. Be there!
Today though, we continued down to The Entrance North, then along the bike path to Long Jetty, then Killarney Vale, across Wyong Road, careful not to ride over the plantation, then up South Road and other streets to come out somewhere in Batto Bay. Easy to get lost around here, but somehow we all made it to DCE café in The Entrance where we had a break.
Plenty of cyclists everywhere today, the fine weather must have brung them out, even though a stiff NNW wind was blowing (see Seabreeze© graph below). This meant a head-down-arse-up challenge to get back up WBD, but not as bad as we expected, with the warm wind somewhat deflected by the National Park shrubbery.
At the start of the new bike path I re-joined the path to head towards Toukley, while the others rode to JDR to find the safe bosom of their cars. Virginia and I rode back to Lake Haven in the full face of the wind totalling about 65km for the day, maybe.Thanks everyone for coming today, it was invigorating and lots of fun. Cheers!
Danny
Rain, rain, rain... Most people stayed in bed, but Azi and I rode from home (Toowoon Bay and Lake Haven respectively) to Peel Street in the forlorn hope of riding with our friends. Doug, Pedro, Mike and James turned up in their cars to see who else came. We gave up at 9.30 and retired to the Legends Café in Main Road for coffee. It never stopped raining, so in due course we headed off home. I got to The Corso and got a flat. I looked for Dougie to give me a lift home but he never came past.
So I tipped the bike up and pulled off the front wheel, and chucked a new tube in. For some reason this was also punctured, so I walked home from there, about 3km. Not too hard but bike shoes aren't the best for walking. Must have looked very pathetic walking in the rain with my bike, but nobody stopped to help. Still better than staying home.
Danny
Top morning at Jenny Dixon Reserve, with 14 riders presenting, in beautiful conditions, if you disregard the temperature (5°C). Paul had a plan, ride up to Elizabeth Bay to the hwy, then back to the Nursery at Charmhaven for m/t.
So with Paul managing, and Doug sweeping, we cycled through clear fine cool air on that route, with no incidents. As we got further and the day got warmer we discarded our jackets and loosened our clothing. By the Charmy nursery we were quite warm. After performing our duties there we headed back to Peel Street, except for those of us who went straight home, like me, and Virginia, and Doug.
Thanks for coming, you mates. Well done!
Danny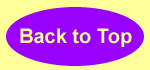 A clear crisp morning, devoid of clouds or rain, or warmth (6°C), and a gale blowing from the WNW at about 35 knots (70kmh, see Seabreeze© graph below).
Quite a few of us turned up at Peel Street, Toukley, which was nice on such a wild day, but a couple of us (including me) didn't join the ride but went home. About 10 dedicated riders took off on a tour of Toukley before crossing the bridge and riding to Wyong, m/t at DCE The Entrance, and back up WBD. Not much detail as I wasn't actually there, but I've been de-briefed.
The crew declared it was a good ride, and they avoided the worst of the wind, and didn't feel the cold, so they say. Good on them, I say! Thanks to the manager, Col, and the sweep, Doug.
Hello cyclists. Today the weather is not nice, rainy and cold, and no riding was done, but 2 people turned up with their bikes, and 2 people without. Diane went straight back home as she had something else to do, while Danny, Doug, Warwick and Sue drove up to the Bombora café for coffee. Unluckily the caf was shut and all boarded up with newspaper over the windows, so they went even further to the Ark where they all bought coffee and tarts and chatted for a while. After that they went on about their business. The end.
Robo-phone
OUT OF TOWN RIDE - Group 1 - 6th July 2016 Windsor, Richmond, Ebenezer and Windsor.
We set off from Windsor, on time, and under the management of Peter Holt. Your scribe took up the tail. The weather was clear and surprisingly warm, with a slight North-Westerly breeze. No hint of rain and sunny. In fact, the sun followed us all day.
We headed West along the excellent cycleway, beside the Richmond Air Force Base, to Richmond. Rolf regaled us with local history as we cycled past the Base. Turning North, we cycled along country roads, beside the river, and then East as we returned to Windsor. We cycled through turf farms, vegetable gardens and fruit trees with little traffic, (2 cars in all). Crossing the river, we took the road to Freeman's Reach, back along the river, surrounded by more farms and little traffic.
After about 30 kilometres, we finally came to our first hill (long but fairly easy). After leaving Freemans Reach we headed North-East across country to Ebenezer, experiencing our second, and last, hill. Then down to the Uniting Church for lunch. We arrived at 12 o'clock, as arranged, and the volunteers waited on us, with Robyn being "mum". We enjoyed lashings of hot coffee, scones, homemade Jam and freshly whipped cream, (supplied by Bessy I believe). Before leaving we checked out the first Presbyterian Church built in Australia and its adjoining house, that has been transformed into a shop and kitchen.
Back up to Ebenezer, and then South to Windsor. Although this short ride, (15 Kilometres), was mostly downhill the wind changed direction, as Peter had suggested before we started, and the last 5 kilometres, although flat, was directly into the wind. We quickly reminded Peter to turn off Strava, as requested earlier. He informed us that we had travelled 54 kilometres at an average speed of 18 kilometres per hour. Peter's ability as a Ride Manager is best described as "like a fine wine, getting better with age".
I don't do many ride reports, but when I do, I like to mention all the riders on the ride, and so, I have in this instance. I would like to thank this group who I have nicknamed the "Lara Bingle Group", (Peter Holt, Rolf Styner, Robyn Barwell and myself) for their participation in what was a great day. Traffic was light getting there, because of School Holidays, petrol was cheap, ($1.06 litre), weather was great and best of all, it was a change from the ordinary. Where the bloody hell were you?
Warwick

Fernleigh Track to Nobbys Beach Newcastle Return - Group 2 - 6 July 2016
We met at Belmont Station for a 9.30 am start. A mixed lot of riders group 1 and 2 numbering 10 left on time on a very windy morning which got worse. The track was sheltered except for the more open areas, the same with the road section into Newcastle depending on the direction we were travelling and protection between buildings.
We reached the harbour foreshore and the wind was full on from the west. Mike Sawatske had to return to Belmont without a break for an early arvo appointment, he rode the planned route back via Throsby Creek and the tech college to Adamstown and the track back to Belmont with difficulty.
The other 9 of us proceeded to Nobbys Beach, being sprayed with sea spray as we rode along the road and not on the path. We had a group discussion at the surf sheds, agreeing with Rick and Paul to ride around the headland where it was sheltered and returned back to town and ride to The Junction and have a coffee break at a recommended bakery which was appreciated by all, and then riding back to Adamstown via the incoming route and then back to Belmont on the Fernleigh Track.
As we cannot do anything about the weather the ride was as good as could be expected. PS after reading Warwick's report on the Windsor ride that would have been a better option.
Kevin MacK
I know this is not Windsor, they were lucky!
Twenty coasties turned up at JDR, eager to find out what was on the menu today. CVBN was on the menu, served by Pedro, with Waz for dessert. Conditions were chilly, but otherwise a beautiful morning, with a breeze shown on Nobbys Seabreeze graph as 20 knots W, or on Norah Head as less than 10, so somewhere in between.
Straight out to Budgewoi and up Lizzie Bay Drive, re-grouping at the lamp post in Lizzie Bay. After that we took the next left going up the hill for variety, riding down a short street, then through a ginnil (dunny lane), and up a long but not too steep hill. Along the lake shore (Munmorah) to the end of the bike path, then up to the highway. No dramas so far.
Down the hwy towards Sydney, but turn right at Tall Timbers Rd. Next stop, Josh Porter Reserve, a lovely spot on the lake (Macquarie), complete with toilet, the main attraction. Then up the bike path to CVBN, continuing north up Mulloway then the Link Road (gravel) to Kanangra Drive. Not interested in facing west today, just back down this lovely new road to the highway, with a beaut tailwind. Straight across the Pacific Hwy into the SRA along Blue Wren Drive, didn't see any though, not stopping till we got to the main destination today - Lakes Beach Café.
Sitting quietly at our specially-prepared table in the sun, thanks Wayne, when Richard's back tyre let go, like a shotgun, scaring the birds and sending shrapnel past our ears. Just had enough of keeping it all in, I suppose! This meant that Richard didn't have to ride any more, but his long-suffering wife of 50 years, Pam, had to ride back to JDR and get the van to pick him up. What a woman!
I still had to ride home, 10 km into the wind, and everybody else went home too, including Col with a similar trip home. Thanks everyone for coming and sharing stuff.
Danny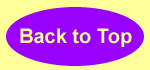 Dooralong - Group 1: Well, today was what you would describe as a "u-beaut" kinda day. Twenty intrepid warriors turned up to check that Col had returned safely from his holidays. Sure enough, he was back where he belongs, about to lead out the pack! Doug was in his "sweep" hat for which we are very grateful.
In clear blue skies, a little chilly and a 10 knot Westerly wind, we trouped off down to the Co-op under the bridge and onto the Corso. Chucked a leftie up Moala Pde to Lake Haven then crossed the Pacific Highway with due care. Round the back streets, through the wonderful wetlands and onto Warnervale Road, Sparks, Hue Hue and then finally onto the peace, quiet and acreages of Holloway Drive. A re-group before hitting Hue Hue again and it was clear there was something amiss with people missing. It turned out Pedro had a slow puncture and had help in pumping it back up again.
So, eventually we got onto Jilliby Road and what a true delight it was to cycle along here. With barely any traffic, lots of cows, horses and green pastures. I managed to tack onto the back of the Daley train and got swept to the lunch spot in no time. Passing Trevor en route - his first ride out for some time.
When we arrived, Jill had done a fantastic job of laying on coffee, tea and Tim Tams - yum! However, she warned that it was her last catering function for a while as she's planning to get back on her bike again next week - 3 cheers Jill and Trevor for the last few weeks. After we'd all eaten and drank, we soon realised that we were missing a few people and we were just getting a bit concerned when they turned up having had 2 punctures to deal with. (Danny, I'm awaiting info from Warwick as to who it was. [OK])
It was such a lovely peaceful spot there and even the sun was warming people up. Eventually we had to peel ourselves away and Col promised it would be "downhill all the way". Do you trust anyone who says that?? Well, we got a tail wind so it was pretty quick coming back especially as Paul F and I were trying to keep on Rick's tail.
However, there was an incident just towards the end of Jilliby Road. A red cattle dog ran out from one of the farms heading for Pam's foot - she managed to race ahead of him but following was Peter B who couldn't help but run the dog over. When Pam heard the shriek and turned around, she saw the dog on the road, bike on top of him and then Peter B on top of them both! Fortunately for everyone concerned, the dog ran away, Peter dusted himself off and there were no injuries or broken bike! - amazing - it could have been a disaster. (Did I mention I'm trying to shorten these reports?? - no chance today!) Well, with this incident on our minds, we turned right at Alison and came home the River Road which was a more direct route back. Col peeled off home having done a marvelous job on such a pristine day. (OK Col, I believe you - it was MAINLY downhill all the way home!) Thanks too to Doug for tucking us all in at the back and dealing with several punctures today! A 66km ride with an average of 14 °C temp and elevation of 500 metres. What a top day out with friends!
Irene
Another very chilly morning, but still 32 riders assembled at the Volunteer Coast Guard HQ in Peel Street, Toukley, NSW (just in case there are any new visitors). Twenty in Group 1 and 12 in G2.
Col had the bigger group in hand and took off towards Dooralong, into a 10 knot westerly, after deviating around Toukley for extra distance. Thanks Irene for the report above.
Group 2 was heading for Nords Wharf, but with John away there were no obvious leaders amongst the twelve riders, so I was nominated (Danny), and happy to do it. Conditions were fine, if cold, and the westerly didn't bother us much, coming from the side, and sometimes a tailwind. Halfway up Lizzie Bay Drive, Steph decided to go home instead. Kevin became our new sweep.
At the bus stop after Kanangra Drive I had a little think about how far we had to go, with all those hills ahead, and asked how far we had already come. The answer was 15km (!) so we pushed on along the highway. Eventually we came to the second turn-off to Nords, and Rafferty's Resort, and swept down the steep hill to the lake. A handy little shop is there, next to the primary school, so we got stuff, and sat on the nice grass in the sun, meters from the beautiful Lake Macquarie. We didn't really want to leave but eventually we got on our bikes and headed up the hill to the highway again. A Vinnies truck offered to take us all up the hill, but we insisted on riding it. Some of us walked up the steepest bit, and we're not ashamed to admit that.
Back towards Munmorah we cycled, and when we came to the roadworks for Catherine Hill Bay the highway went down to one lane, and the left lanes, including the bike lane, were blocked. You could get back to the bike lane after the first barriers, so I swung into the lane between the barriers, only to hear an aeroplane crash behind me, as Margaret hit one of the darling little rubber domes placed conveniently on the road, and her handlebar was wrenched out of her hand. Front and back lights broken, mirror smashed, bell gone, but no other damage or injury, thanks god.
Off we went again, back past the Big Prawn and on to the lights at Blue Wren Drive. Then came word that Richard had had a puncture, so we waited for him, and the 4 others who stopped to help. After 20 minutes I rode back on the wrong side of the road to find them, but met them coming the other way. At Lizzie Bay Drive I had had enough so informed the crew that I wanted to ride straight home along the highway, so we chose another leader, can't remember who, and off they went, leaving me and Kevin to ride down to Doyalson, where he turned left to go via Camp Breakaway and Budgewoi, and I stayed on the hwy to Lake Haven.
A good turnout for the club, thanks everyone for making the effort.
Danny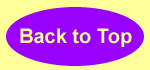 Awaking to a clear sunny day this morning, one could be forgiven for thinking that it would an excellent bike-riding day. And so it would have been, but for the 20-30 knot NW breeze (see Seabreeze© graph below), forcing the 15°C right through your body.
Sixteen élite senior cyclists gathered at Jenny Dixon Reserve for today's ride. Nobody had thought of a ride, so I put my plan forward and it was accepted, with only a couple of dissenters. Namely, Wyong, Tuggerah, and back to Farm Gate Caf&eacute. To add some strength challenge to the ride, a couple of the guys added on a detour via MacPherson Road and Old Maitland Road, back through the Woodbury Park Estate.
After I had led the péloton down to Wyong in the face of the 20 plus knots of freezing headwind, I decided to suggest going back to the original route, but as the wind increased and the clouds darkened, Waz and Robyn said they were going straight to Farm Gate. That also seemed a good plan so we headed straight back to Pollock Avenue and made our way up to the highway.
At this point Flacco decided that it was all too awful, with the wind, cold and rain and everything, and took off straight home, missing the lovely morning tea, and not avoiding the rain, which kept up (in the sky). The rest of us struggled up the highway to the lights and into the café. Barry, who had ridden from home to JDR to see us, then went home, arrived at the cafe with Lois to show us how well she looks. Very well indeed, considering what she has been through (Whipple procedure, if you know what that is you will know how lucky we are to see her looking so well).
Have I said how nice the staff are at Farm Gate? Very! All too soon we had to get back on our iron grids and head back home, this time along the highway easterly, with a lovely tail wind, then around to Minnesota Road and down through the Warnervale Wetlands. This is a very nice part of the land, but we soon popped out onto the highway near Bunnings, Lake Haven. At this point we split up, with a few heading north to San Remo to ride around Budgewoi Lake, and the rest going down to Panorama Avenue to hit Main Road for a shorter ride back. Doug and I rode straight home, as we had already done that next bit.
This was a very enjoyable ride, that's why it's so popular. Thanks everyone for coming along to our party.
Danny
22.06.2016 Club Ride and BBQ at Co-op: Well, today brought beautiful blue skies, a bit of wind and altogether cooler conditions as it was only 10°C when I set off from the Co-op. Kee and I got blown over the Toukley bridge as we journeyed across to meet the start of the ride in Peel Street. Here, John managed to procure 25 "young guns" to follow him today as he promised not to lose anyone! Peter H kindly offered to keep us neat and tidy at the back end.
So off round to Budgewoi, regrouping at our usual spot then just round the corner from there at Mackenzie Park, Linda had a puncture. Good place to pull over and John quickly and swiftly dealt with that. Onwards and upwards through the SRA (at various speeds) and just crossed the Pacific Highway to regroup in Kanangra Drive when Anne needed a tube change. So John, back out with his tools, soon had Anne up and running again. He was fast becoming multi-skilled today - leading and repairing! Five minutes after that, Anne had another puncture (we won't mention why!) which apparently Nigel helped to fix - John got the sack!!
No-one was particularly bothered about these delays as we all had a "free lunch" waiting for us!! Moving onto Tall Timbers Road with its smart new bike path then very briefly on the highway coming off at Aldi Blue Haven then into Charmhaven. Onto the Corso where we all know so well as we breezed back to the Co-op smelling the BBQ along the way.
As we arrived, group 2 were already there and the the sausages, onions, tea and coffee were already set up and ready for us to devour - what great members we have in Warwick, Robyn, Jill and Trevor who set the whole thing up - a big thank you to you all. It meant that group 1 and 2 could integrate and it filled our empty bellies on a windy winter day. I bet you didn't know that Doug sneaked down to the BBQ the night before just to check that the council BBQ was working correctly, ready for us today - what a trooper Doug, thanks.
Well, there were no losses today thanks to John and Peter H at the back - cheers to you both. Just a wonderful day out with like-minded folks.
Irene
We had 19 riders in fine cool conditions today. Irene was selected as the leader of the day, with Warwick supervising the tail end.
Down WBD to North Entrance for a rest, then over the bridge and left at the roundabout for a visit to the CBD and ocean lookout. The sandbar has been breeched, so now there are two entrances to the sea, quite an unusual occurrence! However, we didn't stop to marvel over this phenomenon, just ploughed on to Toowoon Bay and our favorite stopping park.
Then on to Swadling Street and down to the lake bike path, and back to Picnic Point. The shoulder of Wilfred Barrett Drive is closed for works, so to keep us safe Irene took us along the bike path all the way to the caravan park, where we safely joined the road for our journey north to Norah Head.
Bombora Café was our choice, where we enjoyed excellent service and good coffee. Just a little squirt from there back to Jenny Dixon Reserve and we are finished, thanks for coming everyone. No punctures or accidents.
Danny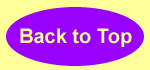 Ride to Bluebell Park: A fine morning awaited a big gathering of enthusiasts at Peel Street today but only 14 dared to come on John D's nifty little 60klm ride. I think John Lonard must be doing something good on group 2! Peter H came along in his big winter jumper and beanie to cheer us all on and Danny turned up in uniform happy to ride to the cemetery only (but not stay there!).
It fell on Warwick to be sweep again today - a job he does so well. So off we chugged down WBD meeting Tony Kelly and scooping Wayne up along the way. Down at the usual re-group at North Entrance, we picked up Josie and Simon so this made the group grow to 17. John was rapidly losing his reputation for losing people, gaining them instead!
Luckily John had prior knowledge that the lakeside path round Long Jetty had heaps of deep weed on it and so we should take the road around the lake and ensure we STOP at the all stop signs - which we duly did! Onto Tumbi Creek Road then the quiet country roads of Palm Valley Road, Leetes Lane and Hansens Road - which someone described later on as "climbing Everest today!!" (check out the elevation table below). However, some hived off half way round and quietly missed the hills!! - well, its supposed to be fun isn't it?
Then it was back onto the noisy Wyong Road until we turned right down Pindarri Avenue and headed for the lake and lunch. At Bluebell park we had a big reception waiting as group 2 were already there with Jill and Trevor bringing, yet again (we are so grateful to them) the hot tea, coffee and biscuits. So cool to have both groups meeting up for lunch - what a sight, it was like having a party - there must have been about 40 cyclists all up, enjoying the winter sun. It was Bob's birthday so he got a very loud song with 2 groups singing for him!
Come time to leave and John's tradition was upheld as we lost all but 8 to come home with us. The others had various reasons to ride back in different directions. Now Paul F kindly volunteered to sweep. So off we went round to Chittaway and Heinz charged up the River Road at a top pace, like he used to ride around the Rhine (he told me that) and we diligently followed behind him - no one willing to overtake and cop the slight headwind - good on yer Heinz!!
Well, we all got back safely thanks to John's expert leadership particularly around Wyong Road and of course Warwick looking after us at the back end - thanks to you both and Paul F for his part after lunch. I was trying not to write a "book" this week so as not to bore anyone [Never!] but I just can't help it as it was such a glorious day out with like-minded people in my favourite winter weather. Top effort to everyone turning out today.
Irene
Coasters, 10.06.2016: Today we had a smaller turn out than usual - about 12 folks, despite the beautiful blue skies. There were some cheeky inferences that Doug wore everyone out on Wednesday!! Warwick had a little beauty up his sleeve today for a ride route up to Farmgate, so we tried to put it in place as best we could. However -the best laid plans of mice and men... Anyrate, we had a bit of a giggle to start with as Peter B somehow managed to rip his shorts from hem to waistband at the back and had two big flaps blowing in the wind behind him! So he was sent packing to change at home and we arranged to meet him at the co-op as we were intending to go to Farmgate for coffee today.
As Friday is a bit of a casual day, I was voted in to lead with plenty of helping hands for guidance - thanks guys. Warwick had the pleasure of wearing the pink hat at the tail end and did a fine job. We launched off through the secret little pathway opposite JD's down to the Co-op to find Peter B was already waiting for us, looking much more respectable!
Under Toukley bridge so we could get onto The Corso easily but we didn't go over Charmy bridge. Instead, we chucked a lefty to take us up to Bunnings, crossing the Pacific Highway into the garden centre. By the time we got here we'd hit alot of head wind and it wasn't getting any lighter. Next, through the lovely wetlands and around the backstreets of Hamlyn Terrace, reaching Warnervale Road and eventually Warnies' cafe gate to squeeze through - this was a bit challenging today as they they chained it up with a bit too narrow an opening.
Then onto the terrific little track down to Farmgate - the track was a bit rough to start with due to recent weather but soon evened out - we were lucky no-one came a cropper there. It was a pleasure to see Danny join us at Farmgate and he's very famous now with the girls who work there - they all recognise him, even in civvies. The staff are so nice and friendly and do a great job - such a pleasure to be there.
However, it was soon time to leave and by now the sun was lovely and warm. Our next step was a bit wibbly wobbly (you'll see on the map) but we ended up back on the roller coaster to home with no one getting lost - which was quite a feat considering me being a bit "directionally challenged". It was a team effort and Warwick did a stirling job at the back, keeping everyone in order, on a blissfully sunny day out with friends. Thanks to everyone for coming and being part of it.
Irene.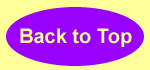 08.06.16 - The Milk Factory: Well, I thought I'd better "cough up a little furball" for Danny today!!
The ride calendar scheduled a 60klm ride today and 18 keen soldiers signed on, with Doug proudly leading the pack and Warwick generously volunteering to keep us tucked in at the end. We welcomed a new guy called Peter who lives on Philip Island, Victoria, up here on hols.
After such torrential rain over the weekend, alot of bike paths around the lakes were awash so lucky we weren't going on any! But the day dawned a beautiful sunny morning with some coolish Westerly wind to keep us on our toes (pedals!)
Doug gave a detailed briefing, well aware we had a new person not to lose and off we trotted from Peel street around the back streets eventually crossing Toukley bridge, onto Marks Road, River Road where we had our first puncture with Ken. John stopped to help him putting his hands in the dirty puddles in a healing manner for the ruptured tube!
After the usual stop at Wyong WC's, up to Tuggerah next, Enterprise Drive and the bracing hills of Kangy Angy - we seemed to be getting head winds all the way but Doug was very thoughtful and stopped for regular re-groups. Eventually, we got onto the lovely Old Maitland Road - a bit rough on the bones but nice and quiet and pretty. Shortly after all this pedaling, Ric had a slow puncture then got a 2nd one some time later but as is the culture of this marvelous club, no one is left on their own and there were enough helping hands to get him back on his horse again.
Finally, we got to the Milk factory where Trevour and Jill (Bless their little cotton socks), laid on hot tea, coffee and biscuits to us weary travelers. So after a lovely sojourn by the lively river, onward and upward to Hue Hue Road and Sparks Road where Doug apologised for speeding up - but he needn't really, cos we just got a lovely tail wind which carried us all along for a change. Next, we just turned into Minnesota Road when another puncture presented itself, in my bike this time.
By this time the whole ride was taking longer and longer but everyone kindly waited whilst I was put back together again - which was not exactly straight forward - thanks guys for the help. Not far from "home" now, down Wahroonga Road, Roller Coaster and back to Gorokan where Doug peeled off and John took the remainders back to the carpark - thanks John. Doug thought he'd shortened the ride by missing out Cobbs Road but we actually managed to clock up 70klms by the time we got back but everyone managed very well - good one Doug!
It was a terrific big day out and Doug did a fantastic job keeping us all in check, not losing anyone and Warwick too at the back - many thanks guys - and the sun shined all day.
Irene
PS from Danny - Marie and I saw the group 2 riders at the cemetery as we were coming back from Terrigal. There seemed to be about 20 of them, a jolly crew all enjoying themselves. Just been to Summerland Point, so good riding chaps! Hope to join you next week.
Well, nobody has given me a report, so I'll do my best, considering I wasn't even on the ride, except for the m/t.
Twelve riders fronted, in not too bad conditions, mainly, not raining. I think Doug was the leader, as he came in first. They went up LBD to Munmorah, I think, then around there and back. Heinz had a flat, which held them up, then his tyre was nearly flat again going back to Jenny Dixon, so not sure how he went. Karen's beautiful new bike, a Merida, gave her a flat leaving the Lakes Beach café, so I was able to give her a lift back to JDR in the Pajero. Unless anyone else coughs up a furball report that's it. Thanks for riding.
Danny
01.06.2016 - Ride then General Meeting - What a nice surprise to find Danny conversing with us at the start of today's meeting having just left hospital yesterday, showing off his new pacemaker! - good on yer Danny. You'll be back with the flock in no time.
Today's weather looked a bit dubious after plenty of overnight rain but 14 people signed on at Toukley Sailing Club for a ride with group 1. John D won the lottery to be "manager" and was determined not to lose anybody along the way. Well, he was very successful despite the tricky situation down WBD. The scheduled ride was to go down to Bateau Bay but the WBD had roadworks shifting car lanes across into the bike lane. But John executed a plan to keep everyone together at that point where we would all "take the lane" at the same time, so no traffic could squeeze through and knock us off! This worked brilliantly and we all made it safely to our regular stop at North Entrance.
By this time the day was brightening up and the sun trying to peek out. So we continued following the coastline, which is always a pleasure and looked beautiful today. On to Toowoon Bay for a brief re-group then into our final destination of Bateau Bay and turnaround point. At this halfway stage, we stopped at a great lookout hoping to see whales as some had already been spotted in previous days. Unfortunately, the whales weren't coming out to play for us today but there's plenty of time yet - it's only the start of the migration season.
After a bit of respite and chin wag, we retraced our pedalling and headed off along Swadling Street to reach Long Jetty and the bike path along the lake edge. What a lucky lot we are, being able to cycle around the ocean one minute then very quickly get to a cycle path around a lake, all in the same ride.
With lunch being provided and prepared for us by some dedicated members, we didn't hang around too long and swiftly got back onto WBD to head "home". Again with safety in mind, John planned for us to re-group at the Wyrrabalong car park, just prior to the roadworks so that we could negotiate the tricky bit as one big group. So I think he breathed a sigh of relief when we all got back safe and sound, no punctures or incidents, in time for our meeting. I neglected to mention that Doug had the all important job of sweep today which we were all grateful for - thanks Dougie and thanks to John for entertaining us whilst our lunch and meeting was being prepared. A decent total of 40klms was ridden and we didn't get a drop of rain! It was very much appreciated to get a hot drink and lunch on our return.
Irene