Tuggerah Lake from Toukley Bridge

Toukley and District Cycle Club Inc
Ride Reports and News
TDCC groups 1, 2 and 3, Skylarkers, Norah Head Coasters
Contributions invited - send to danny.oshea@bigpond.com
Navigation Bar









Next scheduled rides (more detail at Ride Calendar):

Wednesday Ride TDCC:
Group 1 - 8.45am for 9.00am at Volunteer Coast Guard car park, Peel Street, Toukley, UBD map ref 42 D9.
Group 2 - 8.45am for 9.00am at Volunteer Coast Guard car park, Peel Street, Toukley, UBD map ref 42 D9. Shorter and slower ride.
Group 3 - 9.35am from the same place.
Check here for away rides or changes for each group.

Regular Friday Rides:
Skylarkers - Fridays at 0900 at Jenny Dixon Reserve, Norah Head, for a faster ride of 60-80km.
Norah Head Coasters – Meet at Jenny Dixon Reserve, Norah Head, cnr Bungary Road & Park St, 9.00am Fridays – moderate pace, 35-50 km. Please check here for out-of-town rides.
The committee has organised a cycle holiday at Moss Vale for next autumn, 2019. Click here for details.
Click here to see notice.
Reports-
John, Irene and Carl - Skylarkers 15 February 2019
Five Skylarkers rocked up for an early ride this morning which was beautiful albeit a tad fresh (note Rick's long sleeves). Nice to catch up with some early Coasters prior to departure.
The plan was to head South on WBD to Toowoon Bay, cross over to the Long Jetty bike path (the lake looked so serene that early in the morning), back via Tumbi to our favorite Blue Bay cafe. Chris joined us there as he is post op! We spent a long time, happily putting the world to rights until we reluctantly peeled ourselves away.
Winging our way to The Entrance, Carl got a puncture and it was all hands on deck (except mine)! Rick pulled out his nifty little gadget for removing and replacing tyres instead of the old fashioned tyre levers and it was all done and dusted in no time. Back up to Jenny Dixon's in a timely manner and no Coasters in sight this week. I have to say, Skylarkers had a very social short ride today - only 45 to 65klm (Tony) and with top weather, we thoroughly enjoyed it.
Irene
Chris, Rick and Tony - Skylarkers 15 February 2019
Coasters crew at Lakedge Park, Buff Point, 15 February 2019
Warmish day, up to 27°C by lunchtime, breeze <5 knots, sunny. Col led us out from Jenny Dixon Reserve (JDR), down to Budgewoi then, after the requisite break, along the bike path to Blue Haven in the far west (of Budgewoi Lake). There were 18 of us, including an out-of-practice old guy (nameless) for whom we waited a few times. Had to be careful to set corner-posts for the tail.
Through Blue Haven and up the Pacific Highway to Doyalson where we turned left into Wyee Road, waited, then towards Wyee to Gosford Road. Then along the very quiet Bushells Ridge and Tooheys Roads back on to the Motorway Link, before carefully turning into Blue Haven Way. Soon after we arrived at our destination, Macchina Espresso, where we all had some delicious coffee, and discussed Ralph's nasty fall on the path outside the shops. Bleeding and bruised, but still riding, he got a lift with Paul from his place back to JDR to get his car. Then Virginia and I rode back to Lake Haven together, a very nice thing to do, seeing the SOFA guys going back the other way, maybe to the café.
Thanks for coming everyone, and thanks to Col for leading, and Daz for following. A very entertaining ride!
Danny
SOFA Ride 15.2.19 Pete, Mike, Rolf, Vivi, Dennis and I met at Charmhaven Nursery where we rode to Hakone Rd and Hiawatha Rd, then along the railway fence line which we then followed down along Wallarah Creek, stopping at several spots over looking the creek. We returned to locate another new track back toward Arizona Rd.
We then followed it down to the creek again, with a couple of creek crossings that had to be walked across. Finally to a couple of loops through swampy tracks only to pop out at a large water crossing.
We then returned to the nursery for coffee and a debrief. Approx total distance ride in bush 14km total from home 18.5km. Thanks everyone,
Doug.
SOFA Team - Doug, Mike, Dennis, Viv, Rolf and Pedro - 15 February 2019
Wed 13/02/2019 TDCC Grp 3 ride. Budgie and Lake Munmorah Loop ride.
A group of 12 riders welcomed the return of rider-friendly temperatures, smiles all around from our riders during the sign-on ritual. Our ride today took us from Peel street to Gorokan, San Remo, Doyalson, Lake Munmorah, Tall Timbers Road to Chain Valley Bay, back up Carters Road, then down to Elizabeth Bay via the C.C. Highway for lunch, then return to Toukley via the C.C. Highway.
Our riders today, in no particular order, were John L, Ann L, Steph, Peter B, Kevin, James, Trevor, Jill, Jenny D, Bob W, Darryl M and Darryl C. John was the ride leader till lunch time, Kevin took over after lunch, Peter was the sweep till lunch time, John took over after lunch to ensure Ann made it back to Peel street, Pete looked after James who was not that far ahead of Ann and John. Thanks to John, Peter and Kevin.
As usual our hearts were put into overdrive on the walk up the hill to Leonard Street. From there, John set a brisk pace to the lights at Main Road and Evans Road, East Toukley. For a change we all got through the lights in one go, without stopping, must have been our lucky day. We then set sail for Wallarah Park at Gorokan, the breeze was starting to pick up by this time, but still no real hindrance. On arrival at the park we were greeted by our new secretary, Steph, who had ridden from her home further south. After a loo stop, and a bit of a chit-chat, we headed along The Corso to San Remo, with the Southerly behind us we set a good pace, and before long we were navigating our way over the rickety foot bridge at Wallarah Creek. C.C.C. need to spend a bit of money or otherwise someone is going to end up in the drink sooner or later. Some of our riders walk the bridge due to the narrowness and unstable feel of the aluminium planks on the bridge.
We had a break at San Remo, where John gave us our next instructions. James, due to fitness concerns, decided with John's blessing to go to Elizabeth Bay via Budgewoi, while the rest of the riders went via the Blue Haven loop to Doyalson, where Ann joined the group. Kevin was a bit late leaving Peel street but caught up with the group at Doyalson. After a short rest at Doyalson, the group headed for Woolies at Lake Munmorah where they turned down Tall Timbers Road to Lake Macquarie (Chain Valley Bay). Ann carried on along the Pacific Highway, and met up with the group when they returned to the Pacific Highway via Carters road. From there it was all downhill to Elizabeth bay for lunch, where we met up with our friends from group 2, lots of chats between the 2 groups, with the past and present committee members giving Steph some help in her new role. Big Bob arrived with goodies for Steph's lunch, what a husband. Darryl had a large insect, about 25cm long, land on his back as he was sitting at the table next to me, it was called a Goliath stick insect, and it belonged to the species "Phasmatodea". I found it on Google. We had to be careful removing it as it had such a good grip of his shirt, we were worried about ripping off its legs.
After lunch we headed for home via Budgewoi. Jill and Trevor and Jenny were first to go, with Ann and John leaving last. Ann really rode well considering the ride time she has missed. J and T returned home at Budgewoi while the rest of us headed for Peel Street. While the southerly helped us on the way out, it was hard going riding into it on the way back, not as bad as on some other occasions.
The ride was about 36 kms, we climbed around 300 metres, the breeze was around 45km/hr, the temp on average was 26°C, the speeds varied from 16 to 18km/hr. Thanks to all our riders for their participation.
James
G2.0i group at JPR - Wednesday 13 February 2019
A huge collection of bike riders assembled at Peel Street this morning, at least 35 I reckon, about 18 in Group 2. Weather was mild (23°C) with a breeze of 15-25 knots S-SSW. quite strong when you're on a bike. The sky was cloudy and bright. Barry led our group and Doug and about 10 others looked after each other at the back.
Warwick, on his leccie bike, suggested we should make the ride longer and harder, so instead of turning back at Munmorah, we rode up the dirt link road to Kanangra and came down the SRA hill. The ride was a bit short anyway. We started off going up The Corso and around Blue Haven, where Baz managed to find a steeper hill up to Roper Road. While we were up there, we saw Col in his car going past.
We then rode up the Pacific Highway to Tall Timbers Road and into Josh Porter reserve. from there up Mulloway road and up to Kanangra Ave and across to Blue Wren Drive. After a short break we flew down the hill to Lizzie Bay where we had lunch, with the little shop being very handy. Soon Group 3 arrived, somehow having taken longer going the short way, so we chatted to them for a few minutes before we took off home. I saw Bobby Di and George heading off, so I followed them, but never saw them again. Christian was the only one to catch me, so I sat in his slipstream till we got up to Main Road where I got away from him, sighting him at the bridge where I waited for him. I waited a few minutes here and there, but nobody else appeared. We did see a few Group 1 riders winging their way back to Budgewoi, eg Tony and Rolf, and somebody whom I forget.
Thanks Barry, and to everyone who came out on such a windy day, well done! For another picture, click here.
Danny
Very windy conditions at Toukley bridge 13 February 2019
Morning tea with Karen at La Macchina Espresso, Northlakes, San Remo, NSW - 8 February 2019
Twenty-three riders gathered at Jenny Dixon Reserve at 0900 for our usual easy coffee ride, while the Skylarkers met there earlier for their much harder attack on Patonga or Upper Mangrove Creek or somewhere. Dave F led the ride, and Warwick stayed near the back. Conditions were hot and muggy.
It's a large group, so we were restricted on crossing main roads, or fronting up to a small café, so we picked La Macchina Espresso at San Remo, a good choice as they always give good service, have plenty of seating, even if it is only a small metal stool and an upended cable spool, and it's not far from my place.
Everybody was keeping up along Lizzie Bay Drive (LBD) to our usual stopping spot, then up the hill towards the highway. Before we got that far we turned left and headed down to the beautiful Lake Munmorah for a toilet stop and rest. Then along the bike path towards the end, but at a chicane Paul fell off his bike onto the grass. Not hurt really, just scratched his face on his sunnies. We had our First Aid kit and our qualified operator, Ralph, so we soon had those sunnies fixed and were on our way.
Up to the highway and down Tall Timbers Road, for another pitstop at JPR (Josh Porter Res.). With a north-east breeze behind us we were soon at San Remo and heading for coffee. Mike was there to meet us, not riding due to medical issues. Ralph had left us after Paul's spill as the sight of blood left him feeling a little queasy (fake news). With 22 bikes and 23 customers, we had the place surrounded, but the pleasant staff did a good job with the orders.
Thanks everyone for coming on this ride which for me was 37.7km and up to 50km for Pedro, somehow.
Danny
In case you missed it, the president's report on the AGM can be seen here.
Plenty of help on hand after Paul crashes at the chicane. Coasters 8 Feb 2019
The main event this morning was the annual meeting and the AGM, but first - a quick ride there and back for the three groups. As leader of G1 I can only report on that ride.
Quite warm and a few clouds, with a slight breeze from the SE to cool us down, the weather was perfect. Off down to the Toukley Bridge and on to Wyong for a quick pit-stop, then back up Pollock Avenue to Figtree Blvd and Minnesota Road, at quite a good speed. There were no slackers in this group, even newbie Jo Hayes managed to keep up, being about 45 and a tri-athlete. Our average speed was 20.6kmh, leaving me exhausted by the finish. Down through the Warnervale Wetlands and up to Arizona Road before heading back to Peel Street via Moala Pde and The Corso. A good brisk ride, thanks guys for pushing me along.
Back to the meeting, and while not wanting to pre-empt the president's report, I can say that Ralph was again elected to that position unopposed, Barry is our treasurer again, and the new secretary is Stephanie Ferguson, replacing Warwick who has done a wonderful job during his term. Committeemen are Paul Flack, Dave Fuller, Ric Stevenson and Margaret Latham. Virginia has done a good job during her 3 years on the committee, so thanks to her.
Thanks to the 50 people who attended - we are a strong club and running along nicely.
Danny
On a great day for riding, 12 keen enthusiasts turned up for our ride around Budgewoi Lake, prior to the club meeting, the reason for the shortened ride. John was the ride manager, and Kevin was the sweep.
Eleven spritely riders arrived on time at 09:00hrs for the ride. The riders in no particular order were, John, Kevin, Steph, Darryl x 2, Jenny x 2, Jill, Kerry, Bob and James. Kerry mentioned that Jenny was her sister. At first, I thought she was joking, but on closer inspection it was clear they were sisters. They normally ride at a higher grade, but decided to have some bonding time together, and allow have more time to chat with each other, which is easier in group 3. Especially as Jenny become a Grandmother the night before.
We were lucky in that the warm weather was tempered by a slight NE breeze, enough to cool us down, but not hinder our progress. After walking up the hill to Leonard Street, our hearts were beating at just the right pace for us to start the ride. John set a nice pace to Aldi and further to Slade park at Budgewoi, where we had our first pit stop. On the flats we were riding at around 17km/hr, but down the hill on the CC Highway we hit around 40km/hr, then 30km/hr on the flat, not bad for group 3. On arrival at Slade Park, Jill left and returned to Toukley to help organise morning tea, thanks Jill.
The remaining 10 riders then left for our next stop at Wallarah Bridge. Most of the ride is relatively flat, except for the section past where the Castle used to be, the short nasty incline had yours truly's heart flapping at 150 BPM. Some of the other riders also mentioned the same readings, amazing how the heart adjusts in just that short distance.
Thankfully John decided not to do the Blue Haven loop to Aldi, so we returned along the Corso to Gorokan's Wallarah Park. James and Kevin had a drinks break along the way, and started a chat forgetting about the other riders, John was soon out looking for us, and put us on the path to Gorokan, from where some headed back to Peel Street, and some directly to the church for the meeting.
The ride was about 27kms, the average speeds varied from 16.5 to 17.5, the winds were slight, and the temperature varied from around 24-28°C, elevation was around 170 metres.
A new committee was selected at the AGM, as you can read about elsewhere on our web page.
James
Batto Bay - Coasters ride - 1 February 2019
What a lovely morning, compared to yesterday, with a cool change sweeping in leaving us with cloudy skies and a 15 knot southerly of 22°C, wind chill included. Better than Massachusetts (-50°C). Fifteen riders with Pam leading us.
Get the hard part over first, heading south into the breeze, a re-group at North Entrance, then through the CBD of The Entrance (T/E) and on to Toowoon Bay for a quick break and our first photo.
Then continue to Batto Bay to our favourite lookout, where instead of whales we found a pod of Eels, Parramatta Eels to be exact, coming to the beach for a club workout. Very fine specimens of the species they are too, as you will see from the photos. Paul engaged them in conversation, as he speaks NRL.
Back to the lake path and finishing up at DCE Café where we all had some sort of coffee and a good chat. Hats off to the waitress who did a good job under trying circumstances (another table full of 15 demanding customers), thanks Love!
Back on the bike for the trip home, assisted by the now beautiful southerly. My total trip was 51km, riding from home, and Karen, who did the set ride, did 37.5. Diane Bobby, on her e-bike, went up Crackneck while we talked to the footie players, and did 56km.
Thanks everyone for coming, what a lovely ride! Photos are here.
Danny
SOFA Ride 1.2.19 - Charmhaven Nursery was the start of the ride for Pete, Mike, Keith, Rolf, Dennis, Mitch and Doug. The plan was to casually ride around the tracks of Charmhaven, I say "was" until 6km in, Doug broke the derailleur and mangled it in the wheel, oh well, I'll walk back. The remainder continued until they met Wallarah Creek where a few mud holes lurked and Pete came unstuck and had a mud bath and lost some skin. Dennis also tried the same trick but managed to step off his bike to remain dry and clean. Ahhh, the agility of youth!
Then Keith had a puncture which had to be repaired, so back on track, some times the right track, sometimes not, to finally finish up in the Nursery Café for a long awaited coffee. Dennis and Mitch left early. The rest settled in with Doug and then Sue came to the rescue to save Doug a long walk home. Ride distance approx. 12.5km. Photo - our "Tough Mudder" (See report on Club FaceBook Page here).
Doug
Twelve Riders turned up at Peel St. for our weekly ride, very warm and humid conditions. The riders were Viv, Col, Chris, Keith, Ric, Tony, Nige, Carl, Jo, Ray, Kerry and myself.
Unfortunately Ralph could not take the ride, due to his injury and asked me to help out, no problems. So it was up to Main Rd. Toukley, and down Budgewoi Rd, onto Lizzie Bay Drv, our usual recovery spot, then up to Highway and down to CVB Rd. and a quick regroup then onto J Porter Res. Before we got there we lost Ray and Kerry, who was our sweep. I sent the others on to JPR and was going back when they turned up. Unfortunately Ray's chain had come off, so we were off again to JPR. I arrived and everyone wanted to know where Nige was. I just got off the bike and my phone was ringing - Nige. He went back up to Highway, someone told him there was a rider missing. I told him we were all here, a bit of a mix up. All good, we met him on Tall Timbers Rd then up to the Doylo then down to the lights and onto the Link Rd. We decided to alter the course a bit and do a lap of Blue Haven and onto the bike path and lunch at the Anchor Cafe at Budgewoi. Unfortunately Keith got a puncture just before we arrived, after a quick repair it was relaxing time, with good coffee and eats.
Everyone enjoyed the ride, it was humid, but enjoyable ride was approx. 45km.
Thanks everyone for coming and a big thanks to Kerry for looking after the tail.
Paul F.



View to Nobbies Head from the kiosk, G2.0i ride - 30 January 2019
Starting at the Belmont Rail at 8.45am, 17 riders, at least, arrived for a popular ride out-of-town up the Fernleigh Track. The ENE breeze was minimal for our ride northwards, lifting to a nice 10 knots for the trip back down the track, according to Seabreeze.com. Weather was warm and humid, but the ever-present breeze made it quite pleasant, as long as we didn't stop for too long. Warwick led the ride, and Rolf did the tail.
I should mention at this point that Rolf rode from home, and back, probably about 110km, a good effort especially in the very warm temperature going back. Rider of the Week!
Group 3 also came on this ride, and we saw them a couple of times at Nobbies. It's a very interesting ride up the track (I saw Kurt Fernley coming down) and through the streets and along the Throsby Creek. There have been a few changes even in the few weeks since I last did it. The coffee from the kiosk at Nobbies Beach is delicious, and so are their raspberry muffins.
The run back along the Track was invigorating, with the tail wind. A very pleasant ride, thanks to all who helped, esp. Waz and Rolf.
Photos of the ride are here.
Danny
Six Skylarkers rocked up early to beat the forecasted 37°C. Our default "hot day" ride is always "stick to the coast, up SRA then Crackneck".
Spotted a resplendent Col first up, on his way to Coasters.
What a good choice of route we made because we had cool breezes all the way except for ascending Crackneck when we go too slow for a breeze![And the hill is in the way!] Always worth going up there for the view, breezes and I notice a new little kiosk caravan type thingy up there too today. Descending from Crackneck, we just floated nicely into the Blue Bay cafe (top spot) which has a decent sea breeze.
A steady ride back up WBD (using Dave a bit) meant we all enjoyed a cracking outing today! We got back in time to see Graeme and Merrilyn plus Darryl at Jenny Dixons. 83klms for Tony and Dave, 75 for Rick and low 60's for John, Chris and myself. The average temperature for us was only 26°C in the end - very pleasant. Thanks Rick for the loan of this photo! (Click here.)
Irene



Friday 18 January 2019 - Dave and Daz at Buff Point, Lake Budgewoi
A hot day was expected, but a cool sea breeze kept things nice. Thermometer 30°C but felt like 26°. Paul took us on a short ride so we didn't get too hot, just around Budgewoi Lake, normally 23km, but riding from home it was 35-40km. Conditions were excellent, sunny and breezy, with plenty of welcome shade from the trees which grow in this area.
So about a third of the way into this ride we reached our target café, North Lakes, at San Remo. Well worth the visit as they make very nice coffee. We noticed that Merrilyn has a new haircut, short and very cute, inflicted on her by our mate, Debbie. Well done Deb!
On our way back to the start (though most people rode straight home) Ralph had a nasty fall on the long wooden bridge, taking his hand off the handlebar to point out some dog-scheidt, and hit the rail, smashing his two carbon drink holders and injuring his wrist to the extent that claret appeared. Dogs 1, cyclists 0!
Everybody scattered as we reached Budgie, with only me and two faithful servants reaching Main Road together. Linda soon peeled off (Peel St, gettit?), and Dennis went via the Wally Club, leaving me to find my own way back home. Thanks all you people for coming, a good turnout on a hot day and very enjoyable. Cheers!
Danny
Some more very nice photos are here.
Resting at DCE on a hot day - 16 January 2019
Despite a very hot day being forecast, dozens of riders turned up at Peel street for a ride today. Eleven of them were willing to come on an adventure with G1, with me leading, around Tuggerah Lake, with an excursion to Toowoon Bay for coffee.
Fortunately there was a 5 knot easterly breeze which kept us cool for most of the ride, no matter where we were on the lake. Only the stretch back home from Gorokan was very hot.
The usual route via Toukley bridge and Tuggerah was taken, with a stop at Blue Bell Park, among others. Pressing on, amazed at how beautiful it felt with the sea breeze, we finished up at the designated diversion spot to Toowoon Bay. A vote was taken as to whether we should go up the hill to Batto Bay, or just keep on to The Entrance (T/E), and five guys decided they had appointments to meet, so they hared off home straight away, while the remaining 6 of us rode to DCE at T/E CBD.
We ordered a range of beautiful drinks at DCE, and they all looked delicious, except maybe for the long blacks, but the iced coffee, lime thick shake and berry magic, and the mocha, all looked fit for royalty.
Heading home up Wilfred Barrett Drive, everyone else decided they could just go straight home via Budgewoi, so I took the bike path back to Evans Road, and I didn't go back to Peel street either. I had a good rest at the beautiful Vietnam Vets garden next to the Toukley Bridge, before I headed off up the hill to Lake Haven. 58 km for me, and over 60 for Di and George, and Rolf if he had Strava. Thanks for coming everyone. A lovely ride which smashed the hot day(32°C) away!
Danny
For more photos click here and here.
Skylarkers had a "blow-in" today - Phillip Boon from the Monday Newcastle rides who knows us all anyway! Also, we're still managing to cling onto Carl. We decided to show Phil some of the countryside around here so chose Nigel Smith's ride of Jilliby and Dooralong (still without Nige!).
An overcast sky meant we were not too hot but it was cooler to keep moving anyway. So, along the rollercoaster out to Hue Hue then left into the lovely Dicksons Road with all the acreages, green rolling hills and animals - what a delight riding out here. When we hit the T-junction of Jilliby Road, we decided to turn right up to Dooralong - no traffic whatsoever. In fact, there was very little traffic once we were out of Wyong. On our return, our chosen cafe was The Glee where we sat inside with good fans and a small air-conditioned unit - nice atmosphere inside.
The trip home from here got cooler, was fairly short and quick with Carl and me doing 72klms, Rick and Chris (starting from The Entrance) doing 80klms and Tony doing 91klms alongside Phil who parked at Tony's joint. Phil reckoned he'd climbed up 30 hills today - so I reckon we could all say that too!! A good fun ride was had by all even if some were a little tired by the end!! PS, I stole some of these photos from Rick - thank you. Photos are here.
Irene
On a warm (27°C) cloudy morning, 27 riders swarmed Jenny Dixon Reserve for an easy coffee ride. Margaret L was our leader, with Waz the tail gunner in his electric turret. Thanks Margie and Waz. Richard hived off early as he had his own ride planned, but it was good to see him again. Pam kept the young family represented.
Over Toukley bridge headed towards Wyong, and along Marks Road, where we confronted the worst driving, an idiot in a big ute blowing his horn and driving over roundabouts to get past. Needs a lesson in the road rules, and a life membership of psychology therapy. Then a women sees how many of us there are and backs out onto the road right in front of us. Somebody else also upset us so we expected a bad day. Where are the police when you need them? On River Road, Wyong, waiting for us, that's where. We remembered them being there last time, giving free lollypops, so we had a good laugh about that. Then Ralph came swooping past us, and the cops pulled him over, so funny! Blew zero, and got a lecture about crossing the double line. Glad he wasn't wearing his Polite Vest!
Up the hills through Watanobbi and on to Macca's North Wyong for coffee, feeling pretty warm and thirsty by this stage.
Coffee finished, we crept through the bike path across the highway and into the Pioneer Estate. Turned left at Figtree Blvd and continued on for miles till we got to Sparks Road, then made our way down through the wetlands to Arizona Road, where I left to see my mechanic. For the group, a long ride back to Norah Head in the hot sun, though I'm sure a few more went straight home like I did. Such a luxury, after doing that section before the start. They went back round the top of Budgewoi Lake, clocking up 50-odd kms, compared with my economical 43km.
Thanks to everyone for coming, such a beaut ride. Well done!
Danny
Bar Beach. Debbie's son Jacob rode with us - 9 January 2019
An away ride today, Blacksmiths carpark, next to the Swansea channel, up the Fernleigh Track to Bar Beach and return the same way. Paul led the ride and Warwick swept us up, thanks you guys! Conditions were perfect, if somewhat warm by the time we got back, sunny, 5 knot westerly changing to a 10 knot easterly soon after nine o'clock, so always from the side.
It's a bonza ride up Fernleigh Track, then through the back streets to beautiful Bar Beach. Everybody was there, having a beaut swim or surf, and enjoying the holidays. We had coffee and stuff at the nice little café there, trying to keep out of the sun.
Then back the same way to Adamstown and up the track, then down again, to the Belmont 'rail' and back to Blacksmith's. We did have trouble crossing Glebe Road in Adamstown, it was so busy. I thought Tony had ridden from home, but, no, only from Caves Beach. Rolf was the one who rode from home, Buff Point, so that would have been well over 100km! Well done Rolf! For the rest of us, 55km (67 for Tony) so good on us too.
Thanks for everyone coming (17 of us),we represented ourselves well.
Danny
Another photo here:
Looking north on Bar Beach, 9 January 2019
Skylarkers
Six lucky ducks arrived for a Skylarking ride at 8am today, trying to beat the heat. Out to Wyong, Kangy Angy and Footts Rd with noticeably very little traffic. When we turned left at Mingara heading towards the ocean, you could feel a lovely cool sea breeze and we never got hot after that.
Just prior to arriving at that gorgeous Blue Bay cafe, Tony had close shave with a door. Only due to his quick reaction and good bike handling skills, he didn't fall off but the driver still felt we all needed to be abused!! After our R and R, we rolled around through The Entrance which was an absolute delight with a cool Nor'easter and so many people out in the water fishing, swimming, paddling etc - such a lovely sight. Onwards and upwards to WBD where Cindy drove ahead of us sweeping up all the glass - there was heaps there this morning when we drove past. Tony did 85klm, Rick and Dave 73 and we did 65klms. An enjoyable time spent with our "bike buddies".
Irene

Happy Skylarkers at Blue Bay, Irene, Dave, Carl, Tony, Chris and Ric 4 January 2019


Coasters
Twenty-one riders signed on at Jenny Dixon Reserve (JDR) for today's short ride (given the hot conditions) up through Budgewoi and Lizzie Bay to the famous Josh Porter reserve in Chain Valley Bay South (CVBS). Straight back up Tall Timbers to the hwy then all the way down to San Remo shopping centre where we had a delicious m/t at the La Macchina Espresso, which as it happens is what I call my bike. As always we were well looked after by the gracious mein host. As we sat there, Wayne, who previously ran the Lakes Beach café, sat down with us to bemoan the loss of such a fine dining establishment (yes, I'm still talking about the Lakes) and how it's all gone to rack and ruin since he left. We have to agree with him.
From there we all headed for home or the JDR, not a moment too soon given the temperature was already 29°C when I got home. Even though short, it was a fine ride with a wonderful group of blah blah blah. Thanks for coming everyone. Cheers
Danny
Five Skylarkers gathered today at Jenny Dixons under cloudy threatening skies. No need to worry though as it was perfect cycling weather in much cooler conditions. Terrigal was the chosen destination- a shorter than normal version - straight out and back. Our favorite cafe was closed for a private function so we went back to our old regular one with the gorgeous view. It was quieter with plenty of room in there today as we were so early for once! Two cakes were purchased today to reflect the festive season - I wonder who ate that mud cake! Glad to say there were no dramas just a cool ride with cool buddies and we're still managing to cling onto Carl who's doing really well and enriching our little group.
Have a safe and Happy Christmas to everyone in the club. To see photos of the Skylarkers, click here.
Irene
Coasters in Roper Road, Blue Haven - Carol, Dennis, Ian and Paul at front. Friday 21 December 2018
Overcast, windy (15-20 knots SSW), but warm and free of rain, thirteen riders assembled with five Skylarkers at Jenny Dixon Reserve (JDR). Ian volunteered to lead the ride, and Paul did the follow-up, while I rode shotgun for Ian. The Skylarkers were headed for Terrigal, to make the most of the big headwind, and their report will be above soon.
With a beaut tailwind we rolled down to Budgewoi then up Lizzie Bay Drive to the highway. So far so good! Then into the wind all the way back to Blue Haven Way (Aldi). Then along Roper Road towards the hwy to Colorado Drive and down to the river before scooting into the shops for morning tea at La Macchina Espresso. They are very nice people there and we get well looked after, and the coffee is excellent. A mean and lean bunch, we only ordered one bit of food between us, but 13 cups of hot drinks.
From there it's only 3km to my place, so off I went, while the others rode back over Budgewoi Lake to home or JDR. Only a short ride (36km) but very pleasant and not too hard. Still, 300 meters of vertical for me. Thanks for coming everyone, have a wonderful Christmas and Noo Year and I'll see you next year sometime.
Danny
For another picture, click here.
A cool morning overcast condition and the threat of light rain welcomed us at Peel Street this morning. Nine riders signed on for Ride 1, David F, Ralph C, Ric S, Tony K, Carl S, Nige S, Kerry F, Viv, and yours truly. Our destination Mannering Park and return.
Our usual start past Aldi, Main Rd, Budgewoi Rd, where we picked up Col Fowler much to our surprise, who was waiting for us at Budgewoi Bridge. The pace slowed down a bit for Col who guided us under Charmhaven Bridge and up to the top of the Highway, where he left us to ride home. It was great to see him back on the bike and not over-doing it. Back to the ride, down the Highway right at the lights and up pass the Doylo and a good ride to Rutley Rd, a quick regroup and onto Mannering Park where we had a nice break, pit stop and plenty of good stories. Back on the road and I was little bit concerned about about the intersection at the end of Rutley Rd. Onto the Highway, but as it turned out it was great with all the riders crossing straight across together. Well done everybody. As we started off again, Viv got a puncture, it wasn't long before she was back on the bike with David showing his experience with repairing punctures. Back on the bike and then the rain started, so we decided to cut the ride short and go straight to the Cafe at North Lakes for Coffee, where we dried out enjoying our Coffee.
After a very refreshing break, we all made our way back home, some went via The Corso and others went back on the bike path back to Peel St. I think everybody enjoyed the ride, apart from the rain, we had a good ride of about 50Km. Thanks David for looking after the rear and thanks to all the other riders for coming.
Paul F.



Rough conditions on Tuggerah Lake - 19 December 2018
Overcast sky this morning with rain threatening, but not many of us had jackets as it was quite warm. Margaret L led the ride, and Doug rode tailgunner. About 16 riders attended this ride. There were lots more in Group3 and a few in G1. So probably about 30 riders all up. Sorry for the vagueness, but I forgot to commandeer the sign-on sheets.
It almost rained most of the time, but not quite, so we were justified in our optimism. Whenever it came down a bit hard it soon eased off. Wind was 10 knots southerly.
We kept up a good pace, leaving the back markers way behind, but we always stopped and waited patiently for them. Bernie left the ride early about halfway through. We rode via Marks Road to Wadalba then up Minnesota Road to Sparks Rd then through the Warnervale Wetlands to Arizona Road before crossing the Pacific Highway at Bunnings, Lake Haven, on our way to the Charmy Bridge. Despite the dampness on occasion, we all felt warm and fuzzy as we got closer to our coffee destination viz The Ark Café at Norah Head.
While we were there, Group 3 arrived, having left 35 minutes later than us, and they kindly invited us to their m/t where they had birthday cake for two special members, Jenny (60), and Frank (70). Nice of them to share with us, and delicious cake too, I think compliments of Anne L. While we were there, Merle popped out of her house to meet and greet us. Lovely to see you again, Merle.
After that we all headed home with distances ranging from 37km basic, to 62 for Chris at Wadalba, and 52 for me at Lake Haven. Thanks for coming everyone, for an enjoyable if slightly damp ride. Group 1's report is above this one. Their Strava records show they went to Manno and all got back safely with enormous miles ridden.
Danny
Skylarkers at Catherine Hill Bay, irene, Dave, Chris, Tony and Ricardo
Five of us came out to Lark about today. Belmont was the chosen destination but we had 2 punctures en route - myself and Ricardo! As usual, there's lots of glass and rubbish along that highway. Our favorite cafe was closed so we back-pedalled to old faithful Marks Point post office. A good rest was had there when we decided to return via Catherine Hill Bay. Such a beautiful spot although Ric and I reckon there might be a few extra hills that way. Ooh, it was hard work getting out of there!! However, Dave is very good at retracing his steps to give the back struggler a bit of "encouragement"! By now the Southeaster was blowing in our faces but it made it a bit cooler and not so sticky. 68klms done by all of us and not a spec of rain to be seen! A good solid ride with good solid mates!
Irene
Ralph leads the Coasters through Lake Munmorah suburb, 14 December 2018
A warm muggy cloudy morning with moisture in the air, but not on us. Twenty-two riders, with Ralph leading, and Doug trailing, on a mystery tour.
A very enjoyable ride, with plenty of hard bits (my elevation gain was 442 meters), mostly the same ride Group 1 did on Wednesday, apart from the first bit. Turning off Lizzie Bay Drive at Acacia Road, Lake Munmorah, just before the highway, down to Dianne Avenue and along the lake front, out onto the hwy and down to Tall Timbers. Then virtually the same ride, although not many of us today were in G1 on Wednesday, so it was new to G2 and 3. A good speed with my average speed 18.5 (20 at Lakes), and my max 53.6, presumably on the way down Birdie Beach Drive.
After a good spin back along Lizzie Bay Drive, we stopped at Lakes Beach Café for a break. Coffee is nice, but the management needs to attend cafe school to learn some basics. Like how to make a smoothie, or a milk shake. Everybody scattered after m/t, with some heading back to Buff Point, some to Jenny Dixon's, one to Peel street and the rest straight home. Thanks for coming everyone, a great ride, thanks to Ralph and Dougie.
Danny
The Coasters at Josh Porter Reserve in CVBS, 14 December 2018
Keith, Rolf and the crew at Edgewater Park, Buff Point, 12 December 2018
There are signs that my brain is deteriorating. I told Doug yesterday that I couldn't ride today as I had a medical apptmt, but it's in the afternoon, so I came to Peel Street. But I forgot about the 9.00 o'clock start, even though I've been reminded every time I look at the program. Never mind, I got there just on time (8.58am) to lead the G1 ride. We had ten starters at this stage, but picked up a few more on the way, finishing with 13, the perfect size.
As most of us were Skylarkers I had trouble keeping them under control, but they're pretty good really. We were heading for Chain Valley Bay North (CVBN), so I led the group up to Main Road, Noraville, then to Budgewoi, then right around Budgie Lake to the Pacific Highway at Blue Haven. From there straight up the highway to Doyalson, a novelty for some, but it's the way I always go on my own.
Continuing straight up the hwy to Tall Timbers Road, then down to CVBS for a break at Josh Porter Reserve, then continuing north to CVBN, Mulloway Road, Link Road track to Kanangra Drive then back to the hwy. After waiting for the lights we just crossed straight over and didn't stop again till the road at Lizzie Bay next to the shop. Although this was our precribed lunch spot, everyone wanted to go to The Anchor in Budgewoi, which we did, and very nice it is too.
Nearly everyone went home from there, just four of us heading back to Noraville, even Carl disappearing then. Somehow I lost them coming out of Budgewoi, and Irene was the only one who caught up with me. Keith was never seen again, so I hope he's alright. That's him in the photo above if you see him on the streets.
So then I dropped Irene off at Peel Street, and made my own way home to Lake Haven, clocking up 56km in the process. Thanks for coming with G1 guys, a good tight ride, except for losing everyone at the end.
Danny
Having a pit-stop at Edgewater Park, Buff Point. Friday 7 December 2018
Twenty riders came to Jenny Dixon Reserve for today's Coasters ride in a big figure-8 around Budgewoi Lake and as far as Johns Road, Wadalba, before we settled on the Charmy nursery café for our coffee stop. Paul led the ride, and Doug sat in the rear turret.
Conditions were warm and windy, 10-15 knots from the north-east, so quite manageable. We lost a few on the way, like Moonie at the Charmy Bridge, Dennis on Wahroongah Road, and Kerrie kept going down Moala Parade for an early finish. A happy chatty group with the accent on socialising. About 42km all up for the standard ride, but a few somehow made it longer, looking at the Strava table above. We were hoping for young Col to meet us for m/t but apparently his nurse let him down, so we didn't see him. All the best anyway, Col. We're thinking of you.
Thanks everyone for coming. A very enjoyable ride. Photos are here.
Danny
Six Skylarkers rocked up to J Dixons this morning including Carl returning for a 2nd episode. The new cafe at Blue Bay was the chosen destination- never mind about the route or the ride! As it was, we had a very "cool" ride via Wyong station, Footts Rd Palmdale (gorgeous place) then the Davetrain along Enterprise Drive. Dave copped all the headwind but we all know he can handle it! No stopping till we got to Blue Bay where we tried out John Daley's recommended cafe and wasn't it excellent! Full shade, sea breeze and lovely ambiance with nice coffee and many enticing flavors of milk shakes, smoothies and cakes! We didn't want to leave but the Davetrain managed to pull us back up WBD- well some of us anyway!! Just stunning weather to top off a perfect ride with great mates. PS there's an angry lady residing at the top of Kangy Angy hill where we all stop to rest!! Today's photos are here.
Irene
Dennis at the lookout, Batto Bay, NSW, 30 November 2018
Coasters - On a glorious morning twenty-six coasters assembled at Jenny Dixon Reserve (JDR), Norah Head, for a spin down to Batto Bay, with our beloved Pam at the front, and our equally popular Wazza looking after the back end.
Waz has his own e-bike now, so he and his wife Robyn are on matching motors. Which is good as we don't have to worry about leaving them behind any more. Pam recruited a couple of us strapping guys to ride point (at the front) for the first section to clear away fallen timber on the roadway on Wilfred Barrett Drive (WBD). Presumably everyone has just been riding around it on to the roadway for the last few days.
A slight breeze (5-10 knots) was in our faces on the way down (SSW), changing to SSE to keep us fully pressurised with oxygen on the way back. See Seabreeze.com. It was an enjoyable ride down to Batto Bay, via The Entrance CBD, and via the bike path back to The Entrance for coffee at the DCE café.
It was a good spin on the way back up WBD giving the more competitive riders a chance to show how fit they are, or not. We westies peeled off at the new bike-path and headed towards points west, from Noraville to Wadalba, with our total distance ranging from 38km for the JDR starters, to 61km for Chris at Wadalba, and 51.5 for Lake Haven residents. Saw the Skylarkers returning from Jilliby on the Toukley Bridge.
Overall, a beaut ride, at a cracking pace. Thanks to everyone who came with us. Next week the Xmas party. More photos of today's ride are here.
Danny
Skylarkers started at JDs again today which was great to catch up with the Coasters Crew. We were lucky to have Karl kicking along with us for his first time. This made 6 of us with John leaving for an appointment after 35 mins. So we decided on Nige's ride out to Jilliby. Gorgeous weather, green lush scenery and alpacas, until Tony Kelly elected to give us a break after 27klms, by adopting a puncture! He had it sorted in no time so "no rest for the wicked" and onto the Milk Factory for coffee. After a nice long rest and rehab, we made our way back along the River road, Rollercoaster, spotting some Coasters returning from their ride along Toukley Main road. 79klms for Tony, 72 Rick, 60 for Karl and me and Dave 84. Enjoyable ride with very little traffic and even the Milk factory was quiet. Thanks Karl, for coming along too. Also to Nigel Smith for giving us this special ride which we all love so much. A beaut photo is here.
Irene
If you're reading this today you will know that the weather conditions are shocking, with all the adverse elements present. The radio news said motorcyclists and cyclists should beware of slippery conditions, and with the strong winds due later, riding is inadvisable. So reluctantly I decided not to take Group 1 out on a big ride today. But some of us have to turn up just in case, so Doug, Pedro, Dave, who was due to lead G2.0i, and John D arrived at Peel Street to discuss the weather.
Having determined that no-one else was mad enough to come, we adjourned to the Gorokan Bakehouse for coffee and a bite, and continued the discussion about the weather, New Zealand, our health and other cycling related issues.
News reached us that two of our mates are in hospital, viz Chris, Irene's hubbie, had a thyroid enlargement, and other alimentary canal conditions. Chris had his excess thyroid extracted, so I hope he's better now. The other patient, still in hospital, is Col, who has pneumonia in a lung, so a few of us, Ralph, Paul and I, visited Col in the Wyong Hospital this morning. Col is alert and looks OK, but he is in a lot of discomfort and pain, from having one of his lungs full of fluid, and being unable to breathe properly. He had a visit from a cardiologist, standard procedure for an 80 y-o with pneumonia, but the Doc declared that Col had the best heart he's ever seen in an octogenarian, and said that he wasn't needed here. As the condition is an infection, anti-biotics are indicated and we will have to wait and see how Col's condition progresses.
His daughter and granddaughter arrived to visit while we were there, so we bikies left them to it. Good luck, Col! Hang in there!
Danny
Chris, Ric, Tony and Irene at Yarramalong café Friday 23 November 2018
What a wild windy day we had! Tony, Rick, Chris, myself and John who joined us to Wyong where he turned around back to home for a prior engagement. Starting at Jenny Dixons today due to a 'Kenny no show', we decided to do Yarramalong and hopefully hitch a return ride on the howling Westerly. Ok, it was a little "tuff" going out but with a "steady as she goes" attitude, we made it. Lovely and green and we spotted some miniature horses looking strangely at us. Not many other customers out there but we got a nice friendly beep from Nige on his motorbike. We really enjoyed an extended break and looked forward to being blown home. We had a terrific ride back till we got to River Road where the wind just swirled in all directions. Skylarkers are a tough mob and Tony managed 94kms, Rick 83 and us two 75. So glad we ventured out and got our exercise despite the scary winds!
Irene



Budgewoi Lake, 30-40 knot NW wind. Friday 23 November 2018
A huge wind from the west was today's main feature, otherwise nice with sun and cool temps. Paul led us out from Jenny Dixon Reserve at Norah Head down to Budgewoi and up Elizabeth Bay Drive (LBD), except for me as I had a flat before I even started, but I had ridden from home. I sent them off, while Warwick stayed back and helped me fix the flat.
Then I headed off after the Coasters, making it all the way to the Highway before checking with Paul as to their location. They arrived back from Josh Porter Reserve in CVBS quite soon, but George had a flat at that stage, so we waited for him in LBD. Against my intuition we rode back down LBD to Budgewoi, rather than straight down the highway, apparently to avoid the wind, then along the bike path to San Remo where we had coffee at our new favourite café. George and Di went straight home, and Chris got a puncture too, so we had our share of misfortune. Could have been worse, as I found a large screw in my front tyre near Budgie, but just pulled it out without penalty and kept riding.
A surprisingly nice ride, with the wind not too beastly most of the time, coming as it did from the side rather than head-on. Thanks for coming everyone. Very enjoyable.
Danny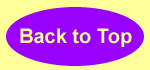 Ken, Nigel, Margaret, Dave and Tony at Maccas, Tuggerah. Wednesday 21 November 2018
Twenty-eight riders at Peel Street this morning, so a good turn-up for the three groups. Group one took 12 of these and G2.0i and G3 split the rest. Cloudy and warm conditions, with a 10 knot ENE breeze. We didn't have a nominated leader, so as I was the only one familiar with the streets around Gorokan and Kanwal, I led the ride through Toukley and into Marks Road, Gorokan, on our way to Hamlyn Terrace. Up Jacqueline Ave for a change, then Sylvia Avenue and Kaye Av, down to Walker Avenue in Kanwal, then up the long hill to Craigie Avenue. Down to the hwy and across into the hospital, where we wound our way through the carpark and gardens till we popped out onto Louisiana Road and Warnervale Road (WVR), where Paul took over following our agreement to share the duties.
All the way down WVR to Warnies, and through the fence on to the track right through to Lucca Road. A bit of huffing and puffing, on my part at least, through Watanobbi into Wyong and along Alison road, past The Old Milk Factory and into Old Maitland Road. MacPherson Road took us down to the residential estate at Mardi which, fortunately, I knew fairly well, as no-one else seemed to, bringing us out onto Gavenlock Road and Anzac Road and Maccas for a well-earned cup of coffee, or milk-shake in Ken's case.
No complaints there, delicious! At this point, some of the contingent decided to return to Norah Head, 'cause that's where they live, via Chittaway and The Entrance, for a longer ride. The rest of us, down to 6 now I think, after Ken peeled off towards Narara, headed back down Gavenlock to Wyong and along the River road towards Toukley. I peeled off to go home at Wyongah and left the others to find their own way back. Shouldn't be any problem I think. Though I did trick them by detouring along Cadonia Road and popping out in front of them again further along.
Finally home after a quite exhausting ride, keeping up with these Skylarkers, but happy and satisfied with a good ride with my friends. Thanks for coming you guys (includes Margaret), well done.
Danny
Coasters re-group at Edgewater Park, Buff Point. 16 November 2018
Fourteen riders made it to Jenny Dixon Reserve (JDR), Norah Head, despite the cloudy and cool weather. It rained for a fair bit of the ride, but only very lightly, so even optimists like Jeff and me, in our short sleeves, only got slightly damp. It was a mistake leaving home with bare arms, and I was cold, and dreaming about my missing lovely jacket, all day. Col led the ride, and either Viv or Dave swept up.
With Gosford Road, Wyee, in our sights, we rode down to Budgewoi, then along the beaut bike-path to Buff Point, where we had a re-group. There are some nice photos here. Turning left at Gosford Road, on the southern edge of Wyee, we continued up to Tooheys Road, where Graeme got a flat tyre, so we waited in the rain while it was fixed. Actually some of us rode over the hill and waited under the bridge in comfort. All of Tooheys Road is dirt, so by the time we got out onto The Motorway Link, we were covered in sand and mud. As we turned into Blue Haven, Graeme had another flat, so we made camp in Roper Road, while it was again fixed, only this time more carefully. I hope Graeme got back to JDR OK. The house where we stopped had nobody home, but had a nice water tap and hand sprinkler so most of us washed the shit off our bikes. I even washed my shoes. Most of us without proper mudguards also had a big muddy streak up our backs.
Not far then to the San Remo shops, where there is a new wing, including a wonderful café where we enjoyed coffee and a HCT toastie (mine). We recommend this venue.
When we were ready we headed off back to JDR, via Budgewoi, except for everybody who rode there to start. With the discontinuence of the rain we were already pretty dry by then, if not quite warm. Thanks everyone for coming on our 42km ride, and thanks to Col for leading us. Photos are here.
Danny
Diane, Steph and Bob at the Glee café in Wyong
Ten keen riders lined up at Peel St. for our ride to Catherine Hill Bay and return. They being Margret L, David F, Chris B ,Ian M, Carl S, Ric S, Nige S, John B, John D and yours truly. A very pleasant morning, with a good cloud cover, no rain and low temperatures. Our usual start past Aldi, Main Rd, Budgewoi Rd, on to Lizzie Bay Drv.
Setting a comfortable pace to the roundabout at Lake Munmorah, we had our first regroup there to let everybody know that we will be riding up the SRA. This was a first for Margaret and Carl, also a first on my Ebike. I have been waiting a long time to get square with this rotten hill and I had great pleasure riding up this hill with my Boost on. Also a good effort by Carl and Margaret, well done guys.
Moving on it was up to end of the SRA for a quick regroup, then on to the H/Way where a good steady pace was held till the turn off to CHB. A quick recovery regroup and down a couple of good hills and onto CHB, for recovery and pit stop.
Riding past the new Estate, it was unbelievable to see how many homes have been built there. Back to the H/Way, with all the riders keen to get back to the Lakes Beach to check out the new Management and taste the Coffee, which was pretty good if can wait long enough, I know it is early days, but they need to get their act together!
We all had a terrific ride today, thanks to everybody that rode. Riding approximately 48km, safe riding, no punctures and good company. Also to Dave F a big thank you for sweeping up the tail.
Paul F.
A cloudy warm morning at Peel street, and no-one else there at 8.45am, with G2.0i up at Tarro. Eventually quite a few riders fronted for either the Catherine Hill Bay ride or G3 which looked like an easy one, so that's where I went.
As it turned out, I did more k's in G3 than many of the G1 group, so you never know.
George was our leader, and while the rest of his small but dedicated team thought they were going to The Old Mail Factory for coffee, George pointed out that the program said the Pioneer Dairy, next to Tacoma Road, with no facilities at all. So we had a couple of re-thinks and went to the Glee Café in Wyong, where we sat outside in a light sprinkle of rain and had our m/t. So five of us left Peel Street, then we picked up Bob and Steph at the Wyong toilets, then lost Viv to home via Chittaway, then after m/t we lost Pam as well, as she headed home also via Chittaway.Then Bob and Steph went home a different way, then I went home at Wyongah, leaving George and Di to round out the ride back to Peel Street. Not sure they even went back there.
On the way home at Kanwal I saw John B, fresh back from Catherine Hill Bay, so I was reassured that they survived. See their report above, thanks Paul. Thanks everyone for coming out in such beautiful conditions. Cheers
Danny
Deserted Peel Street at 8.45am 14 November 2018
Twenty-six TDCC members met at Jenny Dixon Reserve, Norah Head, for our weekly social ride. Darryl caught up with us at Macca's North Wyong, making 27, also the cube of 3. Margaret led the ride, down the usual way to Wyongah and the Wyong toilets. Waz rode his wife's e-bike again to do the sweep.
Weather conditions were ideal for cycling and we breezed down to Jensen Road then all the way to Pollock Ave for a quick visit to the toilets. A few people decided that a ride around Tuggerah Lake was more to their taste, so we lost them over the river. Then round the back way through Wyong to Watanobbi for a small work-out of the leg mussells, before riding along the highway to the business centre at North Wyong, where we indulged in tasty hot drinks, and delicious baked goods at Maccas. Or an apple. With Dazza now in tow we rode through the Pioneer Estate to Figtree Blvd, which took us down to Minnesota Road, where there is a beautiful-looking circus, but no animals, and on to Sparks Road. A pleasant cruise through the Warnevale wetlands soon found us on the Pacific Hwy, where a few of us went straight home.
Thanks everyone for coming. Good luck to the riders heading for New Zealand on Sunday. Cheers
Danny
The forecast did promise rain, but when I woke up it was sunny and fine. We met at the Wyong Toilets, just the eight of us, and set off towards Kangy Angy full of hope. The Group consisted of me, Paul, Rolf, JD, Keith, Margaret, Moonie, and Ken.
I have been quite crook (a medical term) during the week and hadn't ridden or anything since last Friday, just drove to the hospital on Friday, so didn't know what to expect. A bit slow out of the blocks, but managed to stay up the front till Kangy hill, then finished up at the other end.
Battled on with my friends gathered around me, up to Palmdale Grove, then Footts Road, where they all left me again. Once we got onto Ourimbah Creek Road (OCR) we had a regroup where I told them not to worry about me, and I would wait for them somewhere. As the distance rolled on I felt better,and was still pedalling when I met Paul on his e-bike, and Margaret, coming back the other way, coz it had started raining. I joined them heading east, dodging a few raindrops, till we got back to the Garden Centre. The others soon arrived. Moonie had a sudden change of heart and took off for home. The rest of us stayed for good coffee, milk shakes and nice food. During this time it kept raining sporadically, but eventually it cleared mostly and we headed down to Burns Road.
It kept trying to rain but, as one who didn't have any coat, I never felt more than damp. Ken went straight back home, John negotiated with his wife Annie to pick him up at Wyong and the rest of us continued back riding. I set a suitable pace back along Enterprise Drive. Margaret turned off towards her place, Keith, Paul and I got in our cars, and Rolf of course rode all the way home, good on him. Rolf of course will have maximum kudos for his effort, but mostly about 45km.
A successful ride considering, and enjoyed to the full by those brave Gruppo Unos. Thanks for coming everyone!
Danny
PS Don't look for my Strava record or photos as I forgot to bring my phone.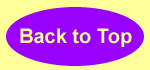 With skyrocketing temperatures forecast today, 4 Skylarkers decided to start early at 8am and it was already 29 degrees at 7.30am! Terrigal was our chosen venue, trying to chase down any available sea breeze but it was North Westerleys all the way. I had a blowout within 5 minutes caused by a nick in the wheel rim but between Macguiver John and Chris, we managed to cut up some old tube rubber to use like a band aid and this worked a treat for the remainder of the ride. We were blown down somewhat to Terrigal and enjoyed a really relaxing "smoko" before we reluctantly headed home. It wasn't as bad as we'd predicted coming back up WBD as there was still some shade and not much wind. I think we spotted Mike heading North on WBD when we were heading South [Yes, Mike did a pre-ride warm-up, so well-spotted]. Tony Kelly did a stirling 70klms all up and we 3 did about 54. Despite the unfavourable conditions, we got back to the cemetery by 11am and were all pretty happy we'd fitted in a ride.
Irene with John Daley and 2 others.
Budgewoi Lake at Buff Point - Friday 2 November 2018
Twenty-three riders fronted at Jenny Dixon, despite a hot day forecast. Warwick had his wife's e-bike, as she's not up to riding it yet. It was decided to do a quite short ride, viz around Budgewoi Lake for an early coffee at Bombora.
There was a stiffish WNW breeze, about 5-10 knots, which meant an easy ride back from the Charmy bridge. I screwed the plan up a bit by going looking for Waz, when in fact he had already past me while I was taking this beautiful snapshot above. So everybody patiently waited for me at Edgewater Park while I backed up almost to Budgewoi looking for him.
Off again and over the Charmy bridge, with the weather getting hotter, when somebody had a good idea of having a split m/t with the westerners (people who live west of the lakes) going to the Charmy nursery café, to save riding up to Norah Head and back home, which we had already done. So Virginia, Doug, Dennis, me, Chris and Barry and our mates Pedro and Mike went to the nearby caf while the others headed off to NH.
I'm not sure if the main group actually went to coffee, as the temperature was heading deep into mid-30s range. It was 32.5°C when I got home, and pushing 37° an hour or so later. A lovely ride with my total reaching 27km, while other not-so-convenient riders did up to 54km, like 80 year old Col.
I have a kidney pebble lodged in my urethra, which was good till I finished my coffee, then I felt crook, which is why this report is so late. I have hardly eaten anything for 2 days either. Hope I'm alright to lead Sunday's ride, All the Rivers Run. Here is another photo, with cyclists in it, if you look hard enough.
Danny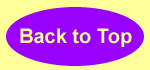 Group 1 Ride Report
After much discussion about where we were riding, I decided to stick to the original plan. (Sorry Waz, it was a bit confusing) Ralph had back trouble and he asked me to lead the ride and he would sweep. Ten riders turned up for the Group 1 Ride, Keith Millar stepped up from Group 2 to 1 on his new road bike. We rode our way to Toukley over the bridge and on to The Corso, where we moved along at a good steady pace and onto the new bike path where Keith got his first puncture on his new bike, plenty of hands on deck to replace the tube.
While the repair was taking place, there was much discussion about the poor effort by the Council regarding the new Bike path of which about thirty meters was under water during the last heavy rains. Moving on it was on the Bike path and next stop was Edgewater Park, Buff Point, for a pit stop and break. Then up Buff Point Ave on to Budgewoi, up Lizzie Bay Drive to the Highway (no starters for the SRA).
At this stage Ralph was doing it a bit tuff with his back and decided to call it a day. Up the Highway to Kanangra Drv. down the dirt Link Rd to Mulloway Drv and riding around to Joshua Porter Reserve for a refreshing break. Then it was back on bike path to Carters Rd. through the lights onto Lizzie Bay Drv. to Budgewoi stopping at the Anchor café for Lunch with good Coffee. After a nice lunch, John Daley said he would take the riders back to Peel St. I went back home to Buff Point after Riding to Peel St in the morning. We had a good ride, thanks everybody that rode. Total distance was approximately 50Km.
Paul F.
Perfect conditions at Peel street this morning - warmish, variable southerly breeze up to 12 knots, sunny. I counted about 36 riders, of whom 27 rode with groups 2 and 3.
The slower groups did a longer ride, 40km, down to Wyong, then up to Wattanobi, before cutting through to Wadalba, no I'm not making these names up, for coffee, then back along Wahroonga to Peel Street. We were scheduled to stop at Farm Gate, but we don't like them anymore, so we just kept going. G3 may have done something different because I never saw them again after the Wyong toilets. Bob and Steph were waiting at the toilets, having opened them for us. We had a good run from the Bottle Shop at Wyongah to the toilets, sitting on about 28kmh. I can't believe my legs, they just do their own thing!
Thanks for coming everyone, a top day cycling.
Danny
Only 4 lonely Skylarkers ventured out today on such a perfect morning with clear blue skies. We thought we'd go to Shelly Beach (again) via Palmdale and skirted round the Ourimbah campus in a nod to Ken (missing in action). Footts Road was looking stunning today after all the rain so we decided to stop for a photo shoot and amused ourselves with a bit of belly dancing!! (Look closely at the sign). Rick amassed 80klms and the rest of us did around 72 on the only dry day forecasted for some time. Have fun in Taree everyone.
Irene
Skylarker photos are here.
Virginia, Paul, Peter, Diane, Danny and Karl at the Charmy nursery café. Friday 19 October 2018
A crowd of riders converged on Jenny Dixon Reserve (JDR), Norah Head, this morning on a warm sunny morning. Eighteen members set off, with me at the front, towards Wyong, down past the Toukley Sailing Club and over the Toukley Bridge, then the length of Marks Road and down to the Wahroonga Road roundabout. Paul was the designer of this ride, and acted as tail-gunner, keeping all our ducks in a row.
We try to vary our rides, always looking out for new routes, so along Wahroonga Road to Louisiana then through the sports park till we found Figtree Boulevard (FTB). It's in your own interest to learn all these street names, reduces the chances of getting lost, and makes you appear smart, like me. FTB takes you all the way to Johns Road, where we continued west onto the Pacific Hwy, all the way down to Amy Close, where the traffic lights are, crossing the hwy, and over the railway bridge into Wattanobbi.
Only a few meters further we turned left onto Wattanobbi Road, and a very steep hill, upwards, which I walked, for health reasons. We had planned to dine at the Cheery café or something cute like that, but the only seating available was outside, and it was much too warm by then to sit in the sun, so we buggered off and went to the Charmy Nursery caf, which was on the way back anyway, and we love it. At that stage (Wyong), Linda and Margaret decided to ride straight back to JDR as they couldn't face any perceived hills. Also along the way along Sparks Road, Dennis peeled off as he remembered he had left the stove on. Or the iron.
We had a lovely morning tea at the café, including a big piece of cherry cake for me, as I need to build myself up for Taree tomorrow. Everyone then rode back to JDR, while Virginia and I wandered casually back to Lake Haven nearby to our homes, having clocked up about 41km. Such a lovely ride, thanks everyone for coming. Hope to see a lot of you at Taree tomorrow.
Danny
One more pic:


Azi, Baz, Pedro and Mike at Charmy. Friday 19 October 2018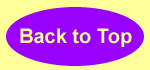 Cake and coffee at Col's for his 80th birthday. Wednesday 17 October 2018
A nice day for Col's birthday celebration, with about 35 riders turning up at Peel Street for a short ride. The rides had been re-organised so we all finished up at Col and Jan's place for coffee and cake. All rides were far too ambitious, with Group 1 not arriving till 11.30am for an 11 o'clock start. G2 & 3 were also quite late. We cut the G1 ride right back, after losing time with a flat or two, but we still went all the way up Lizzie Bay Drive, when we should have just gone straight back along the bike path at Buff Point, so we could have eaten all the cake before the others got there.
But we all arrived at about the same time, so that was fair. We enjoyed the cake and coffee, especially the birthday cake, made by Ev, and a cuppa or orange juice. And some sandwiches. Thanks to all those who helped with things, especially the baking, like Ralph and Dave, and Jenny and Graeme who brought cake. The birthday cake was magnificent as you can see in the photos, thanks Ev! Jan of course put in a lot of work to open her house to 45 guests for morning tea, thanks Jan, and thanks to everyone else who came and ate everything. Photos are here.
Danny
Looking east from Jenny Dixon Reserve Friday 12 October 2018
It was sunny and pleasant when I left home this morning, so I thought it would be a nice ride with the Coasters. However, it started raining by the time I reached East Toukley, and never looked like stopping. Just the nine of us made it to the start, most of whom drove their cars, only Di, Baz, JD and I rode our bikes.
So after much discussion, we adjourned to the Gorokan Bakehouse for a nice coffee and scrumptious baked goods, except for Baz who went home. After that we just went home, though the three of us on bikes did a bit extra as it had cleared up by then. I managed about 18km, then gave up and went home to write this report. I hope somebody reads it. Yeah, nah, the Skylarkers never got out of bed, except JD who came with us. There's another photo here, and another one here. Just close the picture after viewing. Try again on Sunday. All welcome at the Wyong Rotary Park at 0900 for a coffee ride to Soldiers. Breaking news - The other cyclists finished up doing a lap of Tuggerah Lake, except Chris who went home from Tuggerah after it started raining. Di and JD rode on through The Entrance, getting soaked for their dedication.
Danny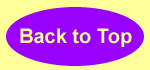 Peel Street, only half these people rode their bikes today - Wednesday 10 October 2018
Lots of people turned up at Peel Street this morning, even though conditions were contentious. While not raining, the wind was quite severe, at 20-30 knots from the south. At the same time the temperature was quite warm, at 18°C. Many of us were keen to ride, and I, especially, was looking forward to the Group 1 ride over Kangy Angy and down Enterprise Drive. However, I soon agreed to join a united group to do the Shelly Beach ride instead, seeing that there were only 3 of us from Group 1, and ten in the other 2 subsidiary groups.
Despite the strong headwind it wasn't that hard riding down WBD (Wilfred B Drive). At the bus top in Roberts Street, we had a little conference and decided to push our luck and head for Shelly Beach. Pedro led the way, but after Picnic Point it started raining quite seriously, so Plan B was invoked and we headed for DCE for coffee.
While the promenade at The Entrance was totally deserted, our cafe was open and did more business in the next half hour than all the other shops put together. Pam and Richard then rode straight home, having done the downwind bit earlier, while the rest of us flew up WBD, enjoying the extra power, like having an e-bike I suppose. Diane rode up on her e-b without using any battery, and Paul on his new m/b e-bike gave it a good initiation too. As we all hived off to home or our cars at Peel Street, Doug and I pushed on into the rain over the Toukley Bridge. By the time I got home, the temperature had dropped to 15°C. Glad to get home let me say. Thanks everyone for coming, despite the rain and wind it was a very enjoyable ride and better than sitting at home watching the rain through the window. Cheers!
Danny
Bernie, George, Diane and Pam get their coffee. Wednesday 10 October 2018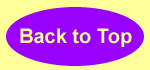 Danny and Doug at Jenny Dixon Reserve Friday 5 October 2018
I was the only one to turn up at JDR with my bike, but Doug, Rolf and Mike drove there. It didn't rain after 7.00am so I couldn't justify driving. The wind was a bit severe, but nice going back home. We all left JDR about the same time, but I was first at Gorokan Bakehouse, thanks to the downhill nature of the terrain and the tail wind.
So we all had coffee and chatted about bikes, and the Baker gave us each a small but delicious slice of chocolate cake for being such good guys. It poured rain at this time, but cleared up again by the time we left, so I completed the ride of 16km with no rain at all. Not a big ride, but so much more fun than staying home on my own. Cheers
Danny
Mike, Rolf, Doug and I enjoy the free chocolate cake at the Bakehouse, Gorokan Friday 5 October 2018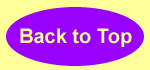 Group 1 - A perfect day for anything, but especially bike-riding. With a good crowd at Peel Street, we creamed off the élite and the nine of us in Group 1 set off for Budgewoi at a rate of knots. With all of us fast experienced riders, we kept together as we swept onto the bike path around Budgewoi Lake. We rode over the Budgewoi Bridge on the road so as to avoid the bridge rail painters, but they were on the other side, well spotted guys!
Along the path towards Camp Breakaway and up Highview Avenue to Scenic Road and right turn at the highway, all safe and sound still, then up the hwy all the way to Kanangra Drive, except for Col, who peeled off at Lizzie Bay Drive and we never saw him again till the meeting. It's a good workout up that road, but we all got there OK, even managing to all cross at the same change of lights into Blue Wren Drive. Then along the bush road, down the lookout hill, with my speed registering 59kmh on Strava.
As we tooled along Lizzie Bay Drive (LBD), back the other way, we decided to stop at the Anchor Café at Budgie for a nice cup of coffee. By then we had only 7 as Tony went back up LBD homewards as he had to go to work. After our coffee we all made our way back to Peel Street or the Church hall, I think disregarding the official route via the cemetery, to a fine lunch and get-together before our General Meeting.
The only thing I remember about that was the decision to start the rides on Wednesday at 9.00am from December to March (inc) so as to be home before it gets too hot. Click here to see a photo of me kayaking without a kayak.
Danny

Wed 03/10/2018 TDCC Grp 3 ride. Budgie Lake Loop ride
On a great day for riding, 12 keen enthusiasts turned up for our ride around Budgewoi Lake, prior to the club meeting. With the Channel Billed Cuckoos signalling their presence, we knew it was a Spring ride, the only sad part of the morning, was the sighting of a homeless man, sleeping in his car, in the car park. Steph was the ride manager, and was quite proud she was the only female leading all us blokes, it was short lived as Linda and Mandy arrived to spoil her fun. John L was the sweep and looked quite dapper in his sweep vest.
The other riders were Hans, Bones, James, Darryl x 2, Mandy, Kee, Big Bob, Bob W, and Linda. Steph gave us our instructions and led us to Leonard St for the start of the ride. Hans powered out in front and was a kilometre in the front of the rest of us, by the time we arrived at Aldi. At this point, Mandy and Kee joined us, as they had started from the Church where we were to have our meeting. From Aldi we progressed to the Central Coast highway with the intention of a pit-stop at Slade park Budgewoi. Some fast speeds were recorded on the downhill section to Lakes Beach. On arrival at Slade park we were joined by Big Bob, who is still recovering from his leg operation. At this point Linda had to leave as she had a prior engagement, good effort to come this far.
After the pit-stop we headed for San Remo via Edgewater Park, on the way a young Mum with 8 boys on pushies crossed our path heading the other way, lots of fun and banter with them and their Mum??, carer or whoever she was, good effort on her part being in control of that many kids. On arrival at San Remo, Steph decided we were running a bit early, so John L took the group on a short tour of his homeland, Blue Haven, to eat up some time. Then it was along the new bike path to Charmhaven, where we turned left at Lowana Avenue to The Corso and headed for Toukley as fast as our little legs would carry us. A couple of silly car drivers did some dangerous manoeuvres on this section of the road, when will they learn.
From Gorokan it was full speed over the Toukley bridge to Peel Street, with some riders peeling off to the Church for the meeting. All in all, a pleasant ride in nice conditions. Thanks to Steph and John and all the riders to make it an enjoyable ride.
The ride was about 27kms, the average speeds varied from 16.5 to 17.5kph, the winds were slight, and the temperature varied from around 18-22°C, elevation was around 170 metres.
James
Ric, Dave, Chris and Ken at Dooralong. Don't know who the other bloke is. Friday 28 September 2018
1. Skylarkers
Words just don't do this ride justice! 5 Skylarkers ventured out to Dooralong today: Ken, Rick, Dave, Chris and myself. With glorious weather, very little traffic and gorgeous scenery, we didn't quite get to Lemon Tree but the pleasure was all in the journey. Rick told us about the Glee cafe he'd heard about through the club but none of us knew where it was, so a quick call to Paul Flack and he soon had us on the right track! Thanks Paul, we found it ok and had a very relaxing break inside as by now it was getting warm. Rick told them they'd do well to get some umbrellas for outside - hope they take notice as it was in full sun out there. So Kenny went home from here having done 107kms by the time he got back. The rest of us did between 84 and 90. We spotted Kerry along Mark's Rd on our return. Great day out with great company.
Irene
Ken, Ric, Chris and Dave. Friday 28 September 2018
The Coasters at San Remo. Friday 28 September 2018
2. Coasters ride
After starting off a bit cold, the temperature soon rose to 28°C by morning tea. About 20 riders came to Jenny Dixon Reserve (JDR), including Jenny and Graeme, just back from the USA where they've been living for months. Ralph very kindly offered to lead the ride today, thanks Ralph!
Paul, although not riding due to illness, prepared today's ride. A tricky route and once the subject of a Secret Ride, since abandoned due to losing people, down to Budgewoi and around the top of Budgewoi Lake to San Remo, over the bridge, then down to Lowanna Avenue and Panorama to Dudley Street. Then the whole length of Dudders to Wallarah Road, and down Dalnott to Barry's place. Just keeping a steady pace so as not to lose anyone, then over the roller coaster to Wahroonga Road and up the other end to Wadalba. Minnesota Road and Sparky, through the Warnie Wetlands and Arizona Road to our coffee spot - the nursery café.
We spent an hour there chatting and drinking, and eating, catching up with our missing friends who were on the sick list, or riding with the SOFA group in the bushland nearby. Then half a dozen of us split from the péloton and rode straight home, while the remainder rode east for another 9km to JDR or home. Thanks everyone for coming, it was a grouse day, what with the beautiful weather, nice people and stuff. Well done, about 40km.
Danny
Graeme and Merrilyn and friends at Charmy Bridge Friday 28 September 2018
28.9.18 - SOFA Ride #11 - Another beautiful morning, 5 riders gathered at Charmhaven Nursery carpark, Vivi, Rolf, Moonie, Keith Arnott & me, Doug. Mike is still not riding after his surgery and Pete missed the arrangements, sorry Pete. We had an adventurous ride through bushland to locate Wallarah Creek and 3 other side creek junctions. Some muddy areas due to recent rain and "half wit" 4x4 drivers were to add to the adventure. The ride was casual but not eventful 'til we were about to leave and encountered yet another moron in a 4x4 who persisted in trying to spray us with mud and dirt from his doughnut skills! This forced us to the protection of a large tree, but this did not deter us from enjoying the ride. The ride paused in the nursery coffee shop to find Mike and Paul securing tables for the Coasters arrival. 27 riders eventually met up for coffee. Great ride, good company thanks everyone. SOFA photos are here.
Doug.
A fine morning at Peel Street soon deteriorated to a cold, windy and damp affair. About twenty people turned up, some for G2, some for G3 and some just come to gloat. Group 1 was away at Kotara, hope they had better weather.
As the rain threatened our determination steeled and we dispatched Group 2 at 0930, leaving the others there. Some people who brought their bikes and wore cycling gear decided not to ride anywhere. No names mentioned. So off we went up to Aldi and down Crossingham, just the 9 of us, through Toukley CBD and over the Toukley Bridge, losing a couple of riders along the way, who went home, leaving 7 of us to uphold the reputation of the club. Morning tea was enjoyed at the OMF, then we rode further along Alison Road to Old Maitland Road and along to MacPherson Road, back to the Pacific Highway. Then we went home. Such fun! The temperature when I got home was 14°C, and the breeze, accoring to Seabreeze.com, was 20 knots SE, so plenty of fresh air. Thanks everyone for coming, even those who didn't come with us. Cheers,
Danny
1. Coasters
Such a beautiful day for cycling! About 19 riders met at Jenny Dixon Reserve for their favourite weekly coffee ride. No Paul today to suggest the ride route and nominate a leader, so between us we worked out a nice ride, ending at the Charmhaven nursery café, and I was too slow to make myself scarce so I led the ride and Waz swept up the rear. Our non-riding contingent, Mike, Linda, Dave and Pedro, also presented and said they would meet us at m/t.
So off we rode into the sunset down to the Wyong toilets, then back up Pollock Avenue, through Wadalba and along Minnesota Road through the Warnervale Wetlands to the coffee venue. The walking wounded were there, but at a table by themselves, so most of us sat outside in the fresh air. Afterwards Virginia and I hived off home while the rest of the péloton made their way back to Norah Head or home. A lovely ride, thanks to everyone for coming.
Danny

2. Skylarkers
Seven lucky Skylarkers turned up for a Tour De Belmont today. Perfect weather and Lancy joined us when he saw us all parked outside Ricko's place at 8.50 this morning. Smooth sailing till we got to Swansea where Lance stopped for a puncture very conveniently opposite a toilet block! Some messy goo oozed out from his tubeless tyre but he had it all ship shape very quickly and we continued to the Maquarie cafe in Belmont. You can see from one of the photos that Ken left behind his sore shoulder!!
Homeward bound and we went via the waterfront break wall at Blacksmiths beach - beautiful clear water today - perfect for a swim. Another puncture along the Pacific Hwy with Chris then we're were back pretty quick. Except for Ken who did a mammoth 140klms - the rest of us doing a paltry 60-70klms! Most of the photos are courtesy of Rick. Just a stunning day to be out on the bike wherever you went.
Irene
Skylarker photos are here.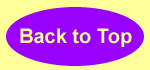 Ken, Pam, Ric, Viv and Ralph at Tea Tree Picnic Area, Birdie Beach. Wednesday 19 September 2018
Wednesday 19 September 2018 - Group 1, Kanangra Drive and Tea Tree Picnic
With the slower groups heading south, there were only 6 riders at Peel Street this morning, plus some non-participants, including Linda, Mike and Richard. Richard did actually ride up from home so good on him, plus Mike and Linda are convalescing. Linda actually almost passed out, so Mike took her home. A phone call later confirmed she is alright now after a cuppa and a rest. Riders were Ralph, Ric, Viv, Pam and Ken, and me Dan. Ralph let the side down by having a name longer than 3 letters.
With a pleasant northerly breeze of 7 knots, we pushed off towards Budgewoi, then Lizzie Bay. We were looking forward to the ride back with a tail wind. By 10.30am we had reached our furthest point from the start, Kanangra Drive and Link Dirt Road. Then we rode east to the water where we turned left for Tea Tree Place. Only two people had any lunch so as it was still only 10.45am by then, I convinced them to wait till we got back to Lizzie Bay Café for their m/t.
At the caf Ralph and I had huge chicken burgers, and everyone had a milky drink. Then back to Budgewoi, where Ralph hived off home, but Ric continued along with us to Peel Street. Up the hill to Main Road, where Ken went straight ahead home, and four of us headed for Peel St, but as we got into Hammond Street, a huge wind blew up, nearly stopping us in our tracks. When we reached Peel street I asked Pam if she could give me a lift home, as I didn't think I could make it in the face of such a strong wind. By the time we were ready to leave the wind seemed to drop, but I wasn't getting my bike out at this stage. According to Seabreeze.com the 30 knot gust only lasted a few minutes. So Pam drove me home and dropped me at the driveway, where I discovered I had a flat tyre. I looked down at the tyre and could see a nasty bit of very pointy gravel embedded in my tyre. If I had ridden home, I would have had a flat anyway, so it's an ill wind that blows no good.
I only had 40km up even after riding from home to start, so the ride was only 34km on its own. Not long, but 250 metres of altitude. Thanks for coming you guys, and here's another photo to show the wind.
Danny

1. Coasters - Eighteen riders swarmed together at Jenny Dixon Reserve (JDR) for a pleasant ride in the beautiful quasi-summer conditions. Margaret L led us on a short ride to Wyong for coffee at the café at the top of Hely Street. We had a returning rider Dennis, whom we haven't seen for a couple of years but who is well-known to us kayakers.
At the re-group at Tacoma we decided we were too early for our 10.30 appointment for coffee, so we decided to go to South tacoma, just over the river there, but by the time we finished messing about at the Wyong toilets we realised we didn't have enough time for any detours, so we rode straight to the caf. Restaurant, really. I must say their coffee is one of the best in the area, or anywhere, and I've tried coffee in Holland, Belgium, France, Germany and Blighty recently, and Luxembourg too. We came back via Pollock Avenue and Minnesota, then the Warnervale Wetlands, before I spun off home and let the others complete a delightful ride back to JDR. Distances covered were around 42km, further for those who rode from home off the route. Thanks for coming everyone.
Danny

2. Skylarkers - 6 Skylarkers rocked up today to do a Reverse Cycle to our normal route. Shelly Beach first, Chittaway then Ken thought he'd take us on a merry dance around his "back yard" all around Lisarow, Ourimbah and eventually we landed at Lee Rowans nursery for coffee (whilst he went home) - lovely spot there. Tony Kelly mentioned at the start he needed to go home early today - he should've saved his breath as he got the longest ride at 101klms and Ken had the least 80klms (for once). The rest of us did 80+ on a glorious day out doing a "back to front" route - just to confuse us all. Nice to see Lance joining us today.
Irene


Chris, Ric, Tony and Lance - Friday 14 September 2018
Tony, Lance, Irene and Grumpy - Friday 14 September 2018
3. SOFA Ride #10 - in perfect riding weather, 5 riders gathered at Mt Penang Gardens, where we headed off around Kariong, staying on parkland and fire trails. Fantastic scenery and lots of native flowers. We again visited the Aboriginal carvings and continued on to check out the rifle range and scout camp only to be stopped by a locked gate. At this point the coffee desire was gaining momentum so a quick return trip back to the gardens, which included a couple of bike swaps and test rides by Keith, Rolf and Doug. A very nice coffee and chat completed a very good day's ride. Thanks everyone.
Doug
Pedro, Doug, Viv, Rolf and Keith. - Friday 14 September 2018
G1 ride to Dooralong. Nigel, Ken and Carl Wednesday 12 September 2018
Hottest day since last autumn, 28°C. 10-20 knot northerly breeze, I'm surprised, sunny. No leader, but an élite G1 made its way out through Wyong, slight change of plan, up to Hue Hue Road and out along Jilliby Road to Dooralong, where we had a conversation with a garbage truck driver on how close he should drive to cyclists. He agreed and apologised, so we left it at that.
Back to the Old Milk Factory for m/t, much easier with a tail-wind, then we went home. A tuff but enjoyable ride, at Skylarker pace, but all forgotten once we finished.
Danny
One more pic:
Dave, Paul, Ric and Rolf at the OMF Wednesday 12 September 2018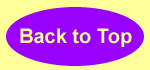 Pit-stop at Josh Porter Reserve, Chain Valley Bay South Friday 7 September 2018
Quite warm today, at last, cloudy but no rain and hardly any wind. Nineteen riders congregated at Jenny Dixon Reserve, Norah Head, whence Paul took us on a ride up to Kanangra Drive, Crangan Bay. From JDR we rode down the hill and along Budgewoi Road, into a slight NE breeze, and into Ourringo Street and Mimosa Road as a prelude to Lizzie Bay Drive. All of a sudden Margaret, in the purple jacket above, stopped with a flat tyre. A bit further along LBD Karen, in the blue jacket above, also came to grief with the same complaint. I left them both to it and hurried up the front to inform the ride manager about the misfortunes.
All together again we struggled up LBD to the highway and turned left, counter-intuitively, down to Tall Timbers Road and into Chain Valley Bay South (CVBS) for a visit to the Josh Porter Memorial Reserve. After a wee break we continued along the bike path to CVBN and up Mulloway Road to CVB Road and The Link Road. Not sure what happened here but a few weeks ago the road was blocked off so they could seal it with nice smooth bitumen, but it never happened. Up at Kanangra Drive we wandered across the very busy Drive apparently regardless of the fast-moving traffic. Sheesh!!
From there an exciting ride down the SRA hill for a re-group at the Lizzie Bay café. When Doug and Daryl failed to appear we found out Daz had some problem just around the corner, but as he was in Doug's capable hands we left them to it and headed to Norah Head for our coffee. I was way out in front, but halfway along LBD towards Budgie, Team Graeme flew past with Kerry and Ric in tow. Seeing we had a tail wind I caught them up and stuck with them all the way to Bombora. We sat on 31-35kph all the way, but Rolf caught us up anyway, thanks to a shortcut coming up the hill to Main Road.
Bombora Café did a good job serving us all at once, considering, so thanks to them. I rode home to Lake Haven afterwards, for a total of 51km, while the basic ride was about 35km. Well done everyone, thanks for coming.
Danny
PS Another photo below.
Morning tea at Bombora Café. Ralph, Margaret, Paul, Chris, and visitor from Victor Harbour SA, Rob Williams. Friday 7 September 2018
Brave members sheltering at Legends on a rainy day, viz 5 September 2018
It rained all night and all morning, but I decided to go anyway, you never know, so I rode to Peel Street in the rain, got soaked, found one other brave cyclist, Viv, who started in the sunshine, and a few other wanna-be's. We all stood around in the rain for half an hour, then adjourned to the Legends café for a healing hot drink, no cakes, until we finished and it was fine outside, then we all made our way home in the sunshine. Warwick led the non-ride and Doug was the sweep. A very pleasant and soggy morning. By-the-way, Ralph showed me how to find my maximum speed on Strava, so I went back to Pedro's and my Day 6 of our tour in Europe, and found that my top speed that day was 78.5kmh. Thought it would be 80, but close. Some big hills there in France, and on my borrowed bike it was quite thrilling and a bit scary.
Danny
Coasters - Col led us out of Jenny Dixon Reserve down to Budgewoi and onto the lakeside bikepath to San Remo. There were twenty of us in the group, and conditions were pretty well perfect for bike riding.
On arrival at the hot water outlet at San Remo, Col led us up Highview Avenue to the Scenic Road and along there to the Pacific Hwy at Doyalson where we carefully crossed the intersection onto Wyee Road and westerly. Eventually we came to Gosford Road, Wyee, where we turned left onto the beautiful new road up to Bushells Ridge. No cars on this road, so we spread out and enjoyed the lovely country scenery. Soon we came to Tooheys Road, from which we usually emerge onto Bushells Ridge Road, but today we went the other way and rode back up Tooheys Road, on the gravel including a steep downhill section, and back onto the Motorway Link, and up to Blue Heaven, Aldi Street.
Col resisted the temptation to go straight home, and kindly took us down to the Charmy Bridge and along the new bike path, thanks CCC, through the Charmhaven CBD towards Lake haven. After carefully crossing the highway we rolled into the nursery where the café staff were expecting us. They are a friendly crowd, and we love coming here. Afterwards we headed across the highway again for our trip to Jenny Dixon's, except for me, as I was close to home and hived off, having already done the Lake Haven to Norah Head leg.
Thanks for coming everyone. No photos today as I forgot to charge my phone, so even Strava expired before we got to San Remo.
Danny
Pedro's essay about our recent riding holiday in Europe is here.

Skylarkers - Seven Skylarkers (welcoming back 2 Daves) turned up on a cloudy morning with rain forecast this afternoon. Yarramalong was our desired destination and the "old" Dave train made sure we got there and back before the rain came!! Along the way, we saw some scarecrows had popped out getting ready for the festival in September - there's some different ones to last year so you'd better get along 'on yer bike' to have a look! Next time we'll stop to take photos of them!! 74 to 102klms (Ken) done and I'm sure "new" Dave would have done approximately 90klms at a rocketing speed today!!
Irene
Ken, Ric, Tony, Dave, Chris and another Dave, at Yarramalong Friday 31 August 2018
Ric and Irene
Irene and Dave
Another beautiful August morning, cold, sunny, slight SW breeze, warming up to a blistering 15°C by lunchtime. About 15 riders in this Group, plus more in G1 and G3, so about 30 riders all up, but I'm only guessing.
Ian Moonie led G2.0 out, right behind G1, and with G3 not far behind, all going to Tuggerah then splitting up. A very pleasant ride, one of my favourites, with a nice morning tea back at Wyong, with Johanna bringing the makings to the party. No photo today, forgot, but thanks everyone for turning up and making it a worthwhile outing. Cheers!
Danny

Skylarkers on Footts Road, Palmdale. 24 August 2018
Spotted Dougie resplendent in red this morning under what looked like very threatening skies. It was also a bit damp in places from an overnight splatter. However, 5 lonely Skylarkers fronted up as we decided to retreat back to Shelly Beach via Palmdale and Ken gave us a Long Cut to try out around Ourimbah campus - nice quiet route through there. I managed to pull up the horses in Footts Rd to have a photo shoot with the beautiful cows - they even stood up for us!! By the time we trudged home up WBD, it was a lovely blue sky again. 72 - 108 (Ken) kms done and a plan to reverse that route one day! A good time had by all.
Irene
Paul and Col have a chat by the sea at Batto Bay Friday 24 August 2018
Such a lovely morning, not too cold, but sunny and clear with a westerly breeze of less than 5 knots, followed later by a south-easterly of 6 knots to push me home. Twenty riders signed up at Jenny Dixon Reserve, with John Paterson and his wife a bit late owing to coming out this morning to a flat, which they had trouble fixing, and which later went down onWilfred Barrett Drive (WBD), forcing their abandonment of the ride. However we picked up a few more for morning tea, including John and his missus after he rode her bike back to get the car from JDR.
I was leading the ride, thanks Paul, and led everyone on the standard route to Batto Bay, except for an extension due to wrong advice. Back at DCE café, we enjoyed a very pleasant m/t, thanks to the efforts of the manager, John I think, and the busy workers behind the scenes. My chicken and avocado foccaccia was so big I had to put the second half in my pocket for dinner.
For our departure from The Entrance we were given a rousing send-off by the bridge magpie who single-wingedly visited every rider in the group, some four times. With a beautiful tailwind we made good time heading up WBD, with Dave and I sitting on 34kph on the flat and 44 down the hills. This breeze took me all the way home. Thanks everyone for coming. My total kms were 55 and local riders rode about 40.
Danny
Seven G1 riders signed on at Peel street, and we picked up Marshall on the Lizzie Bay Drive, making eight. Nobody was rostered on to lead this ride, so seeing we were an élite group we just rode as a well-disciplined rabble, fairly successfully. My total ride to Cams Wharf return was about 55km, with 300m of vertical, so not really an easy ride. Paul had a flat in his new tyre, so delayed us while G2 snuck in behind us to the picnic spot at Nords', where we reconnoîtred with them, only to find the little pie shop was shut, bugger!
We milled around for a while, and those who had something to eat wolfed it down, while the rest of us made plans for a proper coffee stop on the way home. Carol had her new e-bike, $3000 worth including an $800 battery, which she put to good use coming up out of Nords, a notorious hill, followed by many others. Pedro and I saw e-bikes in action in Europe, and judge them to be an excellent option for those who need a bit of help.
Everybody else seemed to like Budgewoi café for their life-saving caffeine fix, but it wasn't on the ride plan, nor is it near my house, so I headed straight down the highway to Lake Munmorah The Suburb with a plan go to the Jamaica Blue at the shopping centre at Tall timbers Road. However, Doug suggested the little hamburglar shop on the hwy just past the footbridge, so I decided to give it a go. I found what looked a bit scruffy outside is in fact a classy food shop run by some Chinese shopkeepers who make excellent coffee and 'burgers, and who have a continuous stream of customers, so I commend it to you. Apparently Rolf was waiting for me down Lizzie Bay Road to join me for coffee, but I didn't have the energy to find him to remind him where Lake Munmorah The Suburb is, so he may still be waiting there.
Thanks everyone for coming out on a blowy day, 10 knots westerly till 11.00am then 15-20 knots southerly to freshen us up on the way home. Well done.
Danny
Skylarkers at The Entrance DCE café. Ric, Dave, Tony, Ken and Chris
6 Skylarkers gathered for a ride out to Palmdale and back to The Entrance for coffee. We seemed to cop the wind no matter which direction we took but still had fun in the winter sun. Don't go for the pancakes at DCE - they look like 2 giant sized doughnuts with 2 scoops of icecream and strawberries! We had to hold Rick back!! 60 to 105 klms (Ken) done and it was a pleasure to welcome Dave back again.
Irene
Pedro on the river road (The Meuse)
Cold morning, 9°C, soon warming to a cool day, with about 22 riders fronting at JDR for an easy ride led by the remarkable Margaret L. First ride for 2 weeks for me and Pedro, back from our wonderful European holiday.
Down the river road to the toilets at Wyong to which I still have the keys, surprisingly. Margaret made me lead the ride from Wyongah school to the dunnies - she's a hard taskmistress. We then filtered up through Wyong and Watanobbi, using our corner posting system to good effect round the many blind corners on the way. Pedro and I can tell you that the Paris-to-London team use exactly the same system, rigorousy, meaning that no-one on the ride there, despite many different levels of ability, and E-bikes, ever got lost. The secret was to have a dedicated sweep, an energetic 18-year old, with a 2-way radio, for whom we would wait forever if necessary on a bleak corner.
We finally made it to the Farm Gate café, whatever its new name, where we had a lovely m/t, or in my case breakfast. Very little stuff on display, with new kids on duty, and C&W music playing. Not my favourite venue any more.
Afterwards we rode along the hwy to the Johns Road roundabout, but stayed on the hwy to the lights at North Wyong Macca's, where we crossed the road and disappeared into the pioneers estate and up Dougie's little path to the Wadalba CBD. Then straight along Minnesota Road and Sparkie's to the Warnervale wetlands. By the time we got up to Arizona Road we no longer had Doug, Jeff or Rolf, but seeing as we were almost home (at least I was) Paul thought that these particular refugees could find their own way home. Sorry Guys!
Distance covered, according to Strava, was from 43 to 50km. Thanks to everyone for coming and for the warm welcome-back for me and Pedro.
Danny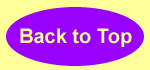 Group 1 from Speers Point. Four of us met at the Swim Centre ready for our little adventure. Thanks Doug, Rick and Dave for coming along. Off on time, we headed SE across Cockle Creek, under Five Island Road, then north along the creek which we crossed again at The Weir, quietly hoping that the stiff north-westerly would abate once we approach the mountains.
Steadily gaining elevation, winding our way from Barnsley through the old coal towns (West Wallsend used to have five swinging pubs!) onto George Booth Drive. After a short 'focus stop' at the Seahampton fire station came the climb with varying degrees of huffing and puffing. Rick gave a good demo of the old proven technique of zigzagging the really steep bits.
A short photo opp (see Rick's Strava report ) and a walk to the lookout for a great view and to figure out the geography. We decided that the distant other hump way down south was Crackneck - our 'hill' was better, though. Then the reward - downhill - through West Wallsend, a stop at Holmesville for some well-earned toasted tomato, ham and cheese sandwiches washed down with black coffee, on through coal country along 'undulating' terrain (as per John D's definition) to a blue sky and welcome tail wind. Fassifern, Fennell Bay, some final humps, Booragul - hurray, the lake! We must do it again sometime.
Rolf S.
Beautiful morning at Gwandalan boat ramp. 11 July 2018
A big crowd arrived at Peel Street for today's ride. Ken turned up with his head snug in his beanie, but no helmet! So he just rode straight home again. Still did 60km. Group 1 had 12 riders. Most riders elected to go with G2.0 or G3. Reports from those groups should be here soon. Group 1 however is here now. While the others were chatting, we took off with Paul as our ride manager, and Kezza as our sweeper-up, onto Main Road and down to Budgewoi. Conditions all morning were perfect, if a little cool, and the riders in this group were well-disciplined and professional (retired). Straight up Lizzie Bay Drive and on to the village of that name.
The prescribed trip was via the SRA, and a few younger types did that more arduous ride, while the rest of us rode up to the highway, after waiting for the lights, and up to Kanangra Drive to meet the SRA climbers as they came out of Blue Wren Drive. Good timing!
As we rode up towards Gwandalan we could see that the Link Road was still gravel, even though it was blocked off last week for sealing with black stuff. Turn right at the roundabout, and ride around in circles for a while till a local told us where the picnic area was.They have a lovely bakery nearby, so a good lunch was enjoyed, even by those who only had a tiny tin of pickled herring.
Eventually we headed back down Kanangra Drive to Link Road, but I decided not to risk delays and I rode straight down to the highway and down to CVB Road. After waiting for a few minutes, I thought maybe ten, I realised that they must have taken the lake route via CVBS, so I hot-footed it down to Tall Timbers, just in time to see them emerging onto the highway, and I blended in as though I had never left them. At the Bus Stop at San Remo, opposite Roper Road, I left them to negotiate the Armco Rail and I rode straight home from there. A beaut ride of 54km for me and about 60km for the others. Thanks everyone for riding in Group 1, and thanks to Paul for leading us on an interesting and varied ride.
Danny
PS No more reports or photos till I come back from riding around Europe in August. See photos and reports on the FaceBook Group page here.
Skylarkers resting after a hard ride up to Yarramalong. Ken, Irene, Chris, John and Dave. Left Ric out in favour of Irene.
Six Skylarkers ventured out on this unusually warm winter's day. Yarramalong was the intended destination and what stunning scenery along the way. Rick led us out and soon it was Dave leading along Yarramalong road. We were wind affected at times and also it helped us at times. So warm by the time we got back to Toukley. No cakes today!! I'm afraid we only do "sitting down" photos - we don't stand much - too exhausted!! Ken did 103kms today - amazing!
Irene
Coasters - Batto Bay - 6 July 2018
Surprisingly warm for mid-winter, about 18°C at the start climbing to 22° by lunchtime. A good turn-up of 23 riders, welcome back to all those members who have been away overseas or anywhere - lucky ducks! Pam was given the job of Ride Manager, seeing the ride was in her territory, even though she bailed out on the way back to go home, along with her husband Richard.
It was a lovely ride southwards, only later did I realise that there was a 15 knot north wind behind us.
After a re-group at Roberts Street, North Entrance, we rode over the bridge and through The Entrance CBD, past the SLSC and on towards Toowoon Bay. Paul had a flat from some glass at this stage, but it was soon fixed and we continued on our way to Batto Bay for a look at the mighty ocean. After riding back down to the Tuggerah Lake, Pam released us to ride back to DCE café for a sumptuous morning tea. In the restaurant-style of taking all the orders with no names or tickets, the staff at DCE did well to get it all right, so thanks for that. We even remembered to pay, which we sometimes don't as we are used to paying first at nearly everywhere else, so well done all round.
Heading back up WBD we encountered the full head wind, 10-25 knots NW, making it tough to get over the bridge, but easier once we pointed in the right direction and with the shelter of the trees up WBD. Again it was everyone for themselves as we pushed northwards. I hived off at the "new" bike path, having already said goodbye. By the time I got home I had ridden 50km, while the basic ride was about 37km. Well done everyone, and thanks for coming. Some more photos are here.
Danny
The Entrance lagoon. 6 July 2018
On what promised to be a very nice day once it warmed up 9 Riders gathered at our usual Peel St starting spot. It did seem much quieter without the regular gathering of cars and bikes as Group 2 & 3 were to start from the Wyong Toilets. Those 9 riders were Rick, Nigel, Ken, John D, Paul F, Baz, Col, Viv and Peter Graycon who usually rides with Group 2 but came to Peel St as he was unsure where the Wyong toilets were being a newish rider to the Club. Peter had absolutely no trouble maintaining the pace throughout the day. I hope I have not forgotten anyone as I do not have the Ride Sheet to refer to. Lyn Taylor, whom we have not seen for a while, was at the Peel St start and planning to ride but had a call from Linda who is still out of action and chose to drop around and see her.
Baz was the designated Ride Manager and mainly managed from the rear for most of the Ride given the Skylarkers composition of Group 1 on the day. Paul F kindly agreed to ride shotgun. At our Ride briefing before we set off we elected to have our lunch stop at Macca's Tuggerah rather than the designated Wyong lunch stop for a well-earnt coffee by that time. So we set off on our usual course up Peel St then First Avenue heading towards Aldi when we spotted Azzie, riding down First Avenue, who then joined us to get us to (10) double-digit numbers for the day. Through the lights on Evans Road, up Ocean Parade then our quick regroup stop opposite the cemetery. A quick dash down Wilfred Barrett with our usual regroup at North Entrance. Over the Entrance Bridge then right to Picnic Point where we chose to ride on the road as much as possible rather than the cycleway around Long Jetty and Killarney Vale as there was lots of water on the cycleway due to the recent rains. Over Ourimbah Creek Bridge at Chittaway, along Geoffrey and Church Roads, behind Bunnings, under Wyong Road and at our Lunch stop at Macca's Tuggerah before we knew it. Ken peeled off just before we went under Wyong Road heading for home.
By the time we reached Macca's Tuggerah for lunch the day had warmed up nicely and we all enjoyed a great place to stop with good coffee plus much else on offer for those inclined. A couple of photos were taken. Not by me so they might find their way to our webmaster in due course? [Let's hope!] After a good rest we set off again along Gavenlock Road, around and over Wyong Bridge. Then underneath for a quick regroup at the Wyong Toilets where we saw all the Group 2 and 3 cars. I am guessing but it would only have been around noon at that stage. We then set off for home. I was leading for a while (they were being patient) sitting on 25k's till around Rocky point then all the hares took off which was absolutely fine as I was then starting to coast. I stopped at Home with just over 50k's on the clock.
A very nice Ride on a beautiful day with good (patient) company. Thanks to Paul Flack for managing the rear and keeping me company there at times.
Baz
Mixed farming, Hidden Valley G2.0 ride. 4 July 2018
A very fine day at Wyong where about 19 riders assembled, 7 for G2.0 and the rest for Group 3, who did the same ride as us, only a bit more slowly. I led the G2 ride and Waz managed the tail, but in fact we were all together for the whole ride. Conditions were a cool start but soon warming up to about 18°C, with a westerly breeze at nine o'clock and changing at 11.00 to an easterly, so a headwind all the time, but less than 10 knots.
I tried to stretch their legs but everyone had my measure and never got off my tail all morning. Except at Tuggerah on the way back where Pam and Waz used the traffic lights instead of the tunnel as they didn't see which way we went. Riding up Ourimbah Creek Road to Hidden Valley is always a delight, with wonderful wildlife and tame creatures to see and marvel at which. These animal encounters started for me on Pollock Avenue on the way to the start, after riding from home, where a flock of beautiful peacocks was on the road, stopping traffic till I gently shooed them back home. Then we saw some queen parrots, Margaret insists they were king parrots, I couldn't tell, swooping around near us. I said I would stop to take photos of alpacas, and a few minutes later we came across a herd of them (flock? congregation?) in a pen next to the fence, so we got some good shots of them, and on the other side of the road were a couple of country boys warning us about the alpacas spitting at us, but I thought that was only llamas. The boys had a mixed flock of creatures, goats, sheeps, cows, chooks, ducks, you check them out above, a charming little tableau of farm animals, so cute! Further up a lone cyclist stopped us to warn about a runaway alpaca on the road, but by the time we got there it had been rounded up by the alpaca shepherdess. Then on the way home, also on Pollock Avenue, a girl near her car waved me down to deal with a tiny tortoise, about the size of a meat pie, which was crossing the road. She was too scared to pick it up (a tortoise!) so I did the honours.
Group 3 was behind us, and by the time we came back from the very end, about 2km further on, they had rendezvous'd on the road. They caught up to us again at the nursery where we had a lovely coffee and lunch. Pedro was in that group, and was going to drop off some stuff for me on the way home in his car, but I rode back there well before he arrived.
A wonderful ride, thanks for coming everyone. Check out our interesting photos here.
Danny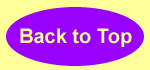 Skylarkers on a break at DCE The Entrance 29 June 2018. Dave, Ric, John, Lance, Chris and many others.
Skylarkers had a ground-breaking 8 riders today! No Ken as he had bike maintenance issues but Lance joined us before he drifts off to France on Thursday. Fresh cool start as we headed out to Wyong then under the tunnel leading to Kangy Angy, where there's glass which caught out Rick. So his puncture was fixed in the sunshine halfway up Kangy hill but the tyre wasn't seated properly so we stopped again in the shade and boy, that was cold!
Onwards to Footts Rd, Palmdale, Enterprise Drive, lakeside bike path then coffee in the warm sunshine at DCE The Entrance, where they make you so welcome. Then Dave steam-trained us home up WBD - cheers Dave! We saw Kerry and Karen heading home whilst we were having our "goodbye natter" at the cemetery! Approx 63kms done on a clear blue sky day.
Irene
Coasters standing around at Lakedge Park, Buff Point while Pedro's puncture gets fixed, 29 June 2018
A lovely sunny day, with a brisk westerly breeze, brought out 18 Coasters to Jenny Dixon Reserve, Norah Head. Col led this ride down to Budgewoi, then along the bike path and up Buff Point Avenue to Buff Point, where we waited while a flat was fixed.
On our way again to the Charmy Bridge and down Lowanna Avenue towards Dudley Street, split apart again by another puncture for Pedro. This time we pressed on while Pedro made his way to the café at the Charmhaven nursery, while Warwick peeled off home along Panorama for an appointment.
From Dudley Street up towards Barry's place, then through Wahroonga Road to Wadalba and onto Minnesota Road. The lights at the highway give you four seconds to get across, so with so many of us it took 3 goes to get us all across.
At Sparks Road we turned right to the wetlands and through that lovely place to finish up at the nursery. I left them at this point, having got a better offer for lunch.
Thanks to Col for managing the ride, and thanks to everybody who came out on such a cold morning for a ride in the fresh open air. Cheers
Danny
Dave, Waz and Paul at Buff Point. 29 June 2018
Group 1 ride 27 June 2018 - Morning tea at The Old Milk Factory (OMF). Azi, Kaz, Kez, Ric.
Another cold morning but bright blue sky, so plenty of takers at Peel Street. Group 1 mustered 11 riders, after we picked up Rolf about 9.35am in Crossingham Street. Not a bad effort Rolf, seeing you woke up at 8.45am. John D was our ride mgr, and Nigel was helpful near the back.
It was quite a long and tricky ride - back over the Toukley Bridge, along Marks Rd to Wahroongah, down to Wadalba, along Minnesota Road to Warnervale Road, through Warnie to Sparky, then towards the Motorway. As we crossed the M1 all of a sudden rain started pouring down, the sky was dark grey and there was nowhere to shelter. We turned into Hue Hue Road and plodded along in the soaking rain to Holloway Road, which is our life-saving detour away from the worst elements of Hue Hue.
By the time we got back to that road, the rain had cleared, but we were pretty-well soaked by then. Back up Hue Hue towards Sparks Road and you will find Dicksons Road on your left, taking us on a big loop back to Jilliby Road and Hue Hue, on our quest for coffee at the OMF. Getting pretty tired by now, but plugging on to Alison Road and a well-deserved coffee break. Back on Hue Hue Road I saw Rolf trying to re-install his chain, but I expected he would manage OK. Not until we settled in at the OMF did we hear that Rolf's chain was defunct, and he walked to the OMF.
He finally arrived, a tale of woe with a totally destroyed chain. The nice ladies at the café tried to organise a lift in the Courtesy Bus for Rolf, but Nige and I already had it in hand. I left early and rode home, changed into dry clothes and drove back to the OMF in the Pajero, couldn't have taken more than an hour I'm sure. Safely delivered home.
Thanks everyone for coming, 11 is a good number given the competition from the other wanna-be Groups, whose numbers will be revealed when and if they submit a report to the website guy. Thanks John for a lovely ride. As ascertained from the Strava spreadsheet above, my distance was 61km and vertical was 764 meters. John's Strava expired at m/t, and for some reason Nigel's vertical was only 478.
Danny
Wednesday 27 June 2018, Group 1 - Irene and our leader JD stuffing their faces at the OMF.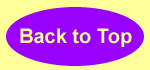 On a clear and cool morning only 3 riders, Rolf, Col and Doug, turned up to do the ride. We left Kings Park Raymond Terrace with a good hill to warm up the leg muscles, then through to Ferodale, then, via the highway, to Italia Road which took us to Seaham Road. A decision was made here to avoid the 3km of dirt road to Clarencetown, but to turn left and head to Seaham for coffee. While having our coffee we managed to dodge a light shower of rain. We then continued along Newline Road back to Kings Park for a total ride distance of 37km. Thanks for coming guys.
Doug
Vivi, Mike ,Pete, Rolf and Doug rode out of Warnies to Bruce Ave Wallarah, then on to the fire trail where we had section of a variety of mud and small and large basalt, also some washed out sections which required a bit of walking. An exhilarating ride with a hill to start and a hill to finish completed the ride of 18.5km. We then went to Warnies for coffee . Good weather, good company good ride. Thanks guys and gal, Doug.
Photos below:
Only 4 Skylarkers ventured out on this glorious winter's day. Rick, Dave, Kenny and myself - 3 missing for various reasons. We repeated last week's ride as you can't beat Shelly Beach for sun, views and whales!!
Dave led all the way at a cracking rate that Rick and I are not used to yet but somehow we managed to hang on - Ken has no problem! Pit stop at Bluebell's then beautiful Shelly Beach in no time at all. That was the end of my ride but Rick and Dave continued back up WBD doing approx 65klm whilst Ken went home and ended up doing 92klms. Ken was the brave one today, starting from home at 7.30am brrrrrr. Guess whose cake that was??? (Caramel and pear upside down cake). Chickens invading our garden when we got home! [Photo of naked chooks withheld]
Irene
I reckon that would be Ric's pear cake. 22 June 2018
A crisp cool morning, sunny but no breeze at all. Fifteen riders participated in this relaxed ride to Wyong Toilets, via Wadalba. Paul was our ride manager, and Dave was at the back sweeping up.
Over the Toukley bridge and up to Marks Road, to the Wahroonga Road roundabout, then up to Wadalba CBD, through the sports field next to the fire station. Right along that road to the end where we found a track through to Figtree Blvd, the first time I have ever been that way.
Soon we found ourselves back on to Johns Road, then we turned left on to Pollock Avenue and rolled down to the racetrack and then to the toilet block where we found my key to the mens and ladies toilets quite helpful. I lost that key years ago, then found it under my front doormat last week where it must have lain for two and a half years. I must have lent it to someone who kindly left it under my mat where I eventually found it. So, I didn't lose it, just forgot who I lent it to.
After our little pitstop we headed back up Pollock and down Johns Road again to Settlement Road, 100 meters further on, and through a little maze to the lights at North Wyong Industrial where we stopped at Macca's for coffee and a snack. Waz arrived to join us, after driving up from Umina. A very pleasant time was experienced by all, but eventually we mounted up again and rode back through the Settlers Estate, as I'm calling it, to Johns Road and right to the end at the bottle shop in Wyongah. I hived off at Kilpa Road to go straight home, so I presume the ride continued without incident back to Jenny Dixon, except for everybody who went straight home. Kudos to Karen for riding up from North Entrance, and back again afterwards, 58km. There were no punctures or other technical faults or falls. I clocked up 40km. Check out the Strava Spreadsheet above to see everyone's actual mileage. Lovely to see you all again, thanks for coming.
Danny
Skylarkers: Ken, Ric, Dave, Chris, Tony and John at Shelly Beach 15 June 2018
As you can see, great day for a ride which brought out plenty of Skylarkers looking for an easy-paced one after fuelling up on holidays! Wyong, Tuggerah then Shelly Beach where we saw heaps of whales breaching behind Dave's head! Dave's lost so much weight, it was too hard to draught him today. It was great catching up with each other again. 53klms and a promise of dieting now... Sorry Ken, I cut you off the photo accidentally.
Irene
Doug, Ralph, Col, Viv, Paul and Dave at the Lakes Beach Café 15 June 2018
On another lovely morning, eighteen riders assembled for the easy (?) Coasters coffee ride. We saw plenty of whales breathing and breeching in the ocean at Jenny Dixon as well as the Skylarkers. Weather was sunny, cold and windy 15 knots NW. I was nominated as ride manager, so I led the team down to Budgewoi and straight up Ourringo Street/Mimosa Road/Elizabeth Bay Drive (LBD) to Lizzie Bay for a re-group. Then further up LBD nearly to the highway, but turned left at Acacia Avenue for a trip down to the lake.
Unfortunately I missed the sign for Diane crescent (second left) and continued along Acacia Ave to nearly the end, then turned into Anita Ave which took us (me, Viv and Dave, everybody made the correct turn) almost all the way back to Diane Cr before we found a track down to the lake. By then everyone else had been to the toilet, had a drink and started along the bikepath towards the Retirement Village where we were supposed to be. We merged along the path as though we had never been lost. This wouldn't have happened if everyone had followed their leader and we would have had a nice adventure finding our way again.
Up to the highway then down Tall Timbers Road to Josh Porter Reserve at Chain Valley Bay South (CVBS) for a pit-stop before heading up the bike path to Mulloway Road, CVBN. At CVB Road we were supposed to go up the Link Road dirt fire track to Kanangra Avenue, but it was closed for re-surfacing, so that will be very good! So we rode back down CVB Rd to the highway and up to the lights. CVB Road is also undergoing a complete re-jig, as it gets flooded in heavy rain. I read in the paper that they're going to raise the road surface 2.4m, which is also nice as we won't have such a high hill to climb out of the valley.
After all that excitement the rest of the ride was quite mundane, except for the downhill flyer from the SRA Lookout, especially when you have a bus ahead blocking the lane over the speed hump at the entry to the SRA. Never mind - just take the other side at full speed and keep going! Then a beaut ride back to Lakes Beach café for a delicious morning tea. Sadly there has been some family issues for the owners of the caf and it will be sold. Sorry, Lisa!
After m/t I released the remaining cyclists into the wild, and made my own way home independently, after a distance of 54km, for me. Thanks for coming everybody, and for your good behaviour. Cheers
Danny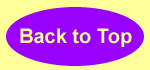 Ralph, Irene and Barry enjoy coffee at the Old Milk Factory, Wednesday 13 June 2018
About 30 riders turned up this morning at Peel Street, about 10 for each of the 3 groups now active. Conditions were cold, sunny and no wind, so increasingly pleasant as we progressed, but it never got warmer than about 17°C. John D, fresh back from his holidays in Ireland, led the G1 ride, and Barry kept the back end tidy. Danny led us out from Peel Street all the way to Budgewoi, where we took the bike path to San Remo and up Highview Avenue past Camp Breakaway.
At Doyalson we rode straight across the big intersection into Wyee Road, which we followed till we got to Gosford Road. Left there and along the lovely new road, over the railway line and into Bushells Ridge Road which took us to Hue Hue Road. The quiet country lanes were gone, and we had all the traffic of the main road, with big trucks, really big, keen to overtake us. We kept in single file and did our best not to get in anyone's way. Approaching Sparks Road a huge low-loader with a giant earth mover on it struggled past then turned left at Sparky. A little red car which was following it also wanted to turn but couldn't get through us and had to continue along Hue Hue for a few meters till she could stop for a U-turn. Badly judged, Miss!
It's a tough ride along Hue Hue Road, but we detoured around the back up Holloway Road to avoid the worst, traffic that is, not hills. After a few more hills we were back on Hue Hue and soon at the OMF, desperate for some nice hot drinks and edibles. Eventually we were sufficiently rested and set off back to Peel Street, or home, whichever was closer. About 57km for this ride. Thanks for coming everyone. I hope we'll get a report from the other groups soon.
Danny
Danny, Rolf and Dave relax in the sun at the OMF 13 June 2018
Perfect weather conditions at Toukley Bridge - 8 June 2018
A perfect day for cycling, as evidenced by the 21 riders who fronted at Jenny Dixon Reserve for a lovely ride down Wilfred Barrett Drive (WBD) to Berkeley Vale. Temperature was a bit cool, probably about 15°C, but if you dressed warmly it was fine. Col led the ride, with Paul managing away in the background. Warwick volunteered to stay at the back to catch any wayfarers.
With a slight northerly breeze it was a pleasant ride down to The Entrance (T/E), if a bit in-ya-face coming back. At Tumbi Bridge, Waz took over the front and took a few of us on a hilly short ride through the boondocks of Berkeley Vale. Others who didn't fancy the hills kept on the lakeside road and we reconnoîtred again at Bluebell Park, sort of. Back along the lake edge with more enthusiasm to DCE for coffee.
Well done to DCE for coping with all of us with no dramas. Sharon Pento dropped by to say hello, with her little riding group. Bernie had hived off quite early, and was replaced from newly returned from abroad John Arfur Daley.
On the way back up WBD my shoelace came undone and got caught in the pedal, so I had to stop to untangle it. Barry, Bones and I veered off at the 'new bike path' for points west. My total kms were 56, and the basic ride (by Margaret Lat) was 42km, but most people seemed to do upwards of 60km, so well done everyone. Thanks, Strava, for the wealth of detail about our ride.
A couple of good photos are here.
Danny
Despite it raining most of the night, it cleared up well by nine o'clock, so ten of us rode out of Peel street on a short trip to Pollock Avenue, Wyong. Ken left us about there, and we pushed on up Minnesota Road and through the wetlands to the Bunnings roundabout at Lake Haven.
It started raining at that point so by the time we got back to Peel Street we were pretty damp. That was OK, we had our stuff at the church for the general meeting and changed into dry clothes, at least I did.
A hot soupy lunch was served, with buttered buns and cake, with coffee on tap. Thanks all those who prepared this nutritious lunch, and to those who came on the ride, well done!
Barry re-considered his decision to resign and was gratefully received back into the treasurer's position. We're hoping for another Bunning's sausage sizzle as we need the money. Please volunteer to help with that. Cheers
Danny
Paul and his crew at Summerland Point - 1 June 2018
Tough conditions for cycling - 15-20 knot SW breeze, 16°C temperature, some light rain at times. Didn't deter 20 riders from fronting up to Jenny Dixon reserve for a ride for the rhizokids charity, for Karen's little grand-daughter. We lost a few on the way but good effort everyone. Paul led us out, and Doug appeared to manage the blunt end.
We were hoping to reach 50km as our commitment for the sponsored ride, which is 160km by Sunday. Over a hundred now, so Sunday's ride should push us over the target. Riding from home I knocked over 60km, and a few others would have done that as well. It was hard to work out where the wind was coming from, but on the outward leg it appeared to be behind us, which was nice. Up Elizabeth Bay Drive (LBD) with the wind pushing us, to the highway and back to Tall Timbers Road, which was more of a struggle into the breeze. A rest at Josh Porter Reserve at Chain Valley Bay South, then up the bike path to CVBN and onto the dirt Link Road to Kanangra Drive. A few people didn't fancy riding to Summerland Point (SP), but Paul very skilfully nudged us to do the extra k's, and everybody did it. Shows excellent leadership skills.
The ride to SP turned out to be fairly easy, with the breeze apparently behind us in both directions, well done, Paul! We stopped next to a nice bakery/coffee shop in SP but didn't weaken, preferring to push on to Lakes Beach for our break. It was a tough ride back down LBD into the wind, look, sorry I keep mentioning the wind, but it was a major factor in today's ride. After I pushed along for a couple of km's down LBD, Dave pulled in front and offered to cover me, which was greatly appreciated. After I fell off the back, Col took over at the front, thanks you guys!
On our way outwards, we checked the café and it was open, but by the time we got back there it appeared all shut up, but luckily there were a few girls still there, and they made coffee for us, but that was all. Thanks for that. After our morning tea in the freezing wind, we headed off for the final leg. The amount of rain turned out to be minimal, and it wasn't that cold, so really it was a pleasant ride, always nice when done with friends. Thanks for coming everyone, and see you on Sunday at Picnic Point, 9.00am, for our final leg in the fund-raising ride.
Danny
Tuggerah Lake on the way home, about 25 knots SW. 1 June 2018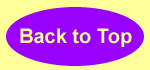 Charity Riders at Gorokan Peace Park (Toukley Bridge). Wed 30 May 2018
Cloudy, cold and raining when we all left home, lucky to get so many. It didn't actually rain, and the clouds soon cleared and most of the trip was in the sun. Wind was the main factor, being 10-15 knots Westerly, which frightened us but didn't blow on us that hard. It wasn't even very cold, just the combination of the two. Col was our leader, and Doug and Warwick kept an eye on the back end.
We rode to the Toukley bridge, where Ken went home again, clocking up 78km, then along The Corso and Panorama Avenue. Richard and Westley left us on the way out at San Remo to go home, so well done you two. As we went up the highway Waz got a flat tyre. So we waited patiently for some volunteers to help Waz fix it, while Col's back tyre slowly expired, which we didn't notice till we tried to get going again. Both flats fixed we then headed up the hwy to Doyalson and along Wyee Road. Somewhere along there Waz's tyre went flat again. This time they found that a tiny bit of wire waz the culprit, so that was then fixed properly. While we waited at Hue Hue Road, Col's tyre also went flat again. so this time Dave put it in a puddle and found the exact spot on the tube, which turned out to be a tiny piece of glass in the tyre, so that was then fixed nicely. Coming along Rutleys Road towards Vales Point Road, Dave touched Viv's back tyre with his front one, and came a cropper on the road. Quite spectacular to watch, and Dave had a show on his leg to prove it.
Lunch was held at Vales Point Reserve, with the wind howling through us, as we watched the moored boats to see which way the wind was blowing. Yeah, SW, so no relief. On the way back, Karen got her foot stuck in the cleat and fell on her knee, despite Kerry's best efforts to save her. No skin off but. The headwind didn't prove to be that bad so we all enjoyed our ride back. Dave left us at the Doylo on the way back, and Col and I both abandoned ship at San Remo to head home. My distance was 52km, but the proper ride was about 54km.
Well done to all the brave members who made the effort to ride, and support Karen in her efforts to raise money for for research into the dreadful affliction which has hit her little grand-daughter. There are a few photos here.
Danny
Team Posie photo shoot. 30 May 2018
A nice fresh morning greeted twenty-seven riders for the start at Jenny Dixon Reserve. Margaret Latham was selected as our ride leader, with Waz doing a great job again sweeping up the rear. We also had a new rider John Paterson and two Skylarkers Tony and Ken who rode up from Wyoming.
Riding west, Margaret headed towards Toukley over the bridge and had a quick regroup before Marks Rd. Then it was Marks Road, Tuggerawong Rd. Another regroup at Wyongah bottle shop. I passed the magic key over to Viv for the riders who wanted a quicker ride to Wyong toilets. When we arrived at Wyong, we were informed that Richard had a puncture, so we had a relaxing break while Doug and company repaired Richard's puncture.
After a refreshing break it was on to Watanobbi and back on the Highway then onto Maccas at North Wyong for coffee and eats. After Maccas it was through the new estate and up Doug's laneway to the top of the Wadalba Estate, then onto Van Stappen Rd. Through the school and onto Wahroonga Rd, Tuggerawong Rd, Marks Rd, Peel St, and back to Jenny Dixon Reserve. Total of approximately 40km.
Another top effort by our ride leader Margaret Latham, who brought everybody back safe and sound and also to Waz for looking after the tail. I believe everybody enjoyed the ride and thanks for coming.
Paul F.
Beautiful The Entrance coastline. Wednesday 23 May 2018
As the photo above shows - perfect conditions! Group 1 collected 11 riders, while G2.0i had 23, let's hope they can muster up a report. Paul Flacco led the ride, at a nice pace, not Skylarker stuff. Nigel watched out at the back, thanks to both of youse. All good experienced riders, so no slacking allowed.
A beaut run down WBD to our first stop at North Entrance. Then off to Toowoon Bay, such a lovely spot, for a, well, wait for me, actually, as I had stopped to take these glorious photographs appearing on this report. Then through all the back streets to Forresters, and down the Central Coast Highway to Wambers SLSC where we had coffee, and I had a sticky muffin. Delicious!
Back in the saddle again, with people planning their point of departure to their home. Viv first, then Pam went home and left Richard to bring back the car from Peel Street. Ken disappeared somewhere, didn't hear him say goodbye, but then you wouldn't, would you. The residual group continued up WBD, including Kerrie who could have hived off miles ago, but chose to ride back to Toukley, then back down WBD again. Good work, Kez! We saw her sister Jenny going the other way in Toukley, but she didn't stop as she knew Kez would want to ride the whole thing twice.
My distance totalled 65km, but I didn't have the energy to make it 70. A good ride, very satisfying and fun, even.
Danny
The Entrance lagoon, 23 May 2018
Margaret, Dave, Baz, Richard and others at Lakes Beach Café Friday 18 May 2018
Freezing cold this morning, but otherwise perfect, and we soon warmed up, with jackets and coats all flying off to cool down. Col led this ride, a mystery ride, except that he told us where we were going, to avoid a repeat of a few weeks ago when we got split up and some people just went home as they didn't even know where morning tea was. Warwick filled in the last place, very well, thanks Waz and Col.
Twenty-two riders started, but Ken went home from Wadalba as expected, completing 78km for the day, while I did 53 and those following the set course did about 38km. Chris did 63 and Col 62km. Down through Toukley, over the bridge then along The Corso to Dudley then back the whole length of Dudders to Wallarah Road, right then down past Barry's place and the roller coaster to Wahroonga Road. Through the Wadalba CBD and along Minnesota Road to Sparky.
Up Hiawatha Road and down Hakone Road to Arizona Road, then make good use of the new footpath past the roundabout at Bunnings, Lake Haven, cross at the Refugee crossing and down Moala Pde to The Corso again, a couple of hundred metres from where we left it at Dudley. And so on and so on around the top of Budgewoi Lake. Robyn suffered a busted gear cable, so couldn't get half her gears, so at Col's suggestion I took her up to Buff Point Avenue (BPA) and down the hill to avoid something, but only succeeded in adding a steep hill to her journey. The main péloton re-joined us at Lakedge Park and we continued then along BPA and the bike path to Budgewoi, at a fair clip I might add, till we got to Lakes Beach for a long-awaited coffee and toastie.
Pedro was waiting for us there so we had a good old chat before heading homewards. Pedro has had another growth taken off his skin and won't be riding for another month. He's having a rough trot with that condition, that's for sure. All the best Pedro! There are a few photos taken with my magic phone and they are here. No Skylarkers today as they are all, except for Ken, away.
Danny
A fine sunny but chiily day, with SW breezes 10-15 knots early, growing to 15-20 knots later, as we were trying to roll down the Fernleigh Track. Doug led the ride, I never saw who was at the back.
Phil from the Monday Newcastle riding group joined us today, seeing we were in his territory. Marshall also joined us for a while on his very quaint old roadster with the Sturmey-Archer 3-speed rear hub, which I had 60 years ago. That made fifteen riders, pretty good for an OOT ride for Group 1. Doug took us up the road a bit then we crossed the highway heading towards Lake Macquarie where we had a pit-stop. Then we all made our own way towards Warners Bay up the Hospital Hill, so-called as it goes past the hospital, doesn't put you in it. We re-grouped at the BP servo then rode individually again to Speers Point, as there were many mobile hazards on the path and the road.
We stopped at Speers Point, near where a big group of young mothers were having a baby fair of some sort, with exercising. Nobody wanted a baby so we kept going along Creek Reserve Road and onwards to Wallsend and Jesmond, not quite sure where, as I don't know the area, and my UBD is eleven years old, so no bike tracks in it. Eventually we had to decide where to have lunch - one group wanted to see an old brick pit and sit on the grass in the freezing wind, and the other group fancied a hot coffee and something at Macca's nearby. So we split up and by good luck we all came together again on the Fernleigh Track, and rode home together along that windy way.
When we arrived back at our start place at Belmont, I decided to ride another 1.1km up and down the road, finishing up with 50.0km for the day - how lucky! Thanks to everyone who came on this ride, especially Margaret L who was the sole representative of her gender, greatly appreciated by everyone else. Thanks to Doug, Paul F and Paul M, who helped with directions, as did Phil who was a local, so invaluable knowledge. Sorry, no photos today as I forgot to take any.
Danny
Chain Valley Bay sunny but windy Friday 11 May 2018
Twenty-two riders fronted at Jenny Dixon reserve this morning with the temperature about 14°C and a 25-35 knot NW wind blowing (Near Gale on the Beaufort Scale), but it was sunny and not raining, and that's all that mattered. Ken rode straight home again, after having ridden up from Narara, fair enough. Still did 75km. Paul led the ride for us, and Waz held up the arse-end.
With quite a big group, as usual, we carefully made our way along Budgewoi Road to the toilets for a last chance leak. Then up Lizzie Bay Drive, with a beaut tail-wind, I thought, apparently it was side-on. Once we got to the highway we turned left and headed back down to Tall Timbers Road next to the shops at Lake Munmorah. Didn't stop there, but continued down to Josh Porter Reserve and Chain Valley Bay for a short break.
Then up to CVBN and Mulloway Road and the dirt Link Road to Kanangra Drive. A tail wind down to the highway then down Blue Wren Drive and the SRA big hill to Lizzie Bay for a short rest. Still wind-assisted we pushed on to Lakes Beach café for a well-deserved coffee and a sandwich (for me). It was still only 16°C when I got home, but people were stripping off their jackets very early due to being overdressed for riding. Fine for standing around at the start but you soon warm up. Thanks everyone for coming today, a great ride, thanks to Paul and Waz especially for looking after us. Cheers! No Skylarkers today as they're all away on holiday, except for Ken. Three photos are here.
Danny
At Jenny Dixon Reserve, Norah Head, Friday 11 May 2018
Group 1 Wednesday 9 May 2018, lunching at Budgewoi
Here we are again - Figure of 8 around both lakes: What a beautiful day, clear blue skies, pleasant autumnal temperatures and great company as 9 intrepid souls ventured out with Group 1. Namely: Ralph, Rolf, Paul, Ken, John, Nige, Azzi, Col and myself. Ralph kindly took on the "lead" role and gave us a good descriptive briefing.
Down the Corso at a cracking pace and we thought Ralph must have been trying to make up for lost time (being away n all!). Around the gorgeous bike path to Budgewoi by which time 80% of the fleet had been dropped!! Having lost sight of the lead folk, that 80% re-grouped at MacKenzie Park. After one phone call, we discovered the other 20% were waiting for us up the other end of Elizabeth Bay Drive. No harm done so we then cruised on up to meet them. After that, we had a pretty cruisy ride around to Doyalson, through the Armco and a dream run down Emu Drive. (Col looking very professional with his "downhill pose").
So then back again along the bike path to Mackenzie Park where some bought their coffees in the local cafe and we had a nice long lunch and a chin wag. From here, we split up as some went straight home and the remaining came back via Norah Head. Thanks Ralph for leading when no other name was on the schedule - I know we gave you heaps but it turned out to be a very fun ride in stunning weather. 53klms for those riding back to Peel Street and Ken did 103klms even though he departed at Charmhaven. Thanks everyone for coming - a great day out.
Irene
Group 2 ready to ride - Wednesday 9 May 2018
The last beautiful ride-morning before winter breaks loose. Perfect conditions. Twenty-five riders started, but Westley's pedal fell off within a kilometer, so minus one rider, then we found Frank at the cemetery, so back to 25. John L was leading this ride, and Dougie rode shotgun at the back.
Dave and Margaret set a cracking pace down WBD to North Entrance, where we had a re-group. John then took us over the bridge on the footpath, to go down the little footpath with its dog-leg. The bike path was full of ladies with their babies in pushers, people with dogs, other cyclists and many walkers and runners, but we held our nerve and finally made it to Saltwater Creek bike park for another re-group. Next stop - Blue Bell Park, our lunch venue. There we found Johanna with hot water and coffee for us, and Big Bob desperate to talk to someone after Steph left him home alone.
At this point the discipline started to crack up, with Robyn, Richard, Waz and Pam all heading back to their place whence they started. After a nice break, we all (the residuals) pointed our bows (like a ship) towards Wyong. At the Wyong Bridge we lost Margaret, as she had already ridden from South Tacoma to the start, so 57km for her.
After a wee break at the famous Wyong toilets, John led us along the river (behind a breakaway group) to the Tuggerawong shops for our last re-group, which is where Virginia and I peeled off towards Lake Haven, with me having completed 49km by the time I got home.
A very pleasant ride, thanks everyone who came, and thanks for all the concern about my health, but I'm fine now thanks. Group 1 went up towards CVBN so I hope there will be a detailed report from Irene soon.
Danny
Friday 4 May 2018 - beautiful The Entrance lagoon
Twenty-two riders fronted at Jenny Dixon Reserve (JDR) this lovely morning, for a ride down Wilfred Barrett Drive (WBD) to Batto Bay, including a new guy, Frank. Paul devised the ride, as he nearly always does, and Young Pam managed it. Our steadfast rear-admiral, Warwick, provided the back-up.
Dave put new road tyres on his mountain bike, but they let him down by letting air out. After a re-group at North Entrance, Pam took us through the CBD and up the hill near the surf club. There is quite a bit of earth-moving work going on along the shore there, so it should help with sand retention. A re-group at Toowoon Bay, then a quick meander to Batto Bay where we enjoyed the sights of the wonderful coast.
Down to the lake edge then finish up at DCE café at The Entrance where Paul had reserved two tables for all of us. Morning tea went quite smoothly, if somewhat slowly, but with 22 customers you have to be patient. It's quite good of them to split the bill 22 ways. Despite having his farewell last night, Ray turned up again before his final departure to Yorkshire on Sunday. It was good to have another chance to say goodbye.
A few of us headed off home at this stage, including Pam And Richard, so we had to get Paul to do the leading back to JDR. Chris, Linda and I steamed up WBD into a slight headwind, after the other two caught me, and Chris led us up to the new bike path (we'll always call it that) where we waited to wave goodbye to the next contingent before setting off, we three, westwards to our homes.
A very pleasant ride as usual, thanks to everyone for coming, and especially to Pam and Waz for keeping our ducks in a row. Some photos are here.
Danny
Group 1 at Catherine Hill Bay Wednesday 2 May 2018
It was a bit quiet on the Group 1 front today with only 9 takers: Lyn (only to Aldi), Viv, Rolf, Azzi, Nige, Tony, Ken, myself and John D - our fearless leader. John performed a clear briefing at the start, making a safety point about turning right off the highway. Having lost Lyn at Aldi, we made a steady start and SOMEBODY, NIGE, decided it would be nice to take the SRA en-route! But this young fit group had no troubles although Viv suffered a puncture at the top of the hill. Onward and upward along the busy Pacific Highway, I was surprised to see very little glass and litter. It must have been swept recently because normally its full of glass - maybe Nige carried a broom behind him on Monday!
After taking the Northern entrance into Catherine Hill Bay, there were some ups and downs eventually leading to our lunch spot (photo above) although there were murmurings of going to the pub but we decided the scenery was better where we were. Although it was a cloudy day, it's still a lovely spot, nice and quiet plus some great smooth sealed roads now the new housing estate is getting established. After our tea break, we stopped at the top of that first hill to take in the view of the new estate leading down to a pretty Moonee Beach. Full of changes since we last rode there with our club exactly 1 year ago on 3rd May 2017.
Our return journey took us through Doyalson, onto the Corso then Peel Street with only Viv and I at the end. Ken, Tony, Rolf, Azzi, Nige and John had all peeled off by then! Perfect weather for cycling, 52 klms done and thanks to John for getting us back safely. We never allotted a sweep on such a small group as we tend to stick together but Ken naturally performed this duty without knowing - thanks Ken!
Irene
Wednesday 2 May 2018 - Group 2.0 gathering at Lizzie Bay before heading home
A beautiful day for this time of year - 22°C, cloudy, no breeze detected. We had 33 riders in this group at one stage, but it's hard to keep them all in a row. John L led the ride, and several experienced outriggers looked after the stern. With 9 riders in Group 1, we had 42 riders in the club today. Nice for me to see Darcy again as we have been mates for nearly 15 years, and he is definitely getting back to form.
After a couple of weeks off sick, I decided to ride with G2, but in fact I had no trouble staying up the front. A very relaxed ride. So just down to Budgewoi and up Lizzie Bay Drive (LBD) to the highway (with stops of course). Following a report of roadworks in Chain Valley Bay Road, John decided to continue up Carters Road to the bike path, thus avoiding CVB Rd altogether. I had to go up the highway a bit to retrieve 3 riders who had made an early getaway. The dirt Link Road from CVB Rd to Kanangra Drive was in quite good condition so didn't present any problems.
Once we were over the highway and into Blue Wren Drive we re-assembled before hareing off to the other end to get the best seats at Tea Tree Picnic Area. Mrs Anne L was there with tea and coffee, and Marshall also materialised after missing Group 1.
After a very pleasant m/t and a chat, we rolled back up the hill to the top, not nearly as steep as some people forecast, and down Birdie Beach Drive to Lizzie Bay for a final re-group, at least I think it was. This is where today's accompanying photos were taken. By then I just wanted to get home so I took off with my faithful retinue back to Budgewoi and points homewards. I did see Group 1 coming back along The Corso, just the 5 of them by then.
Thanks to everyone for coming, and thanks to John and Anne L for their efforts on our behalf.
Tomorrow Thursday 3 May, there is a dinner at Halekulani Club to farewell our pommy mate Ray, who has ridden many miles with us over the summer, and very well too considering his age. So, 6.30pm at Hale if you want to join in.
Danny
PS Just looking at the Strava reports, Ken from Narara did 111km in Group 1, and over 1km vertical!
Insert Report here.
Insert Report here.
Insert Report here.
Eleven enthusiasts signed up for group 1 today and with nobody allotted as Manager on the schedule, John kindly took on the Leadership role. Paul Flack generously volunteered to be "Rear Gunner" along with his fancy new brake levers! We had Jen, Graeme, Col, Dave, Tony, Nige, John, Paul, Boston Bill, myself and Ken just managed to zoom in at the last minute having suffered a puncture en-route from home. So we had the usual route down to The Entrance with the normal re-groups, ticking along quite nicely to the Long Jetty cycle path. After which we chucked a left onto Tumbi Creek Rd, (Dave left us here to attend to domestic matters!) another lefty into Palm Valley Rd, Leetes Lane, (we were both right John!) then Hansens Rd. These 3 roads are so picturesque with acreages, big houses and not much traffic - what a delight to ride through.
Bellevue Rd to the Caltex on The Entrance Rd where Bill left us to go home. We had a little discussion up here and decided to pay homage to the Shelly Beach SLSC for coffee! What a great day for riding - a bit of cloud around so it was not too hot, not windy and not cold. The ocean looked quite spectacular at Shelly Beach and I wished I'd taken a photo but more importantly, I captured our members sitting enjoying their well-earned break. After a nice chin-wag with our wonderful members, we had to get up for the return journey. I branched off at "Bent" street before the bridge so I hope everyone managed to make it up WBD without incident. John did a fantastic job with minimum attrition! This small group of fit "young" riders managed to keep together really well throughout the whole ride. Thanks too to Paul for keeping the back end tidy. 56klms done by the majority - Ken did 94 and Tony 74klms. Well done everyone.
Irene
Toukley Bridge, on our way to Blue Haven, Friday 13 April 2018
That must be Karen as she was the only one with a club shirt on.
Twenty-three riders reported for duty at Jenny Dixon Reserve at Norah Head this morning, already a warm day and with a 10-18 knot NW breeze, good going downwind and hard pushing in to it. However we went in a loop so we copped the best and the worst of it. Westley volunteered to lead the ride, and Doug, Mike, Waz, Richard, Pedro and Robyn looked after the tail end.
Even though Wes kept the pace quite moderate, we found ourselves at San Remo with 40 minutes still before our booking at Lakes Beach Café. Wes decided to add a scoop of Blue Heaven to our trip, so we were half an hour late instead of early. From the bottom end of Roper Road (past Aldi) all the way to Lakes was a fast trip with the wind behind us. I shot ahead at Lakedge Park, speeding down those winding hills, thinking I was way ahead, but on arrival at Budgewoi Bridge I found everyone had caught up, so well done you guys!
Morning tea at Lakes was the usual mixture of coffee, toasted sangers, joking, laughter, banter, bonhomie and je ne sais quoi between the almost a double dozen mates. Ian had to leave before Lakes to take his wife out to lunch, but he could have brought her along to join us. Thanks to everyone who helped, and to those who didn't (me). Socialising and exercise is a good defence against dementia, so well done everyone, whatever your names are. I saw all the Skylarkers heading over the Toukley Bridge on our way home, so looking forward to a brilliant report from Irene about their adventures. Photos from today are here.
Danny
Eight Skylarkers arrived this morning but Dave was "just kidding" as he had to turn around back home to help a mate do some manual work. So we were 7 and with windy hot conditions, Ken suggested go up Mandalong Rd to Dooralong, for some reason! Ok the first half of the ride up Wyee road was a bit torturous with lots of traffic but as soon as we turned left into Mandalong rd, it was beautiful and well worth the effort to get there. Most of it is sealed now with a really smooth surface all the way up that great big hill. Just the final 2klms down the other end is still a bit rough but manageable if you slow down and take it easy. It wasn't too hot and we were in shade most of the time.
Coffee at the milk factory and then it felt like a long hot ride home from there. Ken ended up doing 104klms John, Chris, Barbara, Rick (B's husband) and myself did 75 and Tony maybe 90ish. Saw Doug on the way out and Danny and Christian on the way home. Great day out with our cycling buddies. My photos are here.
Irene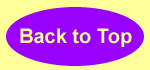 A warm sunny day with a northerly breeze of between 10 and 15 knots. Thirteen riders assembled at Rotary Park in Morisset for an interesting ride around the district. No leader was nominated on the calendar, and in fact there was none. However, Dougie assumed the mantle, and John D acted as sweep.
We headed back along Dora Street towards Mandolong, through the traffic lights, across two roundabouts, and past the M1 Motorway entrance and exit, nervously, and kept going till we turned right at Deaves Road. There we stopped while I caught up after finally turning on my Strava, 3 kms late. A bit further along Azi caught up to us, after quickly parking his car and chasing us after seeing us going the other way along Dora Street.
All together now, we pushed up to Cooranbong, where JD found some water, after leaving his bottle in the car. Straight past a favorite café and on to Newport Road, where Doug swapped positions with John after expending himself in an effort to keep up a good pace. John then led us to Dora Creek, the CBD, where, after a short re-group, we all crossed the Dora Creek Bridge in a bunch, with a huge semi-trailer tanker bringing up the rear. No chance of him trying to get past, so it was best he was there. Left at Marconi Road, where we entered new territory and frequently had to refer to a cobbled-together map that Doug had acquired. Only after looking at a map now can I see where we went, as it was quite a guessing game, but from Marconi Road we took Station Street down to Hungary Point in Bonnells Bay then back on to Fishery Point Road (FPR), going the wrong way, towards Brightwaters and Mirrabooka, chopping out the Balcolyn leg, thereby missing the opportunity to visit Shingle Splitters Point, which we visited yesterday in the kayaks.
So right out along FPR till we got to Hillcrest Road, then just following the water till we finally ground to a halt in Morisset Park, where a nice man who parked his car in the middle of us finally revealed the secret of getting to the hospital. "Just keep going up this road, through the roundabout, for a couple of km's and Bob's your uncle." So we did that and within minutes we were sitting on the grass at our lunch venue - too easy!
Another 5 ks and we were back at Rotary Park and piling in our voitures for a trip to Macca's for coffee and food. Thanks everyone who helped, like JD, Doug, Col and everyone else, for such an interesting though surprisingly short tour of the area. Forty k's, except for Rolf who rode from home, add another 36kms. No photos despite the beautiful places we visited, sorry.
Danny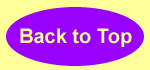 Well, what a difference a couple of days make weather-wise, after Wednesday rain cancelled the ride. Today a beautiful sunny morning, with temperatures in the high twenties. Twenty-six riders turning up for an enjoyable, relaxing ride.
After a discussion with my partner in arms (Col), we decided to ride North West. I was ride manager with Doug putting his hand up to sweep, so off we went towards Budgewoi around the back road. We had only travelled a short distance and I got a puncture, not a good start. After a quick repair, we were on our way again. After a short stop at Budgewoi it was on the bike track heading towards Ralph's place, where we turned up the laneway and around a few back streets and onto Buff Point Ave. On the way we passed David's place and gave his wife a big wave, then down to Edgewater Park for a pit stop and short break. Riding on to Charmhaven Bridge, after a quick regroup, it was Ray Schofield who got a puncture under the bridge. I was hoping it was not going to be one of those days!
With plenty of helpers for Ray, it didn't take too long before we were on our way again. A big lap around Bluehaven, back under the bridge, up the highway to the Charmhaven Nursery for a well-earned coffee break. After everybody was refreshed, we sang Happy Birthday to Bernie on his seventy-seventh birthday. Well done Bernie! After coffee, a few of the riders left the main group to make their way home. The main group rode on to The Corso, up to Peel St. past Aldi through the lights and up Kelsey St. back to Jenny Dixon Reserve. I believe everybody enjoyed the ride, riding approx 32km. Thanks for coming and big thanks to Doug for looking after the tail.
Paul F.
Skylarkers Barbara, Tony, John, Ken and Chris at Shelly Beach, 6 April 2018
Seven skylarkers rocked up this morning, including Doug on his trusty steed. However, the Coasters ride was calling him! So we had 'not so new now' Barbara, John, Ken, Tony, Chris and me. Shelly Beach via Kangy Angy and Palmdale was the preferred route but we got thwarted with road closures so Palmdale got dropped.
Perfect day, though a tad warm coming home up WBD. 64klms, Tony 84 and Ken more I expect. The ocean just looked beautiful today. Great ride out with great buddies!
Irene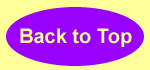 Wednesday 4 April 2018 - Group 2 ride to Craigie Park
Different suburbs, different weather - Pouring rain at Lake Haven, fine at Toukley. Not expecting anybody to be at Peel Street, I was surprised to find over 20 people there, most keen to go for a ride. Group 1 couldn't find anyone to go, even the leader, Barry, came in his car with an umbrella, so any G1 riders joined G2.0, making 19 in that friendly group. Chris Boi was leading, Moonie offered to go sweep, and in fine weather we took off towards Wyong, planning to coffee at Farm Gate. Once we crossed over the bridge, the rain started quite heavily. By the time we stopped at Craigie Park for a re-group, we were all soaked to the underpants.
Quite a few riders had had enough, and headed back to Peel Street, so Chris then abandoned the ride, as he lives only a few hundred meters from Craigie Park, and that was the end of the organised ride. By the time we crossed over the Toukley Bridge again, the rain had stopped. Not stopped actually, we just rode away from it. Toukley was bone-dry. Pity about our ride, but we gave it a good try, and it's not much fun riding in saturated clothes. Most people went straight home, but Nigel, Rolf and I had coffee at Toukley Square.
Before I left home it was pouring down, and I really didn't think there would be any riding, but I took all my stuff in the Pajero anyway, including a raincoat and hi-vis vest, so I was able to join the ride. I had left the car all loaded with kayaking stuff from yesterday, so I had to unload it before I loaded my bike in the back of the wagon. Just forgot one important thing - actually take the kayak off the roof racks! So I drove down to Toukley with the kayak resting on the racks but not tied down. As a testament to my careful driving, the kayak didn't move, but I was subjected to a storm of derision from my so-called mates about my oversight. Luckily I had brought the straps with me so tied it down again. In my rush I forgot my phone too, so no Strava data and no pictures, but I saved my phone from a drenching. Better luck on Friday, eh! I won't be there as I have an appointment.
Danny
Budgewoi Lake from Buff Point
I get sick of saying the same thing, but I can't deny it, another beautiful day on the NSW Central Coast - sunny, warm, no wind... Col led the ride and Paul watched the back. Twenty-three riders, including a latecomer.
Through the back streets of Toukley to the bridge, then along The Corso and generally north to the Charmy bridge. Along the bike path towards Buff Point then, after a break, up Narambi Ave and through the roundabout to Ulana Avenue, where Westley popped into see Kevin and Jean, then on to Halekulani where we popped in for a cool ale, we wish, no, over the Budgie Bridge and on to the famous Lakes Beach Café where we were well looked-after by the charming staff who were expecting us. With plenty of helpful staff, all decked out in their new uniforms, we all received our orders in a timely and polite manner.
After a long and fruitful discussion, up our end at least on the delights of intercontinental travel, we trudged off reluctantly to our homes, even Col left us to it to find our way back to Jenny Dixon's carpark. Thanks Col, and thanks Paul, from a grateful and happy cohort of elderly but fit cyclists. Some of my photos are here.
Danny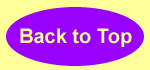 On the way back from Hidden Valley
Danny was the ride leader today on what appeared to be a very ambitious ride from toukley to Hidden Valley, which is a farm way up Ourimbah Creek Road. Advertised distance was 60km, but we all did well over 70km, and it would have been longer, but I threw in the towel (a boxing reference meaning to give up) about two thirds of the way up to the end, which, to answer a popular question, is a dirt track and walking venue.
We had 17 riders, mostly serious riders who could easily meet the pace I set. On the way back along the river road, Nigel was kind enough to take the lead, giving me a welcome break from pushing into the stiff (10-13 knots) ENE breeze. Thanks Nige! We pretty well stuck to the advertised plan, except for doing Footts Road on the way up to avoid duplication. And we had coffee at the Tuggerah Macca's instead of some lonely concrete bunker on the Wyong River. A new café owner, Howard I think, made us very welcome and was pleased to see all these bikes turn up at his half a million dollar shop. Even if some of us didn't buy anything but ate our own dry bikkies and water.
I had to beg off the leader job at Wyongah as I couldn't face the extra 10km to Peel Street then home, as I had already done over 70km, so Viv took over to take the very few remaining riders back to their cars.
Overall the ride was very well received by the participants. Thanks to Nigel, Kerry who did the tail, Viv for taking over, and everybody else who offered their free advice. A great day for a ride.
Danny
The beautiful and lush pasture at Hidden Valley, compared to the dry grass on our recent holiday near Wangaratta
There are 3 horses in this picture.
On such a beautiful day, we expected a good roll out of riders, our most optimistic forecast was about 20 riders, but we had 28 riders with a mix of riders, 17 blokes and 11 girls, some were from group 1 and we had new rider and a couple of riders who ride with us occasionally. As usual for this ride, we gathered under the pine trees at the Gosford Sailing club. Ian M was the ride manager, with Steph F looking after the tail along with helpers John L, Doug, and Mike S from time to time.
The riders in sign on order were John and Ann, Irene, Marg L, Barry S, Ian M, Steph and Bob, Virginia, Bob W, Westley, Darryl C, Hans, Jenny Duffy, Jenny Bourke, Pam, Darryl M, Paul, Jill and Trevor, Keith A, Diane and George, Warwick, Doug, James, Mike S and Peter G.
TDCC were happy to greet Ann and Bob F back to riding after a long break for various reasons, we also welcomed Peter G, who is a guest rider from Terrigal, who plans to join the club. Peter said he has to decide where he fits in best with his capabilities, that is Group 1 or 2. Pam's Richard decided to do his own thing today, we were also joined by Jenny B who rides with us occasionally. Keith A also rode with us today for the first time, he normally rides with the Friday group.
After Moonie gave us our ride instructions, we set off to the Brian McGowan bridge then onto the bike path that would take us to Woy Woy, the track was very busy with lots of Mums with Bubs in strollers and prams, mature persons out for a stroll, bike riders who thought they were in Le Tour, and a lots of joggers. So, the calls for most of the way to Woy Woy were, Walkers Up, Joggers Up, Riders Up, Dogs Up etc, luckily no cars on the small section of the roads we travelled on the way to Woy Woy. As mentioned previously this ride is one of our most scenic, Peter had not been to this area of the Coast before and mentioned how nice it was. As we had Ann and Bob returning to the fold today, after a long spell off riding, we had more regroups than usual, it was appreciated by us at the tail. On arrival in Woy Woy, Ann and Bob decided to wait in Woy Woy till the rest of us finished the Umina-Woy Woy loop, better to be safe than sorry, as we encountered a steep hill which might have tested their resolve. After leaving Woy Woy we travelled along the bike path beside the Brisbane Water, then onto the local roads which took us under the road leading to the Rip Bridge, and then onto Ettalong and Umina.
The greatest views from any bike path on the coast, again lots of people on the bike track. See photos on Strava from some of our riders. After leaving Umina beach via the track beside Umina Beach oval, we took a Cook's tour of the back streets of Umina and Woy Woy, firstly crossing Ettalong Road, then to the following streets, Hobart Ave, Fitzroy Ave, Brisbane Ave, Greenhaven Drive where we encountered the nasty hill which had our lungs calling out for more Oxygen, and our knees crying out for some respite. From Greenhaven Drive we went to Greenhaven Close, Australia Ave, Rabaul Ave, Lone Pine Ave (they sound familiar), then Haynes Ave, Lovell Rd, Vernon Road, Onslow Ave, Erina Ave, Ocean Beach Rd, McMasters Rd, Welcome St, then we crossed Blackwall Rd into Burge Rd, and then Allfield Rd with took us back to the bike track on Brisbane Water. Thanks to the GPS for remembering all the streets, those without Strava GPS, will have to refer to their old-style maps to see where we went.
Shortly after we got on the track, Irene got a flat, Doug and others helped her to get mobile again, thanks guys. On arrival in Woy Woy, Irene caught the ferry to her side of Brisbane Waters and then rode home to McMasters beach as Irene had ridden to Gosford. The rest of us had goodies at the Woy Woy fish shop, and swapped stories. After lunch Diane got a flat, which George and Westley gave her a hand to repair. At this stage Ann, Bob, Steph, John L, Hans, Jenny, and James decided to leave for Gosford ahead of the faster riders, Mike S quickly overtook us as he wanted to get to Gosford before his tube went flat, such a big tube, it takes forever to pump up. The tails of woe continued, shortly after we caught up with Ann, who also had a flat, John and Bob set to work, and advised us to keep going. Three quarters of the way back to Gosford the faster riders caught up with our group, and went pass like a Bondi tram, a while later the Lake Macquarie boys caught up with James. They nursed him back to Gosford as he was cramping up, too many kilos for his muscles to carry. Before long we were all back in Gosford packing up and saying our goodbyes till next week. Thanks to all those people who helped on the ride. A very nice ride was had by all.
The distance was 43kms, the riding speeds varied from 16 to 18km/hr, we climbed 272 metres, the temperature ranged from 21 to 27°C, the winds varied all day, starting from the South, then NE, then NNE at speed of 6-17km/hr.
James
[With Group 1 having 17 riders, TDCC had 45 riders on the road today!]
When I arrived at Jenny Dixon Reserve this morning the only person there was Col. The wind was coming in from the south east at about 30Km, and quite fresh, so we sat in my vehicle for about 15 min. and Col told me about his Cruise. At this stage it looked like just the two of us would be riding. With in the next several minutes we had 8 riders, Col, myself, Westley, Margaret, Peter, Darrel, Ray, Barry and Ken joined us at Marks Rd. Which made up 9 riders.
We all had a discussion on which way to get away from the wind, and Margaret had a plan where to go, so we made her our ride leader for the day and myself to do the sweeping. Margaret headed West over the Toukley Bridge where Ken joined us just before Marks Rd. We had to have a stop at Craigie Park for Peter Bishop, say no more! Margaret set a nice steady pace along the River Rd, all enjoying a nice tail wind all the way to the toilet block at Wyong . After a refreshing break we headed towards all the back roads at Watanobbie, then working our way to the Farmgate for a refreshing Coffee break, where we were greeted by Mike, Doug and Sue. After coffee, Margaret decided to ride to Maccas, cross the Highway at the lights and ride through the new estate then onto Johns Rd, through to Tuggerawong Rd, Marks Rd over the Toukley Bridge, Peel St. through the lights at Aldi, left at Kelsey Rd. and back To Jenny Dixon Reserve. Total distance 40 km. for a great ride. Top effort for Margaret Latham for being our ride leader and to all the other riders, safe ride and no punctures.
Paul F.
A cloudy start to this morning's ride, with a southerly breeze of 13 knots. Warm, sticky and fine. I think about 17 riders though I didn't count them. Paul led us on a ride down to North Entrance to start, but that was as far as I got, as I had an appointment at the hospital at 11.15. I also had a flat at North Entrance, a tiny bit of fine wire 2mm long. So after Westley helped me with that, everybody set off over the Entrance bridge, while I retraced my wheeltracks up WBD, assisted by the tailwind. I only just got to the apptmt on time, misjudging my time.
Hope everybody had a good ride and a nice coffee at DCE. Paul continues the story below. Along with many others I will be heading south of the border for the Myrtleford cycle camp. Hope to see you there.
Danny

After we waved you goodbye, Danny, at North Entrance, we rode our usual way over the bridge and rode out to Toowoon Bay for our usual regroup. Westley wasn't feeling all that great and decided to ride back to The Entrance and book our tables at DCE for Coffee and eats. It was a pleasure to be out riding on a beautiful morning. Our next regroup was the toilet block at Bateau Bay, where we all enjoyed a short break. Back on the bikes, we rode our way to Bike path at the South Entrance, a quick stop at Pam's Toilet Block, then onto the Entrance for Coffee, where we were welcomed by Mike, Pedro and Doug.
So we ended up with twenty for Coffee and had excellent service from DCE Café. After a long refreshing break we headed for home up WBD, with everybody back safe, thanks for coming. We rode approx. 37km. And a big thank you to Waz for tailing.
Paul F.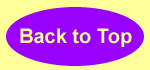 Joshua Porter Reserve, Chain Valley Bay South
Perfect cycling weather today at Toukley attracted at least 17 riders to Group 1 and even more for G2.0i. Group 1 was headed up to Chain Valley Bay North then down the bikepath to CVBS for lunch at Josh Porter Reserve. G2.0 rode down to Batto Bay so that Pam and Richard could ride straight home. Sunny/cloudy and warm with a 10 knot NE breeze kicking in at ten o'clock to help us get back, and slow Group 2 down up WBD.
Barry was leading and set a good pace down to Budgewoi, with Kerrie and Jenny sweeping up. Estelle could easily have joined this group and got home an hour earlier. Even with a sizeable complement of Skylarkers we were quite well behaved, often staying behind the leader without being asked to. Doug, Sue and Mike met us for m/t bringing all the tea and coffee stuff and a heap of nice bikkies and fruit cake. Thanks for that you guys!
Only a short ride, ticking over at 38.5km for me when I got near home, so I had to ride around the back streets for a while to reach 40ks. I still felt puffed out even though it was less than half the distance of Sunday's ride. Feel much better after a snooze. If anyone hasn't left early for Myrtleford, do come for a ride with the Coasters on Friday. Thanks for joining us today. Long live the TDCC.
Danny
Doug setting up for morning tea
A good group of approx 20 riders met for our ride to Shelly Beach. There were some dark clouds but the weather report said that there was little chance of rain and it turned out they were correct. Warwick was our leader and John L looked after the tail. Our first regroup was across from the cemetery and Warwick gave us the go ahead for WBD and to meet up at The North Entrance. Marg and Ian took off with the rest following at a good pace.
After our regroup we then headed for Toowoon Bay at a much more leisurely pace. It was only 10.30am when we regrouped at Toowoon Bay and with only a short ride to our lunch stop at Shelly Beach it was decided that we would have coffee, tea etc and move on from there. Shelly Beach was lovely, sun shining, blue water sparkling, so we spent a fair bit of time chatting and enjoying ourselves. Finally Warwick rounded us all up for our trip home. We took off towards the lake and the ride back to The Entrance. From The Entrance it was again a dash along WBD but this time into a head wind. We regrouped at the Bike Path where the Budgewoi lot continued along the road. Steph, Bernie and Virginia took off to head over Toukley Bridge and the rest back to Peel St. Thanks everyone for the good company and a lovely ride and we will see the people not travelling to Myrtleford next week. James missed the ride as he slept in but managed a smaller ride on his own see Strava. He will see us next week.
See you next time.
Virginia
Riding around Budgewoi Lake, at Buff Point
Steady rain till after 7.00am - no riding today. Might just go up and see if anyone comes. Luckily I rode up, and there were 22 others gasping for a nice coffee ride, sheesh! On top of that I got appointed ride leader, so, fully involved. By that time it was sunny, warm, fine - everything you could ask for. On a day with the odd shower, we never got a drop. Warwick offered to go tail sweep. The Skylarkers were also tricked by the early rain, and finished up joining up with us coasties.
Then, we were away, up to Budgewoi, Lizzie Bay Drive, a regroup at Lizzie Bay, then up to nearly the hwy, where we turned left into Acacia Av, and down to Dianne Crescent to the bike path on the beautiful Lake Munmorah. At Colongra Ave we climbed the steep bit of road to the Pacific Highway and turned left towards Sydney. At the shopping centre at Tall Timbers Road we crossed with the lights and rode down to Josh Porter Reserve (JPR) on scenic Lake Macquarie. So we have ridden beside three beautiful lakes today, so blessed!
We waited at JPR while our visitor Paul Ardle wolfed down a bacon burger to keep him going. Then back to the highway and down to Doyalson for another catch-up. Perfectly executed crossing of the lights at Doylo, then down to the Armco rail gap at San Remo, down to Wallarah Creek then we headed towards coffee at Lakes Beach. The only variation was a short-cut along Buff Point Avenue from Lakedge Park to save time, as we were already 40 minutes late for coffee.
Finally we arrived at Lakes café where we thoroughly enjoyed a lovely morning tea/lunch, served by new owner Lisa. Thanks everyone for coming. It was very inspiring to see everybody come despite the early rain, except Margaret G of course, whom I told not to come because of the weather, sorry. My total distance was 52.7km, but the basic ride was 38km. Ken of course, who didn't even stay to ride, clocked up 75km. Photos are here.
Danny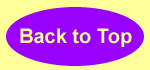 Very pleasant conditions today, not hot, 12-15 knot SW breeze, cloudy... Eleven starters for G1, me leading and Waz managing from the rear.
The G1 was packed with Skylarkers, so no hope of any discipline, but no complaints either, just had to try and keep up. Down WBD (Wilfred etc) to North Entrance, pause, then off to Picnic Point and continue along the bike path to Saltwater Creek, keep going, don't stop, to Tumbi Creek Bridge, where we bumped into Josie Laina, out for a ride on her own, good girl Josie!
After the bridge, hard left and on to LakeEdge Avenue till we reached Bundilla Parade. I wasn't sure where this was, but Ken came to the rescue and took us there. Up Bundilla, over Wyong Road into Berkeley Road, a couple of firm hills and back to Enterprise Drive. The old days of negotiating Hereford Road and the little dirt track are long gone, as we swept around the new concrete bike path into Wyong Road and headed for Tuggerah. This is now a bumpy broken-up concrete path all the way to the new bridge, so the Skylarkers took to the road, right over the bridge, as there is plenty of room with the new design.
Said 'Larkers ran into the tail-end of Group 2.0i heading up Kangy Angy, terribly late, as we had ridden right round the lake and they just made it straight there from Toukley. Perhaps James will enlighten us in his report, even though he bailed at Wyong. Ken went home from Kangy Angy, and Rolf went to Officeworks for some ink. I rode to Cycology for some chain lube, then to Gavenlock Road for some lunch and we all reconvened at Lions Park, Wyong, next to the river, for lunch. Jenny kindly washed the coffee off my bike from the takeaway cup with her own drinking water, thanks Jen!
After lunch we retired to the famous Wyong toilets, to find Anne L and James there, awaiting the return of G2. After emptying and re-filling, we set off back to Toukley on our final leg. I took them up Hillcrest Ave to Braithwaite, then Jensen Road, for a change, and short-cut, and along Tuggerawong Road till I bailed at MyRNA Road on my way home. Pretty sure they would have found their way back to Peel Street, so well done guys. My Strava clocked up 52km, so that would have been close to everyone's score for the ride. thanks for coming you troopers. A satisfying ride for all. No photos today as I forgot to take any.
Danny
What seemed like a cool morning in the early hours turned into a pleasant day by the time we arrived at Peel street, with the temperature rising to 22°C. Twenty-two riders turned up for the ride from Peel street to Wyong, then Ourimbah via Kangy Angy, Enterprise drive, Wyong Road, Wyong for lunch and then Peel street. John L was the ride manager, Bones and James shared the sweep duties.
The riders in sign-on order were John L, Westley, James, Rod, Estelle, Chris, Ray, Di and George, Jill and Trevor, Paul F, Darryl C, Lyn, Marg G, Darryl M, Bones, Marg L, Virginia, Joe, Steph, and Jenny.
John as usual gave his pre-ride speech, and then asked us to join in singing happy birthday to Mooney, who could not ride today, after a medical procedure on a sensitive part of his body. It was good to see Rod again, and Estelle who has become a regular rider. The Lake Macquarie boyz were all there today, after a few weeks when only Darryl C turned up for the rides.
Eighteen riders left Peel street, and headed for Aldi. Joe joined us from his house along the way. Our first stop was Harry Moore Oval, where John checked that we all got past the traffic lights. After our quick stop we headed for our next stop at Craigie Park, where our faster riders burnt up the tar along Marks road, from Strava, George, Di, Lyn, Ray, Marg L, and Chris all rode about 19.5km/hr, good effort all these riders. After leaving Craigie Park, the group split into 3 groups with the leaders hightailing it to Wyong, closely followed by the main Peloton, with the tail a fair way back.
On arrival at Wyong, we were greeted by Jenny, Steph, and Virginia who headed for Ourimbah as soon as we arrived, they wondered why we were running late, I take the blame as I held up the riders who graciously waited for me at the designated regroup points. Aside from the 3 riders mentioned, Ann L was also present waiting to dispense tea, and coffee for our riders when they returned from Ourimbah. James kept Ann company during the hour or so wait for the riders to return (as he was not fit enough to ride the Ourimbah loop). During our wait we discussed various matters relating to society today, unfortunately no answers to the problems were resolved. After an hour or so, group 1 riders passed us by, and gave us a wave, before their short pit stop at the Wyong Loos, and heading back to Peel street. A short while later 2 familiar faces on bikes came into view, it was our old mates Richard, and Pam who were doing a private ride, with Richard trying to get more kilometres into his legs before returning to riding with group 2. The thought of a cuppa or coffee and meeting up with the rest of the group encouraged them to stay and have coffee with the rest of the group. Richard looks very debonair with his new beard, and is hardly recognisable with his new look. After a while the group 2 riders arrived as one group, an impressive sight with so many riders. Some of the boyz, and girlz, advised that the road to Ourimbah is still littered with pebbles and glass which makes for a hairy ride. The group caught up with the 3 girls near the Big Flower nursery, from there they rode along Burns road, under the railway bridge, and along Enterprise Drive to Wyong road and from there they returned to Wyong. The riders advised that the strong SE breeze was not felt due to the large trees blocking the breeze.
After lunch, we sang happy birthday to Darryl M, and Marg L, who corrected James when he said it was her 35th birthday, Marg confirmed she is 34. After lunch Jenny decided to head home in her flash commodore wagon, as she had driven to Wyong, John L also headed home with Ann, avoiding the long climb up to his house at the top of Blue Haven. As John relinquished his rôle as ride manager, Westley took over for the return ride to Peel street. Most of the way back to Gorokan we were buffeted by 30 kmh winds, mostly from the East, although the weather station said they were SE, it made the ride a bit harder for the lesser mortals amongst us. After a regroup at Wyongah, Steph, Chris, and Virginia left the ride for home. The rest of us followed Westley back to Peel street, with the SE breeze across the bridge keeping us on our toes. The Budgie mob who rode to Peel street left us at this stage, so they had an extra 12 km added to their rides, good effort Westley, Di, George, Ray, Rod and Lyn.
From Strava, the ride was 54km long, the average speed varied between 16.3 to 19.5 Km/hr, and we climbed 310 metres. From the BOM the temperature ranged from 22-26°C, the wind was mostly SE at 30km/hr.
An update of group 3, Steph advised Bob was continuing his comeback with short rides. Ann has been riding short distances, and is near a comeback, Mike advised that Kevin's eyes are responding to the new treatment, hopefully it won't be long before he is back riding.
Our riders commented how much they enjoyed todays' ride, a good test for all our legs and lungs.
James
[By-the-way, Group 1's ride was 2km shorter than G2, and an hour quicker, just saying]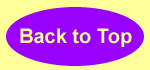 At The Entrance, NSW - Best photo background
A warmish day, temps up to about 27°C, nice SW breeze 5-10 knots, sunny... Everybody insisted I go ride manager, and Waz went tail-gunner, thanks Waz. Twenty really nice riders, fairly well-behaved.
Straight down to Wilfred Barrett Drive (WBD) then along the bike path to the cemetery where we had a pep-talk, then off we went down WBD, with a nice little cool breeze in our faces. A couple of speedy riders flew past out of sight, and a couple of wannabes flew past, then carked it on the next hill and got relegated again. There's a new section of bitumen, but I thought the old section was OK, but there ya go!
A re-group at Roberts Street, as there were a couple of newish riders, like Jenny and Lyn, whom we had to consider. Then over the bridge and through the CBD, past the DCE, and stop at the top of the hill for a photo for Danny to put on the website. And isn't it a beauty! Jenny went straight to the bikepath and we met her again at Archbold Street. With some help from Karen I found the way to Long Jetty and down Swadling Street, then back on the bike path to rendezvous with Jenny, then continue on to Picnic Point for a pitstop.
A group of miscreants headed off early to try to make some headway on me but for some reason went round the block, while I took my faithful crew up the footpath and met the early starters on the bridge, so messed up their plans eh! With a nice tailwind I motored along WBD heading north, steaming up the 70 sign hill and the Magenta hill, then Dave kindly pulled in front to give me and Col a break from the breeze (we were making our own headwind at that speed). Col got a free ride most of the day I reckon! Straight on to the end, through the roundabout and down to Lakes Beach where, I presume, Mike had organised a table for twenty for us. Staff at the Café did a fine job meeting all our demands, like eggs with the yellow on the outside, and sourdough with the sour taken out, no, just smoothies and coffee.
I suggested to the Jenny Dixon mob that they could find their own way back, so I could just head straight home, as I was tired and stuff. Thanks everyone for coming, a lovely ride on a beautiful day. Cheers
Danny
Ric, Tony, Chris (support) and Barb at the Old Milk Factory
Only 4 lonely Skylarkers today with 3 away and 1 throwing a "sickie" - but at least there was 50% female attendance!! Newbie Barbara, Tony, Rick and myself decided to head out Dooralong way. Danny dropped in at the Co-op and threatened to join us but had a better offer from the Coasters ride! We drove through pouring rain this morning but our ride was as dry as can be. Rick spotted Doug and Sue in their car as we left - hope Doug is recovering well. Anyways, we had a lovely quiet ride out in the countryside - didn't venture up Lemon Tree today so had coffee at the Milk Factory. Just prior to reaching there, Tony had a spectacular noise emmitting from his bike as he broke a spoke. Chris was on hand with the car but he decided to limp home carefully. 60kms done by Barbara n me and more like 80kms for Tony and Rick. Thanks guys for showing us the way and leading up the front end.
Irene
Beautiful little road on the way to Dooralong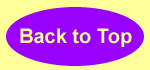 Fighter World, Medowie Road, Williamtown
A dozen or so riders met at the Heatherbrae Pie Shop carpark at 9.15am for an away ride around the block containing Tomago, the Newcastle Airport, Medowie, Grahamstown Lake and Raymond Terrace. It had been cool early on, in fact I had my heater on for the first 10 minutes of the drive up, but then it warmed up. Warwick led this ride and Graeme did a turn at the tailplane end.
We headed for Tomago, then took a shortcut down Old Punt Road, which isn't really any shorter when you look at it on the map, but at least you avoid the Tomago Rd/Highway intersection. At Tommy Road we picked up a nice tailwind so a few of us wound it out along the road, with Marshall at the front, and me, Rolf and Paul a few hundred meters behind, then daylight till the others. A very nice little spin.
Back together again at Nelson Bay Road, we swept around the corner, carefully, and past the airport towards Medowie Road. Still excellent conditions, it was hard to hold the old girl back. I mean my bike, not Jill. A quick stop at the toilets at Slades Road, which takes you back to the Car Rental section at the airport, and free parking before the boundary, then quickly turn left up Medowie Road for 4 km of straight road, slightly uphill in spots. Over Richardson Road intersection, which we could have taken, but we prefer to go right up to Medowie CBD and re-join Richardson down by the beautiful lake.
Only trouble was, Waz, the road was blocked for major works and we couldn't get through. The man on the gate said we had to go straight back the way we came. We were already two thirds through the ride, so we weren't happy Jan! This demonstrates the necessity for testing the route a few days before the ride to make sure you don't get a surprise, even if you do live at Woy Woy. So we stopped at the nice little picnic area for lunch and watched some angels with a tribe of unfortunates do some disability sailing on the lake, and gave thanks for our comfortable lives. With a big ride ahead of us, we cut lunch short and headed back along Grahamstown Road to Medowie. Then a right turn into Medowie Road and south back to the airport. Only, Rolf and Marshall who were in front turned right into Richardson Road, the blocked road. I yelled advice to them and continued down Medowie Road. Next thing I got a phone call from Waz to say they were going to try the bike paths off Richardson Road as a shortcut through to Raymond Terrace. I scoffed at that and said I would keep going and come back via Masonite Road and see you back at the pie shop.
So I had a tough ride at speed along the coarse road surface and turned up Masonite Road, being careful about the nails in the masonite. I got back to the pie shop and, YES! no-one else there. After 5 minutes Paul turned up on a rush trip home for domestics, and ten minutes later the rest of the crew turned up. So they did find a way through the off-road tracks, they were right, and I got back first anyway, so felt vindicated. You will have to get someone else tell you about the bike path adventures. The temperature was 34°C back at Heatherbrae, and still 30° when I got home. I rode 63km and the others about 61, so not much in it. A great ride, in beautiful but hot conditions, and a lovely pie and coffee as our reward. Thanks everyone for coming, and thanks Waz and Gra for trying to look after us.
Danny
Another beautiful day dawned on arrival at Peel street, after a few days of much needed rain, the good weather attracted 24 riders, with group 1 on an out-of-town ride from Heatherbrae, we expected a couple of group 1 riders, which turned out to be the case with Kerry, Marg G, and Linda joining the ride.
The riders, in no particular order, were John L, Linda, Kerry, Frank U and Frank B, Marg G and Marg L, Steph, Bones, Di and George, Darryl C, David, Westley, Pam and Richard, Rod, Estelle, Carol, Darcy, Berny, Ian, and Chris. Rod joined us after a break as did Darcy, welcome back Rod and Darcy, also our old mate Richard Y, returned to riding with the group today after a long break, welcome back Richard.
As it was Pam's birthday in a couple of days, Richard led the happy birthday song, luckily we have no flat-note Police on the Central Coast. John L was the ride manager, Frank B was the sweep. With a nice NE breeze blowing to keep us cool, we took the normal route to East Toukley, then Harry Moore Oval, all riders getting through the traffic lights in one go, we then headed for Main street Toukley, after crossing the Bridge we had a pit stop at Gorokan. From Wallarah Point Park, we headed for the Corso where John set a cracking pace on the way to San Remo, of course our fastest riders like Ian, Chris, the 2 Margs, Linda and Kerry had no problem keeping up the pace, a few hundred metres separated this group from the péloton, with the tail spread out over another 500 metres.
On arrival at San Remo, Steph and Berny joined the group, James left at this stage and rode back to Peel street via Budgewoi. Carol advised us that the path under the Wallarah Bridge was again littered with broken glass, so all the riders were advised by John, to carry their bikes over this section of the track. As James did not ride with the other riders, other riders filled in James on what happened during the rest of the ride. After leaving San Remo, John took the group around the back streets of San Remo, then up the long hill to Aldi, then along Roper road to the Pacific Highway. After turning left at the Highway, the group crossed the Doyalson Link road via the traffic lights, and continued to Doyalson where they turned left at Wyee road and headed for Wyee. The road to Wyee is a mix of hot and cold mix gravel, which is much harder to ride on than the hot mix, however despite the long gradients of the road, all riders successfully made it to Gosford Road which continues onto Bushells Ridge road. Fortunately, as John advised our riders before the ride, it is now tarred all the way to Hue Hue road. We were told it was a much faster, and safer ride, so thanks to the C.C.C.
Ian took some nice pictures of the beautiful horses on a farm along the way, with each photo the horse got closer, it must have liked Ian, or thought he was going to feed it, looked too nice to be a stallion, so I assumed it was a filly, see photos on Strava. The ride down the Hue Hue hill as always was fun, with near record speeds achieved, it is a scary hill, not much fun to ride up the other way. After getting to the bottom of the hill, and travelling a few more kilometres, the group turned left into Sparks road, unfortunately Frank U and John L sustained flats. Frank continued on home as he could not stop the leak, luckily a relative saw him walking and gave him a lift home. Rod also left the ride at this point, John soldiered on, and the group continued to Warnies for lunch, where I am told the food was great and the service is getting better.
The route home to Peel street had to be changed, as Warnervale road is being upgraded to cater for the new estate being built. On leaving Warnies on Warnervale road, the group did a leftie at Virginia Road, then a right turn at Sparks road, then another right to the Dam Hotel, where the group progressed to Tuggerah lake and Peel Street. On arrival at Peel street, a good chat was had by the members before going their separate ways. A beaut day for a ride, enjoyed by all except the boyz tyres.
From Strava the average speeds varied between 16.5 to 19.5 km/hr, a good effort considering the number of hills, the distance was 48km, the temperature ranged from 18-28°C, the winds were NE between 25-30km/hr, the riders climbed 460 metres.
Mike S advised us that Kevin Mac has had an operation on his eye to remove a cataract, however he has had some post operation complications, we wish Kevin all the best in his recovery, Kevin told us that he should be back riding in about 2 months.
James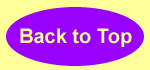 Most of the Coasters at Wallarah Creek, San Remo, 23 February 2018
Just the 31 riders met at Jenny Dixon Reserve (JDR) this morning in sunny/cloudy skies. A lovely NNE breeze blew over us at 12-17 knots, keeping us cool. Temperatures got up to 29°C by lunchtime. Paul F led the ride and Waz rode near the back, thanks to you both. Richard Young came back after a long recovery from a fall. Welcome back Richard!
After a novel approach to the first 250 metres we travelled the usual way down through Toukley and over the T Bridge and into the world of Gorokan. Marks Road, Wahroongah Road (regroup), Orchid Way and Johns Road before we flicked into Figtree Blvd at Wadalba and through the bike track to Macca's at North Wyong. Bernie had a puncture somwhere near Wahroongah Road, which slowed us down somewhat. After a pitstop we continued along the highway to Minnesota Road and through the wetlands to Arizona Road, then a quick flash up Chelmsford Road to the highway, most of us via the back street, but a lot rode straight up to the hwy and through the roundabout, which is exactly what Paul was trying to avoid. It's important to listen carefully to the initial briefing and follow the leader.
At the Charmy Bridge we re-grouped then heard that Bernie's tyre had gone down again. This caused chaos in the group as some decided to head off to Budgewoi anyway, and some lingered, nobody stopped at Lakedge Park, so we were spread out over 10 km along the north shore of Budgewoi Lake. Given that there were 31 of us heading for the same coffee counter at the Lakes Beach café, it was probably a good thing that we arrived in twos and threes, but it still took a long time to get all our drinks. No complaints though, as Lisa and her crew worked flat out to get us served, and the coffee was beautiful. So was the pineapple, coconut and lime smoothie according to Carol. It was so pleasant sitting under the huge Norfolk pine, even Lisa joined us for a while, none of us wanted to leave. Doug and Mike were there, and getting better I believe. Rod Teal also joined us, as an old member, after we found him on the bike path.
Eventually we prised ourselves off the aluminium chairs and trudged home, though pretty quickly given the beaut tail-wind.
Thanks everyone for coming, it was such a nice day riding our bikes and socialising. See Carol's video of us all here: https://www.facebook.com/carol.mccloy.3/videos/2458612434165139/
Danny
6 Skylarkers prised themselves out of bed this morning: Ken, John, Tony, Rick, Chris n me. Out to Yarramalong in no time arriving around 9.15am, we were eager to try out the newly-opened pub 2 doors down from the usual cafe. Nice surrounds, nice ladies but thumbs down for the price and selection of cakes! Big gnomes there!
Nor'Easter winds were building on the way home which made it a bit of an effort to get back. It also was getting quite warm. Ken did 103km all up, Tony 93, John n me 74, Chris 84 cos he rode up WBD before the start and Rick would be approx 84 too I think ( he hasn't uploaded his ride yet). A good day out with like-minded friends.
Irene

Skylarkers at the new hotel at Yarramalong, complete with Gnome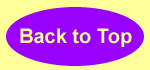 A mass of bike riders wearing Toukley shirts assembled at Osborne Park, Peel Street, keen to go for a ride with each other. We divided them into two groups, G1 and G2.0i, roughly equal in size, if not ability. Conditions were cool and threatening, but those of us who don't care about that wore no jackets, and were rewarded for our optimism. By the time we got home it was 25°C and sunny. We knew it would be. Breeze was a 7-10 knot SW to S later. Very nice! Barry was our ride manager, and Waz carried the shotgun. Thanks very much you two, much appreciated!
The back way through Toukley, then under the bridge and up The Corso, Gorokan (not Manly). Barry set a good pace, but we pretty well kept close so nobody got lost. Over the Charmy Bridge into San Remo and along the beautiful bike path to Lakedge Park for a pit-stop. Continuing on east to Budgewoi where we re-grouped at Mackenzie Park, but no-one wanted to go.
A bit tougher ride then, up Elizabeth Bay Drive (LBD), with a short rest at the roundabout. No-one apparently was interested in riding up the SRA, and why should they be. Then up the last stretch of LBD to the highway where we turned right and rode up to CVB Road and into the sunset. At Mulloway Road, Sunset, we followed the usual path down to Josh Porter Reserve in CVBS where we had lunch.
Now on the home stretch we cruised along into the pleasant southerly breeze, down the highway to Doyalson where we waited for Baz's command then followed him down the hwy to the Bus Stop at San Remo and cut through the Armco fence to get off the hwy. Down Emu Drive, San Remo, to the Budgewoi Lake. At this point a few locals headed off home, like Rolf and Paul F, with Col already leaving us at Doylo for the famous Halekulani club. At this point I heard all the air go out of Ric's back tyre, just next to me, though JD doubted my diagnosis. When I said I might go straight home, rather than stand around watching, I was met with howls of traitor, squib etc, so I started to boss up the operation, demanding the tyre levers, and was told to go home, so I did, thanks.
A very nice day riding, mostly nice people, thanks for coming. Cheers
Danny.
Sorry, no photos.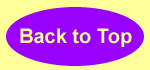 The Entrance SLSC
Another quite warm day, not as hot as Wednesday below, but still reached 30°C at my place by 12.30pm. Twenty-four riders congregated at the Jenny Dixon Chapel (JDC) ready for the day's worship of life and nature. Seeing Pam knew the way to Shelly Beach she was appointed ride manager, and Westley volunteered to pass the plate around at the back. New to the group today was Dianne, Estelle's esteemed sister, who did well to keep up.
I took off early, as I usually do, not wanting to get left behind, and managed to ride halfway to North Entrance before being zapped by the A Team, an élite group of fit young ex-professional athletes passing themselves off as elderly pensioners. There was a long gap behind me till the next contingent, so, happy enough with that. After a longish re-group, Pam led us off towards Toowoon Bay where we had another get-together before heading off direct to Shelly Beach for coffee.
When we got there, the Skylarkers were already in situ, having ridden via Kangy Angy and Enterprise Drive, but leaving an hour before us. A seamless transition to the Coasters took place at the tables and chairs reserved for Toukley cyclists, apparently. The coffee was very nice, and the service excellent, as they coped with 24 patrons at once, well done Shelly Beach Café staff.
We finally finished our refreshments and Col led us out, as Pam was going straight home, as she had ridden up to JDC from home, at Blue Bay. I did a corner post at one stage, then had to work my way back through the whole péloton to the front with Col. I couldn't stop my little legs from pumping so I kept going, right up Wilfred Barrett Drive (WBD) to the new bike path entrance. What I didn't know, and what slowed everybody up, was that Christian had a puncture on the entrance bridge, causing havoc among the following cyclists. Then Peter Bones had a flat, but I waited patiently at the side of WBD till they all either came past or joined me on a trip through the bush to Evans Road. There Annie D, Keith and Debbie all went straight home, and Linda and I had a quiet ride to The Beachcomber.
I had to ride around the block to get up to the 50km, but hey it's still riding isn't it!
A very pleasant ride, despite the warm conditions, as we had a really nice SW breeze to cool us down. (See Seabreeze graph below.)
Seabreeze graph for Friday 16 February 2018


We had a visit from the C Team, of barely walking non- riders, Mike, Pedro and Doug, just back from a new hip, so welcome to you guys. Thanks everyone for coming and making Debbie's birthday such a success (she's still in her 50s you know!).
Danny
Morning tea at Shelly Beach - Rolf, Pete, Daz, Carol, Linda, Dianne, Estelle, Margaret G and Bobby Di.
We dragged Skylarkers out of bed early again today into a beautiful morning and brought in 2 newbies from S club/CCbug - Barbara and Rick who were keen to try out Skylarkers. That made us a BIG group today of 9: Tony, John, Dave, Rick, Ken, Chris and myself. Shelly Beach was the "order of today" as our famous "sweeper upperer" was planning to join us there after his hip op. It was great to see our mate Doug on his legs looking so well and out of pain so soon after the op. (I can see this turning into a book so I'll try to cut a long story short). We had a lovely coolish ride via River Rd and Wyong, making steady progress, reaching Shelly Beach on the early side before Coasters arrived. We set up a long table in the shade to make room for everyone and it was great to have the whole club in one spot - all catching up with each other. Dave gave us a lift back up WBD as far as we could keep up with him before some of us dropped off! Sorry I stole Rick's pics as I forgot to take some of my own in all the excitement of seeing everyone!! We must have done something right as Barbara texted me later to thank us for having them and how they both enjoyed the "ride and the company". Lovely riding conditions with a nice cool Southerly breeze. Tony didn't have to dash off for a Turkish haircut today - oh, I mixed that up with Rick's haircut!! [smiley face]
Irene
Ric and the Skylarkers at Toowoon Bay, or somewhere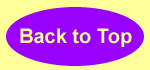 Group 1 riders, looking very much like Skylarkers, at the Splash café in Terrigal
Here we go: Today's forecast was 35°C so when everyone gathered at Peel Street this morning, not surprisingly many members opted for the shorter Group 2 ride. We nearly had Col, Merrilyn and Graeme but at the last minute, they defected! Just as well as all that remained were Skylarkers: Tony, Rick, John, myself and also Bill who's an ex-Skylarker.
So, only 5 of us took on the adventure to Wamberal with John allotted to be Ride Manager - no sweep as we planned to stick together. No need to stop at the usual re-group spots as there was no-one to wait for! It wasn't long before we realised Rick had a very audible loose screw which was making quite a racket. He knew that it was a problem in the carbon fibre screw hole and therefore could not be fixed on the run. We were making good progress in coolish cloudy conditions till I also got a "loose screw" in my bottle holder. By this time, we were at Wamberal turning left into the back streets and John got out his Allen Keys and fixed it for me - thanks John.
This was our first "re-group" stop and we were still "all together". At this point we decided to upscale our lunch spot to the Splash cafe again at Terrigal. What a good choice, totally empty, best seats in the house, cold water, extra cakes - as they remembered Rick's request from last Friday plus personal attention again. Feeling happy and fulfilled, Bill went home from here which left 4 of us to brave the heat to come home. We took it steady then once we turned right at Bateau Bay, we found the fresh sea breeze with shady streets. By the time we reached The Entrance, we stopped for a water re-fill, had a bit of a yak and ate snakes in the shade then onwards and upwards towards WBD.
Lucky I had parked at Picnic Point so departed the group prior to the bridge which left 3 to tackle the hardest part of the ride in the heat. My AVERAGE temperature was 28° and ridden 60klms along with John, Rick 70 and Tony 80. Bill may have done similar. As always, great day out with great buddies!
Irene
Lunch at the Palms Picnic Area at Frazer Park 2259
We all knew it was going to be hot, so most of us (21 riders) headed for G2.0i for a shorter (38km) and easier ride. This turned out to be a furphy, as the ride was 42km and over the very rough terrain of the Munmorah State Conservation Area. It was actually Campbell Drive which did the damage, several very steep hills, only about 3 riders rode the big hills, the rest walked 'em. Col headed off home very early, and Jenny called for serious back-up at Blue Wren Drive (her friend in a car). But others of our elderly group pushed on through the 36°C heat to complete the ride. Water bottles started running dry. There was a nice NE sea breeze, but seeing that we were heading south-westerly going home it didn't help much.
Well done to all those riders.Thanks to our ride leader Moonie, and our stoic rear gunner Waz, for keeping us all together, which took a fair bit of work at times.
Danny
Our first re-group at Budgewoi
Twenty-three riders today, led by Col and followed up by Warwick. Conditions were quite warm and sweaty, easterly breeze of less than (couldn't find the symbol) 5 knots, sunny etc.
Col instructions were to get us lost, so well done Col. Named as a Back Streets Ride it took us down to Budgewoi and past Halekulani Club, past Kevin and Jean's (no sign), and over to Narambi Road on our way to Lakedge Park. Westley warned us that Narambi had just had a new coating of bitumen so was covered in loose stones, so we took a slight detour of about 2km down Nacooma to avoid the roadworks. So far so good.
After a short break we continued west towards the Charmy Bridge and over the creek down to Lowanna Avenue on our way to Dudley Street. Everybody still with us? Yep, continue on. Past Barry's house and through more back streets to the Gorokan shops, but instead of going the back way through the Wallarah Bay club carpark, we just went straight up to the lights on the main road and waited down near the refugee crossing. Unfortunately there developed a gap in the péloton, and we didn't post a corner, so the rearguard went the wrong way.
It all fell to bits after that, as our planned coffee stop was the Canton Beach café who sent us away empty-faced. We had also failed to post a couple of corners, and, being a secret ride, nobody else knew the morning tea venue, especially after we had to change it. So by then we were missing a few tail-end riders. We tried to ring them without luck. Many of the missing just went home in the absence of any better option, but Pedro called back to say he was home but would ride to our new venue, the famous Lakes Beach Café (LBC). I think the only person who wanted to come to m/t was Rolf, who rang me to find out wtf was going on. Sorry to all those people who were left behind, it's not a nice feeling I know. Yeah, sorry.
The new owners of the LBC had set out our table and chairs, and did well to keep us all happy, thanks you new guys! After we had finished m/t we all headed back to JDR or home, wherever we left our cars. Quite a messy Strava map, all backed over and doubled up, at least in mine as I had already ridden most of it on the way to the start, totalling 48.4km for the morning. Thanks for coming everyone, and sorry again to those who were mislaid. We did try to find you. Cheers
Danny
Second stop at Lakedge Park, Buff Point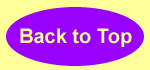 Five lucky Skylarkers rocked up for an early start today namely: Ken, Rick, Dave, Chris and myself. Terrigal via Wyong was the chosen destination with an aim to try out a different cafe. All was going well until Dave broke a spoke out the back of Berkeley Vale. In true "MacGyver" style, he just twisted up out the way and carried on as normal -it didn't even slow him down! So, Splash cafe on Terrigal Haven was very pleasant - really quiet so we got personal attention. Mind you, only 1 choice of cake available so Rick told 'em what cyclists really want and the lovely girl said she'd tell her boss. Ken left us after this and Rick did his photography trick on a quiet back road, managing to capture all 4 us grinning like Cheshire cats! 75 plus klms on a pleasant cloudy warm day. Great day out with good company. Thinking of Doug today getting his "hip hop" done.
Irene
Skylarkers rode to Terrigal today
Group 1 chose to ride up Elizabeth Bay Drive and back to qualify us for lunch before the GM and AGM. Paul F led the ride, and Kerrie offered to do duty at the other end. Conditions were quite warm, with a gentle southerly breeze. Fourteen riders were in our group as we raced up to Budgewoi, passing Group 2.0i on the way.
At the highway Marshall appeared, having ridden down from Jezzo, and was waiting in the Lizzie Bay café as we rocketed past. Turning left at the highway we rode down to Doylo then San Remo, where we crept through the Armco rail and rolled down the hill along Emu Drive to the lake, then right turn to the bridge. We came upon the tail-end of G2 just going under the bridge heading for a jaunt to Blue Heaven to fill in time. While they rode from Budgewoi to San Remo, we in G1 made the trip up to Lake Munmorah and back, so they took their time. We finished up getting back to the church hall, where we have our meetings, a good half an hour before the more casual group. Bully for us!
Lunch was provided by some wonderful dedicated members, namely Ev, Trevor, Jill, Wazza, Robyn, Richard and Pam for starters. A delicious Mexican dish in a wrap, and sweets including fruit, ice cream and three big dishes of rice baked pudding, thanks to Pam.
A General Meeting was followed by an AGM where all the present committee was returned, except for James who was replaced as committeeman by John Lon.
Congratulations to all our duly elected committee and thanks for all the work you do for the club. Pedro advised that there is insufficient interest shown by the members for the Nullarbor trip, so it is cancelled. He may organise another trip to New Zealand instead. Stand by for further information.
Danny
Another beautiful day dawned for our ride around Lake Budgewoi, 20 riders turned up, some we have not seen for a while, including Joe. We also had 2 relatively new riders, Jenny and Estelle, who are from the northern areas of Lake Macquarie. Steph also surprised us with her appearance, unfortunately no Bob. John L was the ride manager, and James was the sweep.
Today was listed as a short ride so we would be back in time for the GM and AGM. John decided to go anti-clockwise around Budgewoi Lake, so that we had easy access to the church hall where our meetings were to be held on our return. We set out for Aldi in a long procession as we had 20 riders. When we got to Main Road and headed for the Noraville roundabout, it was good to see our riders rode in single file, and gave motorists their due respect. After turning left at the roundabout, we headed downhill at a good clip to Lakes Beach. By this stage group 1 riders had caught us, and in a blink of an eye they were out of sight, some impressive riders in group 1. When we arrived at the bottom of the hill, we took the old road and group 1 took the highway. It is always a pleasure to ride the old road with its overhanging tree branches, with little wrens darting back and forth, across our paths, and from tree to tree, looking for little tid-bits.
Our first stop was at Slade park Budgie, unfortunately Steph suffered a mechanical problem, and had to withdraw from the ride, despite John Lonard and Westley's best efforts to fix the problem. Luckily Big Bob was at home with his trusty steed and came to Steph's rescue. After our goodbyes to Steph, we ventured along the beautiful bike path to Edgewater park, where we had another regroup. John advised our next stop was the bridge at San Remo, so with our faster riders showing the way from the péloton, we arrived at the bridge in a few minutes.
After a description of the next part of the ride from John, we set off for a tour of the back streets of Blue Haven, thankfully John bypassed the hilly parts of the area. On the way back, we passed the primary school, a group of about 6 kids were cheering us on, and clapping, we still can't work out if they were taking the mickey out of us or not, maybe they thought it was good that people the age of their grandparents could still ride a bike. After by-passing the road work at the entrance to the bike track, John took us around a bypass road, then onto the bike track. When we arrived at the bridge, some strange looking character, that we noticed on the way out, was still sitting under the bridge with his bike, and an empty coke bottle, don't know what he was taking, but it would have been dangerous on his bike in that condition. From there it was full steam ahead along The Corso to Gorokan, where John was waiting for James, who rode poorly today. Virginia had taken the rest of group to Peel street, thanks John and Virginia.
On arrival at Toukley our riders dispersed to the hall where are meetings were to be held, a lovely lunch was provided by the club and prepared by Evi, Trevor, Jill, Richard, Pam, Warwick, Robyn, thanks to all those people. The minutes of the meeting will be sent out to all members, so you can catch up with what went on. The only change to the committee is that John Lonard replaces James as the group 2 representative.
From Strava the ride was 28km, the ride speeds averaged from 17km/hr to 18.8km/hr, we climbed 195 metres, the temperature varied between 25-27°C, the wind was from the South, mostly around 10km/hr. All in all, a great day out. The riders in sign on order were, Westley, Ian, Chris, Berny, Carol, John L, John L'Es, Steph, Lyn S, Ray, Marg G, Estelle, Joe, Bob W, Peter B, Darryl M, James, Jenny, Peter H, and Virginia.
Report on group 3, Diane advised she would be starting practice rides in 2 weeks, then maybe after a month or so, join the club rides, all the best Di.
James.
Beautiful Budgewoi Lake on our Twilight ride 4 Feb 18
A very special ride today, firstly because we don't ride on Sundays, and secondly we started at 7.00pm, and did half the ride in full darkness. eighteen riders turned up, including Mike who just got there as we were heading down the road.
Starting at the Gorokan Peace Park (Fish Co-op) with me (Danny) leading and Doug and John Lon looking after the aft. I wasn't warned I would be ride leader, but I opened my mouth when somebody asked where we were going, and I knew, of course, so I wore it.
Nothing new or complicated, but we made it as hard as we could, by Wes having 2 punctures, and looking for Jill after she headed off on her own.
We all had good headlights, not like last year when I couldn't see a thing by my lights. I bought a super headlight recently and had the best light of all, lucky as I was at the front. Some people with less effective headlights rode behind me so they could see the path by my light.
We rode over to Marks Road and Wahroonga Road towards Wadalba, then on to Minnesota Road right to the other end, where we found the Warnervale Wetlands which took us to the highway. Down the highway towards Blue Heaven but thankfully we didn't have to go into that enclave. Then just along the bike path along the north shore of Budgewoi Lake, where we got those beautiful twilight photos you see here. With the perfect conditions, including a warm breeze, it was such a delight riding tonight.
By the time we made it back to the Co-op, Ralph and Ev had the coffee and cakes all ready, so we had a delicious nightcap then went home. We lost a few on the way back as they rode straight home rather than ride on their own back home later. My total kms were 41, having ridden from home. Rolf's would have been more back to Buff Point. Thanks for coming everyone - a wonderful ride in magic conditions.
Danny
From Lakedge Park, Buff Point.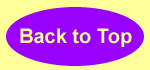 Estelle, Pedro and Chris at DCE, The Entrance
Looked a bit adverse early on, but it fined up nicely, and 22 riders fronted. Only about 20°C, with a 10 knot southerly. Pedro led the ride, so that he could ride where he wanted to go (not down Swadling Street). War-wick took up the rear gunner position, thanks, you blokes. Late report - Dave was the leader and Pedro only did the bit from The Entrance to Long Jetty. Sorry Dave!
I had a mixed start, riding from home I got a puncture after 2km. A bit disappointing as I had just pumped my tyres up so had full confidence in them, but a little bit of glass did the damage. I was struggling to pump the tyre up, when a bloke pulled up in a car (I was at the school) and fronted with a big garage pump and did the job for me. I decided to ride back home and get the car, not confident about the tyre. Rang Paul and found out where they were going, and caught up with the group at North Entrance where they kindly waited for me.
A nice ride then through the CBD of The Entrance, up through Toowoon Bay, and down to the bike path at the Tuggerah Lake. Coffee at DCE near the pelican-feeding spot, then back up Wilfred Barrett Drive to JDR for a mere 32 and a half kms, or 20 miles. We then had a good look at the hail damage to the Mazda, and all agreed it was bad. Thanks for listening. Oh, we had a newbie today, Estelle, from Wangi, who also rode with us up to Newcastle on Wednesday. Don't think the Skylarkers rode as most of them were with us. Cheers. More photos are here.
Danny
Strong southerly winds greeted us at Peel St. for the start of our weekly ride [see Seabreeze graph below]. Six riders turned up to brave the elements, Tony, Rolf, Graeme, Merrilyn, Col and myself. We headed towards Budgewoi for our first regroup, then onto the Bike lane, where we turned off and rode past Camp Breakaway to the Scenic Rd, then through the lights at Doyalson. About hundred metres past the lights, Tony ran over a broken beer bottle which resulted in a puncture. After a quick repair by Tony, we were off riding again. A left hand turn off Wyee Road onto Gosford Rd, and to our amazement the road was completely sealed. What a pleasure to ride on and what a disappointment when we rode onto Hue Hue Rd, which is not one of my favourite roads.
We all looked forward to arriving at the Milk Factory after the ride on Hue Hue Rd. Lunch was very pleasant with good coffee and food and plenty of good stories to tell. After lunch, all refreshed, we headed towards Wyong for a quick regroup at the Toilet Block, then it was onto the river road, with a nice tail wind to take us back home to Toukley, where Col and Rolf left us to ride home.
We had a great ride of approx 55Km, no rain, and we managed to avoid a lot of the South wind. For all the riders that didn't front up, you missed a top ride. [They all came on the G2 ride!]
Paul F.
Newcastle Harbour with three tugboats
A very interesting ride today, from Belmont to Nobbies Beach, Newcastle, return, led by Mike S, with Doug and John L looking after the tail-end. Eighteen riders attended, not bad for a day with 35 knot southerlies and a good chance of rain. We did cop the slightest sprinkle of rain, and the wind, well, tough at times, but not enough to stop our progress south. See Seabreeze graph below.
First section: up the Fernleigh Track with a strong tail-wind, which was a big help, to Adamstown, then a gentle meander through the streets of Hamilton, Honeysuckle and and other exotic (to me) places of interest. Paul M and Marshall rode down from somewhere then back uphill with us.
Our lunchtime stop was at some god-forsaken no-mans land with a roof and gale-driven rain blowing through. We shifted to another shed with slightly more protection, for our lunch, but not a coffee or pastry shop in sight. Most clever people brought their own lunch and coffee, and Jill gave me a peanut bar to keep me going. Kept me going for half an hour trying to eat it, with stitches still in my gums after surgery.
Then back through the Uni to Adamstown and back to base after a long struggle downhill. They took away the downhill bit today - you had to pedal hard the whole way. All safely back, thanks to our intrepid staff, then off home. Though Doug, Chris, Mike and I went straight to the Marks Point hidden-away café for a brilliant cup of coffee. If this shop was in a popular area you wouldn't be able to get in, for customers wanting their coffee.

Seabreeze graph for 31 January 2018, showing near-gale conditions as per the Beaufort Scale


Despite the windy weather, the temperature was about 20°C, with no sun, so quite pleasant. Thanks to all those brave riders who drove all the way to Belmont for the ride.
Danny
Riding along the renovated Newcastle waterfront. Thanks , whoever did that for us.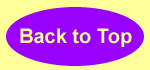 Coasters Ride 26/1/18 Australia Day. Well, what a surprise when we arrived at Jenny Dixon Park. The place was packed out with Holden Cars, Central Coast Holden Club showing their support for Australia Day. What a beautiful array of the Holden Car.
The weather was humid, not too hot, with a good cloud cover. Thirteen riders turned up for a relaxing gentle ride to Toukley, our first regroup, and to everyone's surprise Peter Bishop never went to the toilet! Then it was onto The Corso through to Charmhaven over the bridge and onto the bike path and through to Edgewater Park at Buff Point for a regroup and toilet break.
On the bike path there were lots of families celebrating Australia Day, which was was good to see. Through to Budgewoi then onto the Lakes Beach Café, where Danny had everything under control with our seating. I made a point of meeting the new owners, Peter and Lisa, and introduced them to our club members. They appear to be very pleasant people, with plenty of personality and we wished them all the success with their business.
Although it wasn't a long ride, I believe everybody enjoyed a pleasant ride on Australia Day,with good mateship, good coffee. Also would like to thank Kevin Mackenzie for sweeping up the tail. Ride approx. 25Km.
Paul F.
The Skylarkers rode out to Dooralong, quite a hot choice really. They did between 70 and 90kms and had a wonderful time, I presume. There won't be any report, Irene and Chris are in Melbourne.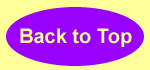 Nigel, Paul, Col, Tony, Rolf, Graeme and Jenny at Summerland Point
With hot weather predicted, only 8 riders signed on for Group 1, people maybe thinking it would be too hot up Summerland Point (SP) way. In fact we had a nice refreshing breeze whichever way we were facing, somehow, which was a godsend. It was about 30°C but it felt like 35°C sometimes. See Seabreeze graph below.
Paul was unavailable for riding, covered in bandages as he was, but he drove out to SP with the tea & coffee stuff, and cake. Thanks Paul. We chose Jenny to lead, thinking she would be a bit slower, but she's not. Everybody in the G1 was or is an athlete, of skinny stature, and very fit, so I struggled to keep up. They let me lead both ways along Kanangra Drive, which was nice of them, but at other times I was way out the back.
At the top of Elizabeth Bay Drive (LBD), they all went left heading for Tall Timbers Road (TTR), while I just mosied down Carters Road and the bike path to Josh Porter Reserve (JPR). Ken of course decided to go straight home from TTR, well done Ken! As the main group approached TTR there was no traffic, so Jenny led them straight across the road to turn right at the lights, but a nasty piece of yellow glass destroyed her tube, so I had to wait for a while at JPR for them all to arrive. Continuing north, we rode the length of Mulloway Road, then onto the Dirt Link Road up to Kanangra Drive. What a shithole country that Link Rd is! All nicely corrugated for us.
On the way back, in what we thought was a tail wind, we flew down the highway, passing a very nasty car accident at Chain Valley Bay Road intersection, needs lights there, so glad we didn't go that way, traffic held up for miles. I continued straight on, to do the bit I missed before, on my way home, while the remaining six went down LBD again, including Tony who lives just there but decided to continue on to Toukley for the extra miles. I couldn't believe it!
We all got home safely, so far as I know, thanks Jenny and everyone else who came on this ride. I rode 53km. Ken managed 89km and Tony reached 70km. I might not be there on Friday, see how I go after gum surgery tomorrow.
Danny
Seabreeze graph for Wednesday 24 January 2018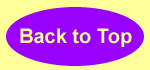 Lakedge Park, Buff Point
A lovely morning with temperatures starting at 16°C at 7.00am and reaching 29° by noon. Sunny with a nor'easter helping to cool us down. See Seabreeze graph. Wes was our Ride Manager and Waz our Sweep. Twenty-three members signed on.

Seabreeze Graph for 19 January 2018


Down to Budgewoi, where we saw Joe and his lovely family out for a ride, then up Lizzie Bay Drive to Lizzie Bay where we had a little rest. Then up the hill to the highway where we turned left and rode down to Tall Timbers Road (TTR). I don't know why we don't just ride down Carters Road to the bike path. Anyway we got to Josh Porter Reserve for a pit-stop before riding back down TTR to the highway where we made our own way down to Doyalson to await further instructions.
All present and correct, we then rode down the highway to the bus-stop at San Remo where we infiltrated the Armco Rail and assembled near the top of Emu Drive. A quick flash down Emu to the lake before a long and scenic ride along one of the best bike paths in the area, to Budgewoi, then Lakes Beach Café on Budgewoi Road.
There were already tables of elderly people from the Classic Car Club, who drove their cute little MGs all the way from Wyong, or somewhere, to join us at the famous coffee makers. We had our own huge table for 24, including Doug who arrived early to book our spot, where we enjoyed the hospitality of Wayne and Gay, our maîtres d'. I was shocked to learn that W & G have sold their business to look after grandchildren (Gay) or lay on the couch (Wayne). Let's hope we get someone at least half as nice for our new kiosk owners.
We then all headed for our various departure points (this morning) scattered all over the area. Thanks to everyone for coming, and especially thanks to new septuagenarian Waz and not quite there yet Wes for looking after us. Photos are here.
Danny
PS I believe Diane Bobby is back at home after her episode and a few days in hospital, but I have no other details.
Seven Skylarkers arrived this morning: John, Rick, Tony, Dave, Ken, Chris and myself. Terrigal was the chosen destination and, with Dave having been away for a few weeks, we all thought he'd be struggling to keep up today! Boy, were we wrong!!
We went via Wyong first then Tumbi, up some mammoth hills and popped out along Bellevue Rd near the Caltex. Had a nice break at Terrigal with all the tourists out swimming enjoying the beach.
On our return home, we'd just got to Wamberal when Rick realised his seat post had broken. All he could do was to lower it and ride home on a wing and a prayer, taking the weight off every lump and bump! By 11.00am we were returning back up WBD as one and it was getting pretty warm. Rick survived and we'd done 70klms, Tony 90 and Ken 88. A good ride out before the heat really set in.
Irene
Skylarker photos are here with the Coasters.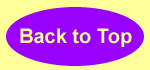 Lunch at Long Jetty for Warwick's 70th birthday
Group 1 - Today's ride for Warwick's birthday: Lovely cool, fresh and windy conditions awaited all the members this morning. Today's ride was swapped with the scheduled ride on 24th January due to roadworks on the M1 and Link Road plus, with Warwick's birthday, we needed both groups to meet up together at Long Jetty for cake! It was supposed to be a surprise for Warwick but apparently Richard let the "cat out of the bag" first thing this morning!! Never mind, he didn't let out the full story.
So, Barry took up the Ride Manager's role to take us around Tuggerah Lake and did a very informative briefing. Doug kindly offered to "sweep up". Barry had even rode the route yesterday to make sure he knew the route especially around Wyong Road works near Tuggerah station. As we set off, group 2 gave us a nice cheery wave along the sidelines, making us feel like the professionals of Tour Down Under!!
Without our realising, Ken had a puncture just as we were leaving so John helped him fix it then they both had to "catch up". Diving down across the Toukley Bridge, we were expecting to get blown off our bikes but it wasn't too bad. A re-group at the bottle shop then a lovely ride along River Road to Wyong. Barry knew from his reconnoiter, that there was heaps of glass under the tunnel at Wyong Road works, so we all dismounted and could feel the glass crunching under our shoes - it was everywhere. Nice one Barry! Onto Church Road, Lake Edge Ave and finally reaching Long Jetty where we started meeting group 2.
What a huge group we were then - all running around the Lake edge bike path on a beautiful day with the sun glittering on the water. There must have been about 30 to 35 of us all managing to converge to the picnic tables on Long Jetty Foreshore, to one purpose and that was to celebrate Warwick's 70th. Anne Leonard had kindly cooked a big fruit cake for us all to enjoy and Ralph arrived (having survived his eye op) to do the announcement. What a great club we belong to when occasions like this can be organised with large numbers of people with different riding speeds/skills, coming together as one. Picture attached (stolen from Rick).
After much chatting and mingling, we all had to go home and unfortunately Paul F had a puncture just as we were leaving. He had some helping hands so Barry said the rest of us would wait at the next toilet block! Finally, we got to ride back up WBD with a Southerly wind behind us - what a joy!! Big thanks to Barry for the perfect execution of this ride and to Doug for looking after the tail end. Ok, a bit windy at times but a very enjoyable ride with lots of like-minded folk. Cheers PS Jill told me in the car park at the end, we'd had a 3rd puncture on group 1 but I don't know who it was and neither does she!!!
Irene

Group 2 - On a beaut day, 21 riders turned up for the tour around Tuggerah lake. James was the ride manager, and John L was the sweep, Kerry did the marshalling duties as required, Marg L took over as lead rider in areas she knew better than most, and in the final stage of the ride. Thanks, John, Kerry, and Marg. Linda joined us from Group 1 and Kerry who is tending to ride more often with Group 2 these days, so we will likely adopt her as a group 2 rider. Jenny also joined our ride with her new bike.
The riders in sign on order were James, Warwick, Ian, Kerry, Chris, John L, Ray, Darryl C, David F, Trevor and Jill, Hans, Marg L, Linda, Darryl M, Paul, Jenny, Westley, Virginia, Kevin M, and Berny.
At the start of the ride a brisk Southerly looked like it was going to slow us down, thankfully we had the return journey to look forward to, and the assistance it would give. After a pre-ride speech which included Di, and her health (we are all thinking of you Di, and give you our best wishes), we headed along our regular route to HMO via Aldi. After a short check on numbers, allowing for the fact Berny would catch us later in the ride, we headed for Craigie Park for our first pit stop, along the way Berny appeared from out of the blue, and re-joined the ride. A good speed was maintained over the Toukley bridge and along Marks road to our regather at Craigie park.
The go-ahead was given for us to continue our way to Wyong without a stop at Tacoma, this was so we could arrive at Long Jetty at the same time as Group 1, where we planned to celebrate Warwick's birthday, which is today. Our faster riders including Ian, Kerry, Chris, Ray, Marg L, Linda, Westley, and Virginia really showed their mettle and went like they were in the Tour Down Under. The peloton followed, with the tail trying to keep up with the Peloton. Luckily someone had a key to the Wyong loo, after a quick stop we were off to Tuggerah railway station where we had a recount, to ensure all riders made it across at the Tuggerah traffic lights. As the new road is now completed, we had access to the bike track on the South side of the bridge, as Marg L knew the way better than James, she led the way to the Chittaway turn-off under Wyong road.
After appearing at the other side of the road, we saw the group 1 riders waiting for one of their rider's flat tyre to be repaired. We decided we should wait for group 1 to restart their ride. On restarting the ride, they set a fast pace to the bike track at Chittaway, group 2 followed at a more sedate pace, but were not far behind when we reached the bike track. We had planned to stop at Blue Bell park for a pit stop, but as group 1 riders were already there, we decided to cycle on to the next conveniences about 3 kilometres up the track. While there, group 1 riders overtook us, and set sail to the wind. Riding along the track, it was good to see lots of people using the track, especially new Mums with their Bubs, and lots of little kids on their pushies, hopefully they will grow into healthy kids if they keep it up. Of course, being the responsible riders that we are, great care was taken navigating amongst the kids, other pedestrians, and cyclists on the track.
Before too long, we arrived at the designated lunch spot, at Long Jetty, opposite Elsiemer street. Luckily, plenty of seats were available under cover, even enough for Ann, Ralph, Evi and Danny, who did not ride, but came along to celebrate Warwick's birthday. After lunch, Ralph gave a happy birthday speech, to congratulate Warwick on his 70th, some of us thought Warwick was only 60, and that his boss was giving him time off work to ride with us. In his speech, Ralph mentioned how much work Warwick does for the club in his role as Secretary, and he also mentioned Barry, our treasurer. After the speech, we sang Happy Birthday, and were rewarded with the yummy birthday cake that Ann had cooked for the occasion. Ann also brought along the club's tea, and coffee machines that Jill had given her for the day. Thanks Ann for all the trouble you went to, so as to make the day a success, hopefully you will be riding with us shortly.
After lunch we all headed off towards The Entrance, where we refilled our water bottles, and then headed for the ride home, over The Entrance bridge, where we had to keep our minds on the job, due to the strong winds that were prevalent. After crossing the bridge, the strong Southerly came into its own, and helped us on the way back to Peel street, along W.B.D. where the C.C.C. had just about finished clearing the road, from the mess caused by the recent strong winds. Good effort C.C.C! On arrival at the new bike track, the Budgie mob kept going, the rest of us had a quick stop. At this stage the ride manager had run out of gas, Marg L volunteered to lead the group home to Peel street. With the wind at our back, we were back at Peel street in a few minutes. After our normal post-ride chats, catching up on our friends' news, we headed home. The opinion was that this was one of our better ride routes, with the ride along the Wyong river, and the Entrance bike track, providing lots of scenic views, and atmosphere.
From Strava we cycled nearly 50kms, the average speeds varied from 18 to 19.5km/hr, we climbed 115 metres, the temperature varied from 21 to 24°C, although it felt hotter in some places, the Southerly was just that, all day, it varied between 40-50km/hr.
Best wishes to all our riders who are sick at the present or recovering from illness or sickness, hopefully we will see you soon.
James
Danny's photos are here.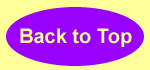 A beautiful morning for cycling, with temperatures around 25°C, cloudy skies and a northerly breeze below 8 knots, but quite muggy while we were stopped. Col led the ride today, with Paul F taking over after m/t. Bernie did a great job looking after the other end of the group of 24 riders.
I didn't realise it was a figure 8 course till I saw the route map on Strava afterwards, but it sure was. So, down to Budgewoi then along the bike path round the top of the Budgewoi Lake, over the bridge at Charmy/San Remo and back towards Toukley bridge till we got to Dudley Street. To the other end of Dudders then via Barry's place to Wahroonga Road and through Wadalba to Minnesota Road.
So far so good, then right to the other end of Minnesota and up Hiawatha to Hakone Road, can you see where I'm heading with this?, then to the Charmhaven nursery café for a delicious m/t. I had a self-contained quiche in flaky pastry which was a masterpiece in pâtisserie, and a flat white. Bliss! Then I went home, one mile away. Quite a few members rode home to Buff Point or Gorokan from there while Paul took the residue back to JDR, or wherever. Thanks for coming everyone. The Coasters ride is the highlight of my week, after Sunday, Tuesday and Wednesday. Don't forget the Bunnings barbecue on Sunday. Please read the roster and be there on time.
I found a nice pair of lemon bike gloves at the café after Pam left, so they're in the wash now, being all clammy from something. There are a few photos which I took, as publicity officer, and they are here. Cheers!
Danny
Six Skylarkers turned up at 8am on this cloudy morning which was perfect for cycling - although a tad humid. John, Ken, Rick, Tony, Chris and myself. We did a Mr. Rick's route today, round Wyong, up Kangy Angy, Palmdale and onto Shelly Beach for coffee. Apologies for all the photos of Chris and my shirts - they are Cadel Evans shirts waiting for the Great Ocean Road event at the end of January and the organisers want photos for their site/instagram. So Rick was our chief photographer. Anyway, we had good fun chasing each other around the joint - Shelly Beach much quieter now and we were able to get a table straight away. We talked alot about the "old" Skylarker members (the good old days!). John led the entourage back up WBD and was a wizard on those hills. I think he's been doing some "secret training"! Tony's shirt decided to open up on the way - that was his excuse for being late!! Ken did 103 klms all up and the rest of us did 65-72klms. Skylarkers photos are here.
Irene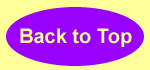 At the end of the Fernleigh Track, Belmont
Twelve riders made their way to Blacksmiths car park, near Swansea NSW, for the ride up to Newcastle return. John D was leading the ride, and Doug and Dave controlled the rear end. Thanks those boys! Other participants were Rolf, who rode from home (Buff Point) to Merewether then back home again, in excess of 100km I reckon, Pam, Irene, Paul M, Paul F, Tony, Ralph. Col and me, Danny. Nigel rode from home to the start, then back home again without remembering to do the actual ride. Conditions were warm and cloudy, with a 15 knot southerly.
We were a well-disciplined group under JD's management, posting corners, keeping together, only letting loose on the Fernleigh Track. Newcastle is always an interesting ride, and today there were many para-sailors and hang-gliders along the sea cliffs, sometimes coming within a few metres of the ground-level structures. Lots of people along the seashore, esp. at Merewether, and further south.
A rewarding ride of 56km, thanks to everyone who came. There are some more photos here.
Danny
Seabreeze report - 10 January 2018
Eighteen riders turned up for today's ride to Chain Valley Bay (CVB). The overcast weather did not deter our riders from participating in the ride, thankfully, the BOM radar app on our mobile phones ensured us that we would not encounter any of the inclement weather that we have had in the last few days. John L was the ride manager, Ian the Moon Man was the sweep. Carol and Hans acted as Marshalls at various points of the ride. Thanks to all these people. Linda joined us from Group 1 today. Some of our regulars were not present today, maybe they did not have the BOM app on their phones. The riders in sign on order were John L, Trevor, Ian, Chris, John L'Es, Ray, James, Frank U, Marg L, Barry S, Linda H, Carol, Hans, Paul, Darryl M, Darryl C, Bones, and Kevin.
With a brisk Southerly blowing [see Seabreeze graph above] we headed for Aldi, then Main Road East Toukley, where we turned left, and headed for the Noraville round-a-bout, where we did a left turn, and pursued a brisk speed aided by the Southerly wind, all the way to Slade Park. The CCC had just cleared a massive tree laying across the bike path, good effort guys, the workers were only just starting their work as we were on our way to Peel Street. We noticed, on the way home, that another group of workers were already spreading the mulched tree around the park, top performance CCC.
After a regroup, we headed for Lizzy Bay, assisted by the strong southerly breeze, on arrival in Lizzie Bay, Barry had to abandon the ride, as his crook back was playing tricks. After saying goodbye to Barry, we headed for the Pacific Highway, where we turned right at the lights. We then had a nice surprise, being joined by Kevin Mc, who decided a shorter ride suited him better today. After a short chat we headed North, then turned left at Chain Valley Bay Road, then traversed this bumpy road to the next left turn off at Mulloway road, unfortunately some hoons were on the road, and made a nuisance of themselves.
After arrival at Mulloway Road we coasted downhill into CVB North, where we joined the bike track to CVB South. On arrival at Josh Porter Reserve, we were greeted by two lovely ladies who served us Coffee, Tea, and bikkies, thanks to Jill, and her assistant Ann, who was moving like she will be riding with us again in no time flat after her surgery. Lunch time was enjoyable, with lots of stories about life in general going on at our table, we all got our pennies' worth in the conversation. As we were about to leave, two yellow tailed black cockatoos flew overhead. Unfortunately, Frank U, our resident bird expert, missed them, due to being distracted by a fellow rider, so a positive confirmation was not available to us amateurs.
After lunch we headed for the Pacific Highway, up Tall Timbers Road, some of us finding the going easy, while those who indulged themselves over Xmas and New Year struggling a bit. The ride back to Doyalson was not too bad as the Southerly wind must have been blocked by the trees alongside the road. Kevin turned off at Rutleys Road, and headed home to Mannering Park, his day over. The rest of us headed South, to the bus stop at the top of the old Pacific Highway. John L left us at this stage, Ian took over as ride manager, and James the sweep duties. Hans assisted James on the way back to Peel Street, thanks Hans.
When we arrived at Charmhaven, John L'Es left us to catch the train back to Woy Woy, and Chris left us to return to Wadalba, great effort from both these boyz. The rest of us cycled back to Peel street with no drama, no mechanical problems encountered. After a chat amongst our riders we all headed home, the Newcastle/Lake Macquarie boyz headed off for coffee, another great effort from these boys, travelling so far each week to ride with us.
The ride was 40km, the speeds from Strava ranged from 17.5 to 19.6km/hr, the temperature ranged from 19-23°C, we climbed 300 metres, the Southerly varied from 25-30km/hr.
Don't forget what John mentioned at our pre-ride talk today, next week we will be riding in the opposite direction to the advertised ride, that is, we will ride to Wyong, then Long Jetty for lunch, returning via WBD to Peel street.
James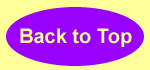 Coasters on the bike path at Buff Point, on Budgewoi Lake
Twenty-eight riders in the Coasters this morning, would you believe. Conditions warm, sunny, ENE breeze climbing in strength from 2 knots at 0900hrs to 13 knots at 1300 (1.00pm for you non-technical types). The beautiful ENE breeze kept us cool in the otherwise warm morning. Paul designed and executed the ride today, with Bernie sweeping up the tail.
We started off on a short jaunt up to Soldiers Beach for variety and to add some distance. Unfortunately Bernie fell off on Soldiers Beach Road and grazed his knee and his arm, but plugged on remorselessly. Then down through some back streets to the Toukley Bridge where we did a clover-leaf on the footpath to go under said bridge, except Doug who followed his usual path on the road and overshot the underpass (see the photos).
After a pit-stop at the Fish Co-op we continued along The Corso, and Panorama Avenue et al to the Charmy Bridge, where we did another cloverleaf turn and found ourselves in deepest Blue Haven. After a long and pointless foray into the backwaters of BH we returned to civilisation and headed towards Budgewoi on the bike path. Nah, BH is nice, really.
It was lovely riding along next to the river and lake. Most of that path we didn't even have a few years ago. Now it's the pride of the shire. Council, then. We soon finished up at Lakes Beach café where the management had kindly arranged a table for 28. The daughter-in-law with her baby attached looked after us very well. Thanks. That was about the end of it as we all just headed for home. Thanks for coming everyone, well done. The minimum distance ridden was about 35km but a few riders from home did up to nearly 60km, like Chris B.
Many photos are on display here.
Danny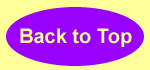 A very choppy Lake Tuggerah as seen from the Toukley Bridge
Big group in G2 today - 26 riders, including a guest, Joan, who has been riding in France. Conditions very favorable viz cloudy, spots of rain only, warm 24°C, southerly breeze 15-25 knots mostly helpful.
Warwick managed the ride, and Doug looked after the stern. Over the Toukley Bridge and onto The Corso to Charmhaven bridge, then up through Blue Heaven. Popping out at Roper Road and following the Pacific Highway up to Doyalson, using Wyee Road to avoid the intersection, then continuing up the hwy to Rutleys Road, in a beautiful tail wind.
Straight to our lunch venue at Vales Point Park, where all facilities were available, only stopping at the lunch shop for pies and coffee, just me and a few others. After we were fed and watered, Waz took us along the lakeside bike path to Griffith Street. There was a huge regatta taking place at the Mannering Park Amateur Sailing Club, with hundreds of catamarans of all sizes, especially Taipans, sailing in the brisk breeze or on the grass. Continuing up to Vales Point Road then down to the highway, where Waz warned us to be careful crossing the road. This warning had little effect on some people who just sauntered across the road, walking, looking the other way, while the traffic bore down on them at 80kmh, lights flashing and horns blaring, slowing down and missing riders by 1 or 2 seconds. Sheesh!
At Doyalson we waited for a while then crossed the intersection as per the protocol in a safe manner. Jill and Trevor headed off home at this point. The rest of us continued to the San Remo bus shelter and down Emu Avenue to the river, where many locals headed back to Buff Point, and Carol joined them on her way back to The Entrance, completing 77km for the day. Well done Carol!
We then continued back to Toukley Bridge on our way to Peel street, except for us westies, me, Virginia and Chris, who had already done that section earlier and just went home, and probably Doug who would have bailed out at Gorokan. Let me know if this is untrue.
Despite the stiff breeze which was mostly benevolent, we enjoyed an interesting and enjoyable ride, thanks to Waz and Doug, and everybody who came along. Don't forget that next week Group 1 is starting at Blacksmiths. Check your calendar.
Danny
The luncheon scene at Vales Point Park. Visitor Joan in the blue singlet.
The Entrance channel - paradise!
A day of worsening conditions - NE breeze increasing from 5 to 13 knots, and temperature rising to 32°C by 12.30pm, otherwise very pleasant with sunny skies. Twenty riders present, with Pam leading us out, and Doug looking after the tail. Pam went home as we got to Blue Bay due to family visitors, and Annie D went home near the end due to medical appt.
Pam took us up to the back roads to Denison Street for better visibility, then down Wilfred Barrett Drive (WBD) with a lovely tailwind helping out. After a re-group at Roberts Street just before the The Entrance (T/E) bridge, Pam took us through T/E CBD, being careful about hordes of tourists flaunting their bodies and car doors. Fortunately that didn't happen and we all got through OK. The channel looked magnificent today, see the photo above, with plenty of holiday-makers out everywhere, even along Canton Beach on Tuggerah Lake.
After Pam left us, Col took over the ride managing, even though he was out of his depth in the back streets of Long Jetty, but Pedro helped out there, with some luck bringing us out at the right spot. Once on the lake at Long Jetty, we headed north up WBD into a stiffish breeze, mostly cool, no stopping at DCE for caffè today - we had a date with the Vietnam Vets Café in Evans Road for our coffee. Paul arranged for our visit and let them know how many were coming. still had only one barista on duty though. Untrained I guess. Still, a very nice cuppa and plenty of room to sit down and park our bikes. Everybody else there was either inmates or staff, so we felt a bit special. Cheap coffee and food too, being a non-profit organisation.
After m/t we headed back to Jenny Dixon Reserve (JDR), or some of us anyway. A contingent of four kept heading west, and down to Canton Beach, viz Linda, Doug, Barry and me, as we all headed straight for home, with me reaching nearly 47km for the day, while some riders on the north side reaching 50km for the day.
Thanks for coming everyone for a delightful ride together. Hopefully someone from the Skylarkers will do a report of their excellent ride from JDR, up to the top of the SRA at Freemans, before racing down to Crackneck Lookout for a 72km ride.
Danny
The peaceful gardens of the VietVets café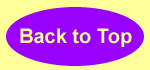 Skylarkers at the top of Crackneck Lookout 29/12/2017
[Ken was invited on this ride, but chose to do an earlier more local ride]. Ok ok, I eat my hat - Ken wasn't keen to come after all and who can blame him on this hot day. However, 6 lucky Skylarkers started 1 hour earlier and very glad we did, considering our route of SRA and Crackneck. Having blattered up SRA, we saw Cindy on the opposite side of the road on our return South down WBD. She eventually caught up with us when we stopped for water/rest/regroup near Entrance info centre and joined our pilgrim up Crackneck! As we were heading out of The Entrance, I heard this familiar voice shout my name - I turned round to see Richard, hardly recognisable in civvies but he looked very happy. Climbing Crackneck was quite an effort for all of us on such a warm day but the view was worth it -sort of!!
We had a good rest in the shade watching a drone hovering around then a cracking ride back down the hill to Shelly Beach SLSC with a great spot in the shade and a cooling Nor Easter breeze. Well, we had to move eventually if we wanted to get home. A bit hot going up WBD by this time but a decent pace set by Dave, made it a tad easier! 64klms achieved with a very enjoyable bunch of lads!! Sorry, I didn't mean to write a book but it was a fun ride.
Irene
Relaxing at Crackneck before rolling down to Shelly Beach SLSC for coffee
Very nice day for riding, breeze 10 knot E, 25°C, cloudy/sunny, fine. Twenty-three riders accumulated at Peel Street, Toukley. As the ride was a social one with no hard bits, we decided to join the two groups, hence the big group. Barry volunteered (ha!) to lead a mystery ride, then told us all the route. Doug took the rear gunner position, thanks very much the two of you.
An interesting ride, down to Gorokan, up Wahroonga Road to Wadalba, then up Orchid Way to Johns Road. Not up the big hill, but a quick detour through the newish estate, via Figtree Boulevard to the pathway to the highway near Macca's. It won't be long before they finish the very new estate which will allow us to ride straight through Wadalba to Figtree Blvd.
After a short pit-stop at Macca's, we continued along the highway towards Minnesota Road. Tricked Ric who thought it was the other direction. Baz then led us along Minnesota Road and turned right into Warnervale Road. This is where I came unstuck, conituing along WV Rd to the wetlands, but no, Baz took them a different way, then crossed Sparky at Minnesota then rode up Hiawatha, which meant I and my faithful retinue would never see them again. Rolf, Doug and I waited for ages and went looking for the missing péloton in vain, but they were already drinking their coffee at the Nursery café at Charmhaven. My fault, misunderstood the instructions, thanks to Rolf and Doug for rescuing me.
After a very nice m/t (I had a pavlova and iced coffee!) we were on our way again, across the hwy and down Moala Parade to The Corso, while I just went home as I had already done the next part. A very pleasant and sociable ride with a big group, which included Michelle from the CCTCC who joined us for the first time. Thanks everyone for coming. See you again on Friday.
Danny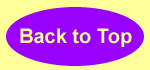 Six Skylarkers rocked up today, namely John, Tony, Ken, Dave, Lance and myself. Yarramalong was the chosen destination and the clouds got darker the further we went until we got spits and spots half way along Yarramalong Road. We all got wet in the face, then by the time we reached the cafe, it was dry roads again. We lounged around for a long time there and I forgot to take a photo plus our regular professional photographer (Rick) wasn't there. So I'm afraid you'll have to make do with one from Patonga at 7am on Tuesday!! 73 klms ridden in near perfect cycling weather -it only got hot homeward bound along the Rollercoaster reaching 35°C max. A very Merry and safe Christmas to all our club members and their families - see you in the New Year!
Irene
Coasters Ride Report 15/12/17
Well what a change in the weather from yesterday, refreshing southerly with temperature to 25°C. Twenty-one riders turned up At Jenny Dixon Park to ride. I planned a ride to Wyong and coffee at Farm Gate Café, Graeme Chaston was our ride manager and Doug put his hand up again to Sweep thanks again Doug.
We had to have a slight change at the start, our normal path way was under repairs, so we had to ride up to the Cemetery and down through the Caravan Park, linking up to Main Road. over the bridge and working our way to Marks Rd. Then on to Tuggerawong Rd for a regroup at the bottle shop. After a refreshing stop it was down to Jensen Rd, where we had a regroup at the end of the road. Westley Steele informed us that he was not feeling well, due to a recurrence of the Ross River Fever, also Doug was not feeling great. After a quick chat, Doug and Westley decided to ride to the Farm Gate Cafe and freshen up and the rest of us proceeded to Wyong Toilet Block for a pit stop and freshen up. Then it was back to Pollock Ave up to the Highway then down to the Farm Gate Café for a refreshing break.
After coffee we decided to ride through Warnie's Land out onto Warnervale Rd. Then up up Minnesota Rd. then Sparks Rd. then through the wetlands,up to the Highway and a regroup at Moala Pde. Moonie, Chris, Westley and Doug had left us to make their way home. Then down the hill right on the Corso, Main Rd. right at the lights at Dunleigh Street, working our way back to Jenny Dixon Reserve.
I believe everyone enjoyed the ride, which was approx. 41Km.
A big thank you to Graeme and to Jen. for taking over sweeping after Doug went home earlier and thank you everybody for turning up to ride.
Paul F.
Morning tea for Group 1 at Shelly Beach SLSC
Big turn-up at Peel street this morning - 24 riders in Group 2.0i, and 16 in G1 (40 riders!), when we finally got them all. Hot weather, 31°C by the time I got home, but with a brisk NE breeze ranging from 5 knots at 0900 to 15 knots by 2.00pm when G1 finished. The breeze had a cool component to it, so it made the ride much more comfortable, even if it was a bit strong coming up Wilfred Barrett Drive.
Paul F led G1 and Barry kindly looked after the back end. At Wyongah Paul led us up Wahroonga Road and via Orchid Way to Johns Road and Pollock Avenue to the Wyong toilets. Once through Tuggerah we used Lake and Church Roads to get to Chittaway then along Wyong Road to Tumbi Road, before somehow finishing up at Shelly Beach SLSC for coffee. After that we had a re-group on the way to The Entrance where Paul advised us to make our own way back home, so we were all strung out, with Barry and I at the back. Paul waited for us at the new bike path terminus, so we rode out along Evans Road together. Baz and I stopped for more coffee at the Beach Parade café, then we went home. For me it was 66km - a good ride with cooling breeze, not too hard. Thanks Paul and Baz. See you all again next year. Don't forget if you want a ride on 27 December, just turn up at Peel Street and we'll think of something.
Danny
Lovely day even though it was a little warm at the start for our ride to The Entrance and Picnic Point. James meet us all at the start but he was unable to ride today. Hope your knee is better for next week. 22 riders turned up for this weeks ride. We were missing some of our regulars, hope they are all just busy in the lead up to Xmas and are keeping well.
We left Peel St after John had given us the directions for the ride and Doug was to keep us all in check at the back. The first regroup was the cemetery, then John told the faster riders to take off and we would meet up again near the park at The Entrance North. When we got to The Entrance Simon was there to meet us. At this stage Ev decided she needed a coffee and to try to do some adjustments to her bike so John L'Est went to keep her company and enjoy a coffee and afterwards they would meet us for lunch at Picnic Point.
The rest followed the shoreline around the Entrance, Toowoon Bay and down Shelly Beach Rd onto the cycle path and onto lunch.
After lunch John wished Kevin, Doug and Mike a Happy Birthday. I would also like to wish James Happy Birthday for 11/12/17.
We then got onto our bikes for the ride home and this is when we had our only incident for the day. Paul had a fall at slow speed, not getting his foot out of the cleat in time and came down giving his head a nasty bang. He had to be patched up with bandaids on his nose and forehead. He may also have to ask Santa for a new helmet for Xmas. Hope you are feeling OK and don't have too much of a headache.
We all made our way down WBD and our last regroup at the cycle path where we said our goodbyes to the Budgewoi mob. It was lovely to see Ray ride with us for the first time this visit from England.
After we got off the bike path it was time for Chris, Doug and Virginia to head for Toukley Bridge and home. The rest hopefully made it back to Peel St OK.
Thanks everyone for your company and an enjoyable ride. We travelled approx 43km with average speed 17.5kmh.
Regards Virginia
Beach Parade café. By the time we left, that picture window on the right was covered with Xmas signs.
Coasters Mystery Ride
Just the 24 of us today, plus Wes who didn't stay long due to unwelcome Xmas Party to attend. Col led the ride, in his inimitable style, and Paul conceived the ride and swept up afterwards. Thanks you two old geezers.
Conditions were ideal, with no breeze, sunny/cloudy and warm, 29°C by the time I got home at noon. Down to Budgewoi then through the back streets near Halekulani and out Walu Pde into Buff Point. A convoluted route to Edgewater Park, then up Highview Avenue to Doyalson, then down the hwy to Goorama Ave, San Remo, left, right and back to the bridge along the creek path.
Quite a few riders had no idea where they were half the time, but will remember it all for next time. Back onto the hwy at Charmhaven, then along the lake road (Lowana, Panorama, Malvina and The Corso) to the Toukley Bridge, finishing up at a new café on Canton Beach called Beach Parade. While we were there, enjoying our iced coffees and the wonderful view over Tuggerah Lake, some signwriters covered the front window with chrismassy signs, completely blocking the view and the light. The lady I complained to said we should sit outside if we wanted to see anything. Good call!
Thanks for coming everyone - a perfect ride day.
Danny
Tuggerah Lake from Beach Parade
The Skylarkers crew at Shelly Beach SLSC café
Six Skylarkers ventured out today in almost perfect conditions for cycling. This was Rick's Route and idea to end up at Shelly Beach SLSC. Marks Rd to Wyong, up Kangy Angy and chasing Tony up Enterprise Drive where he thought he might lose us but we all held on like glue! (Just a bit of wingeing from the back end!!!) Lucky Rick received a puncture around chittaway area and as you can see, managed quite perfectly on his own!! Photo here.
Eventually arriving at Shelly and we see why Rick chose this spot, plenty of nice cakes to choose from!! Good on yer Rick, you deserved that after the efforts of fixing your own puncture! A blat up WBD without the help of the expected Southerly but it was a coolish Nor Easter making it comfortable. The Southerly came when we got to the end at the cemetery. 60- 70 klms done in very pleasant conditions with likewise company!!
Irene
No ride official today, but a lovely party instead, with 64 guests, at the Colongra Community Hall on the shores of the beautiful Lake Munmorah (see photo below).
Plenty of excellent door prizes, and beautiful food, thanks to Lois (salads) and Anne L (mains and sweets). Thanks also to the helpers - Barry, John, Robyn, Ev, and many more whose names will remain secret pending security clearances. And citizenship.
Our presidente, Ralph, gave a good speech (contact him for Hansard copies). We now have 90 members, thankfully not all of them come on the same day. Well done you club members! We should be so proud of this club, with wonderful adventurous members travelling all over the world and in this country. You're amazing!
Thanks for coming today. Anyone wishing to add to or replace this sketchy report is welcome to send their manuscript to the editor at the e-mail address on this page.
Danny. Here's another photo:
President Ralph, Linda (you should get your eyes checked, Linda) and reluctant John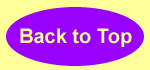 Six Skylarkers slunk off to Swansea today to see Nige's old friend at Marks Point, without him!! Ken, Rick, John, Chris, myself and we welcomed back Fred who's been away concentrating on MTB riding for quite some time. Beautiful North Easter kept us cool on the way up. A little topple from Ken but he managed to continue on ok.
I must say what great value the food and drinks are at Marks Point there. A bike club was just leaving as we arrived which is just as well as there's not much room for two bike groups. As you can see, Fred is following his English roots with a nice cup of tea and teapot! A pit stop at Blacksmiths then the hard trudge home. However, the cool strong Nor Easter gave us a nice tail wind. We were back at JD'S in time to catch Pam and Anne chatting after their Coasters ride. A good enjoyable ride of 74klms and Ken did 139!
Irene
Ken, John and Fred Ric and Chris No Irene!
---
The Toukley Cycle Club at Josh Porter Reserve, Chain Valley Bay South
Very enjoyable ride today, from Jenny Dixon Reserve, Norah Head, to Chain Valley Bay South, Josh Porter Reserve. Conditions were perfect, with sunny skies, no clouds, no rain and a fresh north-easterly breeze of 15 knots, climbing from noon to 25 knots at 2.30pm, when we were all home. Danny was the ride manager, and Paul was the sweep.
With 21 riders we had a full complement, at times a bit of a handful but if you listen to your ride manager you can't go wrong. Up to Lizzie Bay Drive to the highway where we turned left towards Tall Timbers Road, against all expectations, but that's what the ride designer had stipulated. Cross at the lights at the shopping centre and down the new path to Josh Porter Reserve for a quick break.
Back on the road again and down the hwy to Doyalson and on to the Armco rail gateway at San Remo, for a quick trip down Emu Drive to the river. Paul had rung the Lakes Beach Café to book our table, for 20, so it was all laid out for us when we got there. we had to re-arrange the tables a bit to keep out of the sun, but otherwise no complaints. Thanks very much for the superb service, Gay and Wayne - we will come back here again.
It wasn't till I got home I found out how hot the temperature was, 31°C. No accidents and no punctures, except for the one I got on the way home through Gorokan. I sat under a nice tree, on some nice grass, and fixed it. A neighbour came out to see if I had everything I needed, yes thanks!
Thanks everyone for coming on our ride, especially to Danny and Paul for keeping us safe. Cheers
Danny
Josh Porter Reserve, CVBS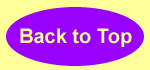 Group 1 had a shorter ride scheduled than group 2 today but still managed to haul in 18 members. Weather was very muggy and rain threatened but never eventuated. Barry was very happy to lead without any paper notes as he knows the ride down to Shelly Beach like the back of his hand. Doug kindly offered to do the sweeping up. It didn't take long to reach our first re-group at the cemetery where Barry "set us free" to do our own thing down WBD. Stopping down at our usual spot before the bridge, we picked up Simon.
Winding round Marine Parade at The Entrance was absolutely beautiful as we stopped to view the start of the new Groyne. Apparently it was supposed to be finished by now but you can see clearly its not long enough yet. At least they were working on it today with big bulldozers shifting the rocks. In no time at all, we descended into the glorious Shelly Beach to have various drinks and food which all arrived in a timely manner.
After a good chin wag and relaxation, it was time to head off up the bumpy road turning right into Redmyre Street, through Lions Park, popping out at the traffic lights to cross over to the bike path at Long Jetty. We are so lucky to have this lovely section to cycle all along the lake side. After dropping off Pam, Robyn and Viv at Picnic Point, the rest continued home whilst I ducked into the car park after the bridge having cycled up early this morning from there. 38klms for me but quite a few members did more as they cycled from home doing extra before the ride.
I'm pleased to say it was an uneventful day out with no punctures or incidents and Barry did an excellent job of Ride Manager and of course Doug is just the best Tuckerer inner!!! Apologies for no photos today - no excuses, just having such a good time, I forgot!!
Irene
What a great day for riding bikes! Forty members thought so, and turned up at Peel Street, Toukley, to join either group 1 or 2, with 18 in G1 and 22 in G2. What a proud club we are!
Today I was riding with G2.0, as it was longer, and I needed to go to Cycology at Tuggerah on the way. John Lon was leading this ride, and Frank (no Shirley today) took up the rear position. Thanks John and Frank!
Conditions were delightful, with warm (25°C temperatures), cloudy sort of muggy day. The cool 5 knot southerly was very pleasant and kept us from overheating. On the way down to Wyong Bernie had a blow-out at Tacoma, so that was the end of his ride. Margaret L actually rode her bike from home today, so clocked up an extra 10km and got a stamp in her book.
I noticed that a screw was missing from my pedal yesterday, so planned to visit Cycology at Tuggers to get a replacement, but unfortunately there is no such thing. So they just tightened the remaining screws. I had left the Wyong toilets early for this visit, and when I had finished i had no idea whether the rest of the Group had been through Tuggerah or not. I had a good look out for them, but decided they must have already ridden through. Only a phone call a couple of minutes later from Margie L put us all back on the right track. Thanks Margaret!
John took us all right around the Supacenter and under the bridge on our way down to Pindari Avenue. We made our way along that funny little track by Wyong Road till we got to Pindari, then I led them down to Lakedge Avenue, knowing the way as I do. At Lakedge Ave I turned left thinking everyone would follow me, but as I got near Blue Bell Park I realised I was on my own again, so backtracked to Pindari, but nobody was visible. I had figured out by then that John had taken the ride onto the bike path, so I followed them back along there. This is why my Strava totals are more than the others (60km).
After a very nice morning tea we set off again, straight to Wyong Road and back to the Wyong Toilets. Margaret left us there for Tacoma South, bet she was so glad she didn't have to ride back to Peel Street. I hived off at Wyongah, so I hope everyone got back safely. Thanks for coming on the ride everyone. Thanks to everyone who helped, and those who didn't. Yeah, I forgot to take any photos either!
Danny
The weather tried to play tricks on us today, lots of riders experienced heavy rain on their way to Peel street, and others none. On arrival at Peel street, threatening clouds looked like we were going to get a dump of H2O anytime soon, luckily, we had no rain during the ride, the temperature got up a bit, but a cooling breeze kept us comfortable, for most of the ride. Chris Boi did not get back from his holidays in time to manage the ride, instead John L put his hand up to be the ride manager, for our group of 22 riders, Frank B had the sweep duties, Bones and David F fulfilled the roles of Marshalls, thanks to all these blokes. The riders in sign on order were James, Paul F, Evi, Darryl C, Westley, Jill and Trevor, Bones, Ian, David F, Marg G, Hans, Berny, John L'Es, Diane and George, John L, Danny, Marg L, Frank B, Mike, and Robert W. We set off into a Southerly breeze of 15km/hr, and it stayed this way all day, although due to the different twists and turns we took, it felt like a N.E.
After our ride talk from John, we headed to H.M.O. with all riders getting across at the Main street traffic lights in one go, first time ever for group 2. We then headed for Craigie park for our first regroup, the hills in this area seemed a bit flatter today, for most of our riders, we must be getting fitter. After our short stop at Craigie Park, John advised that our next stop was Tacoma, and that if we wanted to go for it, put your foot down, our gun riders of course took up the challenge, with Ian, Danny, Hans, Marg L, John L'Es, David, Di and George leading the way. The rest of us were either in the Peloton or at the tail with the sweep. After a short break under a great tree, with great river views, we headed off for Wyong, unfortunately, Berny had a major tube and tyre problem, and could not continue, even with the best of efforts from Westley, using up 2 off his gas cylinders, luckily, Berny's wife Jan was contactable by phone, and picked up her hubby, thanks Jan.
Our next stop was at the Wyong convenience, where Danny left us to do some bike part shopping. We than progressed to Tuggerah Station, where we thought Danny would be, no luck, so Mike and Dave went to Cycology, only to be told he had left 15 minutes ago. After deciding Danny must be in front of us, it was onto the Bunning's loop, and then the Wyong road bike track, where we found Danny sitting patiently. The bike track has become a bit bumpy these days, due to the tree roots lifting the pavement, we had to be off our seats most of the time to avoid a jarring ride, hopefully the C.C.C. will fix it soon. We proceeded along the track till we crossed from the South side of Wyong road, after crossing at the new traffic lights [Chittaway Road], which only stay green for a few seconds, we had a mad scramble to ensure we made it across the road in time, before the lights went red, we then continued East up the now hilly track, until we reached Pindarri Avenue, where we turned left, and headed down the steep hill that presented itself, lots of fun riding down this hill, with a few round-a-bouts designed to slow us down. At the end of Pindarri road it was a nice flat ride on the bike path to Blue-Bell park, we came into the park, from the East side, instead of the West side as we do for most of our rides. On arrival at Blue-Bell park the pie shop beckoned for the pie lovers, the non-pie lovers, satisfied themselves with coffee from the great little take-a-way shop.
Tables were in short supply, so we asked a young woman if we could sit at her table. As it was, she was a fellow bike rider interested in riding with other people, after we had admonished her for not wearing a helmet, we gave her the details of our club, most of the people we meet this way generally don't join us, but, we will wait and see. When lunch was finished, Mike, Bones, David, and Westley decided to return to Peel street, via the Entrance, leaving us five down. The rest of us headed for Wyong, returning via our normal route to Wyong road, bike track. Cycling along the track some young women moved aside to let us pass, one of them made a comment to one of our male riders, about his nice chest as he had his shirt open for cooling, she knew how to hurt a guy. After crossing the new bridge, another rider stopped us near Tuggerah station, and wanted details about our club, which we speedily gave him, with details about our rides, watch out Skylarkers, you may have a challenger, looked very fit and honed. We then regrouped at the Wyong conveniences, before heading off to Peel Street, Marg L left the ride at this point to return home as Marg had ridden to Peel street. Danny left us somewhere along Tuggerawong road, the rest of us headed for Peel street, our rear ends earning a well-deserved rest in a comfy seat.
Today we welcomed back John L'Es after a few months off due to his accident, he rode a different bike, when asked about the change, he said it had extra low gears to help him on his way, I don't think he needed much help, the way he kept overtaking other riders. Hans also joined us today with his special bike. A few weeks ago, we said how bad our Central Coast drivers were, compared to those at Cessnock, well, today they were great, with lots of drivers giving way to us when they did not have to give way, good effort C.C. drivers. This ride is one of our better rides, especially riding underneath the canopy of trees on the Wyong Road bike track, some parts were like a rain forest.
We rode 54kms, speeds varied from 16km/hr at the tail, to 19.5km/hr at the front of the ride. We climbed 300 metres. The temperature varied between 22-25°C, although it seemed a lot hotter when we stopped moving, quite pleasant while riding. Don't forget next week there will be no ride as we are having our XMAS party.
James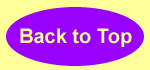 Seven Super Skylarkers scooted off to Terrigal today. Nice to see John back safe from his Jollies! Terrific weather conditions with a cooling Nor Easter kicking in mid morning. Ken left us after coffee to get home before it got too hot and the rest of us took it easy on our return journey. Distance for Chris and I was 70 klms but everyone else did a bit more - 80 to 90. A great ride enjoyed by all.
Irene
What a top morning for a ride! Blue Skies and temp.of about 25°C and nineteen riders turning up for enjoyable ride. Pam Young was elected to be Ride Manager and Waz put his hand up again for sweep( Thanks Waz).
The ride was planned to Bluebell Park and return, with Pam having a regroup at the start of WBD, sending off first any rider that felt like having a hit out and leaving the rest of the riders to enjoy a relaxing ride to North Entrance. After a refreshing stop, we pushed on to Toowoon Bay, enjoying the beautiful scenery of what the Ocean had to offer. At Toowoon Bay, I rang John at The Entrance and booked our number for Coffee (Reserve Seats) only the best for the Coasters!
Pam took us down Swaddling St. and then on to the bike Path and working our way to Bluebell Park, where we stopped for a well-deserved break and toilet stop. She then took us down Lakedge Ave. after riding for about 3km, we worked our way back on the bike path and then onto Toilet Block at Long Jetty, where we took a photo of Pam today and Pam when she little girl. Then it was onto our reserved seats at the Coffee Shop, where plenty of good stories were told.
After a refreshing stop, it was back onto the bikes then onto WBD and pushing into a fairly strong North Easter. Pam was doing a great job leading up front, but doing it a bit tuff into the strong wind, so Col and myself decided to take turns of the lead, making it a bit easier for her. Thanks Pam you did a great job.
I believe we all had a great ride, with everybody back safe and sound and no punctures, Riding approx 44Km.
Paul F.
[I had appointments so couldn't come today, sorry, Danny]



This is Pam now, and that's her in 1948 at the top right, as a little girl in a white dress.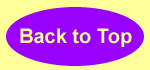 Lunch at Brighton-le-Sands
Spiffing day down in the big city - eight riders, perfect conditions, lovely people... A bit hard to get to, if you drove you had to leave home by 0700 to make sure, train travellers caught the train at Wyong at 7.50am. Four riders used each mode of transport, and we all met up at Meadowbank rail, even if we didn't actually start the ride till 9.45am. You can catch the Central train to Eastwood, then you have to change to a local train to get to MBank. Opposite on the way home.
Those participating were Warwick, Westley, Dave, Danny, Barry, Paul M, Kerrie and me, Danny. All on good road bikes except Dave, whose MTB had problems later in the day with its tubeless tyres. In fact Dave rode the last few kms on a flat rear tyre - still worked OK but!
Waz knew the way, as did Paulie, so we very seldom got lost, then only because the roads were closed and we got re-routed. So Waz led the ride and Dave hung around the back end, thanks to you two.
This is a very interesting ride, through all sorts of terrain, along the Cooks River, which starts off as a pathetic little drain in a concrete culvert, but by the end develops into a full-blown river, with rapids and waterfalls (not quite). You have to pay close attention to avoid running into furniture, or missing a turn, but we only did that a few times. It's very interesting to ride through such strange territory, with distractions like large aircraft taking off near us, and many roads we had to cross, including zig-zag pedestrian-calming devices.
After pedalling along the sea-shore, we arrived at our lunchtime destination - a nice café on the water (see the photos). Everybody had a decent lunch, as well as coffee-type drinks, while enjoying the lovely surroundings. Eventually we set off again back the same way we came. The Strava map looks like one line between the start and stop spots, except where we had to detour, or took the wrong track, like Dave and I did for a few minutes.
Paul peeled off before the Parramatta River to do a loop to Silverwater for extra mileage. You win, Paul! When we got back to Meadowbank, the car drivers found their cars, while we train travellers found the platform to catch the train. I stopped to buy a paper, then to finalise my Strava, meanwhile the train pulled in and took off with the girls, and I missed it. While I was waiting for the next one, a Newcastle train roared through, so I knew I would never see Pam or Kerrie again, so I buried my nose in the paper and went home by myself. I used three trains to get home. I got home at 5.45pm, a ten and a half hour absence from home. Not complaining though, as it was a very enjoyable ride, thanks for coming you other guys. More photos are here.
Danny
Kezza, Wes and Baz by the sea
With Group 1 at an OOT ride in Sydney that promised such a good ride, several of our group 2 riders decided to go to Sydney for the day, so we were expecting a lower than normal turnout. As usual, we were wrong, and 23 riders turned up for the ride, including some extra fast riders from the Skylarkers group. A large contingent from the New Zealand excursion were also present. The weather was perfect for the planned ride, with a Southerly of 10-15km/hr blowing in the direction we required.
The riders in sign on order were James, Darryl C, Trevor, Jill, Di, George, Doug, Ian, Frank U, Col, Paul F, Robert W, Peter H, Kevin, Berny, Frank B, Tony, John l, Marg L, Virginia, Bones, Mike S, and Ken L. James was the ride manager, though not the ride leader on the road, Frank B was the sweep, assisted by John L. Thanks guys.
After getting our ride instructions, we headed for the start point in Leonard St, then we headed for Aldi, not stopping for the Wednesday specials, and soon we were at Noraville heading down the road to Budgewoi. The Peloton and most of the riders went down the old road at Lakes Beach, with some riders hightailing it down the main road at high speed, assisted by the Southerly breeze. On arrival at Budgewoi, Virginia left the ride to return home, via the bike track, to attend to family matters, thanks for letting us know Virginia. After our regroup at Slade Park we headed under the Budgewoi bridge, then via Budgewoi circle headed for Elizabeth Bay, for our next regroup after the second round-about.
During the regroup, Tony advised us that himself and Ken L would part ways with us at the Pacific Highway, and turn left, to extend the length of their ride, thanks for letting us know guys. The rest of us turned right at the Pacific Highway, and after a short regroup due to the traffic lights, we headed up the Pacific Highway to Kanangra Drive, where we turned left, then did a U turn as there is no right turn into the SRA from the Highway. The ride up the hill to Kanangra Drive is made a bit harder than desired, due to the rough pebbles used in the finish on the road, a smooth surface would be nice Mr RTA.
After crossing at the traffic lights, we regrouped, before setting off on the roller-coaster road that meanders through the park. Thankfully, lunch was planned at Elizabeth Bay, and not at Tea Tree park, as the ride out is a bit tough. High speeds were obtained on the way down the hill to Elizabeth Bay, but six of our riders decided not to stop at Elizabeth Bay and continued onto Peel Street. The rest of us relaxed under the trees, with our coffee and goodies purchased from the local shop, some munched on home-made goodies. Ian told us about the trip to NZ, and how much the group enjoyed the trip. Ian said the hills sometimes were a bit steeper than what we are used to locally.
After a prolonged lunch we headed up the hill out of Elizabeth Bay, but it was hard to get our legs pumping. Once on top of the hill we found that the wind had changed from a Southerly to a North Easterly, so the trip back to Budgewoi was a breeze. Once at Budgewoi, we had a mass exodus of riders, with Jill, Trevor, Di, George, Ian, Frank U and Paul leaving us for home.
Last week it was remiss of me not to welcome back Frank U to our ride group, after his operation. For your info, Frank rode as good as ever, must have done some practice beforehand.
Also via Strava it was good to see John L'Es riding again, he tells us he plans to ride to Myrtleford in Victoria next March, and to ride with our people going on the holiday there.
Darry C was back riding after his little mishap last week. We experienced no bike or medical problems, no accidents etc, however, Bob W had a little fall while stationary at the finish line, luckily he fell onto the grass. Thanks to all the participants and helpers.
From Strava we travelled around 30km, the average speeds varied from 17km/hr for the tail, with the lead group travelling around 19.5 km/hr. I did not include Tony and Ken's speed, as they went on a different route, but they ride about 25km/hr, very impressive. The wind was, as already mentioned, the temperature ranged from 21 to 23°C. We climbed around 230 metres. All-in-all a nice ride with no problems.
James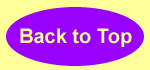 Tuggerah Lake from Toukley Bridge
After overnight showers we weren't expecting too much riding today, but it turned out all fine and sunny this morning, albeit with a 13 knot NNE breeze. Fifteen riders made their way to Jenny Dixon Reserve, Norah Head, for the usual mystery ride with coffee. Paul organised the ride, and nominated Westley as the ride manager. Warwick volunteered to be Sweep, and did a fine job of it.
With the wind coming from the north, Paul wisely chose a route that went west, so we didn't have to fight against it all morning. Wes led us down to the Toukley Bridge and on to Marks Road, just to get the blood circulating. We then turned right into Wahroongah Road and followed that road to the end, at Louisiana Road, where we turhed left onto the path beside the Fire Station, and into Wadalba. Ignoring my suggestion of going up Mascord Avenue to The Ridge, we continued along Van Stappen Road to Orchid Way in a vain effort to avoid the hill, then down Orchid to Johns Road. I did have a little drama at the regroup on Orchid Way, but managed to land on my feet by sacrificing the bike. Bernie also had a fall somewhere, and scuffed his knee, but bravely pushed on.
Being a little more familiar with the area, I took the club along to Figtree Blvd to find the little pathway through to the highway near Macca's. Unfortunately Wes got a bit ahead of me while I was posting a corner and we missed a good chance to go straight ahead around Settlement Drive to the path, but we eventually made it anyway. After crossing at the lights we cycled down the Pacific Highway to the Dam Hotel and left into Minnesota Road.
In no time at all we were at the Charmhaven Nursery, half an hour early according to the café staff, and, after a chap decided to vacate the table in our favour, we all sat together for a nice m/t, with a lovely friendly waitress (can I say that?). It started raining at this stage and continued as we rode back. Didn't affect me much though, as I live only 1200 metres from the nursery. I expect everyone else got back to JDR OK. A very satisfying and pleasant experience, thank you to everyone who came on the ride. Don't forget next Wednesday we have an OOT ride for Group 1, starting at the Meadowbank railway station. Train leaves Wyong at 7.49am, change at Eastwood for M'Bank at 9.05am.
Danny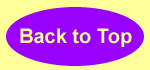 The crew at the top of San Remo
Really nice day at Toukley, sunny, warm, a NE breeze kicked in right on 9.00am and kept increasing to 20 knots... Fourteen riders came to Peel Street. Col led the scheduled ride up to CVBN, and Paul Fl took on Rear Scout.
We had to form a Group 3 on the day for the slightly injured riders viz Barry, Ev and Lyn R. Lyn was even more injured by the time we finished as she fell off and scratched herself up. So G3 went off up to Budgewoi and across to San Remo for a shorter ride, and bumped into G1 at Buff Point as we came around the lake the other way.
So for G1, viz Col, Danny, Paul, Tony, Ric, Linda, Peter, Ralph, Ken, Marshall and Kerrie, we rode down to the Toukley Bridge and along The Corso and Panorama Ave to the Charmy Bridge, then back to Budgewoi. Up Lizzie Bay Drive, into a stiff NE headwind, to the highway, and right towards CVB Road, and up to Mulloway Rd.
After turning into Mulloway, we enjoyed the tailwind for most of the trip back to Norah Head. Back down the hwy to San Remo, down past Camp Breakaway to the lake, and back to Budgewoi, but trying to avoid the same roads, as Col had done that route for the 3rd time today.
Popped out at Budgie, then right along Budgewoi Road to Noraville and up to the Arc Café for coffee. I must say, with the riders we had, it was more like a Skylarkers benefit as the pace was a cracker. Linda and I got caught out crossing the road at Budgie, and by the time we got across, the péloton had ridden out of sight, and we didn't see them again till the cafe. With a total net ride distance of about 60km, and the fast pace, coffee was very welcome. My distance was 70km, and Tony, Paul and Ric over 70, Ken, of course, leaving us at the Armco fence at San Remo to ride back to Wyoming, rode 108km for the day.
Thanks for riding today, you fellow club members, I really enjoyed the ride.
Danny
PS Don't forget, next week is an away ride for Group 1, from Meadowbank.
We thought that today's ride would give some of our riders high levels of apprehension, due to the amount of undulating roads (Peter Holt's words for a hilly course) we would encounter. Thankfully it did not turn off most of our riders, 19 spritely riders turned up at the big flywheel for our adventure through the farmlands of the Cessnock hinterlands. Warwick and Robyn travelled from Umina, and for a change the Lake Macquarie boyz, Darryl M, Darryl C, and Paul F had a shorter trip to the start line than usual. The weather was very pleasant when we arrived at the Big Wheel and stayed that way all day, with a cooling breeze present all day.
John L was the ride manager, Warwick, Frank U, and James shared the sweep duties. David F and Westley S shared the Marshalling duties. The riders in sign on order were, John, David, Robyn, Frank U, Warwick, Hans, George R, Di, Mandy, Kee, Kevin M, Darryl C, Paul F, Westley, James, Trevor and Jill, Marg G, and Darryl M.
After our pre-ride briefing from John, we headed along Aberdare Rd to Vincent Street. What is normally a congested crossing at the lights was made easier by a local Bus Driver who allowed all our riders to pass him on the left side before he turned left, thanks Mate. After meandering around the back streets, we turned onto Wollombi Road and headed towards Bluebell. John set a good pace but always kept a keen eye on the tail. We had a regroup before Bluebell Hill to get our breath and thoughts together, we then headed under the old railway bridge and up Bluebell Hill. Our gun riders rode it as though it was flat, the rest of us struggled a bit, although it seemed easier that our last attempts. After a short rest at the top of Bluebell hill we headed towards Millfield, the road was mostly downhill, so a fast and pleasant ride followed.
On arriving at Millfield and dodging the road works, we turned left at Sanctuary road and headed for Ellalong, passing the old pubs at Paxton and Ellalong. A few of the riders took photographs of the Ellalong Lagoon, which is an oasis in the middle of nowhere. Information signs indicated that plenty of platypus live in this lagoon. After leaving Ellalong we ventured onto the great named Sandy Creek Road. It undulated a bit more than we hoped for, still, we set a good pace to Quorrobolong Rd where we turned left. Up the road to the top of the hill is not that steep, but it goes on forever, and some of our riders struggled a bit and one rider ended up walking the last 300 metres. Unfortunately, on arrival at the top of the hill we stopped for a breather, one of our riders had a medical episode, and fell to the ground. Luckily, he was stationary at the time, and on the grass verge, so no damage was done to his body.
After an assessment of his condition, and from his prior experience with a similar episode, he asked us not to call the ambulance. Luckily two drivers stopped and offered their assistance. One nice lady offered to take him back to Cessnock, and the offer was accepted. The rest of the riders soldiered onto the Khartoum Hotel at Kitchener for a lunch break. By the time our rider had reached Cessnock, he had fully recovered, and assured us that he was ok to drive home. Apparently, the problem was low blood pressure, due to the pills he was taking. One of our riders rode ahead to check he was ok, and not left on his own.
Aside from the fore mentioned matter, the ride was a great success and tested our stamina, and skill, the ride was 36km long, the average speeds varied from 16 to 19 km/hr, we climbed 440 metres (seemed more), the temperatures varied from 21 to 27 degrees, the wind speed was mostly from the NE at 10 to 25 km/hr. Just a note about the Cessnock region's drivers, they are much more courteous than us on the Central Coast, congratulations to the people of Cessnock.
James
Skylarkers at Lemon Tree. Ken, Chris, Tony and Ric
Five Skylarkers ventured out to Lemon Tree via Dooralong today. Ken, Tony, Rick and us two. Countryside sooooo lush and green after all the rain. No wild animals straying across our path today Danny O'Shea. We found this lovely driveway to take photos and as we don't stop much on Skylarkers, there's not many different shots!! Tony and Ken got a bit excited riding "a hill too far" for me n Rick so Chris chased them down and you can see the determination on Ken's face to get back up the hill again! Approximately 80 klms done with coffee at the railway cafe, Wyong station. Nice day out, plenty of sunshine and no too hot.
Irene
Coasters at Soldiers Beach
A fine sunny morning brought 21 riders up to Jenny Dixon Reserve (JDR) for a mystery ride, as always. Ralph led the ride, with assistance from Paul F. Warwick looked after the tail end, thanks everyone.
Pushing off at 0900 sharp, we rode down to Budgewoi, through all the broken glass, but didn't have a puncture all day. From the bike path to Buff Point we detoured on to Buff Point Avenue to Edgewater Park. This road parallels exactly the bike path, so it's no quicker. After a leisurely pause at Edgewater Park, we continued on to San Remo, under the highway bridge and on a big tour of Blue Heaven. Almost the full length of Roper Road to Colorado Drive and back to the bridge.
After another stop at Edgewater Park, we travelled the full length of the path to Budgewoi, then down Budgewoi Road to Lakes Beach Café for a delicious morning tea/lunch. Thanks everybody for coming. From my place I totted up 51km, while the bare ride was about 35km.
Danny
Coffee at Lakes Beach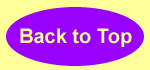 Alpacas gambolling on Ourimbah Creek Road
It poured rain for about 4 hours up till 8 o'clock this morning, then came over all nice, eh! Eight riders presented at the Wyong toilets, then we picked up Paul Murray at Tuggerah rail. Others in the grupetto were Paul Flacco, Nigel, Ric, Irene, Kee, Ken, Ralph and Danny, the leader (nominally). A slight southerly (Seabreeze® says 20 knots but I don't believe it) kept us fresh in the 20°C temperature.
After we got to the bottom of Tuggerah Straight, we found the path under the road fenced off, with a sign saying 'path closed', and another one saying 'use the traffic lights at Wyong Road, you dummies', so we did and it was very pleasant. Once we got over Kangy Angy and motored south for a while, we turned right at Palmdale Grove to reach Footts Road, past the crematorium. Turning right at the end of Footts Road, we entered a wonderland of nature and surprises. Firstly, there is no gravel section anymore as it has been sealed. This is what we saw on our journey (true dinks!): brush turkeys, possibly a satin bower bird, a king parrot, an eastern rosella, kookaburras, corellas, 2 kangaroos (crossed in front of us), alpacas (see photo), a blue-black waterfowl, sheep, cows, a bull and calves (like, cattle?), horses by the dozen, eastern whip birds (heard rather than saw), a fox (squashed on Enterprise Drive, I think it was a fox), currawongs and fairy wrens. No Indian mynahs, or noisy miners, or rainbow lorikeets.
Coming back, Ric had a flat, but used a gas canister to inflate it after replacing the tube. The program said lunch at Hidden Valley, but as there are no chairs, shops, toilets, coffee, anywhere to sit (wet grass), we quickly rode back down to Ourimbah and feasted in luxury. Funny café at the nursery but - no sandwiches, wraps, turkish or anything to eat under &20 except cakes. Unless they made them to order for you.
M/t finished, we snuck out the back way, after paying, and after a muddy grassy experience we were on Burns Road for a quick flash down to the railway bridge and Enterprise Drive. I led us down to Chittaway at 34kmph, with the tail wind, and on to Wyong Road. A quick detour around Reliance Drive and we were just about back. Paulie left us to catch the train back to Newc, and of course Ken left us at Ourimbah. Nigel and Ric both rode from home, for extra mileage. We maintained a quick speed, seeing as most of us were Skylarkers, and felt quite chuffed at our lovely cycle outing. Thanks for coming you guys, and Irene, and those who stayed away missed out.
Danny
The group. Irene took the photo but you've got lots of photos of her anyway.
With the rain clouds on the horizon, we expected a few less people than normal, as it turned out we had 18 trim and fit looking youngsters who turned up for our ride to Bateau Bay. This was a good turnup considering a few of our riders are in N.Z. enjoying the sights, and some steep hills. Barry S chose to ride with group 2 today, good to have you with us Barry.
John L was the ride manager, James the sweep, Frank B assisted with the sweep duties, Warwick and David acted as marshals. Thanks to all these people for helping.
The riders in sign on order were James, Warwick, Chris, David, Berny, Robyn, Lyn, Pam, Darryl C, Darryl M, Paul, John, Evi, Trevor, Jill, Bob W, and Frank B. Pam, Robyn, and Warwick rode from Long Jetty to Peel street, leaving their car at Pam's place, so we wondered where the flash RED Mazda was on our arrival at Peel street. They had some rain on the way to Peel street, it was an omen for events later in the day.
After John gave us his pre-ride report, we headed for Leonard Avenue, then Evans Road, some of the tail got caught at the lights, so we had a regather near Harry's Oval. From there we rode up the nice hill beside Darren Kennedy oval. We expected to meet up with Steph and Bob on WBD near the cemetery, but they were nowhere to be seen. We checked our mobile phones and found they had scratched themselves from the ride, must have known the rain was coming. John advised our next stop was the North Entrance bus stop. The faster riders including John, Barry, Chris, David, Pam, Robyn and Evi quickly pulled away from the Péloton, as the WBD hills were encountered. We did not stop at Magenta Shores as we were optimistic we could get to the Entrance without our normal stop. Thankfully magpie season is over, and our feathered friend at the North Entrance left us alone. The road from W.B.D. to the bus stop is now one of the best roads on the Coast, after being the worst. A couple of friendly lolly-pop ladies waved us through with big smiles, past the last bit of the road works. After our rest break we headed over the Entrance Bridge, luckily the wind direction was such that it did not affect our steering too much. The Entrance was having one of its quieter days, so we sailed around the foreshores up to the S.L.S.C. on top of the hill, where we had a regroup and chat over the hill just up from the S.L.S.C. All accounted for, we headed for Toowoon Bay for a regroup under the Pines, where some of newer riders were wondering how far to go to Bateau Bay. Just a few kilometres was the same answer a number of times. Apparently our riders were more concerned about the return ride up W.B.D. We advised, don't worry we will have a strong Southerly breeze at our back on the way home. From Toowoon Bay to Bateau Bay was a pleasant ride with the road being mostly flat with a downhill section to finish. On arrival at Bateau Bay half the group disappeared down the road to the coffee shop, the rest of us chatted away in the company of a female Brush Turkey, I think she was looking for some food. The conversation at our table covered many subjects, mainly we talked about what a great time in N.Z. our fellow riders are having, one photo showed them walking up the hill. We couldn't remember that happening on our local rides. We also shared our experiences in N.Z. from past holidays etc.
After lunch we headed for the close-by loos. Unfortunately School kids had taken over the area, and with a line-up of 12 kids or so, we decided to press onto the next convenience at Long Jetty. The ride back to Shelley Beach Road round-a-bout is flat most of the way, the last bit up the hill to the round-a-bout had a few of us gasping for air. Once over the top of the hill it was a fast-downhill ride to join up with the Long Jetty bike track. A few kays up the track, the promised loo was in view, so it was a race to see who got there first. Pam, Robyn, and Warwick left the ride at this point to pick up their big RED Mazda. Due to the overcast weather there was not as many people on the track, so we had a nice uninterrupted ride to Picnic Point at the Entrance. After topping up our water bottles for the ride to the new bike track, we headed off with a strong 45 km/hr wind at our backs, even the tail was going over 30km/hr, a bit of breeze certainly make a difference. As we left the Entrance light rain started to fall, nice at first but got a bit heavier later-on. With the wind at our back, in no time flat we were back at the new bike track. David left us at this point, and the rest of us headed up the track to the Vietnam Vets retirement village. Some of us got a rude shock at the end of the track, what used to be a ramp down to the road, has now been changed to a kerbing and guttering, a quick turn of the wheel avoided a nasty bump. From the bike track it was a quick ride back to Peel street with the rain getting heavier again. So, on arrival at Peel street we did not have time to chat, as we had to get things packed up and back into our dry cars. Very nice ride as always, even with the rain. [Group 1 had no rain at all down Wyong way]
Group 3 report, Ann L advised she is recovering well from her Op, but it will be after Christmas before she is back on the bike again, Frank U advised he has had his second operation and should be back on the bike in about 2 weeks. Good to see Tess has started riding again and is building up her strength. Best wishes to Ann, Tess, and Frank for a quick recovery. Virginia could not be with us today, as she had family commitments.
From Strava our ride was about 40kms in length, the ride speeds varied between 17.5 to 19km/hr, the wind speeds were Southerly most of the time, varying from 30-45 km/hr, we climbed 440 metres, the temperatures varied between 17 and 21°C and back to 17 at the end of the ride.
Don't forget the ride next week starts from the big wheel at Cessnock, located in Turner Park which is on the left side coming into Cessnock.
James
The Vietnam Veterans Gardens at Toukley Bridge
7 Skylarkers today took off to Yarramalong on what turned out to be a hot sticky day despite an average of only 26°C. I stole Rick's photo cos I was too worn out to take one myself!! However, on a happy note, Yarramalong cafe has lots of cake choices now - so you need to get along and have a sneak peek!
About 75-80 klms done apart from Ken who did 103! A tuff ride for me - having a holiday made me lose some fitness!! Suffice to say, a fun day had by all. — with Lola Bido and Tony Kelly.
Top day - sunny, slight breeze (10-12 knots North), warm (up to 30°C), élite group of cyclists... Seventeen of us made the effort, with Paul leading us down to Batto Bay, and Waz taking up tail-gunner pos.
Felt like a headwind going down Wilfred Barrett Drive (WBD), but turns out it was just us going too fast. Coming back it was a headwind, but not the strength stipulated by Seabreeze®, just enough to keep us cool. I didn't realise it was so hot (30°C when I got home) thanks to the wind chill factor.
Down WBD at a rate of knots to the bus-stop at North The Entrance where we had a little re-group. Hats off to Lyn, who has only been riding with us for a few weeks, but can cope with the pace and distance as good as some others. No flats or falls were experienced. Can't say the same about a lady on the bike path who looked like it was her first 100 meters on a bike, and who fell off, on the grass luckily.
After a good wander all over Batto Bay, we rode back to The Entrance for coffee at the DCE who had a table all set up for us. After yelling at everyone not to take the wrong drink, I myself accidentally stole Waz's coffee.
A good sprint back up WBD by Chris and me saw us first at the new bike path entrance, where we waited to wave goodbye to nearly everyone. Except for Graeme and Kerrie who caught us up just before there. Chris and I then rode together back to Toukley Bridge where we parted company. Thanks everyone for coming today - such a beaut day out cycling.
Danny
Pam, Tony, Paul, Ric, Waz, Kerrie and Irene at Tuggerah station
Slightly chilly morning, max 21°C for the day, but fine and sunny, with a southerly breeze from 15 to 20 knots. Warwick led the ride , and Kee looked after the back end. Thirteen participants in this group, most are Skylarkers, or should be, so Waz found himself near the back most of the time. We struggled in the stiff headwind down to Wyong, taking the detour along the whole of Jensen Road, for variety, where Kee got a message that he was named as the grandfather of a new baby somewhere, so off he went. Waz nominated me to take over as the sweep, for a change, as I have never done it before.
Riding the Tuggerah Straight bike path, we took a trip right around the Supa-Centa to come out on the western side of Wyong road, crossing to the left side at Ourimbah Creek, using the nice bridge there. Then sticking to Wyong Road, over Chittaway Road and along the funny little path to Pindarri Avenue, which took us down to Lakeside Drive, then to our lunch spot of Blue Bell Park.
After a yummy lunch of a curry pie, I joined the group to make our way back to Tuggerah, via Church Road and Lake Road. By this stage Nigel had continued along the lakeside towards The Entrance and back up WBD to home for a modest 55km. Ken peeled off at the bridge, to find his way back over Kangy Angy and home to Wyoming to clock up 90km. We rode back to Wyong along Gavenlock Road, again for variety and extra distance.
At the Wyong toilets Waz gave permission for everyone to go as fast as they liked all the way back. That left me, Pam and Waz in their wake as they soon pedalled out of sight, never to be seen again. I lost Pam and Waz too, so made the lonely odyssey back home by myself for a nice total of 60km. I did see the Group 2.0 stopped at Wyongah, mistaking them for our group, until I was sent on my way.
Thanks everyone for coming, and thanks Waz and Kee and me for performing the thankless but essential tasks of whatever it is we do. Well done you speedy Gonzales!
Danny
After the hot weather disappeared, winter returned for the day at the start of the ride, with temperatures around 16.9 °C. This meant wind cheater jackets were worn by all our riders. Today we had 23 riders, with quite a few riders returning after long layoffs from riding. Shirley B joined us after a long layoff, welcome back Shirley. Eveline C also joined the group 2 after being out of action for various reasons, welcome back Eveline. Big Bob finally returned after his knee operation, and the complications that occurred afterwards, welcome back Bob. George R who is the husband of Di R joined us for the first time. George has not long retired, and goes kayaking with our related kayakers, welcome to our group George. We contacted Frank U during the week and he advised us his operation was yesterday, we will give him a few days to recover and give him a call to see how he is going.
Twenty-three riders turned up for the ride which is a mix of long flat stretches and a couple of short steep hills, Marg L was the ride manager, Di was the sweep, at various times Steph, David, Ralph, Bones acted as Marshalls on the blind corners. Thanks to these riders. The riders in sign on order were, James, Chris, Eveline, Lyn, Ralph, Jill, Trevor, Darryl C, Paul F, Westley, David, Marg L, Di, George, Kevin, Shirley, Frank B, Bones, Berny, Joe, John L, Steph, Big Bob.
With all our riders present, Marg gave her pre-ride story, and we were off, headed for East Toukley. Joe snuck into the group as we passed his house, then with all riders safely across Main Street we headed for Craigie Park. As we were going over the bridge on the road section, a Highway Patrol car followed us, he might have thought about all the money the Government would earn if we were on the footpath. Safely across the bridge we headed for Craigie Park. Shortly after turning into Marks road, Shirley dropped her chain, luckily Frank was nearby to fix his wife's chain. All fixed, we powered onto Craigie Park, where we lost one rider for a short time. Before leaving, Marg advised that Tacoma was our next stop, so the big guns, led by Marg, really put the pedal to the metal - from Strava they averaged 25km/hr on some of the long sections. After a regroup at Tacoma, we headed for the loos at Wyong, where we knew Steph had a key. Some of us were more eager than others to reach Wyong. On arrival, we were greeted by Steph and Bob's smiling faces. Just as we arrived, we saw Kee heading back to Peel street. As he started with group 1, we could not work out why he was going the other way, we will ask him next week [I can tell you now, a new grandchild was born]. At this point Lyn and Eveline decided to leave the ride, and head back to Peel street as they were not yet in peak condition, Ralph went with the girls to ensure they got safely back to Peel street [good one Ralph!]. With the toilets all locked up, we headed for Woodbury Park, about a third of the riders detoured on the way for Coffee at the Old Dairy. Chris left us at the Old Dairy as he had a prior engagement. The 2 groups then reconvened at Woodbury Park, Bones and Joe got talking to a C.C.C. employee, who was working in the park, we thought Joe may have been auditioning for a job.
After lunch, and much discussion about which route we would take on the way back to Peel street, Marg decided we would return via Hillcrest Avenue, and Jensen road thereby bypassing the worst of Wolseley Avenue and Tuggerawong Road pot holes, good choice Marg. On leaving Woodbury Park we headed South, along Old Maitland road, then turned left into McPherson Road, which brought us out at Tuggerah Straight just up from the Wyong Bridge. As no stops were required at the Loos, we headed towards Hillcrest Avenue where we turned left, and rode up the gently sloping hill to Jensen Road. Once on Jensen Road it was all downhill to Tuggerawong Road. We then had a regather at Wyongah shops, where we were passed by group 1 going hell-for-leather, must have been close to the speed limit. About 5 minutes later Danny and Pam arrived. While we were waiting for Shirley's seat to be fixed, Pam decided to join our group, and let Danny go on his own, we assumed he was heading home, and not Peel street [keerect]. After Shirley's bike seat was fixed, we headed up the road a few hundred metres, where unfortunately Joe sustained a flat, but he waved us on. He got home ok as we spotted him sitting on his porch as we drove home from Peel Street. The last part of the ride was a bit tough on the tail, with the Roller-Coaster section of Tuggerawong Road providing a challenge for tired legs. We had another mechanical problem, David was carrying another rider's jacket in his saddle pack, when it dislodged, and got caught in his gears, luckily no damage occurred. The ride back to Peel street was uneventful, all riders were happy with their efforts on the day. Thanks to all those people who assisted in the ride. All the best to our riders going to N.Z.
From Strava our average speeds varied from 16 to 19km/hr, the distance was 42km, the winds were from the SW and South at various times during the ride at 30-45 kms/hr. The temperature was between 17 to 20°C. We climbed around 360 metres.
James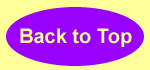 A beautiful morning for bike-riding at Jenny Dixon Reserve, Norah Head, on the NSW Central Coast, apart from the 18-20 knot SSW breeze, which helped considerably going up to Chain Valley Bay, but nearly stopped us in our wheeltracks heading back to JDR. Danny led the ride, and Pedro backed us up. Seventeen riders signed on, and we gained two forlorn Skylarkers at Budgewoi, as every other serious rider was away.
Paul told me the way to go, so I followed his instructions exactly, despite moans of protest about the funny route. Who are we to question divine judgment? So along to Budgewoi, where the Skylarkers caught up, then out to Lizzie Bay, before grinding up the hill (3 hills actually) to the highway. Then turn left on the h'way and down into the powerful wind to Tall Timbers Road (TTR). Right down to the western end of that straight road with the wind, then struggle back to Scaysbrook Avenue for a visit to our beloved Josh Porter Reserve for a pit-stop.
Back to TTR and up to the highway, where we just selected a lower gear and did the best we could till we got back to Doyalson, straight through the lights and down to San Remo for a tricky move through the Armco rail at the bus-stop, and a slow trip down the usually fast Emu Drive into the wind to the famous Budgewoi Lake. Still copping a lot of the wind, we forced our way along the path all the way to Budgie, stopping frequently to let the slower riders catch up. Sorry if I didn't give you guys time to catch your breath.
A short but hard ride south to our café de jour - Lakes Beach, where we enjoyed delicious coffee and a range of yummy food as guests of the Hodge family, viz Wayne, Gay, Brian and Emma. Thanks guys, well done on looking after us, including having all the seats set out for us by the time we arrived (thanks to Paul for his complicity in that).
We lost Kenny at TTR the first time round as he had to pedal against the wind all the way to Wyoming for a total of 96km, or so. Doug abandoned the ride at the river coming back, fair enough, and Diane hived off at Buff Point to go and have coffee with George. After m/t the péloton split asunder as everyone more-or-less headed straight home, with only a few making it back to JDR.
A very enjoyable ride with a magic team of riders, thanks very much for coming everyone. See you next time. On Sunday the CCTCC is having a ride from Wyong, then Gorokan Fish Co-op, to Summerland Point, with me leading, so come along and support the Toukley contingent.
Danny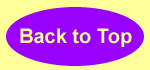 Group 1: Group 1 started at Peel St, with no cars in the carpark. Thirteen riders headed to Budgewoi where Rick peeled off for a Dr's appointment. Twelve continued to Elizabeth Bay and 7 riders went up through the SRA. Five followed the leader up to the highway to Kanangra Drive, Kenny departed here. So now we have 11. We continued on to Gwandalan via a loop for coffee and lunch at the Community Hall.
At 11.30 we were all back on our bikes via Mulloway Rd to Chain Valley Bay, through to the highway then down to Doyalson, to Emu Drive to the cycleway where the group split. Nigel was the only rider to complete the scheduled ride via The Corso to Peel St. Nice day, nice ride.
Doug
On arrival at Ourimbah RSL carpark, the place was buzzing with parents, using the carpark as a drop off point for their kids going to school, which is just across the road. Once we found our group, we were advised that the starting point was changed to Sohier Park, which is just up the road, a left turn at the round-a-bout, then a right turn after we crossed over the railway bridge. Warwick stayed behind till after 09:30 hrs to catch any latecomers to the car park. Once all that was sorted out, we had 16 eager riders, ready to enjoy the sights of this new ride, which was designed by John L.
From memory the riders were James, John, Warwick and Robyn, Jill and Trevor, Di, Dave, Westley, Marg L, Darryl C, Paul, Chris, Pam, Kevin, and Bob W. John L was the ride manager, and Warwick was the sweep in charge of the tail.
Our ride started with a temperature at a pleasant 25°C, and a light NW zephyr of 10 km/hr blowing on our backs. Our route was South along Shirlee street, and Coachwood Drive, Lisarow, which is, in reality, one continuous road. It was great to ride on roads much smoother than our roads up North, no pot holes, but lots of speed humps which did not worry us, probably there to slow down the students late for class at the University. Marg, Chris, Westley, Robyn, Di along with John set a nice pace out in front of the group. For us slower riders, the pace was good as the gap between the front riders, the Peloton, and the tail was never a great distance, this was also helped by regular regroups for drinkies.
At the end of Coachwood Drive we turned right into Cutrock Road which name-changed into Tuggerah Street before turning right into Macdonalds Road where we joined up with the bike track beside the Pacific Highway. A few hundred metres further along we crossed the highway at the lights, then carried our bikes over the railway bridge to Railway Crescent on the west side of the railway line. Special thanks to David and Westley who helped James and Jill to carry their bikes up and down the stairs.
After leaving Lisarow we headed for Niagara Park, the road was mostly downhill, so it was an easy ride to the shopping centre at Niagara Park, where we went off road to the great little bike path, where we were protected from the elements by the overhanging trees. We went back onto the road at Narara on Narara Valley road, we then continued along Manns Road for a short period then turned into Showground Road which led us to the back of Gosford where we turned right into Racecourse road. Don't know how John finds these bike tracks, but well-done John.
It came to our attention the number of cars parked on the road near Gosford hospital, don't know if the new 800 car parking station will solve the problem. From the top of Racecourse road it was mostly downhill to Singos Butchery, before long we were crossing the C.C. Highway, and riding on the bike track and then the bridge over the railway line, coasting down the other side of the bridge. Some of us had coffee and goodies from the small coffee shop near the bike path, the rest continued further down the track to get the best seats under the trees near the swimming pool. During lunch Kevin told the riders at our table about some racing motor bikes and racing car history, including the midget racing cars at the old Showground, which was great. About 50 school kids were having lunch nearby, the laughter and squeals from the kids made for a pleasant atmosphere. It brought back memories of similar excursions when we were kids.
After lunch we planned to return the same way we came, but by this time the temperature had risen to around 30°, fortunately the wind changed to our advantage, and a Southerly of 15km/hr was much appreciated. Some of the boys got caught at the lights on the C.C. Highway and were caught for a few cycles before the lights changed, not enough hip replacements to change the lights. They eventually caught up with the group after we had a regroup near the Gosford High School. We were wondering why it took so long for them to catch up with the group. By the time we arrived at Niagara Park shopping centre the temperature had risen to 32°C, Phew, it was hot while we were not moving. The boyz again helped Jill and James with their bikes at Lisarow Station. The ride back to Ourimbah was non eventfull, no flats or other mechanicals, some of the group decided to extend the ride with a loop of the University grounds. Thanks John for your efforts on organising this new ride, a very enjoyable ride with a mixture of interesting ambiences. [As shown on the Strava table, Diane must have ridden from home and back as she clocked up 105km for the day. Legend!]
In relation to group 3, as Danny mentioned earlier on the CCTCC site, John L'Es had an accident with a four-wheel drive, John was admitted to hospital, but is now discharged, he is hoping to join us riding in a few weeks. Darryl M had to get a nasty thing cut off his leg, he should be back riding next week, all the best to these guys and Frank U, who we will check on this week.
The ride was 32km long, we climbed 270 metres, including the stairs, we averaged between 16-17 km/hr, the temperature varied between 25-32°, the wind started off at NW at 10km/hr, then went to SW at 20km/hr before eventually turning into a Southerly of 15km/hr.
James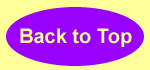 Bit of a wet one today, only 1 (one) riders turned up at Jenny Dixon Reserve for today's mystery ride. The mystery is - where is everyone? Conditions were cloudy, slight breeze (Seabreeze.com says 0 knots E from 9.00am till 12.00noon), temperature 22°C, oh, and some rain.
Danny led the ride today, and swept up after himself. Paul and Pedro arrived in their cars, and we went straight to Legends café without passing Go. Then I rode home, still in the rain. Thanks everyone for coming, well done Daniel! I think the Skylarkers stayed in bed.
Danny
A perfect day for riding bicycles outside - nice temperature, sunny/cloudy and a NE breeze rising from 15 knots to 20 by lunchtime. Seventeen riders signed on for Group 1 (22 for G2, so 39 riders in the TDCC today!), with Paul Flacco leading us astray. Doug and Pedro followed up, but fortunately there were no punctures or mishaps once we got going. Some delays happened at the start due to equipment failure (bag fell off).
All riders were experienced and strong, with most of the Skylarkers with usso we kept up a good pace down WBD, and for the whole day really. Only two girls dared to join us viz Kerrie and Viv, and they were at the front most of the time. We rode on the bike track around the lake till we got to the Tumbi bridge, where we detoured to Wyong Road near Mingara and around our tough little diversion via Hansen Road and Leetes Lane, with some good hills included. Once we got back on to Wyong Road we headed for Enterprise Drive, which included another hill just as steep as the Leetes Lane ones.
Evenntually we made Bluebell Park where we flocked to the many shops there for coffee and a very yummy curry pie. Nothing much unusual happened after that, just pedalling hard into the strong headwind over 20 knots. Paul took us from the Wyong Toilet to Pollock Avenue, then the length of Jensen Road to Wyongah. I peeled off for home after that, and Barry a bit later, then Doug, I imagine, at the Toukley bridge. A good hard ride, for me, very satisfying and enjoyable, a good follow-up to our adventures in Mudgee. Thanks for coming you guys!
Danny
On a very windy day, 22 of our riders turned up for the ride to the Tea Tree Lookout, in the Lake Munmorah SRA. Special mention to the riders who live out of town, and made the effort to join us for the ride. Mandy and Kee from Sydney, Robyn and Warwick from Umina, who left home at 07:30 hrs to miss the traffic, Frank B and Darryl C from Newcastle, Bob W from Terrigal, and Pam from Long Jetty. Some of our local riders wanting to do extra kilometres rode from home, they were Steph, Virginia, Ian, Jill and Trevor, Di, Westly, and Dave, a great effort from these riders. It was noted we had three sets of partners riding in the group today, congratulations to these riders. We also welcomed back Kevin McK to our group, Kevin has been on holidays and doing lots of sight-seeing around Australia, also Frank B returned after a few weeks off for family reasons. Lyn S, partner of Rick, joined group 2 ride today, to our knowledge, it was her first ride with group 2, welcome Lyn. The other riders not already mentioned were Marg L, Berny, and James who only rode a small section of the ride. We also welcomed back our riders who have been in Mudgee for the last week.
Steph was the ride manager and Di was the sweep. We set off from Peel street towards Budgewoi into a strong NE breeze of 30-35km/hr, some sections of the ride made us work hard, it was noted lots of glass on the road made for a lot of zig-zagging to ensure no flats were encountered. Lyn S joined us at Slade park Budgewoi. From Budgewoi we headed towards Elizabeth Bay battling hard against the NE wind, Steph giving the faster riders the go ahead to do their thing, which of course they did. We did not stop at Elizabeth Bay for our normal regroup, as everyone was feeling on top of the world. We continued to the highway at Lake Munmorah and had a regroup after we turned right into the Pacific Highway.
Steph gave us the instructions for the next part of the ride, which was to turn left at Chain Valley Bay road, then right at the dirt road that links to Kanangra Drive. Chain Valley Bay road and the dirt road proved a challenge to some of our riders, but soon we had a regroup at Kanangra Drive. From there we rode across the Pacific Highway to Tea Tree lookout in the SRA. Although the road in the SRA is good in patches, it still needed to be ridden with caution due to the pot holes and speed humps which seem to jump out of nowhere. We had lunch at the Tea Tree lookout reserve, where the said Tea Trees provided protection from the strong NE breeze.
After a well-earned lunch break, where most of the discussion was about the Mudgee trip and the upcoming ride in March, at Myrtleford in Victoria, the group headed up the nasty little climb to the top of the hill, from there it was all down-hill to Elizabeth Bay, with caution taken at the speed humps, with the 45km/hr wind at the riders' backs. It was a fast ride back to Budgewoi, where the locals left us for home, the rest of the riders headed for Peel street with the aid of the ever-increasing NE wind. Not too many riders ended up at Peel street, as most riders had either left at Budgie or gone straight home upon reaching Noraville.
Just a few words about our group 3 non-riders, Ann L has had her operation, and informed us she is feeling well, and that her recovery is coming ahead in leaps and bounds. Frank U has had his operation, but has told us he needs to go back for a second operation to tidy things up. Best wishes to Ann and Frank.
Just a reminder that next week's ride is an O.O.T. and starts at the Ourimbah R.S.L. car park.
From Strava the average speeds varied from 16 to 19km/hr, we climbed 230 metres, the temperature varied between 23-24 degrees, the wind speed varied from 35km/hr at the start of the ride, up to 40km/hr at the end of the ride, the wind direction was NE all day. Although the going was tough due to the wind, still an enjoyable day out for our riders.
James
Twelve Riders turned up at Jenny Dixon Reserve for our Friday Ride,with Doug and Di joining us from their week at Mudgee. The morning greeted us with blue skies and light winds and not a sign of rain. I was our ride manager and Doug was our sweep (thanks again Doug). We decided to head west for the Farm Gate Cafe, travelling our usual way . Unbeknown to me Ken had tagged on the back, but when we passed Chris and Irene going the other way, he did a u-turn and buddied up with them, we were happy for you Ken.
Riding on over the Toukley Bridge on to Marks Rd. and a regroup at Wahroonga Rd, where we all had a refreshing drink then on to Wadalba riding down to Minnesota Rd. Then onto Warnervale Rd, where we planned on going through the gate at Warnies onto the dirt road then onto the Farm Gate, but when we arrived we found the gate locked! Quick meeting and we could see the gate open in Warnies and we decided to ride on and keeping our fingers that the gate at the other end was open, which it was, everybody was happy about that [lucky!]. Then onto the Farm Gate, where everybody was happy to relax with coffee and cakes with plenty of stories from Di and Doug about their week at Mudgee.
After everybody was refreshed, we rode back along the highway, back on Minnesota Rd. Up to Sparks Rd. Through the Wetlands up to Lake Haven up to the gate, which we found was locked (thanks Danny) [sorry!]. We managed to climb over the fence and crossed the highway where we regrouped. Di left us there and Doug left us on the Corso, Barry left us Toukley Bridge, the rest of us pushed on back to Jenny Dixon Reserve. I think everybody enjoyed the ride with great company, riding 36km.
Paul F.
Sixteen riders made their way to Jenny Dixon Reserve (JDR) in Norah Head, for a Mystery Ride managed by young Col. Warwick was our sweep, and Peter B did a lot of the corners, thanks you guys.
Conditions were quite nice, with the temperature about 22°C, and with a cloudy sky and a slight W breeze, which at ten o'clock suddenly changed to a 20 knot southerly, with matching wind-chill. The route Col took us on had us guessing all the way to the Warnervale wetlands - by then we had worked it out - morning tea at the Charmy nursery café.
First of all we rode to Budgewoi, then along the north shore of Lake Budgewoi to the Charmy bridge, back to Lowana St/Panorama Avenue to Gorokan, then the wChole length of Dudley Street to the main road, right, then left down Brennon Street which took us to Barry's house, but no, we didn't stop there, up Marks Road over the roller coaster to Wahroongah Road and up to Louisiana Road, ducking through the path by the sports fields, where Col got a puncture. He had it fixed in short order, but took 10 minutes to pump his tyre up.
Once under way again, we threaded our way through Wadalba to Minnesota Road, and rode the full length of that one too, popping out at Sparks road. To continue the mystery aspect, Col then took us up Hiawatha Road to Hakone, thereby completely missing the actual wetlands. When we got to the nursery, and rode through the sand and rocks shop, a guy came running out to abuse us for randomly riding through a busy workplace, but after a short discussion where I mentioned that this was the way out for everyone, he calmed down and was nice. Even so, I think that in future we should go up that last little street and through the gate to the front of the nursery to reach the cafe. Nowadays it seems the gate is never locked, it just looks that way. This is apparently not true either.
After a very sociable m/t (see photo above), we headed off back to the distant JDR, into the cold and boisterous southerly, except for those of us who had already ridden that bit, like me and Virginia, and Doug, so we just went home. Thanks for coming everyone, a lovely ride of 40.0km (for me).
Danny
By the way, welcome back to Graeme and Merrilyn after their amazing trip to Africa, climbing the cape and walking everywhere, such an adventure!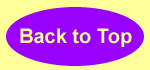 Some of our riders who live around the lakes area would have had second thoughts about riding this morning, as a heavy fog had descended over the Central Coast. Their worries soon disappeared as the sun quickly burnt off the excess moisture. By the time we arrived at Peel street the temperature was 17°C, but with the wind from the SSW at 20km/hr, the wind chill factor made it feel a lot cooler, wind cheater jackets were soon being worn.
A good turnout of 20 riders arrived at Peel street for the short ride before a General Meeting of the TDCC in the Uniting Church at Toukley. Steph was the ride manager, we believe it was the first time that Steph had fulfilled this role, best wishes were made all around to Steph. Di was the sweep, John, Doug, Westley, Chris, and others fulfilled the roles of marshals at various corners in the winding ride around Blue Haven. Thanks to all these riders. We had one rider not familiar to most of our riders, we welcomed Jenny B who rode as a guest, and performed very well. The riders in sign-on order were James, Ian, Chris, Berny, David, Westley, Di, Marg L, John L, Steph, Darryl 2, Mike, John L'Es, Virginia, Doug, Hans, Mandy, Kee and Jenny.
With all riders assembled and after Steph's pep talk, we headed for East Toukley with a regroup programmed for HMO. After all riders got through the traffic lights we headed for Gorokan where a pit stop was programmed. The wind at this stage had no effect on our riders. After a quick visit to the loos, we headed down The Corso, where Virginia's maggie was having a day off work. Unfortunately she advised that a Noisy Miner had taken a dislike to her earlier on the ride to Peel Street. It was realised that the CCC would not put up a sign warning riders about Noisy Miners, so Virginia will have to take her chances. Ian, Chris, David, Westley, Marg, Virginia, Steph, and a few other riders showed their class on the ride to San Remo and led the main Peloton into San Remo, where we had a regroup at the bottom of the Wallarah creek bridge. Steph showed she has fully recovered her health matters and was always at the front of the ride. She had doubted her ability to lead, but her misgivings were unfounded. After a short rest at San Remo we set off under the bridge dodging those nasty barriers, where Mandy nearly came to grief. Luckily, Kee was close by to look after his missus. The ride through the Blue Haven loop was nice, as we kept to the flatter sections of the roads, however on our return to San Remo, we found that Berny had not caught up with the group, as he had dropped into his house to drop off his wind cheater. By this stage we had disrobed, well, partly. We decided to keep going, so we aimed for Edgewater Park at Buff Point, with again our lead riders heating up their tyres.
On arrival at Edgewater Park and after a call to Berny, Westley located his mate, he was behind us but catching us at a rate of knots, sighs of relief when he arrived. Lots of Mums, Kids, Grannies, and Poppies at the park, which is one of the better parks in the area. Unfortunately it was brought to our attention that most kids who were riding their bikes in the area were not wearing any helmets, we just shook our heads. Steph advised our next stop was Slade Park at Budgewoi, so we headed up the great bike path that links the two parks. Slade Park not the best due to the Sewer pump aromas. Knowing that a great lunch was waiting for us at Toukley, our riders took off with revised enthusiasm towards Peel street and the Uniting church. Those who chose Peel street had to ride up that nasty little hill leading to the Church, the rest of us took the clever route back to the Church where we had left our cars. A special mention for John L'Es, who travelled from Umina by train to be with us, he did not take a short cut in his travels, he rode from Wyong, instead of the easy way via Warnervale.
On arrival at the Church we enjoyed our sumptuous lunch which also included Sausage Sangers, salad, some nice vegetarian filling, ice cream and fruit salad etc, thanks to all those who organised the lunch and set up of the church, including Jill and Trevor, Pam and Richard, Waz and Robyn. Warwick will send out the minutes of the meeting for your perusal.
Best wished to Anne Lonard who goes into hospital next week for an Op.
James
General meeting today, so just a short ride to Batto Bay for G1, with Col leading us astray, Pedro on the back. Kept bumping into Group 2.0i as we all made our way through Toukley. So, down to The Entrance North for a quick breather, then into T/E CBD and on to Toowoon Bay for another re-group. Just the six of us to start, but we picked up Azi and Rolf on the way. Rolf came out to a flat tyre in the morning, so he did well to catch us up.
No stopping for coffee as we were expected back at St Bartholomew's Church for lunch. Stopped at Batto Bay at the new sandstone lookout where we took some photos and discussed going up Crackneck Lookout (I think they were joking). Then we headed back down to Tuggerah Lake and followed the bike path all the way back to Toukley (with a bit of road-riding on WBD).
Total distance was about 41km. We lost a few on the way back, like Ken and Azi who went home, and Lyn who raced ahead to get her car. A very nice lunch was enjoyed by the members, including fruit salad and ice cream, thanks Viv.
Don't tell Rolf I said this, but he rode with Di on Sunday, completing the 110km loop to Cedar Brush Creek. He doesn't read these reports. Anyway, well done everybody, for today and Sunday. Cheers
Danny
Of course Ken, down here, regularly does over 100km, riding to and from his place at Wyoming. And that's my little mate Viv with him at Batto Bay.
With group 1 having an out-of-town ride, we expected a few more people than usual, however 20 riders arrived for the challenge, a few group 2 riders rode with group 1, we also had a few from group 1, not a bad attendance thanks to a few new starters in the last 2 weeks.
The weather was perfect on arrival at Peel St, and a good ride looked promising. Shortly after arrival at Peel street, a Highway Patrol car pulled into the carpark, we were thinking - What have we done? Apparently some criminal activity had been going on earlier, a council ranger informed the boy in blue what happened, the officer then proceeded to carry out some type of investigation. Later some of our riders spoke to the officer, he informed us they are carrying out a blitz on bike riders not doing the right thing, such as not wearing helmets, and not obeying general road rules, so take heed.
He also checked out all our cars via his auto scanning number plate detector, thankfully no problems for our riders. Trevor turned up in civvies as he had to perform at a concert at the new Wyong Arts centre. Jill went on the ride like a real trooper, probably the first time they have not ridden together. [She often kayaks without him]
Chris B was the ride manager, Westley was the sweep, Carol, Steph, Di, John, and Mike performed the marshalling duties, thanks to all these riders. The riders on sign-on order were James, Jill, Robyn and Warwick, Chris, Di, Robert W, Paul F, Darryl C, Westley, Darryl M, Bones, Mandy and Kee, Mike, John L, Carol, Berny, Peter H, and Steph.
After getting our riding instructions from Chris, we headed off towards East Toukley via Aldi, having a short regroup at H.M. Oval. With all riders present we headed for Craigie Park for our next planned regroup. The wind at this stage was just starting to increase but it was still a pleasant ride. The hills before Craigie Park sorted out the better riders from the tail, but after a minute or so we were all together. Bones was a bit late restarting but showed a turn of speed to catch the main group. Chris led the main group to Tacoma setting a blistering pace. After a short break, we headed for the Wyong Loos. Mandy flew past us at a hundred miles an hour, John reckoned she turned on the after-burners.
On arrival at the loos we were met by Steph who had ridden from her home, and had a key - a lot of relieved faces, as it was another half hour ride to the Farm Gate. Her call of "last chance at the Loo" reminded some of us of the call at pub closing time, "last drinks please". After restarting our ride, heading west, we cradled the edge of the Wyong River which was very relaxing. The next part of the ride was not so pleasant, as Hope street and its adjacent hills loomed. Some riders took short cuts gleened from our most experienced riders to avoid the worst of the hills. One of those riders was Mike, thanks Mike. We then traversed the back streets of Watanobbi, where the ride is very pleasant due to the variation from mild uphill to fast downhill sections. We were soon at the Farm Gate, by this time the weather had warmed up and the winds were getting nasty, so the cold water provided at the Farm Gate was most welcome.
After lunch, our plan was to ride to Warnies via the track, however the track was closed so we sauntered up the Highway and followed it to the Dam Hotel and into Minnesota Road, where we did a U turn, and crossed the highway. We then progressed past the fire station, and then onto Wahroonga Rd. Once over the hills it was all downhill to the lake and then onto Marks Rd. Most riders bypassed the Gorokan Co-Op. The tail regrouped and headed over the bridge. It was hard work with the wind trying to take control of the steering. Before too long we were all back at Peel street. Following our after-ride chats, we headed for home and left the car park to the wind surfers who by this stage had arrived in numbers. It was good to see Darryl M riding so soon after his hip Op, also thanks to Darryl M for encouraging Darryl C and Paul W to ride with us. Best wished to Frank who is in the sick bay.
From Strava the tail averaged around 16km/hr and the gun riders around 19km/hr, we climbed around 300 metres. The temperature varied from 20 to 23°C, the wind was NE, 30km/hr at the start climbing to 45km/hr at the end of the ride.
James
Eighteen riders came to Wyong for today's ride up past Yarramalong to Cedar Brush Creek, about ten kilometres past Y'long. Many of our number rode from home, so lots of high distances were recorded. Moonie beat everybody again, with 107km, and Ken made 101km. There may be other better results, but I'm just going on what Strava shows above at 4.00pm. Some may still be riding home.
Conditions were very nice - sunny, 24°C, with a NE breeze which had us tricked into thinking it was NW on the way out. Anyway it looked like we had a headwind in both directions. At the end of the official ride several riders were faced with heading straight into it all the way home. Not a word of complaint - you are such amazing old people, you guys!
I was leading today, and Barry took the tailgunner position, but I never saw him again. John D did the tail on the way back, thanks (95km ridden). A good brisk ride with nobody getting lost, no punctures nor any accident. I only wanted to go 5km past Y'long, to make a 50km trip, but accidentally went 7.5km past, so we thought, hey, let's go to the gravel and make a day of it. Nigel, Kerry, Azi and some other freaks had gone on ahead, and we didn't see them till m/t, as they must have gone further up the gravel road just so we couldn't catch them.
After coffee at the almost-completed new servo and café at Y'long (no petrol yet), we just rode straight back to Wyong without stopping (most of us) into the wind, still keeping up a good steady pace. It was a very satisfying ride, as I felt stronger the further I rode. Thanks everybody for coming along. We did see Irene and Chris at Y'long, with the S.H.I.T. club, with Irene doing 134km. She must be a super athlete now.
Danny
PS I notice that on the Strava, Annie D and I did almost the same km, and exactly the same vertical, so you would think our phones did the same trip, but I forgot to turn mine on till we were 13km up the road, but made up the distance by leaving Strava on till I had driven home. But still the same vertical! 721m (Ken did 1319m!).
Hi! Today we had twenty Coasters line up for our ride, and about 5 Skylarkers, who left from Jenny Dixon as well, heading for Redhead Beach, up the Fernleigh Track. Conditions were warm, and getting warmer, and a NW breeze of about 10 knots, sunny and beautiful.
We rode at a sedate 22kmh over the Toukley Bridge, and down through Wyongah, on our way to Tacoma, where we stopped for a while.Continuing along the 'river road' we eventually arrived at the famous Wyong toilets, where I opened up the toilets for our use. Pushing on, we rode to Pollock Avenue and up to the highway, where we turned left and rolled down to the traffic lights for a safe crossing of the Pacific Highway.
We had to spread out a bit, owing to our excessive numbers, and enjoyed a lovely m/t, most of which Margaret G spent trying to furl the blind to get more fresh air. After we felt fully refreshed we again mounted our grids and headed back up the highway towards Wadalba where Minnesota Road is, in case you didn't know. The full length of Minnie road then right at Sparky to the Warnervale Wetlands, where we zigzagged through the parklands to Arizona road, Charmhaven. I sent everybody ahead while I waited for Waz, up the little road where the gate is, but I was the only one to use the gate, which looked locked to everybody else, and by the time I got up to Moala Pde and the hwy, everybody had gone, so I just went home, as was my plan. I assume no incidents occurred, so a very pleasant ride with nice people. Cheers
Danny
Skylarkers had 8 today starting from JD's, planning to ride to Redhead beach. Lovely to catch up with Coasters at the start before the serious business. Ken, John, Nige, Rick, Dave, Tony, Chris and myself. Ken had a puncture fairly early on the Pacific Highway - managed to find some shade while we waited then onto Belmont with no problems. Lovely shade up Fernleigh Track then a short trip out to Redhead. The view was wonderful but no decent cafe here as the normal one got burnt in a freezer fire! So we made do with only hot drinks on offer - no food or cool milkshakes. Tony got accosted by a little boy confusing Tony's hairy legs for his Grandad's!!
Refills of water at Blacksmiths then the hard hot trip home. Dave managed to get a puncture about 10 mins short of his house. Soon all fixed and Ken stayed with us all the way plus riding home, despite rumblings of maybe catching the train -he ended up with 154 klms as against 80 ish for the rest of us. A good ride despite the warm return. Irene's photos are on FB TDCC club page here.
Irene
Sixteen riders logged on for this morning's ride in beautiful conditions viz sunny, light breeze (5-10 knots S), cool (max 20°C at noon). John D managed the ride, and Rolf held up the back, thanks you two.
We had only gone 1km when we bumped into Group 2.0, thereby re-forming into one whole club again for a few minutes. There were 20 of them so that made 36 - well done TDCC! That also didn't last long as Lyn continued down Evans road to go home for an appointment. Anyway, thanks for the advice about the Gym, Lyn. G1 then continued westerly with the bulk of the club riding on the road over the Toukley bridge, and safely crossing into the Fish Co-op. A few of us took the path over the bridge, then down by the Vietnam Vets Garden, before popping out from under the bridge, without taking any risks at all. It's a pleasant little ride by the water too.
After a wee break we continued on our well-worn track to the Charmy Bridge, where we looped under the bridge before weaving our way through beautiful downtown Blue Heaven to Aldi's on the Motorway Link for a re-group. I didn't want to hold everybody up so I took off as soon as JD gave the word, managing to ride almost to the M1 before being passed by Tony, then Nigel and Ric. I held the péloton off until nearly to Sparks Road, so we were all soon assembled up near Hue Hue Road.
I took off early again, but without the element of surprise most of them caught me fairly soon. I must say how impressed I am at how fit and strong all our members are, all of them passing me on the big hill further along towards Wyee. Well done you guys!
After a regroup at the Wyee tennis club we continued east along Wyee Road to Doyalson where we had another re-group. At this stage, Paul, Nige and Ric left to organise the tea and coffee for our lunch, which we ate at the Edgewater Park, in Buff Point. Thanks for the drinks chaps, and thanks again for the sandwich, John
I left the group at that stage and went straight home via Charmy, reaching 55km for the day. Others in this group did between 50km and, in Ken's case, 107km for the day. Thanks for coming, Toukley cyclists, a lovely ride and great company. Cheers
Danny
At the rise of dawn today it appeared to be the perfect day for a ride, a total of 20 riders agreed and fronted the start line at Peel Street. John L was the ride manager, and James the sweep. Biddy joined us as guest rider for the day, welcome Biddy. It was great to see some stalwarts from group 1 joining the ride today, including Anne D, Warwick B, and Peter H. Mike S has decided he will do most of his rides with Group 2 from now on. The riders in no particular order were, James, John, Warwick, Pam, David, Mike, Peter H, Bones, Biddy, Ian, Di, Chris, Joe, Marg, Anne D, Frank U, Frank B, Barry, Jill and Trevor and Virginia.
We set off for Noraville via Aldi and Main Road East Toukley, we passed Joe's house and Bones noticed Joe's bike out the front of his house, as Joe was nowhere to be seen, we carried on. It was full speed to Budgewoi where 3 more riders joined the group, mainly Jill and Trevor, plus Frank U. After the pit stop, we challenged the nice hills to Elizabeth Bay, where we had a short regroup. The next part of the ride to the Pacific Highway was a bit harder with the fleet-footed riders really setting an impressive pace, the tail struggled a bit but soon the Peloton was sighted waiting on the side of the Pacific Highway after turning right at the lights.
John did another head count and found that Frank B was missing, after a few phone calls we found Frank B, who advised us to keep going and he would meet us at Gwandalan as he had received a phone call he had to answer. Without warning Joe then appeared in the distance and was welcomed into the group. It was decided that the main Peloton should go ahead as this conversation was going on. John gave the riders in the peloton the OK to go hell for leather, and that the people in the tail group would meet up with them at the round-a-bout leading to Gwandalan.
The ride up the hill to the lights was challenging, Kanangra drive proved to be one of the best surfaces we ride on, even the tail group sailed along around 30km/hr. After a regather at the round-a-about, we headed downhill to Gwandalan and stopped for lunch at the beaut park on the waterfront. Unfortunately, the takeaway food shop has closed, luckily, we all had some food for emergency situations like this. During lunch, we were thinking that Bones looked a lot younger and somewhat different, he then told us he had a hair makeover, and got cheers from the group when he showed us his new look, must have looked 10 years younger.
After a peaceful rest, we headed off back to the round-a-bout, where we finally met up with Frank B, smiles all around. We then set off towards the Pacific Highway setting a clipping pace due to the good surface on the road. Anne D, Mike and Peter H decided to return to Toukley via the State Recreation Area or whatever the new name is. The rest of us headed downhill for a change and arrived quickly at Lake Munmorah, where Jill and Trevor headed for Budgewoi. The rest of us headed for the bus stop at San Remo, where John L left the ride as he lives about 100 metres away. Warwick took over as ride Manager and guided us down the hill at San Remo to the bike track. Some Budgewoi folks left us at this stage while the rest of us headed for The Corso, but Virginia's magpie was nowhere in sight, thankfully. On arrival at Gorokan, Warwick led us over the bridge and up Main Street to Peel Street where we had a fully deserved rest. Lots of Yobbos in cars with Red P plates on today, we commented that we excused them because their brains are not fully developed till they are 25. Again, a great ride in pleasant conditions.
From Strava the average speed varied from 17.5 to 19.5km/hr, the wind speeds were from the SE varying from 15-20km/hr. The temperature varied between 18 to 26°C. We climbed around 400 metres.
James
Skylarkers - Skylarkers attracted 7 again today with a view to shoot down to Avoca for a change. Nice sunny but windy day and we collected a stranger along WBD who hung with us till Foresters. We also by-passed Warwick and Pete on WBD and waved to the other Coasters when they were re-grouping at North Entrance. A few hills to negotiate on this ride so Rick was looking for Avoca train station take him home! We had to send out a search aeroplane to look for him but we found him doing a yoga stretch instead!! 80 klms approximately done by all except Ken, who did 98 klms.
Irene
Coasters Ride Report 15 September 2017
Fifteen riders turned up at Jenny Dixon Reserve to brave the elements!
We had quite a bit of discussion regarding which way to go - too windy to the west, and if we went north we would have to ride back into the south-westerly wind, so the only way to go was south.
We put up with a bit of wind on the way to North Entrance, but overall it wasn't too bad. Our usual regroup at North Entrance saw the Skylarkers ride past us on the way to Avoca Beach.
After a refreshing stop, we rode over The Entrance Bridge and worked our way around the waterfront, enjoying the beauty of the ocean, on to Bay Road and then another regroup at Toowoon Bay.
At this stage I think everybody was enjoying the ride. It was time to make a phone call to John at The Entrance and book for 15 riders for coffee and cake. Pushing on Bay Road, we made a right turn down Swadling st, across The Entrance Road and worked our way to the bike track and on to The Entrance.
On the way we had a toilet break at Long Jetty, where we admired all the old photos on the dunny wall going back to the 1920s. One that stood out was of Pam Young when she was ten years old. [Actually it is of Pam at the age of 3 and taken in 1948] Great photos!
When we got to The Entrance, our table was ready for us - well done John. Coffee and cakes were enjoyable and relaxing. When we left it was a very steady ride back on WBD with a nice tail wind. Linda said goodbye at the new bike track, while the rest of us pushed on to the JD Reserve. Total distance of 30km, not a long way but an enjoyable ride and no punctures. Big thanks for Waz. for looking after the tail.
Paul F
[For anybody wondering, I was on the beach near Cabbage Tree Bay, not far from JDR, with family, scattering Marie's and Monte's ashes in the ocean. First anniversary as well. Danny]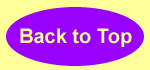 Group 1 - Brisbane Water Loop: Well, today's weather promised high winds plus a top of 33°C in Gosford so I wasn't expecting too many would venture out but we have some "tuff" members in our club because at least 20 plus people turned up. I haven't seen the list so this is just my guesstulation! Doug was scheduled to be ride manager today and gave an informed briefing with Warwick taking on the sweep role. However, Doug's bike had different ideas and gave up the ghost at Gosford pool. He was still within walking distance of his car so he said he'd see us at Davistown. I offered to lead from hereon in as it's probably the only route I know inside-out being a local n all. By the way, Nige had cycled all the way from home to do this ride. Anyway, off we went (temperature already in the 20's) round Adcock Park, stopping just past the Marine Rescue Centre, then Koolewong toilets (no magpies here this year so far). It was windy but not too bad eventually reaching Woy Woy toilets for a re-group and water fill. Along the pathway to Lions Park, where Robyn and Pam left us for a better deal! Lovely riding alongside the water here and plenty of walkers about enjoying the summer-like weather. Around Blackwall Mountain and straight across the Rip Bridge on the road which wasn't as windy as what I expected. A quick re-group before heading up the little path avoiding the big hill at Daley's Point - there's a big hole in that path as Viv had warned us about earlier. Popping out at Empire Bay Road then onto the next little bush path which a few of us took for the scenery whilst some continued on the main road and met us at Mackillop Oval.
All on bike paths now around the water's edge to Davistown where, true to his word, Doug met us with picnic blankets to sit on for our lunch - good on yer Doug. This ride has lots of twists and turns plus hills but Warwick managed to keep us all tucked in at the back - he did a sterling job and lost no-one - thanks Warwick. After a nice relaxing lunch stop by the water in the shade, I left the crew here to cycle back home whilst the rest went onwards back to Gosford - hopefully without incidents. By this time it was 35°C so it was a top effort by everyone to complete this windy hot ride today. Most would have done 48klms. Nige's ride is not up yet as I write but I bet he's done at least 110klms. Ken did 96klms by doing the Loop twice!! Well done to everyone who came. Irene

Group 2.0 ride to Berkeley Vale
A summer surprise for everyone today - mid-summer in early Spring! It was quite warm at Peel Street even at 8.30am, and the breeze was a strong 15-25 knots NW, so the source of the hot temperatures. The temperature was about 32°C. Shirley and Frank joined us after being away on other duties up the bush.
I didn't enjoy the conditions at all, but when they started talking about the Wyong toilets, I knew I had to perservere. By the time we got there though, I was just sick of it, and went home from the toilets. Amazingly everybody else was keen to continue, even Shirley whom I rated as unlikely to finish. So, well done all you guys and girls. The wind wasn't all tailwind going back, as we had hoped, so it was still a struggle for me. So I don't know what happened on the ride after I left, so we'll presume the best. Actually, people started to break down soon after, with some going on to The Entrance for a lift, while Mike headed home up WBD, well done Mike. Drinks and stops became high priority. I heard all this second hand from James, who gave up at the start, so talk to someone who actually did the ride.
Danny
Another good roll up of 20 Riders At Jenny Dixon Park for the Coasters Ride. I decided to put on a mystery ride, Danny wasn't feeling to well, so he decided to get the Coffee organised at the Lakes Beach later in the morning. My partner in Crime (Col) decided to have a week in Perth, half his luck!
First port of call was the Budgewoi Toilets, just for Peter Bones, pushing on we rode onto the bike track heading towards Charmhaven. On the way I took a diversion onto Buff Point Avenue to get some relief out of the rotten westerly winds. Edgewater Park was our next regroup and toilet stop. After a quick stop we pushed into the westerly towards Charmhaven Bridge. Half way there, I got a phone call from Danny to let me know the Lakes Cafe was closed, so a quick decision with the rest of riders and we decided to go to the Coffee Shop at Budgewoi and thanks to Danny who was going to organise it. When we regrouped at the bridge, we had a few riders who weren't feeling too well, Westley and Virginia decided to call it a day and Doug wasn't travelling too well with his hip. So I decided to shorten the ride up, the conditions weren't great.
We did a big lap of Bluehaven and worked our way back to the bike track and then back to Budgewoi for Coffee and cakes at the Anchor Cafe. It was not a very enjoyable ride, due to winds, unfortunately we have no control over the weather! We all enjoyed the Coffee and Cakes which was very relaxing.
I left the ride at Budgewoi and passed on the reins to Barry Smith who took the rest back to Jenny Dixon Reserve, thanks to Doug for tailing the ride. Total km. approx. 32
Thanks everybody that rode,
Cheers Paul F.
Again, Skylarkers had 7 today - we just swapped Lance for John - fair swap! Thought we'd show John the scarecrows so up Yarramalong again. Slow start as Ken got a puncture before he left co-op carpark. Very windy so we all hid behind Dave!! I rode "gunshot" Danny O'Shea! What's happening between Big Bird's legs? (looks like he laid a blue egg!)
Irene
From the Strava table, looks like everyone rode between 75 and 103km, into that westerly breeze. Well done you guys!
Well what a day for a ride, 30 Km westerly winds to start off, fourteen brave riders turned up to take the challenge. We started off on our usual route, past Aldi through the lights and making our way towards Toukley Bridge, before we got to the bridge, a woman in a van decided to open her door so we had to swerve to miss that. 150 mts up the road a truck driver decided to open his door and jump out on the roadway and we had to swerve to miss him, not off to a good start and we haven't got to the bridge yet.
Before we got to Marks Rd we had a quick regroup, all safe so far. Pushing on to Tuggerawong where we had our usual regroup. All fresh again we punched into the Westerly to Wyong Toilets (Thanks Danny for a lend of the Key). Down the Tuggerah Straight, then on the new pathway around past Bunnings and around the back streets to Wyong Rd, where we said goodbye to Ken to ride back to Wyoming.
Pushing on riding on the bike path parallel to Wyong Rd we came across this white van blocking the whole bike path and he was jammed in a tight situation and he wasn't going anywhere. Nige and Ric offered a few suggestions, but he didn't want to know us, so we walked our bikes around him and quickly got out of the way, we were all scratching our heads wondering how he got there in the first place!
Further down the road at one of intersections I got attacked three times by a magpie, then crossing the road at Mingara I caught the edge of gutter and ended up on the deck. Having a bloody good day! Pushing on I told Lynn Taylor take over the reins and she took us all the way to Shelly Beach where we had lunch and lovely coffee (thanks Lynn), very relaxing. After lunch we said goodbye to Viv, Azi, Lynn, Kerrie and Pam who had left earlier, they had all ridden up to Peel St earlier. It was a very enjoyable ride back on WBD, regrouping at new bike track and working our way back to Peel St. traveling 56Km, thanks Doug for tailing and to all the riders for a great day, no accidents or punctures.
Paul F.
Quite a big turn-up for the club today, despite the strong wind - Seventeen in G2 and 14 in G1. John L managed the ride for G2, and Diane looked after the other end, and Dave and I rode gunshot (thanks Irene!).
It was pretty cold to start with and only got to about 21°C. The Westley wind (where is that guy?) was a steady 25 knots, but wasn't always apparent, so we were lucky. Down to Budgewoi then along the rutile road, also known as LBD or Elizabeth Bay Drive. It was a struggle getting up the last part into the wind, but we all managed it. Even harder was Chain Valley Bay Road, more exposed than LBD. At Mulloway Road the thought that we had done half the ride wasn't a relief, as we knew it was against the air pressure. We reached Josh Porter Reserve to have lunch, but several riders decided that Jamaica Blue at Munmorah shopping centre was a nicer venue, so we lost them for an hour or so. Meeting up at the highway, we were all back together again to continue our slow southerly progress.
At Doyalson Jill and Trevor went straight home, then at Wallarah Creek John also left us to it, but put Moonie in charge. At Lowanna Avenue, after the bridge, the group headed towards Toukley, except for Virginia, Christian, John L'Es and me, as we had already done that bit. At Bunnings Virginia rode straight home, while Chris continued along the highway to Wadalba. I advised John, who was heading to Wyong rail to catch the train home to Talleygaroopna, not to go with Chris, as I reckon the Pacific Highway is no place for a bike, especially if you're 80 years old, so I took John across the highway to the nursery, but we didn't go in, but along the dirt to the big fence, where we found the gate unlocked and open! Hooray!
Continuing through the Warnervale Wetlands we eventually reached Warnervale Road, where I pointed John in the right direction and sent him off. He already knew where Johns Rd and Pollock Avenue were, so he should be OK. I then continued back up Warnervale Road, crossing the highway at the purpose-built pedestrian-crossing-refuge thing and home, for a total of 45km. Despite the negatives of wind and cold, it turned out to be a very pleasant ride, with nice people. Thanks for coming, and thanks to John, Diane and Moonie for helping. Cheers
Danny
Lance joined us to make 7 Skylarkers today on a scarecrow hunt to Yarramalong. Cold to start with but the sun came out along with the scarecrows! Chris managed to shock himself and a poor horse, whilst leaning on on an electric fence for a photo shoot! Lots of cows and horses about plus a lovely lady on a fine horse who offered to take a photo of us all (Rick has that one). Yummy orange cake at the cafe. All in all, a great day out with animals and countryside. Photos are here.
Irene
Coasters Ride Report for Friday 1st August 2017. [I only put this line in to show that Waz doesn't know what month it is.]
On very cold, but sunny morning, we gathered at Jenny Dixon reserve to ponder over where to ride. We started on time under the watchful eye of Pam Young, with 18 riders. I volunteered to sweep. We headed off down Wilfred Barrett Drive with the ultimate destination of Sutton Reserve toilets, (of course), at Bateau Bay. The wind was coming from the south, very cold, and reasonably strong. Stopping at North Entrance, having eluded the dreaded magpie by going along Hutton Road, we quickly re-grouped and crossed The Entrance Bridge. We then took the coastal route to Toowoon Bay and then on to Sutton Reserve. A long delay before returning to The Entrance Mall via Shelley Beach Road and the Long Jetty bike path. Coffee at "the usual" before returning up W.B.D., with the wind thank goodness. We then split up at the start of the new bike path in the sandhills and went our separate ways, most back to Jenny Dixon. The ride ended in fine and reasonably warm weather.
Warwick
O.O.T. Morpeth
On a cold, and sunny morning, 10 hardy souls prepared to cycle off towards Morpeth through the rural countryside. Before setting off Marshall took a group photo for Facebook. We parked the cars at Tarro and ventured north to Woodberry before altering course towards Nelsons Plains. Over the Hunter River, on a narrow bridge shoulder, where we nearly lost Barry Smith to a delivery van, and onto Seaham Road.
We were heading north-west into a strong wind for a short time before turning into Hinton Road. This road was not very busy, but very picturesque. We climbed into Hinton on the only hill on this ride, (about a 3 out of 5) and stopped by the channel. Then we set off over the bridge for a short 3 Klms. to Morpeth. Lunch was at the usual park. Some brought healthy food with them and some went off to the shop. Carol was talked into eating on the large swing and Rolf joined her, back to back, while photos were taken.
Having eaten and checked the shops out, we set off, with the wind at our backs, toward Duckenfield. Riding on to Millers Forest, Woodberry and on to Tarro. We had done 45 Klms and finished at 1.00PM.
The weather was kind with sun all day, and some wind, which didn't really cause any problems. A lot of pedalling because of the flat terrain.
Warwick
With Group 1 riders doing an out-of-town ride today at Tarro, 6 riders from group 1 joined 12 riders from group 2 for the challenging ride to Wyee and Bushells Ridge road. James could not ride today, so John Lonard took over as the ride manager, Doug did the duties of the sweep. Thanks to John for passing on the information regarding the ride. Conditions for the ride were near perfect, and a great relief after the nasty winds of the last few weeks, the temperature was 14°C with a slight WSW breeze of 9km/hr. We also welcomed back Bob W after a few weeks away, Col, Paul, Linda and Lyn also gave us the pleasure of their company.
The riders took the normal route to the Co-Op, where Steph joined the ride. John advised the faster riders to go for it, and that the rest of the group would meet up with them at San Remo. The ride then headed for the Blue Haven loop, with that nasty little climb to Aldi. Originally the ride was to cross the Link road from the Pacific Highway, John deemed this too dangerous with so many riders, the safety barrier on the Link road only accommodates a few riders safely. So, the ride was changed so that the riders turned left at the Link Road from Aldi, travel a few hundred metres to the turn off to Thompson Vale Road on the right hand side of the road, where they merged into the right turn lane, when it was safe to do so, they then returned to Doyalson and turned left into Wyee Road, where Darcy W joined the ride.
Again, the faster riders took off and headed to Gosford Road at Wyee, the Peloton and tail duly followed. Some riders then had some trepidation about the condition of the dirt section of Bushells Ridge road. No worries, with all riders negotiating the pot holes and loose soil without a hitch. John advised that the CCC was in the process of upgrading the road to tar. He advised the riders to walk around this section as a safety precaution. The next regroup was at the end of Bushells Ridge road before it joins the Hue Hue Road hill, famous for its steep descent to the flats of Warnervale. After setting some speed records, it was full speed ahead to Warnies for lunch. Darcy left us at this point as he had a prior appointment.
After lunch John advised the group that they would ride back to Peel Street via a different route. Originally it was planned to go up the Highway to the Wyong hospital and turn right into Craigie Avenue. The revised route took the riders across the Pacific Highway at the lights near the Dam Hotel and then back to Gorokan, via Wahroonga Rd. Steph and the other riders who lived west of the Lake left for home at this point, the others continued onto Peel St. John advised that the riders all enjoyed themselves and that the conditions for riding were very enjoyable.
The average speed was around 18km/hr, the temperature varied between 14 to 18°C, the winds varied from 14 to 20 km/hr and varied from the WSW then to Southerlies. The riders climbed about 450 metres, the total distance was 48kms.
We forgot to mention a rather nasty maggie has taken up residence at the corner of Enterprise Drive and Wyong Road. Last week it attacked Mike, Steph and Virginia who seems to attract our feathered friends, so just keep a lookout if you intend to ride in this area.
Last week we mentioned the status of our riders in the sick bay, so here is an update. We spoke to Darryl and he has started to ride again, taking it step by step, he started at 1km then worked his way up to 15kms. Darryl estimated another 6 weeks before he joins our rides again. Chris is still a few weeks away and has started walking. Frank U is due for his operation this week, he should be back in about 2 weeks. All the best to all these riders. This week we will find out how Richard and Kevin are progressing.
James
A cool but nice day attracted 11 riders to this morning's short ride to the west. Westley was our ride manager and Doug looked after the tail. A strong southerly breeze, so off we went on the usual rigmarole around Toukley and over the Toukley Bridge.
Didn't stop at the Fish Co-op but kept barreling along towards Marks Road and Jensen Road. We had planned to go to the Wyong toilets, but lost interest in that, in our mission to reach the coffee. Turn right at Pollock Avenue, and right at Johns Road, already heading back towards Toukley. But at Orchid Way we turned left and headed towards Minnesota Road, which we stayed on for its whole length.
At Sparks Road we headed down to the Warnervale Wetlands and threaded our way through that lovely countryside to Hakone Road and then a short sprint to the nursery for our morning tea. James couldn't ride due to medical issues, but he came for m/t. I had to leave to go home at that stage, so I can only guess that everyone found their way back home or to Peel Street safely. As I arrived home it started raining quite heavily, so I hope everyone was still at the café under shelter.
It's a mistake leaving it for two days to write the report, as I have forgotten most of it by then, so if there are any obvious errors, please let me know and I will fix them. Cheers
Danny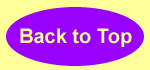 Lovely riding conditions today, with a 7 knot NW giving way to an easterly later. Eleven riders lined up to join this group, but Ken decided almost immediately to just ride home instead for a measly 70km. Col led the ride, and Rolf looked after us from behind.
We had only got to the Gorokan Fish Co-op when Group 2 rode past on Wallarah Road while we were at the co-op. Margaret G found them irresistible and joined that group, leaving us behind. She did ring me to advise what I already guessed. I'd say you made a good decision there Margie - it was a tough ride with mostly Skylarkers in G1 - I struggled to keep up all day, and I rode 80.8km. That left us with 9 riders, viz Col, Rick, Nigel, Lyn, Irene, Rolf, Danny, Warren and Tony.
From Gorokan we headed up The Corso, Malvina Pde and Panorama Avenue to the highway, then over Wallarah Creek, using the bridge and separate pathway. Then up to Aldi's and onto the Motorway Link and down to the M1. On to Sparks Road and Hue Hue Road heading south. At Holloway Drive we turned left, as usual, and rode to the end of that Drive to Burlington Avenue. Except I entered Burlo at the top end, and saved myself a nasty hill on Holloway Drive.
Back on Hue Hue, we turned right at Alison Road and headed for Yarramalong, for about one km, then left into Old Maitland Road, up to McPherson Road, then into the Mardi housing estate to pop out at Gavenlock at the end of Woodbury Park Crescent. Up Anzac Road, then over the bridge and taking the back roads, Lake Ave and Church Road. Halfway along this road Lyn got a flat, but with plenty of blokey guys there she didn't have to do anything. I found a nasty little bit of pointy rock embedded in her tyre, so that made it easy. Between me and Rick, we had it fixed in a few minutes and were on our way. We had lunch at BlueBell Park at Berkeley Vale. Lyn had her car there, having driven up to Peel Street in the morning, so she went home.
We continued around the lake, with Col easing back the speed, as I struggled to keep up. At The Entrance, Irene disappeared, don't know where to. I made my usual shortcut up the path next to the bridge, don't know why nobody else uses it. Yes I do, I ran up the wall trying to negotiate that little hairpin halfway up. Anyway I was way out in front, and took the magpie attacks for my trouble, before the peloton passed me near the caravan park, but I stuck to the back like a limpet, into the headwind, feeling like I had a tailwind. Thanks for the lift, guys! Good old Rick led us all the way up WBD - what a trooper!
I peeled off at the new bike track down to Evans Road, as i was the only one who lives in the west. I had to do a couple of laps of the block to reach 80km, but that's permissible I think. I still rode it all! Anyway I feel terrific, haven't had a snooze, and finished the kayakers photos before doing this report. Thanks to Col and Rolf, and the rest of G1.0i.
Danny
The lack of wind, rain, and the warm temperatures today encouraged 21 of our riders, to get out of their warm beds, and join their friends for a gentle ride to Ourimbah, via Kangy Angy, and return via Enterprise Drv and Wyong Rd.
Chris B was to manage the ride, but he had his plans changed as the Doctor brought his appointment forward to this week, John L graciously agreed to be the ride manager for the day, James was the sweep as Di had other commitments. The dedication of our riders is outstanding, John L'E travelled from Woy Woy by train to ride with us, Marshall also travelled by train from Newcastle, Kee and Mandy drove up from Sydney. We also had a new rider to Group 2, Darcy W used to ride with group many years ago, and he has decided to make a return to riding, welcome back Darcy. The riders in sign-on order were Jill and Trevor, David F, Berny, Mike, James, Mandy and Kee, Westley the man of Steele, Ian, Pam, Darcy W, Marg L, John L'E, Bones, John L, Virginia, Joe, Marg G, Steph, and Marshall.
John gave us a pre-ride briefing, and then we all set off for the start point in Leonard Avenue, arriving at the top of the hill with some of us huffing and puffing. As usual, Joe joined us as we passed his house on the way to East Toukley. We had a short regroup at HMO, then it was full speed ahead to Craigie Park, which was to be our first regroup. As we turned off the highway and headed for the ride around the lake, a blue flash was sighted in the corner of the sweep's eyes, it was Marg G who had decided to leave the group 1 ride, and join our group, a phone call assured that the group 1 ride manager was up-to-date with the Marg's change in plans. After a brief stop, we headed for Craigie Park, some of our riders found the short climb a bit harder than usual, the rest of the riders glided over the hill like gazelles. John then advised the riders with twitchy legs to let their hair down and go flat out to Tacoma. The rest of us would catch up at Tacoma where we had planned a regroup.
After a lengthy stop, we headed for the Wyong loos, Ian, Marg L, Marg G led the pack into Wyong, luckily one of our members had a key. At this point Kee, Mandy, Jill, Trevor, and Darcy mentioned they would bypass the Kangy Angy and Ourimbah section of the ride, and re-join the ride at the junction of Wyong Rd and Enterprise Drive. We all then headed for Tuggerah, where the main group headed for Kangy Angy, the little climb seeming a bit friendlier than usual [tail wind]. We had a regroup at the top of the hill, then it was downhill to the flats leading into Ourimbah. Large amounts of glass were on the road, unfortunately Berny picked up some of this in his rear tyre. With help from David F, Mike, and Westley we were soon on the move again. Left into Burns road, then under the railway line, left on Enterprise Drive and we were on our way to Wyong road for our rendezvous with the prior-mentioned riders. Steph and the sweep expected a tail wind, but our sense of direction was a bit out, a nice NE breeze slowed our progress a bit.
After our regroup, we then headed over the new bridge on the great cycle track, then onto the Tuggerah bike path. We were riding about 20km/hr when a young bloke on a human-powered scooter passed the tail, then caught up with the lead riders, it was a bit humbling. With our tails between our legs, we headed for the Wyong River picnic area where we had a well-deserved rest. Lots of stories were told, advice was given and some taken, Bob turned up with some goodies for Steph. After our fill of food and drinks it was onto the road again. Pam left us at this stage, as she had ridden to Peel Street, John L'E also left at this stage to catch the train home to Woy Woy. John again told the faster riders to go for it, and that we would meet them at Tuggerawong, Steph and Marshall left us somewhere between Tuggerawong and Wyongah, Virginia a bit further along, Burney left at the fish Co-Op, where we had a regroup. We then headed over the bridge and made our way to Peel Street, with locals like Mike and Joe leaving us at Toukley. On arrival at Peel street and after some chatting we were on our way home, a great ride in nice conditions.
From Strava, the ride speeds varied between 18 to 19km/hr. the winds were from the North at 10km/hr, increasing to 20km/hr from the NE at the end of the ride around 14:00hrs. The temperature varied between 16 and 21°C. We climbed around 360 metres.
It was noted that we had a few people in the sick bay today, all the best to Frank U, Chris B, and Richard who Pam tells us is out and about doing short walks, the only problem is that it takes him hours to do as so many people in his area know Richard and like having a chat with him. We don't know the condition of Darryl but we will endeavour to ring him this week, we have not seen Kevin for a while so we assume he is still not up to riding, Doug was limping and did not ride with any group today, due to soft tissue injury, Bob is still limping but is getting better week by week. All the best to these people, and get well soon.
James
Friday 18/08/2017 TDCC Coasters/Skylarkers ride Blacksmiths Beach to Broadmeadow loop.
The winds from Wednesday followed us to Blacksmiths Beach, so we expected less riders than normal to appear for the ride. We were pleasantly surprised when 18 riders turned up for the jaunt to Broadmeadows, twelve Coasters and six Skylarkers. I assume this is a rare occasion, as I have not seen a joint ride in my memory. Danny will correct me if I am wrong [not that I remember].
On arrival at the launch site, the wind was already blowing its head off, with wind speeds of 42km/hr, and gusts up to 60km/hr. The temperature was 16°C, but the wind chill factor caused it to feel like 6°, data from Nobbys Head BOM weather station. The ride was put back to 09:15hrs to ensure all the riders got to the start line in time. Most of the Skylarkers started from Rick's place in Budgewoi, Irene dropped Chris off at Noraville so he had a bit further to ride, Nigel rode from home to Rick's place and Ken outdid everyone by riding from Wyoming. It was noted from Strava that Mike S also did the Fernleigh track today, but somehow, we missed crossing paths. Mike posted pictures of Newcastle, and of his favourite bike on Strava. The Skylarkers arrived in unison with plenty of time to spare before the start of the ride, good going guys.
Paul was the ride manager and Doug was the sweep, Danny performed marshalling duties when required. The riders in no particular order, were Paul, Col, Danny, Doug, Bones, James, Irene, Viv, Westley, David, Bernie, David A, Darryl, Nigel, Ken L, Tony and Rick. Hopefully we have not missed anyone. Paul gave us a pre-ride briefing before we set of towards Broadmeadow, and the Fernleigh Track. Paul advised us that we would be riding east and loop around to the highway as it was a bit dangerous at the departure point. Once on the highway, we progressed quickly to Belmont before turning left at the Gunyah Hotel where we encountered the full strength of the South Westerly wind, we then looped around the next right turn to bring us out at the traffic lights on the Highway, much safer this way. A few turns of the pedals and we were at the start point of the Fernleigh Track.
Paul advised the tail to carry on ahead so we could get a head start on the Peloton. Slowly but surely the Peloton overtook the tail and powered up to Whitebridge. Lots of Mums and Bubs in strollers, some gutsy riders, and some people out for a leisurely stroll. The ride to Whitebridge is not steep but it goes on for 10kms, testing out the less experienced riders. Once on top of the hill at Whitebridge it was all downhill to Adamstown, through the old railway tunnel, the Boyz amongst us could not help making funny noises as we traversed the tunnel, just a boy thing.
After arriving at Adamstown, we did a turn left, then right and few other turns and arrived at Maccas in Broadmeadow in no time short. Maccas provided a nice bike rack, which was greatly appreciated. The soft sofa type seats gave our saddle-sore bottoms a chance to recover before the trip home. Most riders had a great Maccas coffee or hot chocolate, friendly and efficient service as it should be in our modern times. After discussing and trying to solve the problems of the World, Paul called time, however he asked us to wait a few minutes as David A had gone for a ride to get a few more kilometres [he rode 108km today]. When David arrived back we set off back to the Fernleigh Track, battling the ever increasing winds, thankfully the Fernleigh track provided a bit more protection from the elements. We encountered an unusual event going up the Fernleigh Track, towards the tunnel, a bloke on a skate board was being towed along by 2 dogs, at a frightening speed, we pulled off the track as we were in danger of being collected by the leads attached to the dogs, as the rider had lost control of the dogs - some people!
The climb to Whitebridge was a bit steeper than from the other direction, but thankfully a lot shorter. Once we arrived at Whitebridge, the ride to Belmont was mostly downhill except for a few flat sections and small climbs. As the tail was going fast, we assumed the lead groups were really flying. Darryl left us at Belmont as he had started there. Nigel decided to get a head start on the other Skylarkers on their ride back to the Coast. The rest of us left in a group and rode down the Highway, all the while being buffeted by the strong cross winds, it was a battle to keep the front wheel straight. We returned to Blacksmiths the same way we came. The drive west by the channel to the car park was hard going as the winds were cyclonic. After a quick chat we all headed for home in the comfort of our cars. Irene took Chris home to save him the ride back. Nigel's ploy to start early did not pay off, as we saw the other Skylarkers had caught up with him in the 100km/hr zone.
The Coasters rode 46 kilometres, with the Skylarkers all travelling different distances. From Strava the Skylarkers averaged around 24km/hr, the Coasters around 20km/hrs and the tail around 18km/hr. We climbed around 500 metres, the wind speed at the end of the ride was 57km/hr with gusts of 85km/hr ['Near Gale' on the Beaufort Scale]. The temperature varied between 16 to 17°C.
Thanks to Paul and Col for organising the day, also many thanks to Doug for keeping tabs on the tail. All in all, a good effort by all our riders in the conditions, especially the impressive Skylarkers.
James.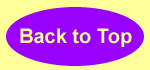 It was a very windy day today from the West but we still had 11 tribesmen and women front up for Group 1 and with no dedicated leader, Lyn was asked as the ride led to her "home" area. What a good choice too as she knew all the little paths to take and issues like "workmen there, narrow busy road here, glass on that section" etc. etc. Anyway, we had Ken, Azzi, Linda, Lyn, Viv, Nige, Paul F, Col, Rolf, Rick and myself.
Paul offered to be sweep and after a very meticulous briefing, off we trouped. Up to Aldi then cemetery and WBD, heading left around the back streets at North Entrance to avoid the magpie - it worked. Crossing The Entrance bridge was quite off-balancing with the strong winds but we all took it carefully and survived to reach the lake edge cycle path at Long Jetty. Ken suffered a puncture but said he was heading for home anyway. After crossing the Tumbi Creek, we branched left to eventually reach Tumbi Creek Rd then finally Palm Valley Road - I personally would have got lost around this section so thanks Lyn! Leetes Lane, Tumbi Road where we stopped to drop Lyn off at home.
By now we'd battled lots of wind and hills and therefore made an executive decision to forget the scheduled Toowoon Bay lunch stop but to carry onto the DCE cafe at The Entrance for lunch. Everyone agreed and in the absence of a ride leader, Nige's blue bike naturally took the front and we all followed!! Left down the lovely quiet and smooth Bellevue Road. Right at the traffic lights to take us round the back of Shelley Beach, Toowoon Bay which was sheer heaven as the wind was behind us for the first time and finally to the cafe. The staff there are wonderful, helping us to put tables together, half in the sun other half in the shade, to suit all our requests!
After our sojourn, Viv headed home and as we left the precinct under the bridge, a magpie came out from nowhere to attack Paul, more than once - he didn't bother with the rest of us!! We were watching all the water rushing under the bridge and white caps everywhere. Crossing the bridge to head North was no mean feat with the wind being quite horrendous at that point. However, we all made it then I got in my car to drive home and hope everyone made up WBD ok.
What a day! A nice route, not done very often - 52 klms and and average of 21°C. Many thanks to Lyn and Paul. Well done to everyone for facing that wind and getting out on their bikes anyway.
Irene
On the most likely windiest day of the year, 17 hardy riders turned up to challenge the conditions. Luckily the temperature was mild, so the wind chill factor was not so noticeable. A couple of keen windsurfers in the car park indicated we were in for a windy day.
Steph advised she would join us at Gorokan, Mike advised he would not do the whole ride, and Frank U advised he would not be riding for a few weeks. Warwick was the ride manager, Di the sweep and Danny took over the marshalling duties and John as always was looking for the well-being of all the riders. Much thanks to these riders. The riders in sign-on order were James, Bones, Jill and Trevor, Diane, Westley, Chris, Danny, John L'E, Virginia, Pam, Warwick, David, Berny, Mike, John L, and Steph.
After getting our ride instructions from Warwick, we regrouped at Leonard Street, then headed for Gorokan via Aldi, HMO, Main Street and then over the Wallarah bridge. After meeting Steph, and having the obligatory pit stop, we then headed for The Corso and the expected encounter with Virginia's Magpie. Fortunately he was having a day off, or it might have been too windy to do his dive manoeuvres. Di panicked when she saw a Police car with its lights flashing, thinking we were going to be booked for some previous infringement. Luckily a young lady in a car had broken some road rule and was a bit red-faced.
Warwick was setting a cracking pace considering the conditions, and after flying over the mild hills on the way to San Remo, we were soon over the Charmy Bridge and had a regroup. Warwick advised that we would not go via the Link road as we can no longer turn right at Aldi, so we progressed to the Power Station outlet. Mike left the ride at the outlet to pursue other activities. We then rode up the hill to Scenic Drive passing Camp Breakaway. Some of us cheated and left early while the others were having a pit stop. That climb is not steep but goes on for a kilometre or so. Made us feel good to get to the top of the hill before the Peloton. We then headed for Doyalson via Scenic Drive, a bit narrow in parts, however we arrived at the traffic lights without incident, and regrouped to turn right at the lights as one big intimidating group.
After a regroup we powered our way to Lake Munmorah with Warwick looking like a Le Tour rider. We then turned left at Chain Valley Bay Rd, then had a torturous ride uphill to Mulloway Rd, where we turned left and had nice downhill run to Teralgin Drv where we joined up to the bike track to CVB south. Instead of going to CVBS we took a left hook and rode up Carters Road and across the Pacific Highway. No dramas with the lights not changing, as a motorist set off the lights for us. The rest of the ride to Elisabeth Bay was downhill so we were refreshed by the time we got to the park where most of us had coffee. The wind in the park was not too bad to begin with, however after 20 minutes or so, it blew like a tornado. Discussions at lunch time varied, but our resident Kiwi, Diane, took it in her stride, and had a laugh when we suggested one way to prove if Barnaby was a Kiwi, was to get him to pronounce "Fish and chips". This joke must have upset the Kiwi wind-Gods who then increased the windspeed to double its previous level. Time to leave, we all agreed. We headed off down Elisabeth Bay Drv to Budgie, where Di and John headed home West. The rest of us headed for Peel street, feeling like champions after riding against the wind for most of the ride.
From Strava the speeds varied between 17 to 18km/hr, we travelled 40kms, the temperature varied between 23 to 21°C, being colder at the end of the ride, the winds varied between 40-50 km/hr with gusts up to 60km/hr, we climbed about 400 metres. Although a tough ride, we felt like we had overcome a challenge, so very satisfying.
Don't forget, this Friday's ride for the Coasters starts at Blacksmiths at the boatramp carpark.
James
1. Coasters - Chain Valley Bay North
Friday 11th of August 2017, TDCC Coasters CVB anticlockwise Loop.
On arrival at JD reserve, it looked like some of the riders had gone to Blacksmiths, as many people were not present, it turned out we were a bit earlier than usual. Our Newcastle ride from Blacksmiths Beach is next week. The weather Gods gave us a great Spring like day for our ride, I don't have the numbers with me but it was about 20 riders. Danny was given the job as the ride manager and Doug looked after the tail.
Col and Paul advised us that the route was a bit different to our usual ride to CVB, it was to be anticlockwise with a few secret detours. After our pre-ride briefing, we set off down the lovely Park street under the overhanging trees, always a pleasure to ride this street, we then headed for Elisabeth Drive, to get our thrills on the steep downhill ride to the Central Coast Highway (CCH), some speed limits were broken in the process. It took heaps of time to cross the CCH, due to the amount of traffic now using our roads, it used to be a sleepy old place years ago.
Danny decided to test our mettle, and put his body to full use, now he has finished his treatment. We continued along the CCH to Budgewoi, where we turned right into Ourringo St, and then onto Mimosa and Elisabeth Bay Drv, where we climbed the medium level hill to the top of Elisabeth Bay Drv, then it was downhill to Elisabeth Bay, where we had a regroup past the roundabout. Unfortunately, one of our riders had a close encounter with a wayward driver, who overtook them on the roundabout, it was captured on Go-Pro. After gathering ourselves, we continued up the climb to the lights at the Pacific Highway, where we turned right, and had a regroup. As Doug and James were not riding at their best, they took a short cut, and planned to meet up with the gun riders at the top of Mulloway Rd. The rest of the riders climbed up the Pacific Highway and turned left at the lights into Kanangra Drv. They then burned the tar to the link road that joins up with Mulloway Rd, where Doug and James were waiting.
We set a good pace downhill to Josh Porter reserve, where a pit stop was called. Danny again got out his whip, and set out for Kingfisher Shores, along the newly completed bike track, before looping back to Tall Timbers road. We then turned left at the Pacific Highway and ventured to Elisabeth Bay Drv. We turned left at Carters Road, so we could cross the Pacific Highway, unfortunately Doug and James were not heavy enough to set off the green lights [hard to believe!], so they ended up cycling over the Bridge. The Peloton was waiting for us and advised that the Green light came on as we were half way across the foot bridge. After we regrouped, we set off for Elizabeth Bay at high speed, our destination for coffee was The Lakes beach café. Our riders must have been hanging out for some caffeine, as they were out of sight in no time. James had a mechanical, with his chain coming off, after a quick fix it was full speed ahead to the Lakes Beach. Paul had rung through to the Café, and had them reserve our table. After lots of chats and coffee, we all went our separate ways, with the climb to JD reserve giving us a final challenge. Thanks to all our riders who rode today, a most enjoyable ride in Spring like conditions [27°C]. Photos are here.
James


2. Skylarkers - Wyong and Terrigal
Skylarkers had 7 today namely Nige, John, Ken, Chris, Rick, Tony and myself. Off to Terrigal via Wyong we decided but got 2 punctures along the way. Nige at Marks Rd Gorokan and Tony near Mingara - you can see Rick and I did a good job supervising whilst John and Tony did the work! We got a new recruit at Terrigal, in pink leggings (see pic). Nige set a cracking pace back up WB Drive and exhausted us all but he was just getting warmed up!! Approximately 75 klms done in lovely warm conditions for an August day. A good time had by all. Photos are here.
Irene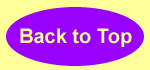 Group 1 - Jilliby
Another beautiful sunny morning, and not even all that cold. JD was our ride manager, with Warren Barguil looking after the tail end. Seventeen riders signed on for a new ride of >60km, with plenty of hills and isolation.
Basically, Marks Road, Wahroongah, Minnesota, Warnervale and Sparks Road to get us to Hue Hue Road (HHR) where we had our first breather. Turning left at HHR we rode carefully down to Holloway Drive and turned left again. So far so good. Follow Holloway down to Burlington and turn more left. Unfortunately, even though I studied this ride with the UBD last night, I turned right into Burlington and finished up back at the top of Holloway and HHR. Wazz and I were out of sight of the main péloton and didn't see which way they went. When they got to our next road, Dicksons, they hid around the corner so we couldn't see them. Eventually we got it all sorted out and continued up Dicksons Road for miles till we got to Durrens Road.
A lovely spin through the countryside till we hit Jilliby Road. With the wind more behind us now, and on the way home, we flew along Jilliby tillwe found ourselves back at HHR. What a relief! Never been so glad to see a cemetery! Another danger-laden ride back along HHR to Alison then into the refuge of The Old Milk Factory for lunch and coffee.

It's a very nice café there, so we sat in the sun chatting. Eventually I took my leave to ride at my pace back home. I only saw Kerry and Nigel on the way.
A challenging ride (for me anyway) but very enjoyable and well-run. No punctures, falls or chain problems, Well done everyone.
Danny

Group 2 report from James
Wednesday 9th of August 2017, TDCC-Grp 2.0 Gorokan-BluHvnLoop-Budgie-NorahHead Loop.
After all the windy days we have had recently, today promised to be a bit calmer. The better weather encouraged 15 keen riders to front the start line, for a relatively easy ride to the Blue Haven loop via Gorokan, and return by Budgewoi and Norah head. We welcomed back Westley after a few weeks in the sick bay, John L'Es who became a member last week and rode with group 1, John lives at Umina and catches the train to ride with us, welcome to the club John. It is noted that John also rides with CCTCC, but can't commit to Sunday rides on a regular basis, so he has decided to ride with us to keep up his fitness for his other love, Bushwalking. Pam rode from The Entrance, but did not participate in the ride, as she had to take Richard to the Doctor, so rode back to The Entrance. David Fuller also joined us today, it was his second ride after a long break, welcome to David also. Warwick was the ride manager, Di the sweep, John L did his usual thing and helped all riders at the front and tail, Carol acted as a corner marshal. Thanks to all these riders.
The riders in sign on order were, Warwick, John L, Westley, Marg L, Diane, John L'Es, James, Trevor and Jill, Carol, David, Ian, Virginia, and Steph. The day started with Ian's much talked about new bike being given the once over by our riders. All agreed it was a very nice bike and a great bargain, the green tyres created some comments, Ian reckons he rides about 3km/hr faster on his new bike.
Warwick gave us a pre-ride briefing before we set off for Leonard street. With all riders assembled we headed for East Toukley and had a short regroup at Harry Moore Oval (HMO), from there Warwick set a pace that was just right for the riders on the day. On arrival at the Fish Co-op park, some riders decided it was too far to the next pit stop, so we made a dash for the conveniences. Steph and Virginia joined the ride at this point. After we regrouped, we headed for Pacific Highway via the Corso. The wind did not seem to affect our riders, with good speeds obtained all the way to Blue Haven. Some young lady in a van caused some angst, when she decided to break into our line of riders to turn left, naughty-naughty. Once onto the Pacific highway we set a good pace to Blue Haven, careful not to be booked by the Radar. We had a regroup near the bridge underpass. Warwick warned us about the broken glass under the bridge so this section was traversed on foot. Once back on the tarmac we rode the Blue Haven loop which is a relatively easy ride, most of the riders were glad that we did not have to ride up the hill to Aldi, thanks Warwick and John. After returning to Wallarah bridge, we headed for Budgewoi via the great bike track. James had a problem with his bike, so headed off home to Buff Point, to get another bike, he then rejoined the ride at Slade [McKenzie] Park where the other riders were having a pit stop. After a short chat, we set off for Norah Head's Ark Café, for some well-deserved lunch. We mostly had coffee from the Ark, some pie aficionados had to try the offerings, and we were told they are excellent. At our table, the conversations included the upcoming club week away at Mudgee, see our web site for details, also the subject of E-bikes as distinct from petrol-powered bikes was raised. Some riders suggested we consider including them, as a way to get new riders into the fold. One rider suggested it would be a good way to get her newly-retired husband into our riding culture.
With our bellies suitably filled, we reluctantly decided to finish our break and head for Peel street. Warwick tried to scare us with some talk about big hills, luckily, he was joking. The Budgie group left us at this point, the rest of us headed for Evans road, Carol took over the rôle of the sweep. The riders from the West left us at HMO, John L'Es headed to Wyong for his train trip back to Umina, via Woy Woy railway station it was guessed. The rest of us headed for Peel street with no further incidents to report. It was noted that twice in two weeks, Virginia was attacked on The Corso by a very nasty magpie, must be something about her helmet, no one else was attacked. In our recent reports about the sick bay, we neglected to mention that Richard was not riding as he had broken his wrist in a fall while riding with Pam, best wishes Richard and get well soon, also Westley has been absent due a nasty flu-like virus,but he is now recovered. Darryl is recovering well, and hopefully he will be back riding in a couple of months.
The average speeds of the ride were between 16 to 18km/hr, the winds varied from SW to SSW during the ride and varied between 10-20km/hr, we climbed 240 metres, the temperature was 14°C at the start of the ride and climbed to 19° at the finish of the ride. Thanks to all the riders who participated today, a great ride.
James
A lovely cool winter morning, fine and sunny, with a 20 knot (like, that's knots!) NW breeze, with 23 riders signing up for the mission. Col led the ride and Doug brought up the rear.
Pushing into that fierce wind, we rode west to the Gorokan fish co-op and into The Corso. Then to the Charmy Bridge, as it's known, and beautiful downtown Blue Heaven. Col led us on a magical mystery tour, even he didn't know where we were, till Annie had a flat, then we all spread out over several kilometres, leaving a rider on each corner, till we finally wound our way back along the thread and met Annie and her retinue coming the other way. We may have been spread out, but nobody got lost, so the system is working.
Then up to Roper Road and along easterly to the last turn before the highway, then wove our way back to the aforementioned bridge. Somebody rang the Lakes Beach Café to warn them of our imminent arrival, but unfortunately the call got lost and they weren't even expecting us. At Buff Point we rode up Narambi Avenue to Scenic Road, and across into Walu Av, and Ulana Avenue, down by the lake to the Budgewoi Bridge, and on to Lakes.
Not a long ride, 32km, but longer for those of us riding from home (46km for me), and tougher in the strong wind, but very pleasant anyway. After m/t we all rode back to our points of origin, including Col. Graeme and Merrilyn parked their car at Gorokan fish co-op, so they rode back to there with Virginia and me (see photo above), before we made the final effort up to Lake Haven.
Great fun, thanks to the officials and to everyone who participated. Check the venue for the ride on 18 August above, up Swansea way.
Danny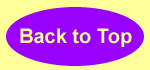 Quite cool this morning plus a SW breeze of 10 knots made us feel cold, but at the same time we had a lovely sunny day, so who's complaining? Sixteen riders signed on at the park, plus Rolf intercepted us at Budgewoi. The ride was led by Col, and swept up by Doug. Thanks you guys!
For a bit of variation Col took us around the Budgewoi Lake bike path to Highview Avenue, then up past Camp Breakaway to Scenic Road. (You getting all this John?) Once on the Pacific Hwy we rode north to Tall Timbers Road to Chain Valley Bay South (CVBS) where we stopped at our favorite spot in this village - the Josh Porter Reserve, for a pit-stop.
On the way north again we headed back up the bike path and Mulloway Road, CVBNorth, to CVB Road, and crossed over into the Dirt Link Road which took us (well, we had to pedal all the way) up to Kanangra Drive. As SLP was our designated lunch spot we turned left and rode the smooth bitumen up to the roundabout and down to the shops. Trouble is Doug is the only one who knows his way around here, and he was at the back, so we did a scenic tour first. There is a grocers shop at the end of the shops, and if you go right in up to the back you find a wonderful deli which has hot food and stuff, so no need to starve. I had a Potato Bake - delicious! After a very relaxed and entertaining lunch break we set off again back to Kanangra Drive, going all the way to the end at the Pacific Highway. On the way Barry picked up a plasterboard screw in his back tyre, which let all the air out. See photo.
That quickly fixed we continued on to Blue wren Drive and down the SRA hill to Lizzie Bay and back to base. With all the hills and the relentless headwind on the way back, I felt quite puffed out, not to mention that I did 68km, so very happy to get home to write this report. Photos are here.
Danny
WBD-Toowoon Bay-LJ BikeTrack-WBD Loop.
On arrival at Peel street our riders were greeted with ice-cool conditions with a brisk SW breeze blowing. Some riders left their arrival till late to see if the conditions warmed up a bit. The mood before the ride was good, as we expected the winds would drop and the sun embrace our bodies once we were away from the Lake, and so it was. Lyn T joined Grp 2 for the first time, to my knowledge, after riding from Toowoon Bay, Lyn normally rides with group 1, but was having her car serviced at Toowoon Bay, worked out a good fit. Lyn also advised us about serious amounts of glass on WBD near Magenta, thanks Lyn. Steph joined the ride after a few weeks' break and was greeted with cheers and claps, we are always happy to have Steph riding with us.
James was the ride manager, Di was the sweep, John L also helped as usual with general duties, sometimes at the front and sometimes at the tail. Seventeen riders in sign-on order were, James, Warren, Chris, Peter Bones, Diane, Lyn, Carol, Marg L, Jill and Trevor, Frank U, Virginia, Steph, John L, Simon, Josie, and Joe.
After a safety briefing we headed for Leonard street, then started our ride into the brisk SW breeze of around 20km/hr. We picked up Joe X as we passed his house. Safely across Main Rd Toukley we had a short regather at Harry's Oval, before heading for WBD opposite the quiet place. The riders were given the go-ahead to expend some energy, and go for it towards the Entrance, with a regroup at the Nth Entrance Bus Stop, opposite the Loos. Luckily no sign of the recalcitrant Magpie at the Nth Entrance turnoff. We were joined by Josie, and Simon at the Nth Entrance. We were then advised our next stop was Toowoon Bay, and that the faster riders could scorch the tar, most did not do this until we hit The Entrance surf club, so we arrived at Toowoon Bay at around 10:30hrs, a bit early for lunch, but we decided to stick to the schedule. Virginia and Carol decided to go for a coffee at the Surf club while the rest of us sunbaked, out the way of the breeze. Steph announced the reason for her slower than usual ride was due a flat in the front tube, luckily her gallant husband Bob arrived to help fix the flat. Bob had arranged to join us for lunch, after fixing the flat, like a good husband, Bob went shopping for a hot coffee to keep Steph going. As we were early arriving at Toowoon Bay, we took an extended lunch break, Frank showed us his latest bird photos, Carol told us about her strong interest in photography, and John L was advising our riders about the River cruises in Europe that include bike rides, obviously much more was discussed, but memory limits come into play.
Lyn left the ride after lunch to pick up her car, and the rest of us headed for Shelley Beach Road, then down the big dipper to the Tuggerah Lake bike track. After a regroup at the start of the track, we powered along with the breeze at our back, Warwick and Bones decided the road was the better option. Not as many people on the track now the school holidays are over. Our next stop was at Picnic Point, where we met a Husband and Wife rider team from Victoria. They told us how nice it was on the Coast, and that they had cycled from Chittaway, Steph obliged their request and took photographs of them on the edge of the Lake. After our bottles were filled, we headed over The Entrance Bridge for our next stop at the new bike track. Unfortunately, the forementioned Magpie took a dislike to Virginia, and dive bombed her from behind, luckily, he did not attack anyone else, Carol reckoned it was because he had to regather his thoughts and stamina before another attack. After that episode, we powered our way to the bike track, with a great Southerly breeze behind us. Luckily, we had no flats from the forementioned glass that Lyn warned us about near Magenta. At our bike track regroup, Di, Trevor and Jill left for Budgewoi along WBD, Warwick took over as lead rider, and Carol the tail. As usual the West bound riders left us at Harry's oval, while with the rest of us headed for Peel Street. Comments about the ride were favourable. On arrival at Peel street, Bob was there with his trusty steed to take Steph home, our little group had a final chat before heading home.
The ride speeds averaged between 18 and 19 Km/hr, with Chris, Marg, Lyn, Frank, and Joe among the lead riders. The wind was around 20km/hr from the SW at the start of the ride, and increased to 30km/hr from the South on the way home. The temperature was 12°C at the start of the ride and increased to 20° at the completion of the ride. We climbed about 300 metres.
James
<
We had 8 Larking around this morning: Ken, John, Nige, Chris, Rick, Lance, Dave and myself. Upto Wyong via Jensen and Pollock, Kangi Angi, VOD (Palmdale), Footts Rd, a race up Enterprise Drive, Shelley Beach then DCE for coffee at The Entrance. What a glorious day weather wise albeit a bit windy coming home up Wilfred Barrett - no attacks from magpies either!! We thought Ian Moon was going to join us on his newly acquired bike after seeing this number plate!!! I believe Richard Stevenson has some better photos. Skylarker photos are here.
Irene


Another chilly but beautiful morning attracted 22 riders to our little Friday coffee ride. Virginia was annointed ride leader, and Diane as usual took up the tail-gunner position. The breeze was about 10 knots from the NW.
We haven't been to the west for a while, so Virginia took us on a scenic ride through Toukley and Gorokan to Tuggerawong Road, Wyongah, and down towards the Wyong River. Despite heading into the breeze somewhat we managed to sit on about 26kph for the long bits of road. A bit fast for a coffee ride, but no-one complained. At Wyong I used my magic key to open the toilet, then we set off back up Pollock Avenue to Johns Road. There we turned right and flew down to Orchid Way and into the mystery world of Wadalba.
Popping out the other side in Minnesota Road we rode the full length of that beautiful strip of bitumen all the way to Sparks Road, where we turned right towards the Warnervale Wetlands. We soon found ourselves at Charmhaven where the nursery café had tables already set out for us, thanks to Paul for organising that. The only interesting thing that happened there was we somehow finished up with a spare sticky date pudding and ice-cream, which we shared around the most sincere table, even though most people had already had one.
At this point Paul took over the leadership rôle to take us back to JDR, Norah Head, except for those who wanted to go around Budgewoi Lake, or back to Wadalba, or to Lake Haven or wherever took their fancy. Thanks eveyone for coming today, it was a very relaxing ride. I had to go around the block again once I got home, as I had only clocked up 39.3km, so I finished up with 40.6km. Others rode 50km or more. The Skylarkers rode 65km over Kangy Angy somewhere. Hope we get a report from them. Well done guys and gals! Cheers
Danny
Group 2 - Heatherbrae-Medowie
Twenty riders fronted at the Heatherbrae Pie Shoppe carpark for our usual ride around the Newcastle airport and Medowie. John L led the ride for pacemaking, under the management of Doug, who rides too fast for this mob. Conditions were very good, being cool but warming, no cloud anywhere and a westerly breeze of 15-20 knots.
Due to the strong breeze Doug decided to trim the ride by excising the Heatherbrae-Tomago-Masonite Road section, and just going straight down Masonite (or was that Minnesota) Road to avoid the traffic and many dangers lurking along the highway. This resulted in about 11km disappearing from the ride, leaving us riding about 39km, a nice ride, and well worth the 160km round trip to drive to Heatherbrae. I think.
We had a visitor, a mate of Paul Allen's, Dennis, who rode an unusual bike, with an 8-speed rear hub and belt drive. Unfortunately, although riding with him all morning, I never noticed the bike! Welcome, Dennis!
The ride down Masonite Road and along Cabbage Tree Road was a delight, with the wind overtaking us as we glided along. Up Medowie Road was a bit different with the breeze side-on, but not too bad owing to the many windbreaks along the way. Turning left into Ferodale Road was a different story as we copped the wind head-on. I found that as long as you tucked in behind someone else (thanks Rolf) it wasn't too bad.
In no time at all we had reached our lunchtime spot, next to the Grahamstown Dam, which, as I read, holds 40,000 million gallons of water and covers 9 square miles, and was whipped to a froth in the wind.
After lunch, if you had any, the ride was conducted along bike paths mostly hidden from the wind, till we reached Raymond Terrace, then back to the pie shop for a proper lunch.
I see on the Strava report above (while it's still there) that Mike did 118kms, riding home all the way along the M1 in an hour, so well done Mike, or did you forget to turn your Strava off?
Thanks everyone for coming, and thanks to John L, Doug, Mike and Diane for their work on the ride.
Danny

Group 2 Report from James
Wednesday 26th of June 2017, TDCC-Grp 2. Hbrae-WilliamTown-Medowie-HBrae Loop.
By the time the early bird riders arrived at the Heatherbrae Pie Shop, the delicious aromas of the cooking pies were drifting across the car park, sensibility prevailed and no riders decided to try the offerings, although a few riders had hot coffees in hand. The weather was not the best, with strong winds and gusts up to 45km/hr upsetting what hair our male riders had left. The temperature was relatively warm, but the wind chill factor made our riders rug up with wind jackets. The number of riders was 22 with Dennis F being a guest rider, Paul A from the CCTCC also joined us for the ride - hope you enjoyed the ride guys, we were impressed with your riding skills. The ride manager was Doug with Mike looking after the tail, Marshall, John, Mike, Danny and one other I missed performed the Marshalling duties.
The riders in sign on order were James, Marg, Robyn, Trevor, John L, Jill, Marshall, Ian, Frank U, Doug, Warwick, Rolf, Danny, Anne D, Virginia, Kerry, John D, Peter H, and Mike. Doug gave us his pre-ride spiel about safety, and changes to the ride plan. Due to the wind Doug reduced the ride by 10km, by cutting out the Tomago Road section of the ride. Doug explained although he was the ride manager, he would ride with John L who would set the pace. Doug was worried about burning out the group 2 riders when he put on the after-burners. From the sign-on sheet you can see lots of group 1 riders including Peter H, Rolf, John and Anne, Kerry, Doug, Marshall, Warwick and of course Danny joined the group 2 riders, which was great. Robyn had only her second ride with the club since hurting her hand, and having an extended break from riding. Being one tough lady, Robyn performed impressively, only having problems with one nasty hill that had a few of the riders puffing and panting. It was good to see Jill and Trevor, and Mike who alternate between both groups depending on the ride.
After leaving the Pie Shop, we headed East along Masonite road towards the coast. The strong NW wind helped us in this section of the ride which was ridden at a good pace, not much traffic, a good road surface, and drivers behaving themselves, made it an enjoyable section of the ride. Masonite Road led us to Cabbage Tree Road where we turned left and headed for Nelson Bay, luckily, we did not go all the way and turned left at Medowie road. As usual in this area it's very interesting for plane watchers, the air force put on a display especially for us, and we were buzzed many times on our way back to Heatherbrae. What an impressive sight they are to our riders. After leaving Willamtown we meandered along the bike tracks, and generously sized bike lanes on the road, it was a gentle climb to Medowie where we turned left at Ferodale road, heading for the bike track alongside the Grahamstown Dam. Once on the track the full force of the wind hit the Peloton and other riders, it was assumed the riders in the Peloton took turns to protect the other riders. Marshall and Mike did a great job helping the tail, Big Bob would have been helpful, hurry back Bob. We stopped at Finnan park for lunch, it had good facilities, we looked for Kenny the Dunny man as the type of toilets used in the movie were in place, Kenny was nowhere in sight.
After lunch, we rejoined the bike track, soon the bike track stopped, and we encountered a narrow dirt track, some mud, and a nice little creek, if a bit polluted. Soon Doug led us out of the jungle, and onto the suddenly-appearing bike track, we then encountered the afore-mentioned nasty hill, after that it was plain sailing back to Heatherbrae. On arrival at the Pie Shop most of the riders dropped in for coffee and maybe a pie or two. Some of the riders noticed Dennis's bike did not have a chain, but a thick rubber belt, that joined to an enclosed gear box as in the old days, it was a nice BMC bike, very impressive.
Our riders appreciated the varied nature of the ride, and the good surfaces we rode on. It would have been nicer if Mr Wind had stayed away. No mechanical problems to report. Special mention to Marg, Virginia and Di who have been riding lots of kilometres, it shows in their form.
The distance pedalled was 40km, the speed from the tail to the Peloton was from 17.5 to 19.5 km/hr, we climbed 340 metres, which was surprising as it seemed flatter, the temperature varied from 18°C at the start to 24° at the finish. The winds were Westerly then NW varying between 20-45km/hr. It was noted by some of the riders that we should give our riders on the unavailable list a cheerio, so all the best to Shirl and Frank, Kevin, of course Darryl who is recovering from his op, Big Bob who is doing the same, and Ann L.
James

Group 1 Report - Col had 9 soldiers turn up for his Wyong loop ride today, namely: Linda, Lyn, Rick, Ken, Paul F, Peter B, Col, myself and a big welcome to Greg, whom we pinched from Group 2!
"Where's Nige?" we all wondered but he soon turned up at the cemetery, after apparently suffering a puncture en route. So we trooped off down to the Entrance where we gained Simon then along the lakeside path at Long Jetty, we coiled in Richard and Pam. Good to see them safely back from holidays albeit a bit jet-lagged. So our numbers jumped to 13 but it didn't take long to reduce them again. We re-grouped at Blue Bell Park for a pit-stop and natter where Linda, Lyn, Pam and Richard decided to take a shorter route to the Wyong lunch spot.
So back down to 9 of us to follow Col's pretty smart pace up through some sneaky secret footpaths eventually getting onto Berkeley Road, over some challenging undulations then Enterprise Drive and Wyong Road - confusion as the path was blocked. Ken left us to go home at this point. Zipping under the tunnel, we popped up along the Tuggerah Straight bike path (which had lots of glass on it) and finally reached our lunch destination, meeting up with the rebel group already there! A nice chin-wag and food in our bellies, we dragged ourselves home along the River Road and Roller Coaster. The weather was noticeably warmer today - the best riding conditions with clear blue skies and no need for jackets really. Peter B did a sterling job of sweep and despite the changing numbers, Col didn't manage to lose anyone but did a terrific job leading us on a very nice ride with all our mates - thanks Col and Peter. 50kms with an average temperature of 19°C.
Cheers Irene.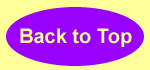 Despite a very chilly morning about 22 coasters fronted for this morning's ride down to Tumbi Bridge. Conditions were fine, sunny then clouds later, 10 knot WSW breeze, so very nice. Christian was our ride manager and Doug was our excellent sweep.
There was so much traffic on Wilfred Barrett Drive (WBD) that we had to stay in two columns for miles before I made a break for it, sick of being jammed in between all the other riders. I was soon passed by a few younger fitter riders, then by everybody when I stopped to scratch my nose. We all made it down to the bus stop in Roberts Street, using the new roadway round the back, to avoid the magpies. As we left to head south, Pete Bones declared he had a flat tyre. Of course he was well looked-after by our caring team at the back, thanks you guys, you know who you are.
We meandered along the bike path over Saltwater Creek Bridge, then to Tumbi Bridge where we turned around, still before ten o'clock and with less than 20km on our speedos. A welcome toilet stop then back with a nice tail-wind to The Entrance. Nice to get out of that freezing wind! We set the DCE waitstaff a big task when we all fronted up requesting coffee and stuff, but they coped pretty well. No morning tea visitors today - too far away!
Then it was a lovely ride back up WBD with the wind. Didn't even see the magpie! Bones and Bernie passed me but I made it to the new bike path terminus safely. I notice there are warning signs before that point about bikes and pedestrians crossing the road. Hope drivers know what they mean. At that point we split up somewhat, with the westies heading home along the new path to Evans Road, and the rest continuing up WBD to JDR and homewards. The expected headwind going west didn't seem to materialise much, so we enjoyed a pleasant ride home. My distance was 51km and Chris, Diane, Paul and Col exceeded that. The Skylarkers ranged from about 75 to 100km on their Dooralong Loop, so good for them. Irene's report follows. What a life!
Danny

Skylarkers started with 9 today - Lance and Cindy came to say hello at the start then hived off at Hue Hue Rd -Phew! Then we had a breather! !! Anyway, there was Ken, Nige, Tony, John, Rick, Chris and myself. We rode to Dooralong then half way up to Lemon Tree, turning round at the Transformation Centre where Rick wanted to transform his legs and they wouldn't even give him some water!! Tony tried to jump on the back of John's wheel but John held steady. It was quite a cold and windy ride but we made it back to Wyong milk factory and sat under the "Rusty Udder". A quick retreat back to home and Ken had done 107 klms with Tony doing 101 klms. It was nice catching up with Lance and Cindy plus she showed us all her "war wounds"! A good day's exercise out in the saddle with friends. Skylarkers photos are here.
Irene
Group 1 - twenty-two riders signed up for this ride, west to Tuggerah via Old Maitland Road. While it was fairly cold, the stiff westerly breeze made it feel very cold. However we soon warmed up and embraced the headwind. Seabreeze said it was 5-10 knots at Norah Head but 20-30 knots at Newcastle. Can't believe either graph.
Barry was our ride manager and Douglas was kind enough to do the other end, thanks both of you. All the Skylarkers came with us on this ride, so that was exciting. Maybe I've been riding with G2 too much. Or not riding at all! Baz took us out through Wyongah and down towards Tuggerawong, but turned up Jensen road and Pollock Avenue for variety.
At the Wyong toilets I was able to use my new MLAK key to let everyone into the disabled toilets. We then resumed our trek up Alison Road and along Old Maitland Road all the way to Tuggerah, with its nasty hills and narrow bike-averse width. At this point we became the happy beneficiaries of a strong tail-wind, taking us back to Wyong where we had lunch. Everything was lovely until Margaret asked me to unlock the toilet again and I couldn't find my key. Despite her pulling my bum-bag to bits and everyone searching all my pockets the key could not be found. Bugger! Lost again in 18 hours after a wait of months to get it! So we had to ride down to the Tacoma footy ground to use their toilets.
A lovely ride with the wind soon took us back to Wyongah, where I hived off for home and left Barry to take the group to his place, where John D took over to shepherd the péloton back to Peel Street.
Thanks everyone for coming on the ride in such tough conditions. By-the-way, when I got home I did as instructed and emptied my bum-bag out on the table, and incredibly there was the key in with the smart-phone! Happy days! I immediately remembered that's where I put it but had no recollection at lunchtime. So I'm not a silly old duffer after all. Am I? I have now welded a huge lump of angle iron onto the key on a chain around my neck. I hope I remember where I put it.
Danny

Wednesday 19th of July 2017, TDCC-Grp 2. Budgie-LakeMun-CVB-LinkRd-SLandPoint-Ret SRA Loop.
Clear skies and a chilly Westerly wind greeted us at Peel street, our 12 riders were all rugged up, and some had face masks to protect them from the chilly weather, some of our riders looked like they worked for Homeland Security. Marshall could not make it today, so John L took the role as the ride manager, Di was the tail as always, keeping the slower riders moving along when their spirits sagged from tired legs. Various riders acted as marshals including Carol, Chris, Ian, Lori, and Berny. Virginia turned up with her bike and in riding gear, but did not ride with us, family matters meant she could not ride with us today, however Virginia still completed a ride equivalent to our ride before getting to Peel street, after her 113km ride in the weekend, a good effort. The riders in sign on order were James, Chris, Berny, Di, Ian, Carol, John L, Marg L, Lori, Warren, Jill, and Trevor. Chris, Di, and Ian rode from home so left the ride at points other than Peel street.
Once the ride was started it was noted that the chilly breeze at the Lake's edge was not so prevalent further from the lake, thankfully so. John set a nice pace on the way to Noraville and Budgewoi where we had a short break at Slade park. Jill and Trevor joined the ride at this point. Jill mentioned that when we cancelled last week's ride, there were some riders waiting at Slade Park for us, as we did not know they were there, we could not ring and inform them the ride was cancelled. Maybe best in the future that riders inform us if they plan to meet us on the way.
After leaving Slade Park, we rode past the new Pontoon and wharf at Budgewoi Circle, good effort C.C.C. On our way to Elizabeth Bay, Frank had a flat feeling, so pulled over and with some assistance Chris and Ian, he was shortly on his way. Our next regather was past the round-a-bout at Elizabeth Bay. To get a head start on the faster riders, some of the tail riders headed up the hill to the Pacific Highway to save time, some of the faster riders then headed for the Lake Munmorah High School which was our next regroup point. Frank had another flat near the School, again with help from the other riders we were shortly on our way. Unfortunately, some young Lady in a big four-wheel drive abused our riders at the lights, it was partly our fault, so it was suggested from some of our riders, that next time after waving a motorist to proceed, we should not change our minds.
Chain Valley Bay North was our next destination via the nice ride through the wetlands, this took us to Mulloway Rd and then the Link Road to Kanangra Drive, where we turned left and rode to the round-a-bout that diverts you to Summerland Point, this road is a pleasure to ride with a nice hot bitumen surface, and a wide cycle track. From there it was a nice downhill ride to Summerland Point, where we had lunch by the lake, with the swirling winds not allowing us to remove out warm protection. As the lake side was a bit chilly, lunch was a short affair, it was noticed that one bloke snuck over to the pie shop, great pies if you are over that way.
John decided to take us on a different route on the way out, so we returned to Kanangra drive via Cams Bvd, John suggested it was an easier way out, although our muscles thought differently. With the wind behind us we arrived at the Pacific Highway and crossed over to the lovely named Blue Wren Drive in the SRA. After dodging the pot holes and speed bumps, we all arrived in one piece at Elizabeth Bay, where a rest room break was used by some of the riders. With this small delay, the tail and some other riders decided to challenge the nasty little hill out of Elizabeth Bay so as not to slow down the Peloton. Of course, they were soon overtaken, Berny one of our faster riders was waiting at the top of the hill for the Peloton and mentioned the sound of the tyres and gears sounded like the riders in the Tour de France as they passed. Marg, Ian, Chris, Carol, and Warren were part of these gun riders. The group spilt at Budgewoi, with those living to the West going their way, James had leg cramps so John nursed him back to Peel street, due to our slow speed, by the time we arrived, all the other riders had departed for home, thanks for your help John.
Best wishes to our riders who are in the sick bay, and we hope to see you riding ASAP. Although the ride is challenging, due to the number of medium hills, everyone seemed to enjoy the ride. From Strava the distance was 48km, the average speed was from 16.5 to 19km/hr. The winds were 20-45km mostly from the West and North-West. We climbed 423 metres, the temperature was 14°C at the start of the ride and averaged around 16°.
James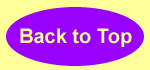 Coasters Ride Report 14/7/17
On a cool fresh morning 27 riders turned up at Jennie Dixon Park, creating a record number of riders. Col and myself decided to try out a new section for the ride. First stop for a regroup Budgewoi then riding up Lizzie bay Drv, where the quick riders decided to have a hit out and regrouping past the roundabout, then riding up to the highway where Graham had a puncture. Warwick was our sweep and riding with his wife Robyn, who was having her first ride back after an injury. Waz decided to head back with Robyn and meet up later at the Lakes Beach for coffee.
Mike put his hand up to go sweep, thanks Mike. Graham had more problems with his puncture and decided to meet up at Joshua Porter Reserve. Riding on, crossing the lights at Lake Munmorah and down Tall Timbers Rd. where we rode on the new pathway heading all the way down Tall Timbers Rd. And around the small village of Chain Valley Bay and then heading back to Joshua Porter Reserve for a well-earned break. Then back on the bike lane around to Mulloway Drv. Onto The Dirt Rd, up to Kanangra Drv and then onto SRA where we had a regroup. By this time everybody was keen to get back to the Lakes for Coffee. Down the SRA and back along Lizzy Bay Drv. Unfortunately Peter Bishop got a puncture on the SRA. Most of the riders kept going, thanks to the other riders who helped Peter with his puncture. Back at the Lakes, Waz and Danny had everything organised, well done. After everyone settled it was a big welcome to Tess, who will be permanently moving to Queensland. It was nice to catch up with Tess and everyone wished her all the best for the future. After a well-earned rest with coffee, tea and food we made our way home.
Paul F.

Skylarkers
Skylarkers had 7 enthusiasts today: John, Nige, Rick, Tony, Chris, myself and a big welcome back to Dave who returned after a long shoulder injury. Marks Point, just beyond Swansea was the order of the day and as you can see from the photos, it was pretty cold having our coffee with plenty of wind and no sun! However, to make up for that was big hot mugs with free biscuits, marshmallows and all at a very cheap price -must be the cheapest on the coast. Coming back, Nige had a huge piece of glass causing a puncture on EBD near the caravan park. With that all sorted, we dropped Rick and Dave at home and eventually Chris, myself and John called into Jenny Dixon to see if we could catch Tess and say "goodbye". Luckily she was still there chatting to Margaret. 74 klms done in cool conditions - a good ride had by all.
Irene
See pictures below
Group 1 - Western Sydney, M7
Group 1 to M7: Well, can you believe 18 enthusiasts ventured out of the Central Coast and drove to Kings Langley today for a "Mike and Doug Special". Doug took a trailer load of bikes plus occupants along with other car-sharing between members. It was pouring rain on the Coast hence Group 2 didn't get "up and running" at all. So we were very lucky to arrive in sunshine at Pearce Reserve with enough warmth to start stripping before we began!
Doug and Mike had done a recce of this ride a few weeks ago so were highly efficient in telling us "where to go". With Doug leading, Mike sweeping and the rest of us in the middle, we couldn't get lost. So we got cracking on this new ride along the M7 bike paths which were smooth, flowing, uphill and down dale, trying not to do a "Richie Porte"! We traversed along a short gravel track which suited those who brought their MTBs. Eventually, we had a pit stop at a delightful little park called Nurragingy Reserve where Mike gave us a bit of a history lesson on how it used to be some years ago.
"De-watered and Re-watered", according to Mike, we continued back onto the M7 bike path, past some farmyard smells, finally reaching our lunch spot of Horsley Park Equestrian Centre (photos attached). Plenty of shade and spare seats for us to spread ourselves out and enjoy our picnics overlooking the dressage arena.
Our return journey was a quicker affair staying with the M7 bike path more, downhill and Doug taking on a new lease of life with new eyes and ears! I think he's ready to come back to Skylarkers now. A few members did some important cornering positions and we were soon back to our cars. A new ride for the club which allowed us to explore new places and bike paths away from our local comfort zone. 53klms ridden with an average temp of 14°C with no rain. I think we have to really appreciate Mike and Doug for going to the trouble to firstly recce this ride for the club then carry it out safely with us all today - 3 cheers guys and thank you.
Irene
Photos are here.
Wednesday 12th of June 2017, TDCC-Grp 2. Tkly-Budge-CVBS-Doylo-Tkly Loop.
The car park at Peel street was deserted except for a few diehards, group 1 riders were in Sydney, so the car park looked like a desert (except for all the rain). Eventually seven group 2 riders arrived, Tess and Virginia arrived without their bikes, Jill and Trevor were keen to ride, but after Jill got out from the comfort of her car, she had second thoughts. Bones and Chris were as keen as ever to ride, with both riding from home. James was not so sure after being drenched in recent rides. Eventually the matter was settled with another downpour, a check of the radar on our apps showed more rain on the way, so we departed for home, hoping next week would be better. John, Ian, and Steph called and said they could not make the ride.
Just a note, Tess mentioned she would meet us on Friday's ride to say her goodbyes. She may ride with us, if not she will meet us at our coffee stop. If you want to come for coffee, ring Col or Paul on the day to find out where we will be stopping for our coffee break.
James
On very cold but sunny morning, we gathered at Jenny Dixon Reserve to ponder over where to ride. We were a little late starting because one of our number forgot their helmet. Paul Flack kindly agreed to lead 18 riders towards Soldiers Beach for some whale watching, and then on for a Mystery Ride before coffee at the Lakes Beach Shop. Dianne Rhedey volunteered to sweep.
We were lucky to see 3 whales frolicking just off Norah Head before re-tracing our steps back to Budgewoi where we stopped for our 2nd re-group, beside the toilets, of course. Then on around the top of the lake to the Charmhaven Bridge. We then handed the leadership over to Col Fowler who then took us under the bridge and far away.
Round and around all the back streets west of the bridge before ascending to the heights around Aldi, and then around and around the higher parts of Blue Haven. Yes, we rode past Col's house, but no, we were not invited in for any refreshments, not even a drink of water from the front tap.
Back up to the highest point and then down into the new housing estate before making our way back to Charmhaven Bridge. Back along the bike path across the top of the lake until we got past the hot water outlet, where we made a sharp left onto soft sand before getting back on the road, Buff Point Avenue, over the hill and down past Edgewater Park. Doug and I waited for some slower riders and promptly lost the main group. With no riders maintaining corners we kept going until we got back on the bike path, where some of the group had waited. Back to Budgewoi and on to Lakes Beach for coffee. As usual, Paul had phoned ahead and the table was set for us. Mine-host regaled us with stories of his holiday on a South Pacific cruise and how much food he had enjoyed, (which was obvious). We then split up and went our separate ways, most back to Jenny Dixon. The ride ended in fine and reasonably warm weather.
Warwick
On a cold, but sunny morning, we gathered at Peel Street before setting off to Mannering Park, led by the brilliant John Daley. There was some discussion about a sweep before Peter and I volunteered to share the job. We had 18 riders at the start. Off to Aldi, the Sailing Club, the Co-Op and Charmhaven Bridge. Up through the new estate (Blue Haven), instead of the highway, and out onto the Link Road to Doyalson. Then out to Wyee, passing one of the best coffee shops around at the Nursery, and up to the west end of Rutley's Road where we turned East towards Mannering Park. Down into Mannering Park past George Murray's gnome farm to the baths for lunch. We were thankfully joined by Paul Flack who had brought coffee and light refreshments. It was cold and windy and the hot coffee was much appreciated. We warmed ourselves by singing "Happy Birthday" to Anne Daley.
We returned via Rutley's Road, and met up with our 19th rider, Marshall, who had over-slept after a flight from Brisbane and missed the start, (and lunch). On to the Pacific Highway where John got us safely across the dangerous traffic. Then back to Doyalson, up through the Armco fencing at San Remo and down Emu Drive to the bike path. East to Budgewoi where Peter and I stopped to help Marshall with a flat tyre. Marshall insisted on fixing it himself and so Peter and I continued to the cemetery and back to Peel Street. Marshall ended up walking most of the way back, even after being offered a ride in my car.
The ride ended in fine, warm weather. A taxing but very enjoyable ride.
Warwick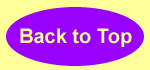 Wednesday 5th of July 2017, TDCC-Grp 2. The Ent via WBD-Shelly Beach-Long Jetty-Tkly Loop.
Autumn returned today for our ride, there were few leg warmers in sight as testament to the conditions, we were all looking forward to a warm, rain free day in the saddle, after last weeks' outing. The weather must have had an influence on our riders, as we had 21 very fit and happy riders breasting the starting line, and one who joined us later in the ride. We gained a new member today, with Greg T handing over his $20.00 to Barry our Treasurer. From memory, Lori also joined us for the first time, we were told Lori kayaks with the Toukley Kayakers, so is well known to some in both of our groups. Barry Saxton also joined us for one of his rare appearances. Steph also joined us and informed us Bob would meet us for coffee. Warren McC also joined us after not seeing him for a few weeks. Ian joined us after his trip to Alaska, Marg also joined in after missing a few rides. Danny turned up but dressed like he was going on a date, however he advised he did not feel too well, and would give today a miss. Danny noted between groups 1 and 2, we had about 40 riders, great effort team.
Virginia was the ride manager, with John L taking over the role as the sweep, Lori and Di at various points acted as Marshalls on various corners, thanks to those riders. The riders in sign on order were James, John L, Chris, Di, Jill and Trevor, Berny, Marg L, Bones, Virginia, Mike Saw, Bob W, Richard, Barry our Treasurer, Barry Saxton, Greg T, Lori, Steph, Warren, Frank U, Simon, and Joe. Virginia advised that the coffee/lunch stop had been changed from Bateau Bay to Shelly Beach due to the nice weather.
Lots of our riders rode from home today to get extra Kilometres, those included Di, Virginia, John L, Richard, Steph, Frank, and Lori, some from down South, great effort from those riders.
Virginia gave us a pre-ride briefing, and as usual we assembled in Leonard street, then headed to East Toukley where Joe joined us, our first regroup was in Evans road, then Wilfred Barrett Drive (WBD). It was noted that WBD from the Norah Head turnoff has been widened to a proper bike path width, thanks CCCouncil. That said, Virginia gave the go ahead for the faster riders to burn up the tar till our next stop at The North Entrance loos. Duly done, our gun riders with the aid of the NW breeze were out of sight of the tail in no time short. We had a detour at The North Entrance due to road works on Magpie corner, the bumpiest road on the Central Coast, again thanks CCC. On arrival at The North Entrance Simon joined the team.
After a short break, we headed over the bridge with our riders being ultra-careful due to the strong NW breeze. We then rode along the waterfront at The Entrance, with the view as always spectacular, then onto Toowoon Bay pine trees for a regroup. We then wound around the back streets of Toowoon Bay to the round-a-bout at Wyong road, we hung a left and rode through the golf club which has the best location on the CC. On arrival at Shelly Beach we could not get our usual tables at the coffee shop, so settled on the comfy seats closer to the Ocean. As always people had things to say, at our table Ian told us about his trip to Alaska, Greg our new member told us he used to own the BP petrol station at Lithgow, which a few of us are familiar, due to working in that area in the past. Steph's Bob was his usual happy self although limping from his operation, he is riding his stationary bike at home and hopes to join us soon.
The atmosphere at Shelly beach was great with kids on scooters and bikes dodging the adults, whales breaching and blowing out streams of mist in the distance, Mums, Dads, and Grandparents soaking up the Sun. Berny suggested we should have some means of restarting the group after lunch, as some of us tend to chat on, Di solved the problem with her whistle, no dogs this time.
After lunch Lori left us for home, the rest of us rode over the road bumps out of Shelly Beach, not a good feeling. We then headed for the bike track at Long Jetty, at this point Steph and Chris decided to return via Wyong due to road works in the Marks road area. The ride to The Entrance was again heavily populated with families on bikes and walking, Mike commented it was good to see kids out playing and not stuck in front of a computer. Simon and Richard left us at The Entrance, the rest of us started riding over the Entrance Bridge, half way across we had to ride on the footpath due to broken beer bottles on the road.
Di started to have problems with her bike, Mike and others tried to fix the problem, but alas, a bike shop visit seemed the only way to get Di going at top speed again, Di soldiered on in high gear the rest of the way home. After a regroup at the new bike path, the Budgie mob kept going, the rest headed for Evans street, with the regulars leaving us at East Toukley for points West. Only a few riders returned to Peel street after a great ride. Please note that next weeks' ride manager will be John L as Ian has other commitments.
The ride was 40km long, the average speeds were from 18 to 19km/hr, we climbed about 300 Metres, the temperatures ranged from 14 to 23 degrees, the wind was mostly from the NW at 10-15km/hr.
Lastly, all the best to the people in group 3, that is, our riders in the sick bay, and those recovering from various medical procedures. [Thanks James]
James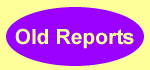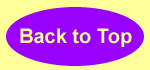 Home Page | What to bring | Where to find us | Ride Calendar | Photo Gallery

s